Hot Shot Freight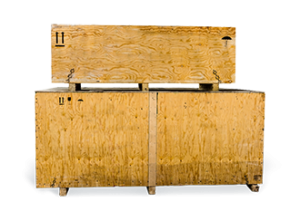 Trust Hot Shot Trucking for all of your Hot Shot Freight requirements

Hot Shot Freight comes in all shapes and sizes; from gas and oil pipeline materials and supplies to heavy machinery and equipment for oil refineries. This need for versatility without sacrificing efficiency is where HotShotTrucking.com excels truly. We've built our business to expertly accommodate this wide range of Hot Shot Freight, we utilize several transport options:
Air Ride Suspension
Curtain Sides
Flagmen
Permit Loads
Pilot Cars
Rack & Tarp
Along with versatility, HotShotTrucking.com provides unrivaled reliability. Need freight moved before 8 AM? No problem. Our Time-Sensitive Hot Shot Trucking services will of course ensure that your freight is delivered right on time, but we'll also keep you updated every step of the way with 24/7 support and comprehensive tracking system.
We're working every day with the industries where you are – whether it be energy, construction or automotive we partner with our clients each day to guarantee that their hot shot freight arrives on time and safely. We appreciate the importance of choosing the right hot shot freight provider and our blend of nationwide experience and professional dedication are enhanced by our large network of drivers and urgent freight forwarding professionals to support your business no matter where it needs to be collected from and delivered to. Hot Shot Trucking is not just the name of our company but it defines who we are and what we do – allowing us to bring the leading Hot Shot Freight services in North America to your company.
Hot Shot Freight Services
Urgent Freight & Over-Dimensional Loads
Air Freight Services
Dedicated Fleet Management
Routing and Scheduling
Local, Regional & National Delivery
HotShotTrucking.com is proud to offer nearly limitless Hot Shot Freight capabilities. We're not restricted by weight limitations and will deliver your machinery, equipment and parts across the country, state or to the other side of the country. We will pick-up, hold or deliver your freight according to your specific scheduling needs; helping you meet important deadlines and make money.
So no matter your load, schedule, destination or unique needs, HotShotTrucking.com will gladly accommodate. Get started today with a quick online quote or call us at 800-713-1000.