Large Straight Trucks
The experienced expeditors at HotShotTrucking.com provide businesses with best-in-class, concierge level service for expedited and overnight shipping services across North America either by ground or air transportation – or both.
When your freight shipping emergency hits, you don't need the added stress of figuring out how your merchandise, parts or equipment will get from A to B.
HotShotTrucking.com is able to support your most demanding shipping requirements through a wide variety of optimized solutions, right-sized for your specific freight. One premium ground option for both inter-state and local shipping is through expedited large straight trucks – also known as box trucks.
Types of Straightbed Trucks
There are several types of large straight trucks, including models built by Isuzu, Hino, Freightliner, Ford, Peterbuilt, and Kenworth. This class of vehicles is extremely versatile and can carry significantly more freight compared to Sprinter vans and small box trucks, though not as much as a semi-trailer. Large straight trucks can also be fitted with refrigerators and freezers to haul temperature-sensitive freight or left completely empty for maximum volume. A large straight truck with sleeper compartment, or sleeper box truck, enables drivers to go further and longer, and even operate as part of a tag-team for non-stop driving. As a top-tier third-party logistics provider (3PL), the experienced expeditors at HotShotTrucking.com know precisely when expedited large straight trucks are the best option for your next time-sensitive shipment. There are many reasons why your next shipment might end up on a large straight truck, so let's look at what makes these vehicles so capable and how HotShotTrucking.com can help you with your most urgent shipping needs.
Straight truck basics
Large straight trucks (or box trucks) are easily recognized by their longer, rectangular body style. The key thing to remember about large straight trucks is that they are unibody vehicles, which means that all the vehicle parts are attached to a single frame – unlike a semi-tractor trailer combination. A large straight truck typically has a separate freight compartment that is divided from the front cab where the driver sits, although some do have an access door between the two compartments or a sleeper box.
Dimensions
Large straight trucks range from 22 to 26 feet and are 96 inches wide and 96 inches high and have two or three axles (one in the front and up to two in the rear). This makes them significantly larger than Sprinter vans but smaller than semi-trailers. Most types have a standard rear roll up door, but some might have hinged doors, built-in ramps or lift-gates, and some models have additional side doors to access the cargo area. Many large straight trucks do not include this equipment - especially sleeper boxes - because it adds weight to the vehicle which then reduces the amount of freight it can carry. Why is that important? The answer is summed up in three letters: CDL.
To CDL or not to CDL
Large straight trucks, regardless of equipment and capabilities, can be divided into two broad categories, with the main difference being how much freight it can carry. A commercial driver's license (CDL) is required for vehicles with a gross vehicle weight rating (GVWR) of 26,001 pounds or more. This means that you can have both a non CDL large straight truck or a CDL large straight truck depending on the amount of freight being carried. This is why some operators without a CDL do not add additional equipment to their trucks, as this reduces the amount of total weight it can carry.
Whether an operator has or does not have a CDL does not make him or her a better or worse driver. A CDL simply dictates how much that operator can transport in a large straight truck. Operators who do not want to go through the process of obtaining a CDL simply haul up to 26,000 and no more. One advantage to this is it significantly expands the pool of available large straight truck drivers for moving freight. So based on the weight of your shipment, HotShotTrucking.com will find the right large straight truck with a fully screened and vetted CDL or non-CDL driver – and that's another thing you don't have to worry about when you work with HotShotTrucking.com.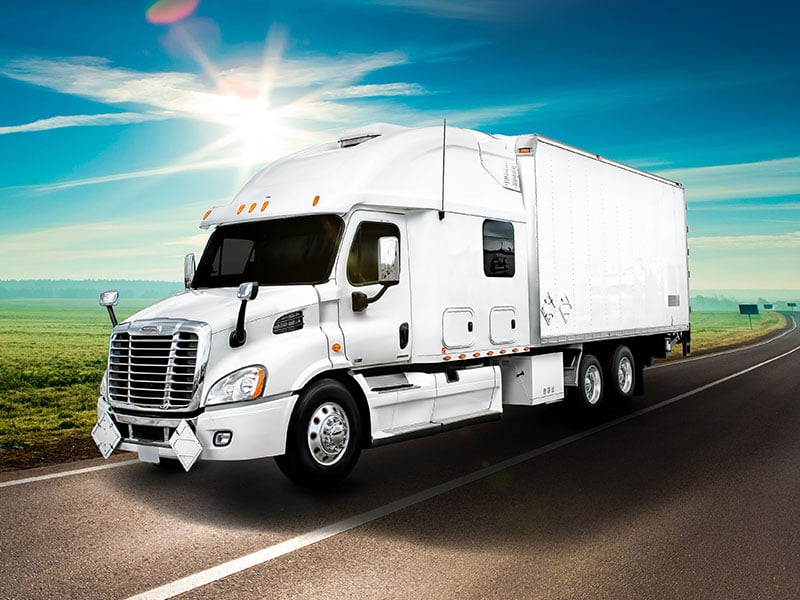 Go straight for more freight
As a bigger vehicle, large straight trucks can carry significantly more than a Sprinter van or small box truck. The typical large straight truck has a load capacity of up to 26,000 pounds (although this can vary between models) for a non CDL large straight truck and potentially up to 54,000 pounds for a CDL large straight truck. A standard large box truck length is 26 feet long, including wheelbase and both rear and front overhang, and include cargo areas that range from six to eight feet high. This provides an incredible amount of shipping volume compared to what a Sprinter van or small box truck can provide. For example, A 26-foot large straight truck can fit up to 12 pallets – and that is before double-stacking.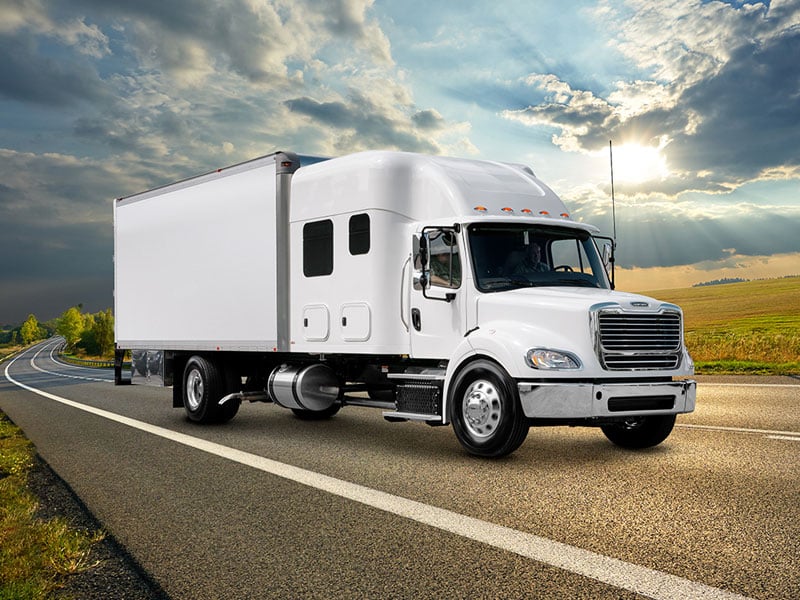 Large straight truck advantages
This greater capacity, while not as much as a semi-tractor trailer, is actually an advantage since many municipalities strictly regulate the weight and size of trucks that drive over bridges and overpasses, and through neighborhoods. As a result, most semi-trucks are too high or weigh too much for older, narrower roads and bridges. One strategy to avoid these restrictions is actually to offload freight from a semi and onto a large straight truck for the last segment of a delivery. Large straight trucks do reach standard loading dock height, which can expedite loading and unloading. However, the side doors on some models can also make accessing and unloading freight easier. HotShotTrucking.com ensures all of these details are taken into consideration when deciding if a large straight truck is right for your shipment.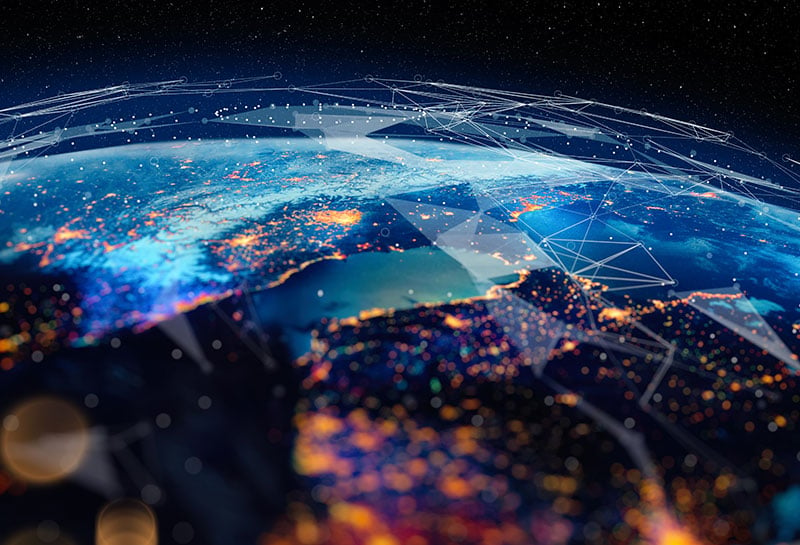 The big bad box (truck) that does it all
Large straight trucks are used for local, inter-city, and inter-state shipments. They also do just fine travelling across the country, especially with a sleeper box. Compared to tractor-trailers, straight trucks are much easier to maneuver through traffic and into crowded commercial loading docks. A large straight truck also gets better gas mileage than a tractor-trailer combination. Because of their ideal size and relatively lower fuel consumption, large straight trucks can be the optimal solution for driving in tight areas like crowded commercial and industrial districts, residential areas, and heavy traffic – anywhere your freight needs to be.
HotShotTrucking.com Advantages
With large straight truck service from HotShotTrucking.com, you get so much more than just a reliable vehicle and fully vetted driver. Here is what you can expect when you work with HotShotTrucking.com.
Persistent Teamwork
Your dedicated expeditor is on-call 24/7/365 to answer any questions and handle any unexpected issues that arise, from your shipment's current location to a complete rerouting or vehicle change.
Proactive planning
HotShotTrucking.com analyzes every detail of the delivery route, from traffic patterns, weather reports, and road construction, in order to select the one least likely to experience a delay. For longer routes, HotShotTrucking.com can ensure a large straight truck with sleeper is used to keep your freight moving day and night.
Perpetual tracking
Technology never sleeps, so HotShotTrucking.com is able to track your shipment at all times. Thanks to our tracking systems, we know if a delay arises and work to eliminate it.
Partner quality
HotShotTrucking.com carefully vets each logistics partner, ensuring a dependable work record of transporting and delivering safely and on time. We only work with drivers who demonstrate responsibility, courtesy and commitment to exceeding customer expectations.
An integrated network
We have an integrated network of air and ground shipping options to give you the widest range of choices without having to call around for multiple quotes. Your shipment size and speed requirements are matched to the perfect right-sized vehicle, and if your deadline does not support using ground service, your shipment can fly via a dedicated air charter service.
Large Straight Truck Services
With large straight truck service from HotShotTrucking.com, you get so much more than just a reliable vehicle and fully vetted driver. Here is what you can expect when you work with HotShotTrucking.com.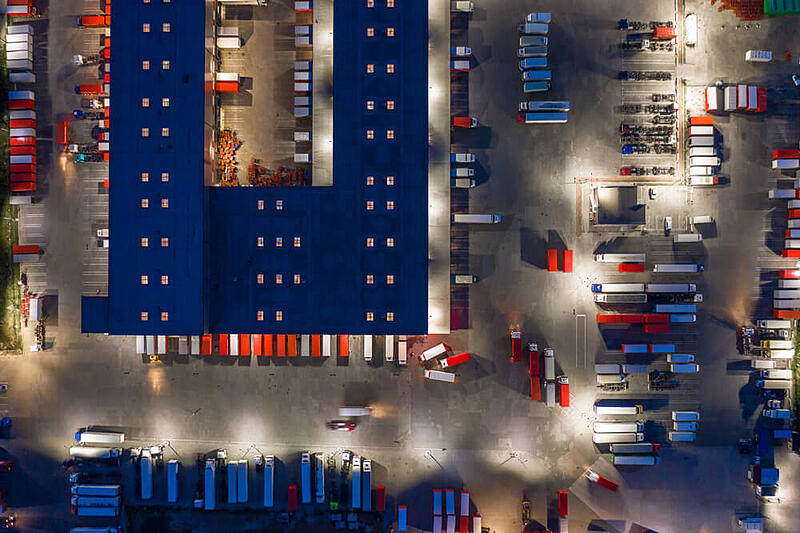 Superior customer service
HotShotTrucking.com provides the same outstanding performance, coordinated logistics, tracking and customer service for its large straight and conventional truck options as it does for all of its ground and air cargo services. From the moment you call, until after your shipment reaches its final destination, you can trust HotShotTrucking.com to deliver your freight and superior customer service – every time.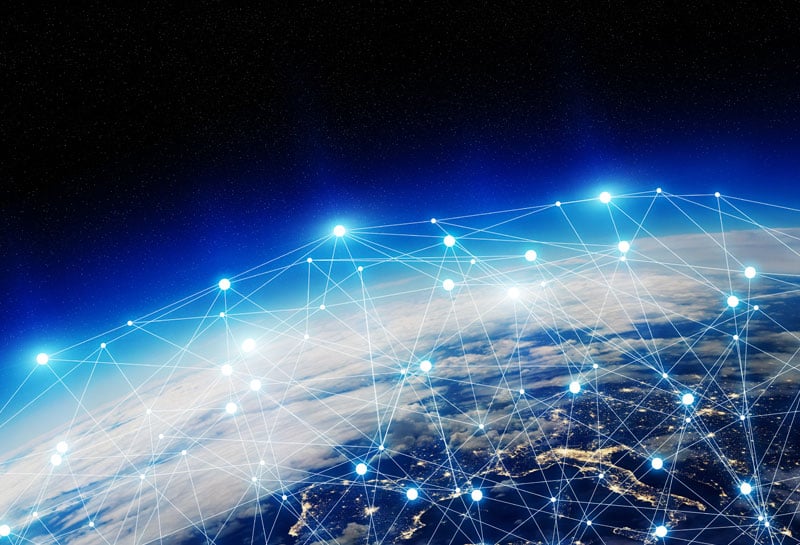 Your complete logistics partner
With HotShotTrucking.com, experience the confidence that comes from an expert delivery plan and working with the same expeditor from start to finish. Your freight is important to you, so it's important to us. For more information about large straight trucks, conventional sleeper trucks, or any of our top-tier shipping options, contact us today at (800) 604-2511 or simply go online to HotShotTrucking.com and click Get a Quote. No prior account needed! We look forward to working with you as your complete logistics partner!
#
1
Shipping, trucking, & logistics company on Trustpilot.com
4.9
/5
From 1,140+ verified reviews on Trustpilot.com
50000
Traceable delivery vehicles
24
/7
/365 - Support and tracking information
Talk to a Hot Shot Trucking Rep about how we can help you find the perfect solution for your business
Check Out Our Case Studies