About Hot Shot Trucking
How Hot Shot Trucking Ensures Rapid & Reliable Ground Deliveries Across The Continent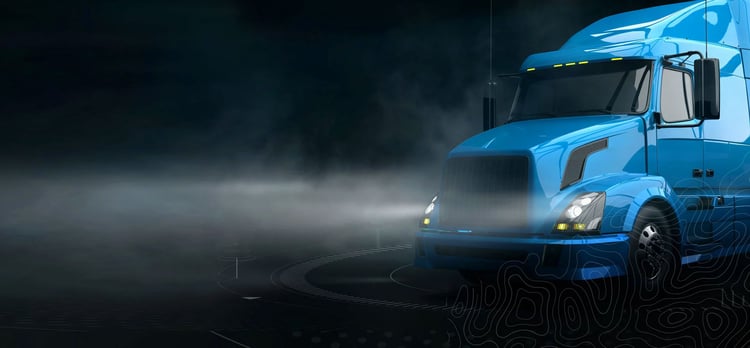 HotShotTrucking.com is a ground transportation service committed to upholding the highest standards of the shipping industry.
A division of AirFreight.com, HotShotTrucking.com was founded to address the specific challenges and needs of land-based logistics. We provide quality shipping services to clients of all stripes, and we are particularly adept at working with energy companies.
For these and all other businesses, we are happy to provide emergency freight solutions in response to shipping shortfalls, as well as standard shipping services for ordinary operations.
The Hot Shot Commitment
In providing these services, HotShotTrucking.com makes safety our first priority. We recognize that shipping services are only valuable if the items being transported arrive intact. For this reason, we take pains to anticipate all of the dangers that can arise on the road, preparing for each one ahead of time. By investing in the best vehicles, people, and planning services, we minimize the chance that any harm will come to your goods before they reach their destination.
Once safety has been assured, HotShotTrucking.com focuses on maximizing speed and consistency. From traffic congestion to road damage to vehicle breakdowns, there are many delays that can occur along any route. We look out for all of them, using alternative routes and centralized guidance to keep our trucks from falling behind schedule. In this way, we not only provide quick deliveries but also ensure our shipping estimates are as accurate as possible, so you can make effective, viable plans for your items.
HotShotTrucking.com never hesitates to take your order. No matter what items you're shipping or where you need to deliver them, we pick them up in a matter of hours and head for the destination at the best possible speed. You can count on us to ship your items on time and keep your business thriving.
HotShotTrucking.com by the Numbers
#
1
Shipping, trucking, & logistics company on Trustpilot.com
4.9
/5
From 1,140+ verified reviews on Trustpilot.com
50,000
+
Traceable delivery vehicles
24
/7/365
Support and tracking information
The HotShotTrucking.com Team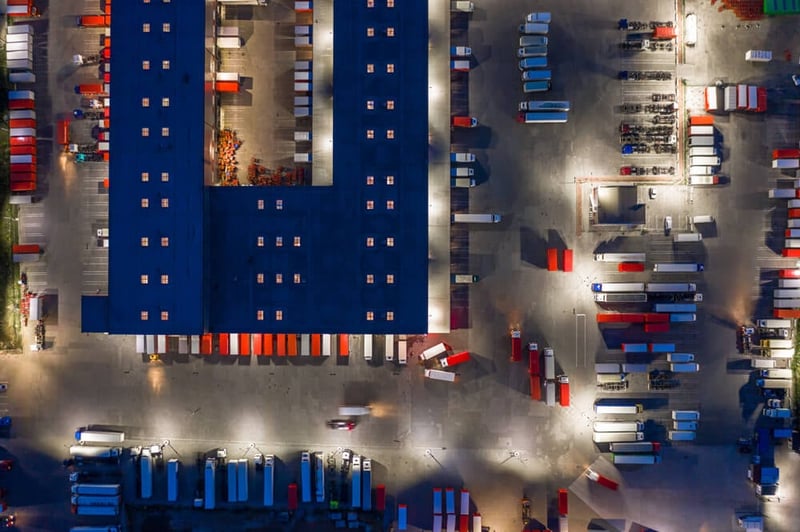 HotShotTrucking.com offers two main ground delivery services. The first is a standard shipping service designed to meet ordinary logistical needs for our clients. No matter what type of business you run, you likely need to bring in supplies on a daily or weekly basis; you may also have to ship finished goods out to your customers. We offer these regular services on the exact schedule you set. From the moment your items leave their starting point until they reach their destination, we will take care of the entire delivery.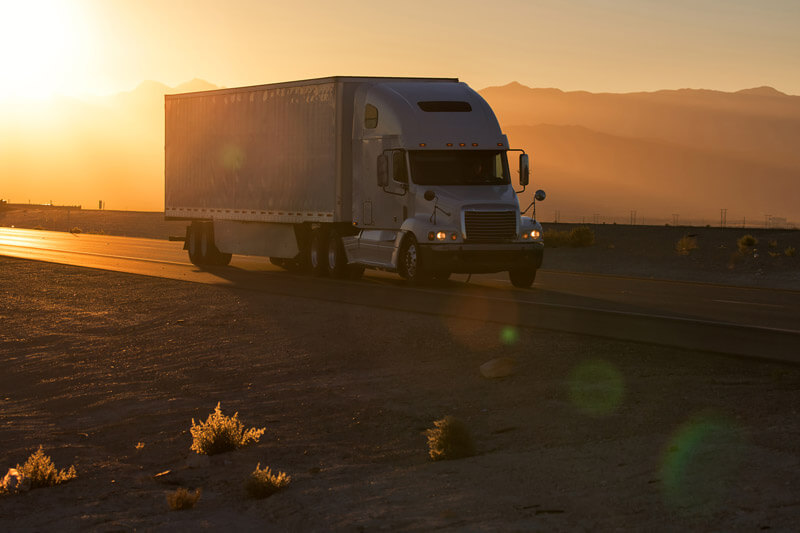 In addition to standard services, HotShotTrucking.com specializes in emergency deliveries. If you lack some essential supply, we can bring it in at a moment's notice. Likewise, when a customer demands that you deliver their order faster than you usually can, we will take over the delivery and accommodate the customer's exact deadline. Regardless of the nature of the emergency or how difficult it is to resolve, our team is always available to provide the best solution.
How We Do It
HotShotTrucking.com has pioneered a foolproof shipping strategy to meet all our emergency and standard orders swiftly and safely. This strategy involves:
Team Trucking: We send our drivers out in teams of two with instructions to switch between sleeping and working on an equitable basis. This allows both drivers to stay sufficiently rested to drive safely without requiring them to stop the truck.
Full Truckload Tactics: We load your items into a truck specifically suited to them, and we don't make you share with any other clients. This allows us to store your items with specialized equipment that ensures safety. It also eliminates detours, so we can finish the job more quickly.
Proactive Planning: Whenever we make a delivery, we plan the route carefully ahead of time. This allows us to avoid major sources of delay and damage, thereby improving speed and safety in tandem.
Continental Networking: We have coverage and vehicles in major cities spread throughout Canada and the United States. Not only does this let us begin shipping without hesitation, but it also makes it easy to send out a replacement vehicle if there's ever a problem with the original one.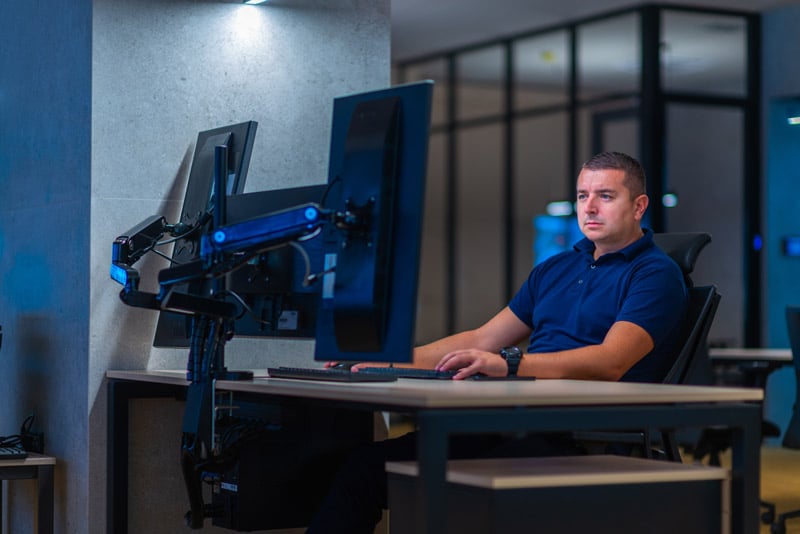 HotShotTrucking.com offers quality shipping services 24 hours a day, 365 days a year. Our customer service specialists are always at their stations, ready to take your call, give you an estimate, and get your order going.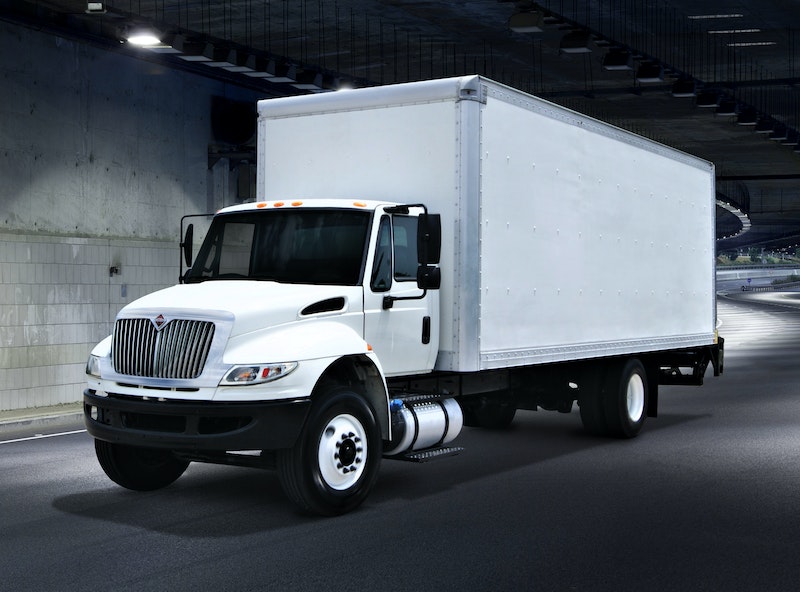 With our vast coverage network, we can get a truck or van to your starting point in as little as two hours. And thanks to our quality driving teams and route planning, once we have your goods on the road, it won't be long until they reach their destination. Whatever the distance, schedule, or storage constraints, we'll get you your order exactly when you need it.
About Our Founder, Dan Boaz
HotShotTrucking.com has been able to deliver clients' orders so safely and consistently in large part thanks to the innovative ideas and sterling leadership of our founder, Dan Boaz. Drawing on more than three decades of experience in the transportation industry, Dan first created AirFreight.com. He has since founded HotShotTrucking.com, thereby extending into the trucking industry and offering services into every avenue of modern logistics.
Dan's insight into the trucking industry comes from his experience working in it at every level. He started his career in 1985 as a UPS truck driver and from there worked his way into management. He eventually reached the rank of industrial engineer and later took on similar roles at Associated Global Systems and Vital Express. This background gives him a wealth of expertise in how to run a successful ground shipping company.
As a former driver, he knows the challenges truckers face on the road and how these difficulties can impact the overall success of a shipping operation. And as a manager who advanced to the highest levels of UPS and other delivery companies, he knows the constraints those companies face in meeting drivers' demands. Dan has thus developed a strategy to give drivers everything they need to do their jobs safely and effectively.
Besides his insight into both levels of ground shipping, Dan benefits from a keen awareness of new technological opportunities. From the moment the Internet emerged on the scene, he saw its potential as a way to organize delivery services. He founded AirFreight.com on the realization that he could connect clients to air shipping services without purchasing planes. HotShotTrucking.com represents an extension of this strategy, offering the same convenient online service in a way that specifically targets those who need urgent ground shipments.
Dan's innovative ideas and knack for spotting opportunity continue to serve all clients of HotShotTrucking.com and its affiliates. By regularly raising the standards of safety, speed, and quality, he helps companies throughout the United States, Canada, and Mexico meet their shipping needs and operate at full capacity.