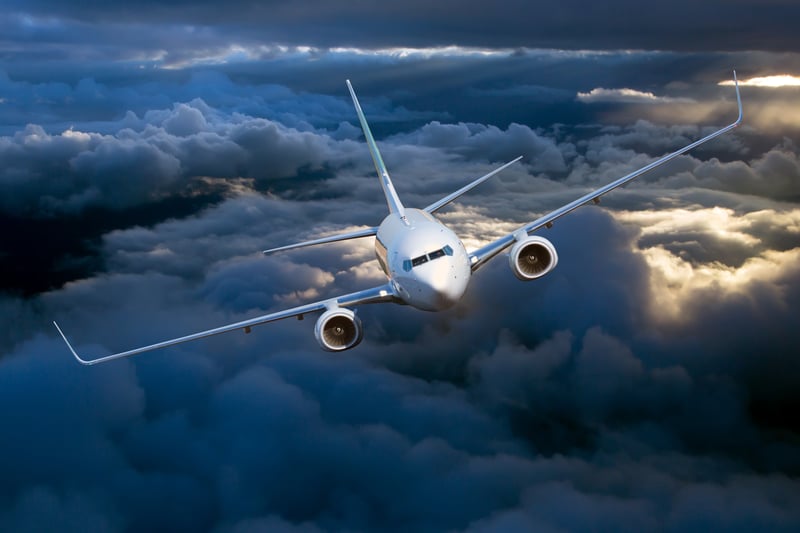 In a Boeing 737 there are more than 367,000 parts.
Now consider every other type of commercial and civilian aircraft based in North America, and you begin to understand the scope and scale of the aviation parts market. In fact, the North American aircraft parts market alone was valued at $180.18 million in 2021 and is expected to surpass $268.87 million by 2030. Yet despite this increase in value, airplane parts shortages are actually threatening more disruptions to commercial air travel, and many airlines indicate they face difficulty getting the parts they need. Supply chain disruptions have delayed everything from engines to empennage, and the resurgence of air travel has caught airplane manufacturers and their supply chains unable to increase production rapidly enough to meet demand.
5
%
Commercial aviation contribution to U.S. GDP
$
80.52
Average commercial aircraft cost per minute
20
%
Increase in aircraft monthly lease costs
$
150k
Potential airline cost for a two-hour AOG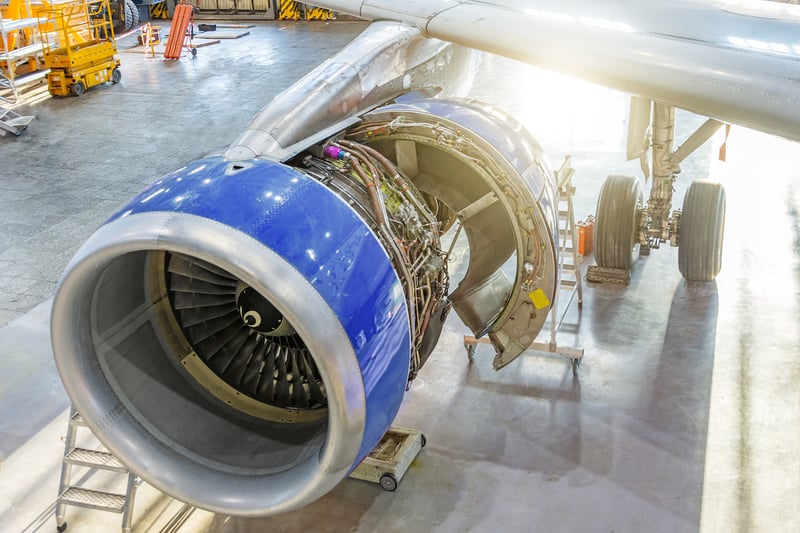 Headwinds For Airplane Parts
This shortage of parts has had a ripple effect across the industry – and not just for Boeing and Airbus. Single-engine light aircraft manufacturers have also seen parts lead times grow from an average of 18 weeks to 30 weeks. Parts shortages have led to an increase in the time it takes to complete an aircraft engine heavy maintenance check, up to 100 days versus the typical 60, and for airframes themselves, up to seven weeks instead of four. Considering that an airplane only generates revenue when it is flying, this increase in maintenance duration is a significant hit to any airline's bottom line.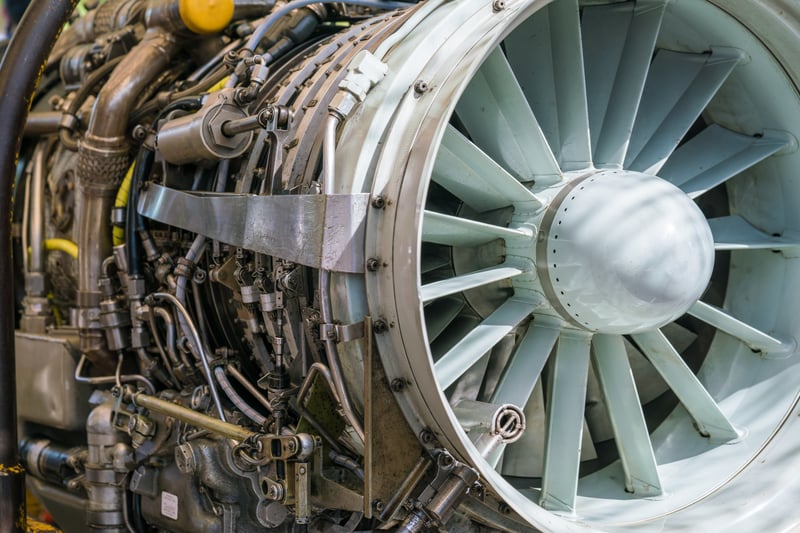 Early Aircraft Retirement
With this impact to revenue, airlines are right-sizing their fleets by retiring some aircraft early. This has driven growth in the commercial aircraft disassembly, dismantling and recycling industry. With more aircraft being retired early, this leads to some parts availability as these aircraft are torn down for their used serviceable materials. These used serviceable materials are often more inexpensive than new parts but still have a lot of life left in them, so the demand for them is high. As the most expensive component of any aircraft, engines are in very tight supply due to the life-limited parts like turbine blades and disks that must be regularly replaced to maintain compliance with airplane safety regulations. While engine suppliers like GE and Rolls-Royce are trying to accelerate engine deliveries to aircraft manufacturers, there are no quick fixes.
However, this is where the speed, expertise, and experience of freight services from HotShotTrucking.com can make a difference throughout your entire aviation and aerospace supply chain. Whether it's in the air or on the ground, freight services by HotShotTrucking.com can get you back in the air with the prompt delivery of parts and equipment throughout North America. Here are just a few ways HotShotTrucking.com serves and supports the aviation and aerospace sector.
Time to Taxi and Takeoff
It's critical to work with a third-party logistics company like HotShotTrucking.com that understands and can manage the intricacies of shipping a jet engine or transporting any type of aviation assets. Large items like engines or hull and wing sections, need special rigs and jigs to keep them safely in place. By having the right plans, parts, people, and same day logistics partner like HotShotTrucking.com, you can effectively mitigate the loss of revenue, schedule disruptions and customer dissatisfaction due to aircraft downtime. Here's how we do it.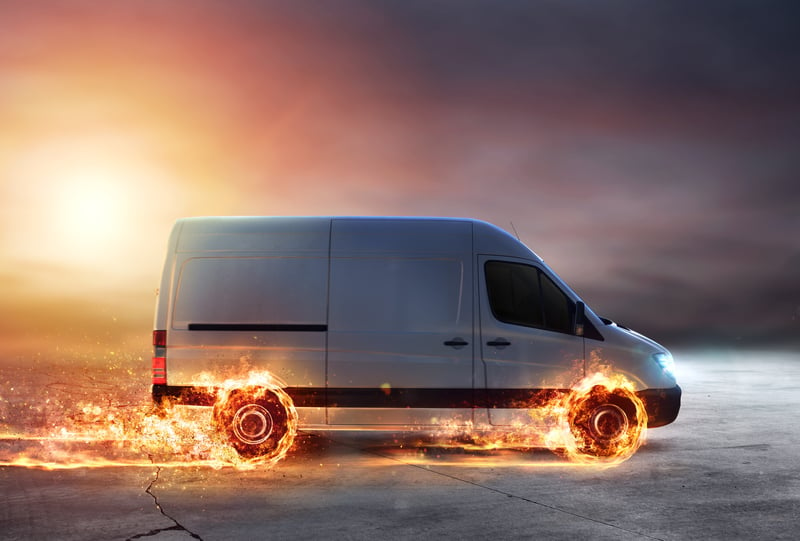 Fast - Ground Expedite
Before your aircraft gets back in the air, the parts have to travel by ground – at least part of the way. Ground expedite service from HotShotTrucking.com includes everything from Sprinter vans, small and large straight trucks, up to 53-foot tractor trailer delivery teams. We'll pick up your shipment, deliver it to the airport, then receive it at the other end – providing hand-carried service as necessary or required.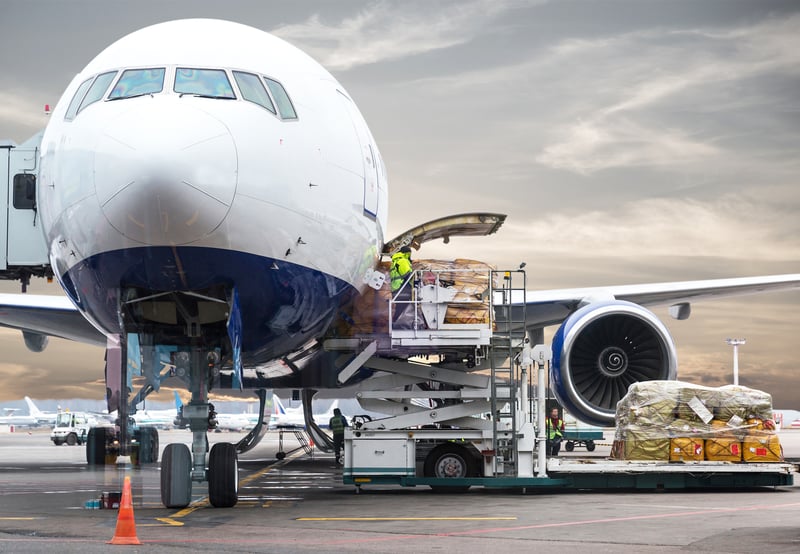 Faster – Air freight
Using regular commercial flights or the major air freight integrators gets your parts in the air to get you back in the air faster.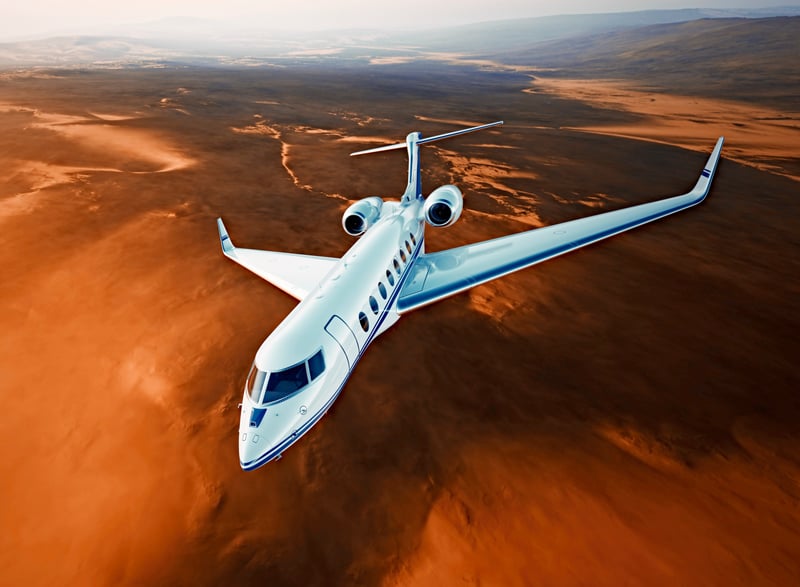 Fastest - Air Charter
Exclusive flights on a HotShotTrucking.com air charter provide the exclusivity and speed you need to hit those critical deadlines. Air charters offer complete shipment flexibility from departure time to final destination. Air charters are one of the fastest shipping options available and include in-flight tracking, so you'll always know the status of your parts shipment.
Your In-Flight Amenities

With HotShotTrucking.com, you can always expect the same topflight service from start to finish.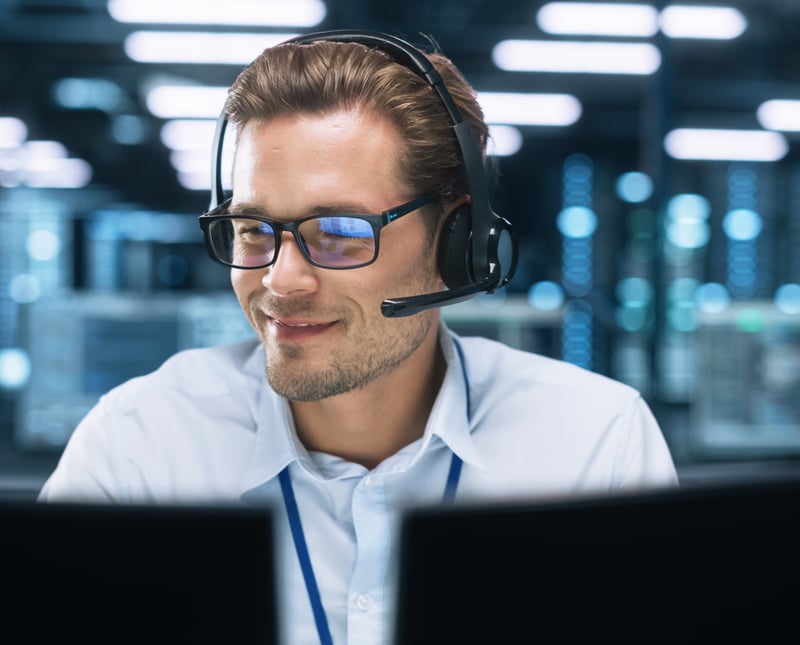 Always Free Freight Quotes
HotShotTrucking.com offers efficient and effective solutions across a wide range of service options. No prior account is needed to get started. Just call us at (800) 713-1000 or enter your order online. All costs are listed without any hidden fees, so you know up front how much you will pay.
Customized Solutions
We do all the logistical legwork to find the best solution for your specific situation. It might mean an exclusive air charter, or perhaps expedited ground shipping that still gets your critical parts to its destination on time.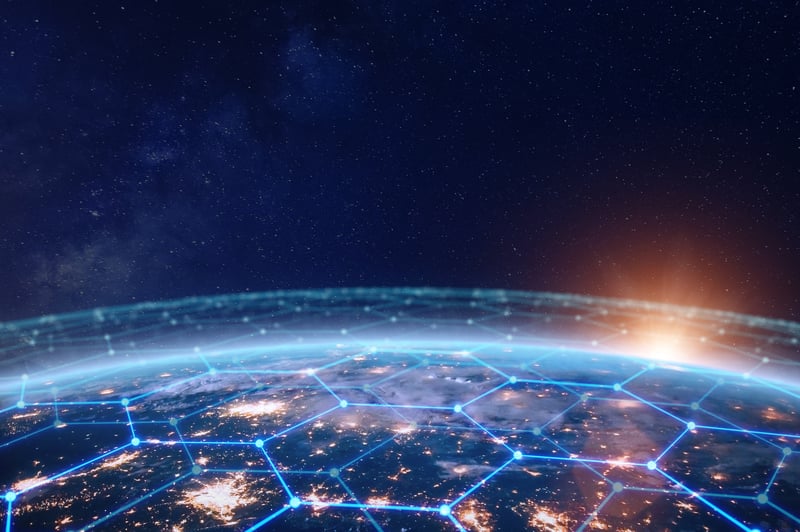 Real-Time Tracking
Lost or delayed parts can cripple a repair schedule, driving up costs to the airplane operator. HotShotTrucking.com uses the latest tracking technology to always know where your shipment is, and our team is happy to give you updates whenever you need them. We are proactively engaged with your shipment, monitoring air traffic, inclement weather, connecting flight cancellations, road construction and congested streets.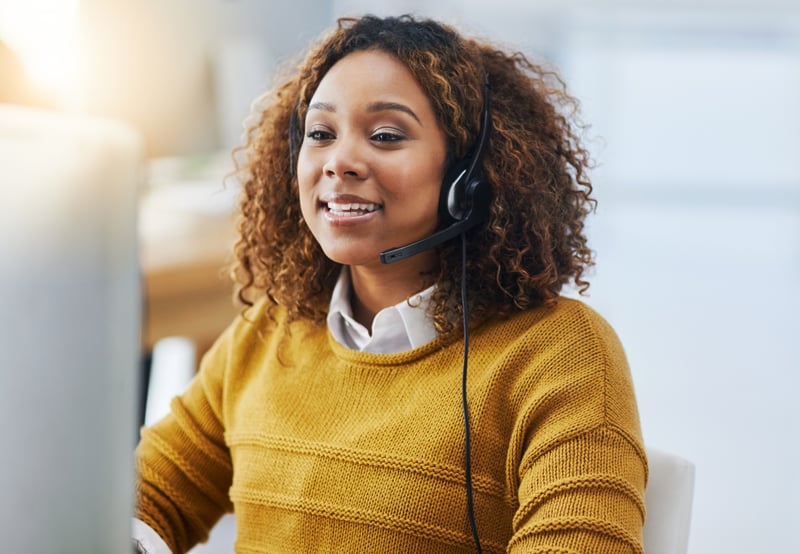 Constant Contact
Want status on your parts? Our team is always available to answer your questions, provide an update on your shipment's location, and take new instructions 24/7/365. Call us any time.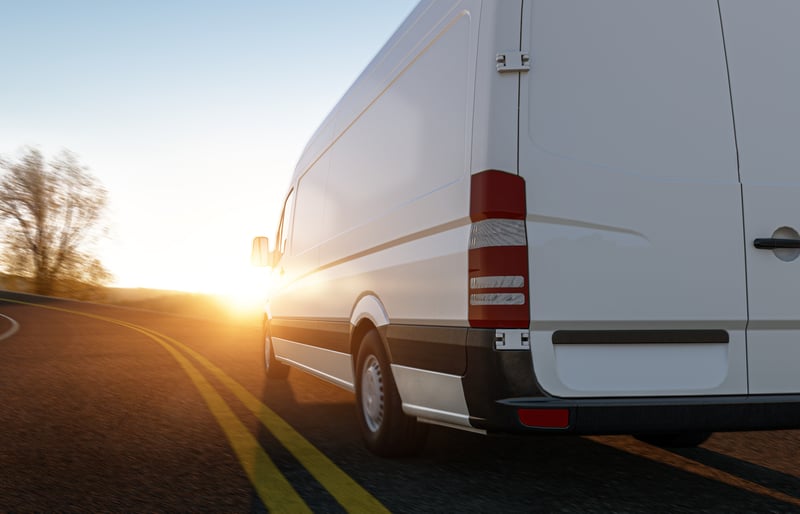 Experienced Expeditors
With HotShotTrucking.com, you'll work with the same expeditor from start to finish, ensuring consistent communication, eliminating misunderstandings, and improving the quality of your entire shipping experience. That's why some of the largest names in aerospace manufacturing and maintenance and repair organizations trust HotShotTrucking.com to meet their urgent shipping deadlines.
We develop plans that guarantee shipping services are supported by time-effective options whether the final destination is a major air hub, a regional airport, or even a remote airstrip.
Choosing the right logistics partner to get your aircraft parts is a critical business decision. With HotShotTrucking.com, experience the peace of mind and confidence that comes from an expert delivery plan, and working with a dedicated expeditor from start to finish. For more information, contact us today at (800) 713-1000 and let us help you get back in the air!