Sprinter Vans
HotShotTrucking.com is a top-tier provider of overnight and expedited shipping services throughout North America.
Whether by air or ground transportation – or both, HotShotTrucking.com does it all in support of your business needs.
One premiere ground option for both local and cross-country shipping is via expedited Sprinter van. Some examples of cargo Sprinter vans include those built by Mercedes, the Ford Transit, and the Dodge Promaster. This class of vehicles is extremely versatile and has many advantages compared to larger box trucks and semi-trailers.

Capabilities
They can even be fitted with refrigerators and freezers to haul temperature-sensitive freight, or left completely empty for maximum volume. Sprinter vans typically range from 8 to 15 feet long, are 52 inches wide, have a 70 inch internal height – and are below loading dock level (more on that later). As a premier third-party logistics provider (3PL), the experienced expeditors at HotShotTrucking.com know exactly when an expedited Sprinter van is the best option for your next time-sensitive shipment. Here are several reasons why your next shipment might end up on a cargo Sprinter van.
Speed
Cargo Sprinter vans are faster than semi-trailers and box trucks, especially on shorter distance trips, or between 850 to 1200 miles, but they can also be used for cross-country shipping. Cargo Sprinter vans are easier to maneuver than bigger vehicles in high traffic areas and dense urban settings. They are also easy to use for handling those last-mile logistics to suburban residences or crowded commercial districts. With shorter transit times and exclusive use for your shipment, you do not have to wait for other cargo to be delivered to other clients, or worry about your shipment sitting at a freight terminal like with a standard less-than-truckload or truckload option. This speed and easy maneuverability in tight spaces means your freight gets there faster. With today's supply chains strained to the breaking point, speed means getting your time-sensitive parts and equipment faster and your people and production lines back to work.
Space
Cargo Sprinter vans are very popular for hauling time-sensitive shipments and for good reason. With so much space available on a relatively small frame – when compared to box trucks and semi-trailers, a cargo Sprinter van can carry a significant amount of freight. A Sprinter van load can be anywhere from one to four standard freight pallets due to their interior width, and with weights up to 3500 pounds. Their internal volume is also especially efficient for unpalletized or loose freight, so this permits loading to the vehicle's ceiling if necessary. If it fits, it ships. The interior height of a cargo Sprinter van (68 to 79 inches depending on model) enables easy loading or unloading both by hand or forklift, but as previously noted, their cargo decks are not shipping dock height. However, these vans can also be unloaded from both the rear or side, which also increases their flexibility. The experienced expeditors at HotShotTrucking.com take all of these variables into consideration when deciding if a cargo Sprinter van is the best shipping option for your freight at both the point of origin and final destination.
Spend (less)
Using a cargo Sprinter van for time-sensitive shipments is a more cost-effective way of shipping by ground, and is usually less expensive than by box trucks, semi-trailers, or air freight – with almost 66 percent lower costs. That's real savings to your bottom line. Sprinter vans cost less to operate per mile – especially on fuel - than standard dock-high straight trucks, and are competitive against air freight over shorter distances at only a fraction of the cost on loads weighing between 500 to 3500 pounds. When speed counts but you don't want to break the cost barrier, cargo Sprinter vans are an excellent option for your expedited freight. This is where the experience of HotShotTrucking.com's skilled expeditors will help you evaluate whether a cargo Sprinter van is the right option for your specific shipping needs.
Send (now!)
Due to their popularity, cargo Sprinter vans are readily available across North America. With relatively easy maintenance requirements and robust construction, Sprinter vans have a high operational up-time – meaning you do not have to worry about as many potential mechanical issues with this class of vehicle that could delay your shipment. Cargo Sprinter van fleets have continued to increase due to high demand, which means more customized freight options are available across the board. Since Sprinter vans are also easier to drive and have no special licensing requirements, the pool of available drivers for intracity deliveries and cross-country trips is significantly greater than that for box trucks or semi-trailers.
Switch
There are some instances when a cargo Sprinter van is simply not the best shipping option. Sometimes a larger vehicle or an aircraft is really necessary. This does not diminish the versatility and capability of Sprinter vans, it just demonstrates the critical importance of using the right-sized vehicle for the job – which HotShotTrucking.com absolutely understands. Here are a few cases when a Sprinter van might not be the right shipping option for you.
Dock height loading for departure or destination
As previously mentioned, cargo Sprinter vans do not reach standard shipping dock height. This is not the vehicle for you if your shipment absolutely needs a loading dock at either end.
Liftgate required
Cargo Sprinter vans typically do not have liftgates as standard equipment
Large, oversized, or overweight shipments
At most, a Sprinter van load is three to four standard pallets, which must meet the van's interior dimensions and maximum carrying capacity. Shipments that fall into these categories will need a box truck or semi-trailer.
Long Distance Shipping
Cargo Sprinter vans are generally better on shorter freight runs but can certainly undertake longer trips, especially with two drivers. However, it may make more sense to use a box truck, semi-trailer, or air service, which is what your HotShotTrucking.com expediter will help decide.
Cargo Sprinter Van Service by HotShotTrucking.com
Although hot shot trucking got its start in the Texas oil fields with small trucks running critical parts and equipment out to oil rigs, today HotShotTrucking.com is your full-service third-party logistics provider. HotShotTrucking.com provides optimized and customized shipping solutions that work for you and your business needs both on the ground and in the air and any combination in-between. With cargo Sprinter van service from HotShotTrucking.com, you get so much more than just a reliable van and fully vetted driver. Here is what you can expect when you work with HotShotTrucking.com.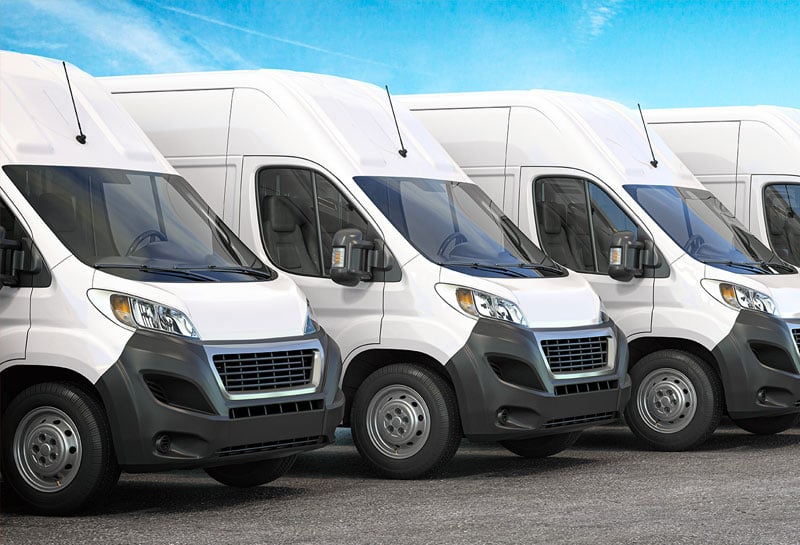 Proactive Planning
HotShotTrucking.com analyzes every detail of the delivery route, from traffic patterns, weather reports, and road construction, in order to select the one least likely to experience a delay.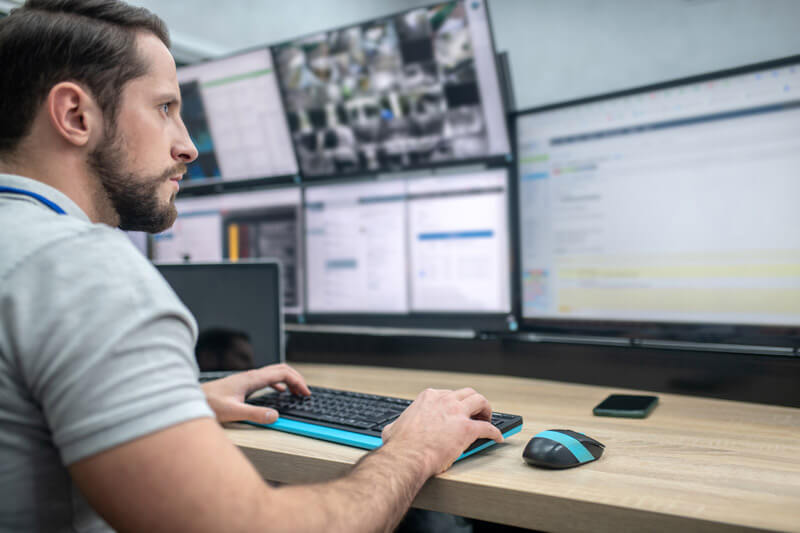 Persistent Teamwork
Your dedicated expeditor is on-call 24/7/365 to answer any questions and handle any unexpected issues that arise, from your shipment's current location to a complete rerouting or vehicle change.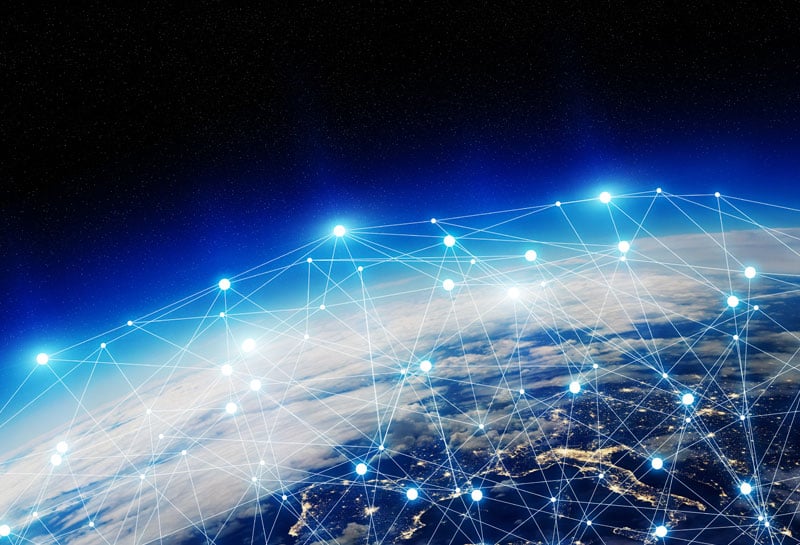 Perpetual Tracking
Technology never sleeps, so HotShotTrucking.com is able to track your shipment at all times. Thanks to our tracking systems, we know if a delay arises and work to eliminate it.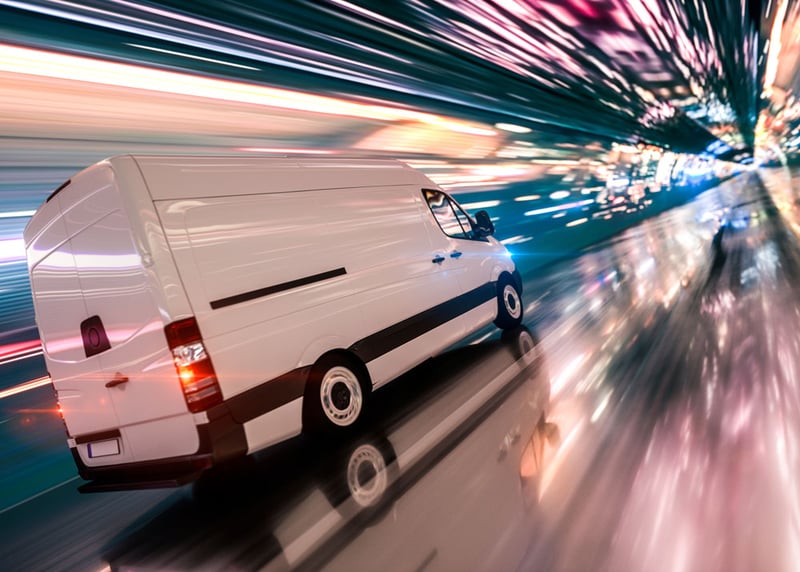 Partner Quality
HotShotTrucking.com carefully vets each logistics partner, ensuring a dependable work record of transporting and delivering safely and on time. We only work with drivers who demonstrate responsibility, courtesy and commitment to exceeding customer expectations.
#
1
Shipping, trucking, & logistics company on Trustpilot.com
4.9
/5
From 1,140+ verified reviews on Trustpilot.com
50000
Traceable delivery vehicles
24
/7
/365 - Support and tracking information
Talk to a Hot Shot Trucking Rep about how we can help you find the perfect solution for your business
Contact Us Today
With HotShotTrucking.com, experience the confidence that comes from an expert delivery plan and working with the same expeditor from start to finish. Your freight is important to you, so it's important to us. For more information, contact us today at (800) 604-2511 or simply go online to HotShotTrucking.com and click Get a Quote. We look forward to working with you as your complete logistics partner!
Check Out Our Case Studies