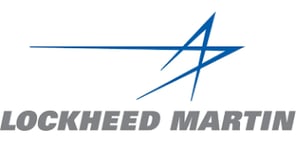 Bryan Bereziuk - thank you!!! Our company had a shipment that was not ready until after normal business hours in Orlando FL that had to be in Gulfport MS overnight. As it was on a pallet and 600lbs and supplier did not have a pallet jack or forklift, Bryan worked with our company to get this pallet from the supplier to our facility to meet our customer's needs. Thank you so much, we appreciate all his help and we now have a happier customer!
Lockheed Martin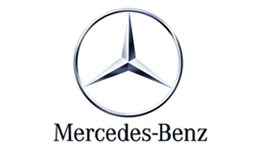 Chris provided excellent customer service.
Mercedes-Benz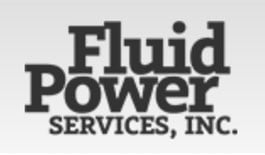 Awesome service. We had a customer with an emergency breakdown and they were able to pick the pump up same day and deliver from Detroit to New Jersey pickup at 3pm, delivered by 1:30 am. Will definitely use again.
Fluid Power Services, Inc.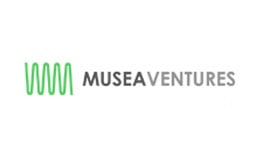 Picked up and delivered as promised. Crate arrived in good shape!
Musea Ventures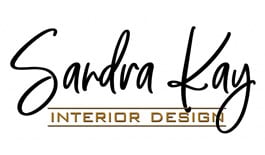 Thank you very much for a professional and prompt delivery. I had a very specific deadline that needed to be met and you helped me achieve this. I will use your services again.
Sandra Kay Interior Designs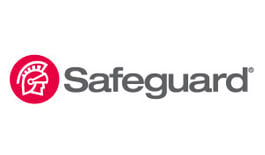 Frank was awesome! I don't usually arrange for shipping so I had a ton of questions that he happily answered. We had a job that went south and the pick-up time kept changing as well as the delivery location. He was so great and just kept changing things as they came up. The driver who picked up was knowledgable and got to our destination right at opening. He had to hand off-load quite a few boxes and he did it with no issue. I can't recommend them enough!
Safeguard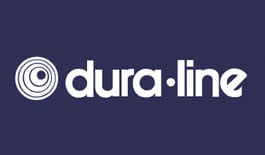 Highly recommend their services! Amazingly fast service for pickup and delivery across the country on a weekend. Late schedule call on a Friday night and delivered as requested Monday morning. Communication was exceptional and all parties were courteous throughout the process. Highly recommend.
Dura-Line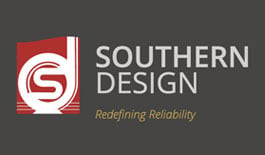 Easy to use and excellent service! This was the first time I had used Hot Shot Trucking and they did an excellent job! They picked up the load within 2 hours of my call and it was delivered to the destination 4 hours earlier than expected (1200 miles away). I will definitely call them again for our next urgent shipping requirement.
Southern Design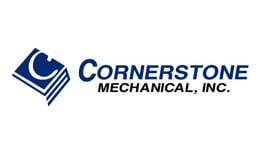 Very easy process with quick response times throughout the entire ordeal. really enjoyed the updates from arrival at pick up point, all the way to 1 hour heads up before final destination delivery! thank you guys!
Cornerstone Mechanical, Inc.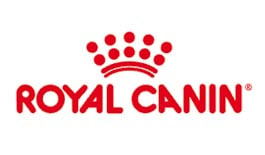 Top Notch Service. Big thank you to Todd and his team for making our VERY important delivery happen. The contact throughout the day and arriving right on time to the right dock couldn't have gone smoother. The entire process was slick from beginning to end.
Royal Canin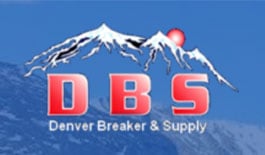 Frank was absolutely amazing! He provided step by step updates until our shipment was delivered and was extremely pleasant to work with. :)
Denver Breaker & Supply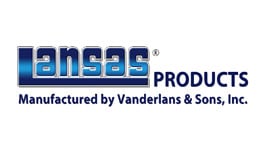 They did an excellent job from beginning to end. Quotation, pickup and delivery. They kept us informed every step of the way.
Lansas Products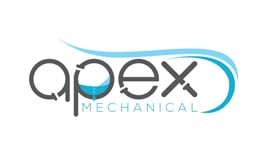 AirFreight.com was a lifesaver. Last minute call picked up three crates of material in Montana and had it to our job site in Portland, Oregon in less than 48 hours!! Gave me updates every step of the way! Cost was a little high but well worth it for the customer service and satisfaction!
Apex Mechanical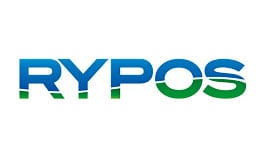 Very Happy with the service provided. Process to set up shipment and delivery was easy and they communicated the status of the shipment throughout the time the it was in transit. I would highly recommend.
Rypos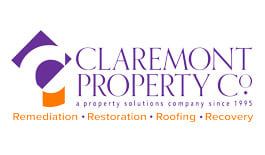 Smooth & easy process! Pick-up and delivery went off without a hitch! Will definitely use this company again!
Claremont Property Co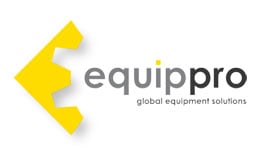 Chris Noe is a Pro! Driver was swift and the updates on his progress helped us managing our machinery downtime. I have already recommended your service!
EquipPro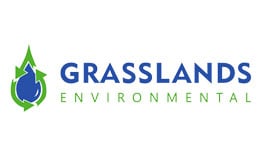 Flawless and very simple to use.
Grasslands Environmental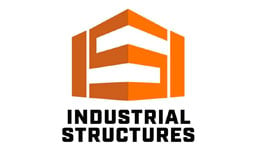 John Mark was good at communicating and finding me a driver in quick fashion. Also sent regular updates indicating driver location.
Industrial Structures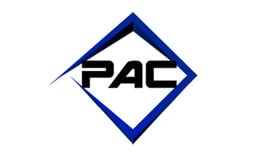 I called Frank around 1 pm, we had a transformer in the Los Angeles area that needed to be in Oregon the next day. They found a hot shot delivery 26 miles from the pickup location and, had it to our location in Oregon the next day at 7 am. I would give this guy and his company a 9.5... Only because, I never give a 10. Thank you Frank.
PAC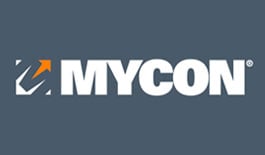 John is very good at communication and letting us know about the shipment.
MYCON
Very responsive, did exactly what they said they would do. Delivery went just as planned. Will definitely call again.
Allegheny Machine Tool Systems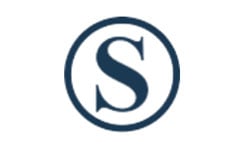 Excellent Response Time. Needed quick and secure transport of equipment for a special project and they delivered! Within a few hours my equipment was scheduled for pickup. They kept me updated throughout the process. Highly recommended their services!
Circle S Ranch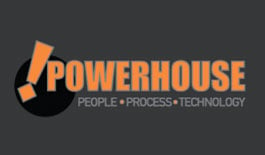 Fast and friendly.
Powerhouse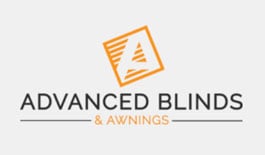 John Mark worked hard with us to get this going. It showed up on time and we got the job done. Thank you.
Advanced Blinds & Awnings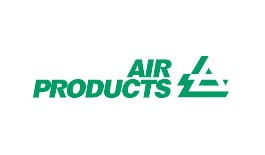 Great Service and Communication. Frank helped us out tremedously and helped get our freight here in time for our shipment! This is the 2nd time I have used Air Freight and they have been outstanding! Communication and updates were constant!
Air Products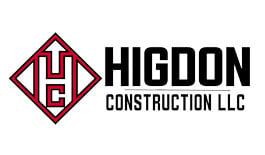 Excellent service, we will recommend to other providers in the industry.
Higdon Construction LLC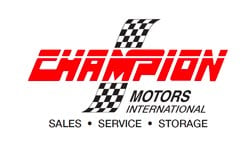 AirFreight.com were on point with our set schedule. Arrived at the pick up location when they said and delivered when they said. We normally deal with tow truck drivers and they NEVER show up or deliver when they say they will. We are a vintage/collectible/exotic car dealership and we needed some very expensive/rare items for a rare vehicle brought to our dealership. If anything - we were beyond difficult with rescheduling. Justin Peroli was MORE THAN accommodating and made every step of the process very easy and pleasant for us. Amazing service!!!
Champion Motors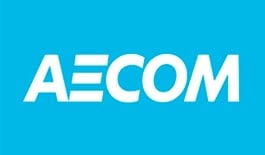 Thank you for the opportunity to issue this review for Air Freight and particularly for Chris Noe as an Air Freight agent. I cannot say enough how much we appreciated the excellent communication Chris Noe maintained from first contact through the rescheduling necessitated by changes at our site. He worked with us to make sure we got the transport that met our particular needs. Primarily because of Chris' service to us as a customer, we would not hesitate to use Air Freight again for our projects.
AECOM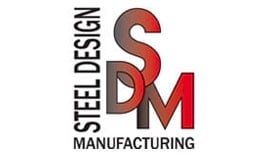 Driver showed up on time and delivered on time. Was a great help to keep the customers request active.
Steel Design Manufacturing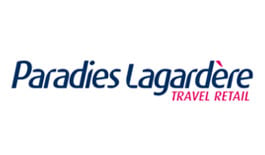 The process was quick and seamless. I called one day and my delivery was picked up and moved the next.
Paradies Lagardère Travel Retail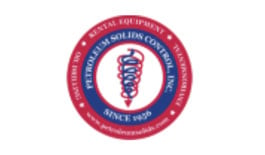 First rate services. Kevin replied on my first call. He gave me immediately a great price and the expected time of pick up for a "hot shot" delivery. Everything went well as described and expected. Thank you for a great service.
Petroleum Solids Control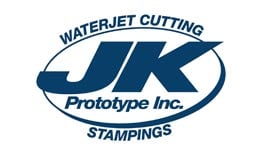 Chris was great to work with. Handled the schedule better than expected. Well definitely use again.
JK Prototype Inc.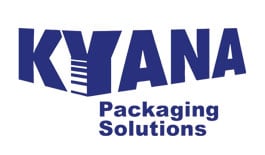 Scheduling was fast and efficient. Pickup and delivery was done as promised. Rates were competitive.
Kyana Packaging Solutions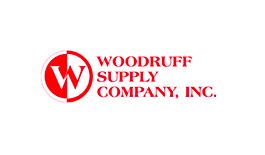 I have been dealing with hot shot services for almost 40 years. Todd at AirFreight was by far the best one I have ever worked with. Everything was as smooth as it could have been.
Woodruff Supply Company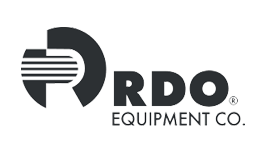 Great communication throughout the process. Truck driver delivered on time and in perfect condition. Thanks for the great service!
RDO Equipment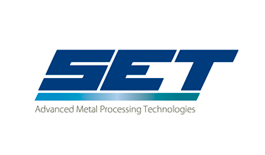 Excellent quick service!
SET Enterprises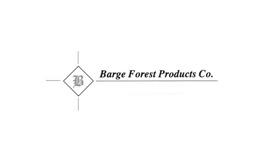 Great service with a customer-friendly process that made an important situation relatively stress-free. Todd was awesome and really good to work with. The delivery was even earlier than the initial estimated arrival time. I would recommend this company to others and will definitely use again when the need arises.
Barge Forest Products Co.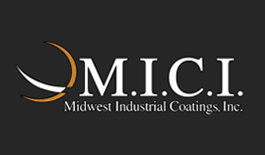 Great communication from quote to delivery. Would definitely use again! A++
Midwest Industrial Coatings, Inc.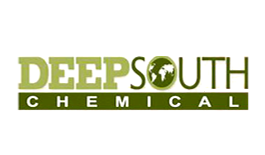 Todd Anderson took care of Deep South Chemical's needs. Got the job done right on time! Great job!!!
Deep South Chemical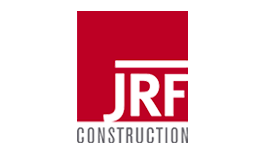 We were very happy with the timely manner in which you executed our request.
JRF Construction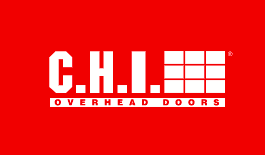 AirFreight.com did what they said they would do, constant communication from start to finish. Very pleased with the service and price.
C.H.I. Overhead Doors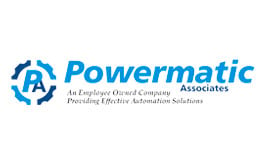 Wonderful and attentive service.
Powermatic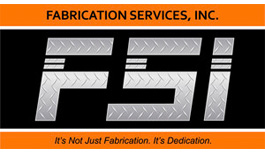 This was my first time dealing with AirFreight.com. I found them in an internet search for an emergency job that needed to deliver ASAP — 1700 miles away. They gave me a good price, had the driver here on time, and got there ahead of schedule!!
Fabrication Services, Inc.
Easy to use and pleasant to deal with. Frank was an absolute pleasure to work with. He stayed in contact, explained everything, and kept us up to date with pick up and delivery. Will definitely be using again when the need arises.
Ohio Precision Products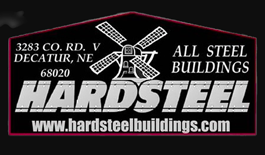 We had our load picked up within two hours of calling AirFreight. And we received notification of the time when the load arrived. It was very fast and efficient. Thank you!!
Hardsteel Buildings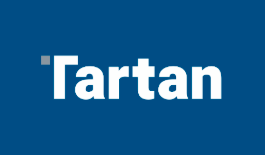 My shipment was picked up and delivered overnight with excellent service!
Tartan Completions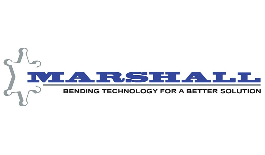 Great job guys!
John A. Marshall Co.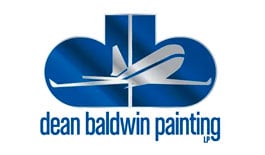 Good responsible customer service and quick response when needed most. No complaints -- nice job.
Dean Baldwin Painting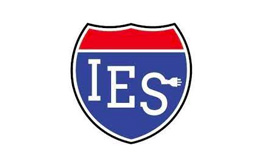 Fast, efficient, friendly!
Interstate Electrical Supply Inc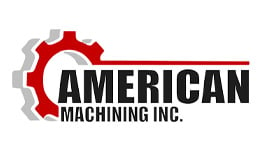 Excellent, easy and on time!! Will use again.
American Machining St Joseph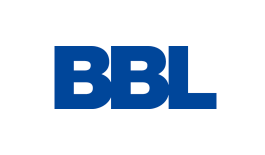 Fast and safe shipping, and excellent communication by Steven.
BBL Construction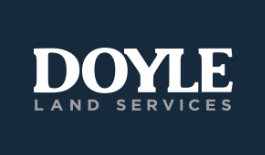 This was a small transaction for AirFreight but was a huge transaction for Doyle Land. Kevin did a fantastic job taking care of this for us and the transaction was completed without incident! Thank you!
Doyle Land Services
Chris was super easy to work with, gave us a great price, made sure we were taken care of. Would definitely use this service again.
Emerald Luxury Coaches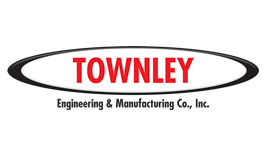 Could not have asked for a better experience. Steve handled everything I needed and solved my problems. Thank you very much.
Townley Engineering & Manufacturing Co.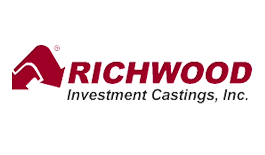 First time using your service and was very happy with the fast response and help from Justin P. and our shipment arrived undamaged and in the timeframe I was told. I would recommend and I will refer other business to AirFreight.
Richwood Investment Castings, Inc.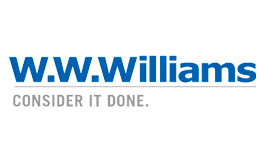 Timely response and delivery. Highly recommend.
W. W. Williams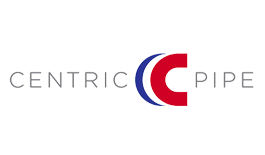 Very quick and very professional. Will be using them again 100%.
Centric Pipe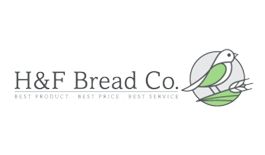 Great service, great price.
H & F Bread Co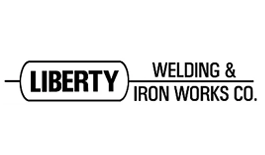 Fast service that was on-point and ready at a moments notice to perform as a "Hot Shot" should. Price was inline with what we expected. Driver was even better.
Liberty Welding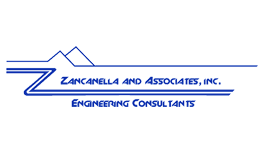 Excellent hot shot service! If you need something delivered across the country NOW, then contact AirFreight.com. They were ready in minutes.
Zancanella and Associates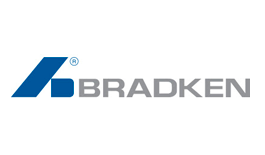 I had a critical hotshot that needed to be on site first thing the following morning. Within a couple minutes of calling, I had a quote and a guarantee that it would arrive on time. Steve was amazing to deal with and kept me in the loop every step of the way.
Bradken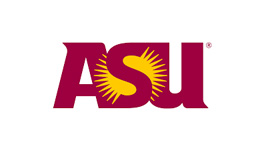 Excellent customer service, Steve was always available and responded at a minutes notice. When issues became evident, Steve took care of them within minutes. Communication feedback was great.
Arizona State University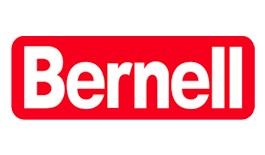 Great service, very satisfied.
Bernell Hydraulics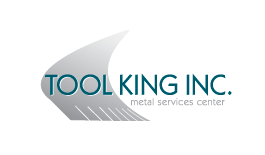 You picked up and shipped as promised. We will use you again!!!
Tool King Inc.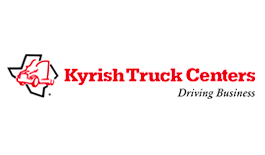 Couldn't have asked for better service. Kept me updated continuously from before pickup until delivery. Highly recommended.
Kyrish Truck Centers
Great job.Quick and painless.
Stephen Simon Contracting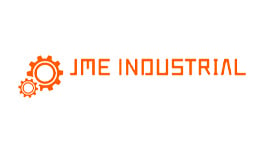 Thank you and perfect work....timing was on the dot. Excellent communications. We will use again.
J.M.E. Industrial Services LLC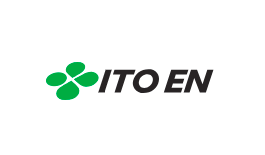 Was very impressed with the prompt and helpful customer service.
ITO EN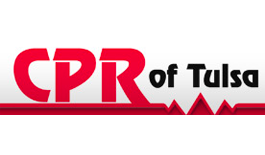 Our project had a very quick deadline. The material that was needed was going to be delivered after that deadline if shipped by the manufacturer. Chris Noe at Air Freight was able to get a truck under it and was here in time so that our company was able to finish our contract a few days ahead of schedule. I would recommend Air Freight and Chris to anyone that asks.
CPR of Tulsa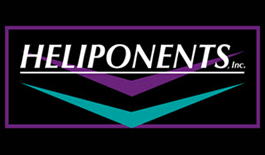 Scheduling with Chris was very easy and the shipment went very smooth and was delivered on time.
Heliponents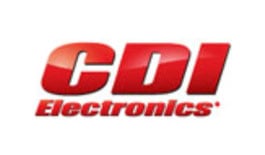 Everything went like clock-work. Was told the driver would arrive on Saturday at 10:00 am and he was right on time. Received an update on Monday that freight had delivered around 10:00 am. Very happy with the service !!!
CDI Electronics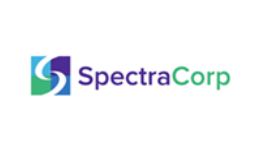 The City of Murfreesboro TN had an annual State sports tournament in progress prior and through Memorial Day weekend. On Thursday before the Holiday the AC system serving the concessions, restrooms, and coaches quarters failed and needed replacing. There were only 4 replacements available in the US with the nearest at a warehouse in Norcross GA .Airfreight.com delivered it to my office door in 4 hours , and at a fair price. We were able to get them back cooling Friday evening. Could not have pulled it off without you Bryan ! ( this guy even gave me his personal cell # ! ) Thank you !
SpectraCorp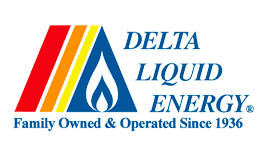 Chris was great!
Delta Liquid Energy
I'm in Mississippi and this company was great! I would highly recommend!!!
Sunbelt Bolt and Screw Co.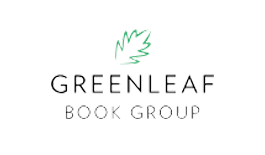 Justin was great and responsive. They had the cargo in hand within a couple of hours, and delivered it right on the projected timeline.
Greenleaf Book Group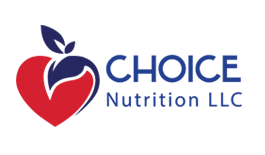 Wonderful experience!
CHOICE Nutrition LLC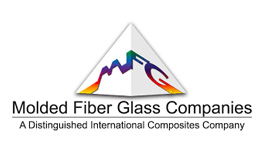 Representative was great and remained in constant contact. He went above and beyond to make sure we received our shipment.
Molded Fiber Glass Companies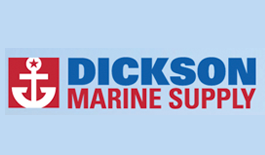 I would highly recommend Air Freight. I talked with Ben Skrovan and he was extremely helpful with any questions I had. The shipment was picked up on time and delivered very quickly. Absolutely no problems. Will use again.
Dickson Marine Supply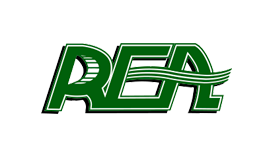 Excellent - I would highly recommend.
REA, Inc.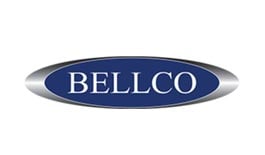 Best Freight Experience Yet! Freight arrived ahead of schedule. We were continually informed about progress of our shipment and were notified right after it was delivered. Frank kept in touch with us and was there for all of my questions and helped me throughout the process. Highly recommend!!
Bellco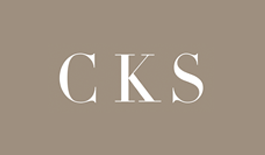 A few weeks ago on a Friday afternoon I needed to schedule a load of important freight for the following Monday delivery. I called a half dozen express freight companies, to no avail. Bryan Bereziuk was the only person to answer their phone and help me and he did a stellar job. He not only worked with me that night to secure the shipment, but checked in with me the next day (Saturday) to let me know that everything was set up. He also followed up the following week to let me know everything was delivered timely. I will definitely continue to use his service. Thanks Bryan!
CKS Millwork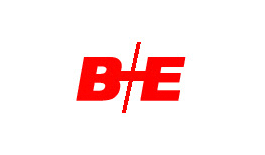 Good service. No problems, will use again.
B&E Manufacturing Co.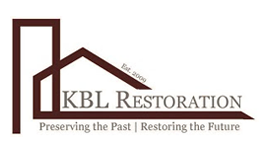 Kevin was fantastic and handled everything very professionally and expeditiously. Would use again and highly recommend this company.
KBL Restoration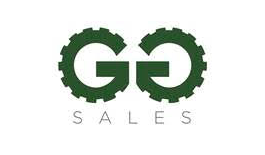 Picked up and delivered as promised. Price was reasonable. The associate I dealt with, Justin, was on the dot and helpful.
G&G Sales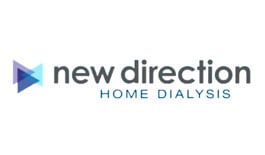 Frank is great!
New Direction Home Dialysis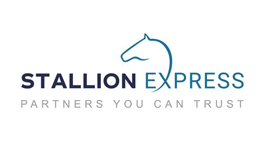 Justin was great to work with!!!
Stallion Express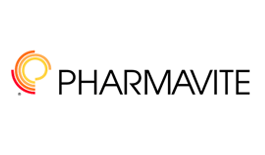 All that I can say is the service is EXCELLENT!!! From the phone call to delivery.
Pharmavite
Bryan went above and beyond, considering we are east coast three hours ahead of west coast, and he answered to fix my issue, my fault Bryan! That was 3am his time, and issue was fixed 15 minutes later. I definitely will use Bryan at Air Freight again! Very happy, and first time to use any service like this!
HVAC2u LLC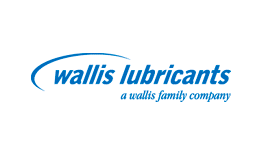 Outstanding service! I had a customer with a critical need for product - Justin assisted by getting the load covered immediately. Everything about the load was handled well by Justin and the drivers assigned. Thank you for the prompt and expedited service!
Wallis Lubricants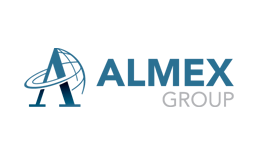 I thought they did an excellent job on such short notice for getting our shipment picked up and delivered to our customer. In turn this puts us in a positive light with our customer.
Almex Group
Excellent service. We were in a jam trying to get an axel from Indiana to Mississippi. Contacted Bryan and within a very short period we were able to have our payment processed and an email that the truck was in route to pick up our item. Quick, easy, professional & accurate, plus great customer care. Thanks guys!
Kased Brothers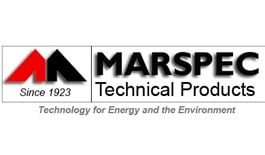 Prompt service. Easy to work with. Picked up our delivery and had it dropped off in the time frame promised.
Marspec Technical Products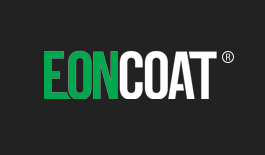 Zero pain involved. Just told them the address and commodity and they handled everything perfectly. Price was higher than expected before asking for a quote - but was less than second quote from another vendor.
EONCOAT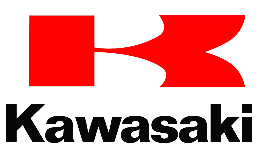 They were on time at pick up and delivery for what they quoted.
Kawasaki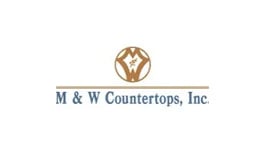 Great service. Called them up to deliver countertops to Mississippi. Paperwork was done quickly and picked up very quick. Would highly recommend Ben and his team.
M&W Countertops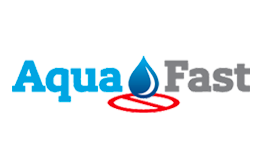 Kevin was the best.
Aqua Fast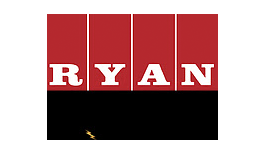 Bryan did a great job for me on this shipment. It was very convenient and he did exactly what he said he was going to do.
The Ryan Company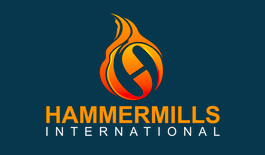 I had a customer call with an emergency breakdown, which shut his whole operation down. The crisis could be solved by shipping an industrial part from the factory to the site approximately 400 miles away. Due to a snowstorm in the area, I was turned down by at least 3 shippers. Chris Noe of Air Freight came to the rescue, with his people making an immediate pickup and driving the part to the destination; all night, non-stop, and on time. I called the customer's office a few hours after the part was supposed to arrive, and the receptionist said that it had arrived on time, was already installed, and the plant was currently operating again at full production. She said it was a wonderful thing!! I agreed. Well done! Air Freight made us both look good...
Hammermills International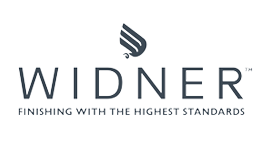 Did exactly what we needed in the time needed. Thank you so much!
Widner
Chris was amazing. He was patient, very instructive and helpful. Made the process so seamless and smooth. He was on time with the delivery. Great company and great customer service skills. Thank you so much Chris!
Structure Tech Corporation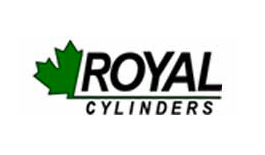 Quick response and delivery was on time. Would use again.
Royal Cylinders
It was done clearly, honestly and quickly! Can't ask for better!
Casket Xpress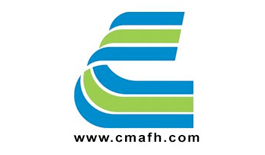 Quick, accurate, thorough service. We will use definitely use again.
CMAFH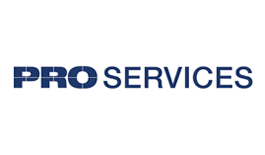 Bryan was great to work with, really helped me out of a jam.
Pro Services Inc.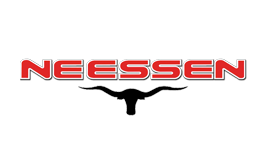 My contact Steve was fantastic! AirFreight went above and beyond just a plain service. They actually took my dilemma to heart and acted as if that was all that mattered. Talk about dedication! They completed their job order quickly and completely. Thanks for getting the boss man's boot off my neck AirFreight, 5 stars to you!
Neessen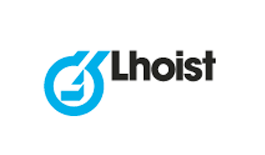 Bryan Bereziuk has done an excellent job getting my shippment scheduled and shipped on time. Great Job Bryan!!
Lhoist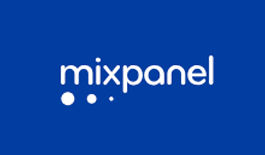 Amazing service. I reached out a day in advance and they were able to get my items delivered the following day. Steve was super helpful and made the process very easy. I was able to get 8 office chairs shipped to another office in another state in under 16 hours. Our chairs arrived to our other office in perfect condition. Pricing was super reasonable compared to all the other places I looked into prior to booking with AirFreight. If you're looking for a delivery service last minute, this is the place to do! Prices are unbeatable and the service is impeccable.
Mixpanel
Fast response, accurate time. Best of the best..thanks.
AinsTech Inc.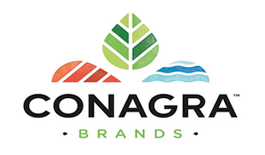 Great service. Steve made it very easy to set up and they were able to get me product within 6 hours to keep my plant up and running. I would definitely book them again.
Conagra Brands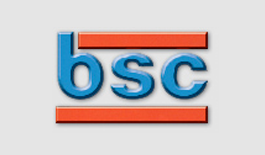 Great service, Steve got me a fair price and the GPS tracking notifications was absolutely helpful. Would and will use again if i get the opportunity. Shipment showed up on time.
Bearing Service Company of PA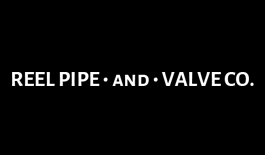 Bryan Bereziuk did an amazing job. My customer was very impressed with the service.
Reel Pipe and Valve Co.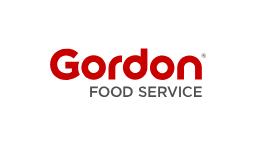 Great service! They were fast, efficient and I will use them again any time.
Gordon Food Service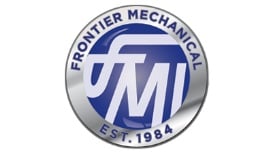 Spot on Service and delivered as promised. Highly Recommend.
Frontier Mechanical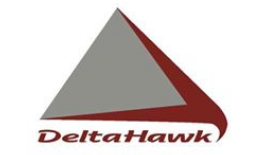 Great service, easy to use, timely phone and email communication and detailed tracking.
DeltaHawk Engines, Inc.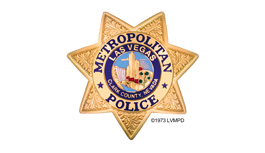 This company was very easy to work with. Everything was well communicated and went better than expected. I would recommend this company to anyone.
Las Vegas Metro Police Dept.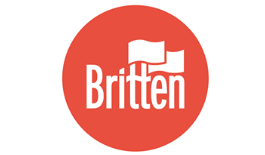 Bryan was great! Super helpful and responsive to our company's last minute request.
Britten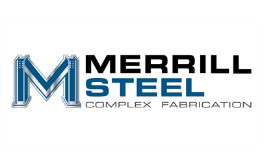 They were on time for pick up and made it to destination as scheduled.
Merrill Steel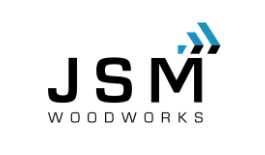 Bryan did an awesome job of securing 2 trucks for us with very limited time to do so. I am very pleased with what he pulled off.
JSM Woodworks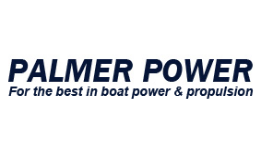 Very competitive and fast!!
Palmer Power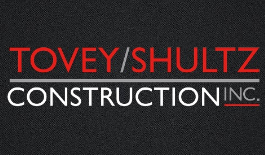 I couldn't have hoped for a better delivery. Kevin Carpenter really took care of us.
Tovey Shultz Construction Inc.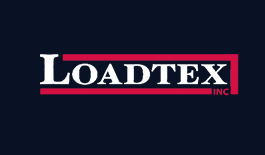 Thanks Bryan for helping me keep my customers by saving a load from a larger company that doesn't keep their promises. Pricey but when you are in a bind you gotta do what you gotta do.
Loadtex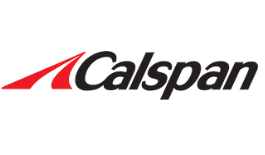 AirFreight came to our rescue on a last minute large shipment that could have ended in disaster! They were professional and worked hard to give us the help we needed. Thank you!
Calspan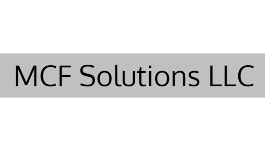 Excellent Service!
MCF Solutions LLC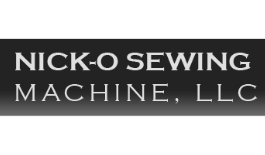 Bryan's experience and professionalism was second to none and he understood the urgency of my shipment. I have shipped shipments all over the world and this was by far the easiest and smoothest shipment I have ever made and it all happened in a matter of minutes and was a extreme rush and Bryan got it here on time with no problems. Will Definitely recommend and use again. THANKS! Oh, and the price was very reasonable.
NICK-O SEWING MACHINE, LLC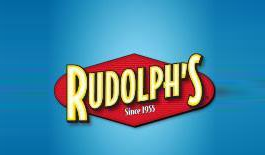 Want to give a big shout out to Bryan Bereziuk. He did an excellent job with our expedited shipment. Order was picked up with in 2 hours of contacting him and was delivered as promised. Thank you Bryan, it was a pleasure working with you and will call on you again in the future if needed. Truly appreciate the following up during transit on this shipment.
Rudolph's Foods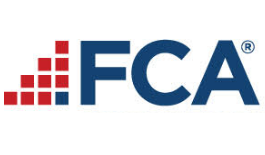 I found AIRFREIGHT on google when I was in a bind to get something moved HOT for my company and Bryan got me squared away quickly and hassle free! Load delivered on time and had great customer service at a good price! Will continue using this company and highly recommend!
FCA Packaging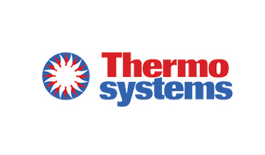 We were in a huge bind and needed a company ASAP to deliver an order from Wisconsin to Chicago. I called and got Bryan Bereziuk who not only handled the delivery on the spot, but did at a price that was excellent. We will be using this company again and urge others to do the same.
Thermo Systems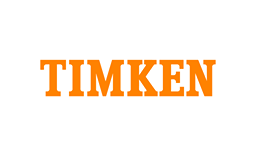 I used Hot Shot Trucking when we were in a pinch and it was an excellent choice! Bryan was helpful and courteous and got a driver dispatched ASAP! We will use them in the future for sure!
Timken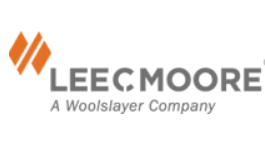 Easy to work with and friendly. No problems. Quick to set up shipment arrangements.
Lee C Moore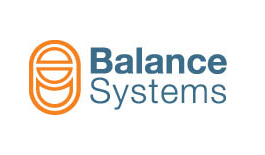 Very easy to deal with. One of the few people I called who had a sense of urgency! Very much appreciated.
Balance Systems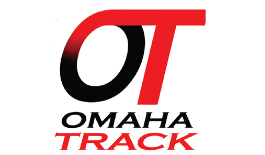 Bryan did a great job for us. Lined us up a truck and pickup ASAP and the shipment was delivered on time!
Omaha Track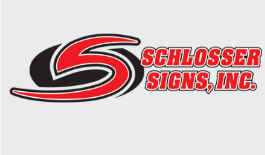 Great company to work with. Steve Janssen, was super to work with. I have no reservations recommending him or the company to others.
Schlosser Signs, Inc.
Excellent and Friendly Service from Chris! Happy to have found this service!
Jen-Hill Construction Materials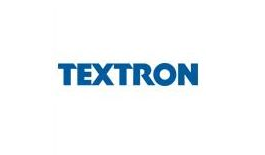 Very quick arrangement and delivery on coast to coast shipment, great experience!
Textron Inc.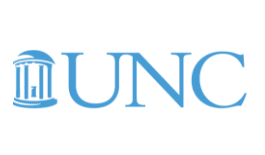 Justin handled our freight needs more quickly than I could have imagined. He maintained a courteous and professional attitude toward my needs for an expedited shipment, which arrived exactly when he assured me it would. Kudos to whoever hired him. Will definitely use you guys in the future. *****5 Stars***** Thanks, Justin
UNC Campus Enterprises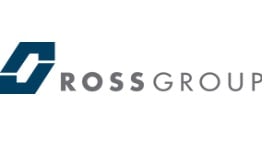 Bryan did a great job. Very responsive.
Ross Group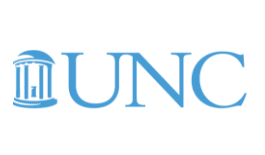 Justin handled our freight needs more quickly than I could have imagined. He maintained a courteous and professional attitude toward my needs for an expedited shipment, which arrived exactly when he assured me it would. Kudos to whoever hired him. Will definitely use you guys in the future. *****5 Stars***** Thanks, Justin
UNC Campus Enterprises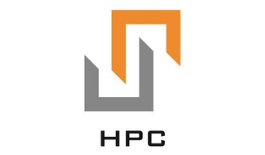 Steve Janssen was a pleasure to work with in getting our expedited shipment set up and shipped out. Our customer was in a serious bind and Steve was able to find us a great option and the material arrived in time for an important install before a holiday weekend. Steve made sure to keep me well informed of the status of the shipment from start to finish. I would recommend this company to anyone with expedited freight needs.
Hughes Primeau Controls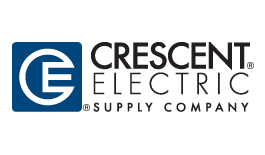 Steve helped me out when i was in a pinch for a same day delivery. definitely would use his services again.
Crescent Electric Supply Company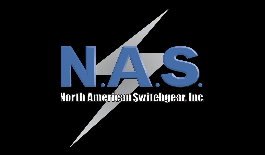 I found Bryan @ Airfreight.com in a web search for shipping from a location unfamiliar to me. His rates were great, and his prompt service was even better! The expedited delivery was on time, everyone was thrilled. I would definitely call him again.
North American Switchgear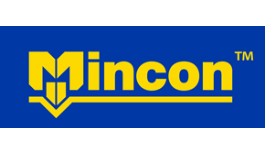 Bryan was fantastic! My first time calling and within 2 hours my shipment was picked up and delivered on time. Will definitely be using the service again in the future!
Mincon Group PLC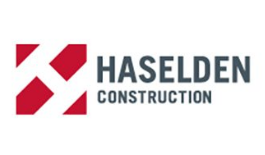 First time using it was simple and easy to get my shipment out and delivered next day. The communication from their office was excellent I will use again if I get in a pinch.
Haselden Construction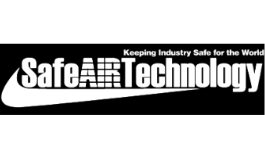 Bryan Bereziuk has been a real gem in helping us with our transportation needs. He has quickly and efficiently handled our short notice, hot shot services when our customer needed and was down on several oil rigs.
Safe Air Technology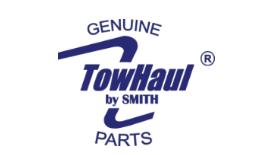 Pick-up was on time and the delivery was on time. The customer was happy with the service as we were also.
TowHaul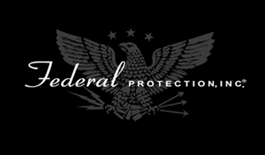 Very timely and helpful in their responses. Would definitely recommend.
Federal Protection, Inc.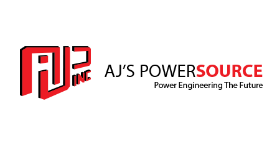 They did everything we signed up for without a hitch. First rate experience.
AJ's Power Source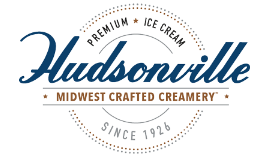 Quick response and great follow up communication.
Hudsonville Ice Cream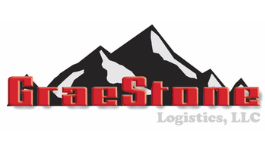 My order was handled in the most positive and professional manner. The transaction was simple and easy to follow and I was able to track the freight right up to the minute.
Graestone Logistics, LLC
Great Experience. Bryan was great to deal with.
Moley Magnetics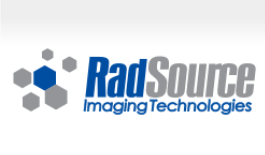 Great Team – fulfilled all of our expectations. Steve was excellent to work with and will definitely keep their number handy.
RadSource Imaging Technologies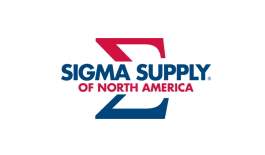 Great service, very helpful, and it works just like they tell you it will.
Sigma Supply of North America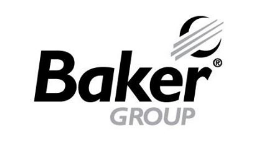 Very responsive and helpful!
The Baker Group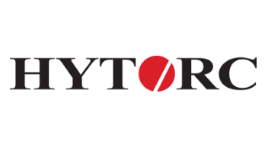 Bryan has expedited the critical hotshot to perfection.
Hytorc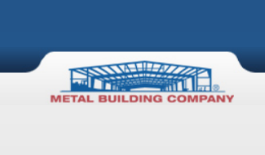 I worked with Bryan Bereziuk in coordinating a needed delivery. He was great to work with. He was even accommodating when the date and location of the delivery changed. Showed up for pickup when promised and was at the drop off location when promised.
Metal Building Company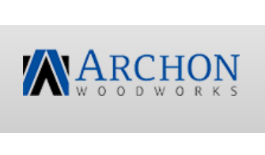 Very prompt customer service. Delivery was on time.
Archon Woodworks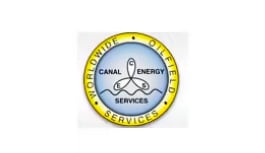 Steven Janssen was extremely helpful in our company's time of need. Gave me the driver updates. I worked in the transportation industry for over 20 years and I would have to say that AirFreight and Mr. Janssen were top notch. Thank you.
Canal Energy & Services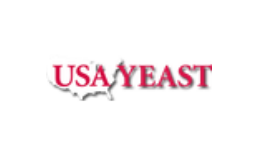 We had an item that was about 4,000 pounds and it needed to be delivered over 6 hours away. The item had to arrive by the next day. Bryan was efficient, quick and polite. He even made sure the item was there early! Great job!!!
USA Yeast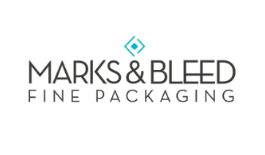 Bryan was excellent - friendly, fast, and knowledgeable when I inquired about Air Freight's delivery services & options. We already booked our second shipment with him because the first was so smooth. Thank you!
Marks & Bleed Fine Packaging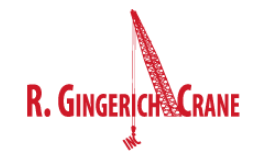 Bryan helped me out with a last minute load I needed to get shipped to a job site. The truck showed up in quick order. I will use his services again when needed. Thanks!
R. Gingerich Crane, LLC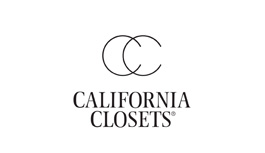 Bryan was great! Service was just as good! We were in a bind and were able to get this settled within the hour. Definitely recommend to use.
California Closets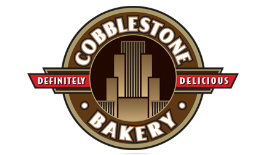 Fantastic service by Bryan at AirFreight.com
Cobblestone Bakery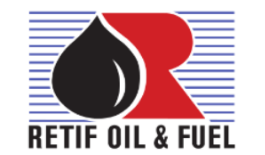 This was my first time using AirFreight / Hot Shot Trucking. The gentleman assisting me was knowledgeable and very understanding as to what was needed and my product was delivered as promised.
Retif Oil & Fuel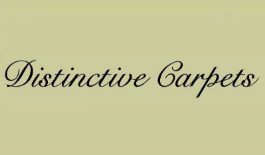 Great service and I will use again if needed. Steve Janssen is great to work with!
Distinctive Carpets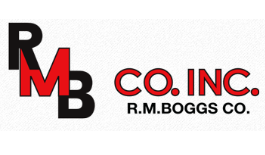 My experience was great. Bryan was very helpful, and the response time was much better than expected.
RMB Co. Inc.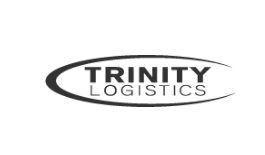 Bryan Bereziuk was great to work with. He was very polite, professional and efficient in assisting with our needs. He left a very positive first impression.
Trinity Logistics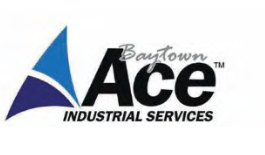 Moving at the speed of our business! Thank you for your quick response and quick service. I was beginning to think that no one else moved at the pace of our business! I will use your services again and will recommend you for sure.
Baytown Ace Industrial Services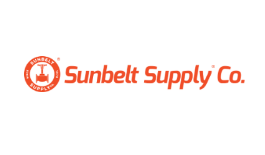 This was my first time using your company and everything went smoothly. I had no issues and the customer received their shipment with no issues. I was very pleased with the service I received and Justin Peroli was excellent. Look forward to working with you again in the future.
Sunbelt Supply Co.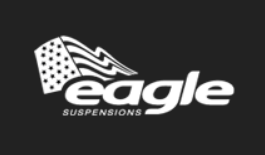 Very fast, courteous and reliable and will definitely call again
Eagle Suspensions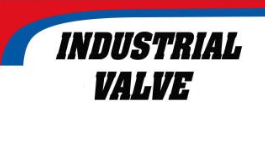 I was in a tight spot and Bryan Bereziuk really came through for me!! My customer was down, looking to me to save the day. Bryan allowed me to do exactly that!! A special thank you to Bryan for making me look great in front of a very important customer!
Industrial Valve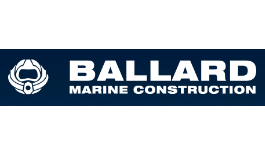 I called Bryan and within a matter of minutes I had my quote and shipment scheduled. The shipment even arrived 1 day earlier than planned! Payment was quick and simple! I will definitely call again
Ballard Marine Construction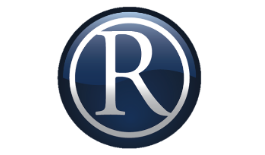 Super Fast Service! Had freight picked up within a few hours and was there before we planned, excellent communication, our customer was very happy to have minimal downtime thanks to you guys. Second time we have used AirFreight and both times have been great.
Rogers Electric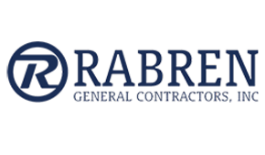 Needed something shipped ASAP and called Air Freight. They had a van within 28 miles of my office and sent him right over. Within 45 minutes we had gone from crisis to resolution. Great job and will definitely use Air Freight again.
Rabren General Contractors, Inc.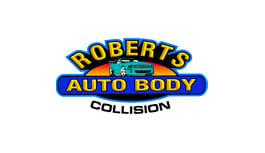 Unreal Fast!
Robert's Auto Body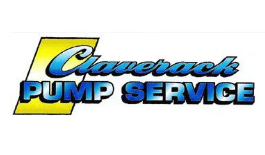 Very Professional! Fast response time. Called for a pick up at 7:00pm at night, had a driver at our shop in less than 8 hours. Chris was exceptional and kept me posted where the driver was and when our package was delivered. Highly recommend!
Claverack Pump Service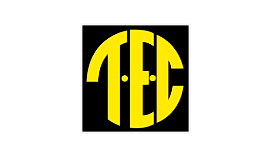 Bryan did an excellent job. Pain-free process in making a bad situation better for both us and our customer. Highly recommended.
Tractor & Equipment Company
Best freight service I've ever used. Fast, always answered, good price, committed to help & on time. Five stars for sure. Thanks Justin!
Circulo Davel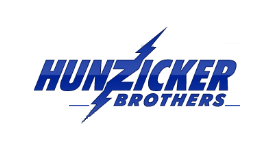 I had an emergency on 06/13, I had a store down and needed to get some material from TN to KY the same day. I called Chris Noe that morning and he had a driver on his way to make the delivery within a couple of hours of me calling him. Chris was very professional, polite, and it was a pleasure to do business with him. The next time I have an emergency and need something delivered same day I will be calling Chris.
Hunzicker Brothers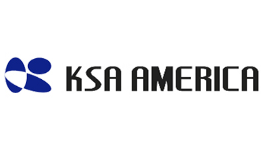 Our office recently had an account set up with Air Freight for hot shot services. We have found the service provided to us really suited our shipping needs. The first two pickups and deliveries were very smooth. We are very impressed by the professionalism provided by your company and we're glad to have chosen Air Freight for the job. The drivers designated by Air Freight were friendly and courteous. The transit time for the hot shot service met our expectations. There was no trouble reported for the first two pickups and deliveries. Especially, I'd like to thank Mr. Chris Noe for his dedication to his work. Chris is very knowledgeable in what he does. Despite the complication of my shipping instruction and requests, he always provided solutions to my service needs. On top of that, Chris always provided me with periodic updates about my freight. He has given personal attention to our freight. That's more than what we asked for.
KSA America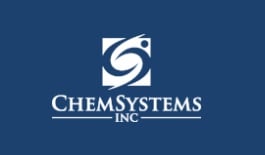 I don't have enough good things to say about Bryan and the team at Airfreight.com. I found them on the internet when I was in a pinch needing a pallet to make it to California from Texas overnight. They not only got it there in time, but they notified me of its progress and they didn't charge me an exorbitant rate. Thank you for helping me exceed my customer's expectation.
Chemsystems, Inc.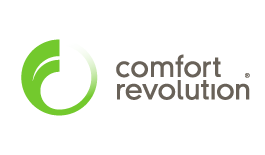 Pulled our bacon out of the fire. Fantastic service that came through when absolutely nobody else could. Highly recommended!
Comfort Revolution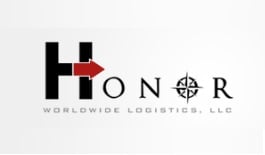 Bryan was a great help. No hesitation or delays - jumped on it right away and got me out of a jam. Will definitely call on you guys again.
Honor Worldwide Logistics, LLC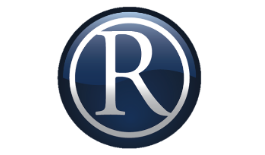 Super Fast Service! Had freight picked up within a few hours and was there before we planned, excellent communication, our customer was very happy to have minimal downtime thanks to you guys. Second time we have used AirFreight and both times have been great.
Rogers Electric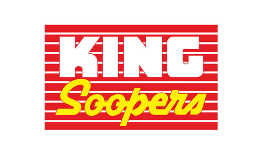 Chris Noe and his crew did a fantastic job for us! Not only did they pick up our freight right away but got it from Reno to Colorado Springs 3 hours ahead of the time that they said they would. I would recommend them to anybody needing freight delivered to anywhere in the U.S.
King Soopers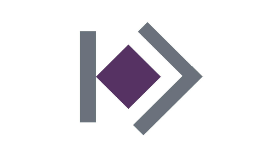 Airfreight.com saved the day! I needed a shipment moved fast to meet a critical client deadline. The LTL carrier that was responsible for the delay had no solution so I contacted Airfreight.com. Within 30 minutes they had a truck on the way to pick up my product and got it delivered on time with no issues. I would definitely recommend Bryan and Airfreight.com for critical shipments.
Kaleidoscope Framing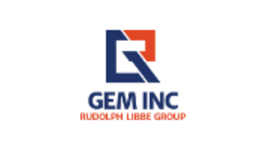 Willing to go above and beyond. I work with Chris and he does an excellent job. The last load we moved, there was a lot of issues at the shipper with not getting things finished to be able to load the truck. Chris worked hard to get a new truck booked for the next day which was a Saturday, got the truck loaded, with both units after we were told an entirely different story from the shipper and the driver delivered to me Monday morning, which was a surprise. Chris bent over backward to get the job done to get our freight moved and complete. I'd recommend him any day.
GEM Inc.
SECOND TO NONE!!! Hot Shot Trucking to the rescue! Justin Peroli and his team can't be beat! Their same day services are outstanding! They were the only ones that could keep our production lines running over the weekend and they did not disappoint. If you need something in a hurry, call HotShotTrucking.com! This was hands down the best and most hassle free experience I've ever had dealing with a freight company in my 17 years of buying. Thank You HotShotTrucking.com and I look forward to working with you again in the future.
Honeywell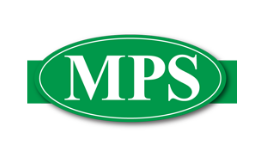 Had a really odd pickup in Galveston TX but Chris handled it quickly and without hassles on my part. Customer was very pleased - truck showed up on time and driver went above and beyond.
Magnetic Products & Services, Inc.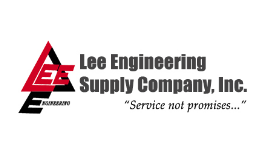 Professional and exactly on time.
Lee Engineering Supply Company, Inc.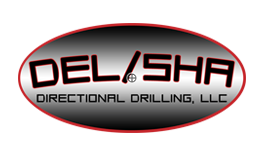 Courteous and helpful. Steve was extremely helpful in getting my load covered on very short notice.
Del/Sha Directional Drilling
Bryan was excellent and gave us quote, truck and updates until cargo was delivered to Miami. We were so glad with the services.
Overnight Solutions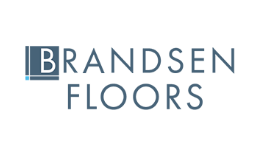 11th Hour Save! I called Justin late in the afternoon on Friday, after my hotshot failed to show up to pick up my material for a rush, overnight delivery from San Jose, CA to Seattle, WA. Justin had a truck on the road within the hour to pick up my material and made my overnight delivery without any issues. Air Freight will be my first call next time!
Brandsen Floors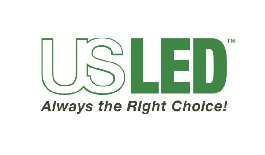 Quick and Fast Service! Steve was very quick and gave us great help in getting our emergency pick up taken care of.
US LED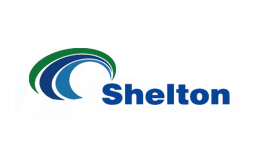 Bryan was a joy to work with! Had a tight schedule and made some last minute changes. All was handled seamlessly. I will use Bryan for all my shipping in the future.
Shelton Associates Inc.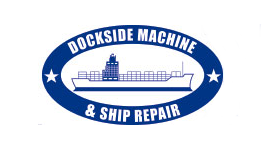 Very great customer service from Bryan Bereziuk. Look forward to working with them again in the future.
Dockside Machine & Ship Repair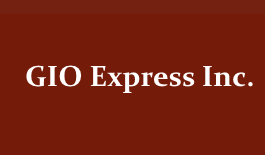 Your Rep Bryan Bereziuk was excellent. Really came through for me with a custom critical shipment. Bryan is the best! This is not the first time Bryan has helped me and he kept me posted every step of the way! Every time I call - I always have a tight deadline but Bryan always comes through.
GIO Express Inc.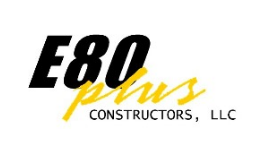 Very quick response time. Bryan's customer service was great.
E80 Plus Constructors, LLC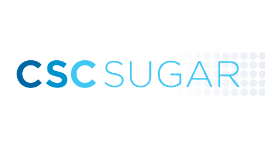 Houston to Brownsville. Bryan was great, he really helped me out on a last minute time sensitive move from Houston to Brownsville. I will call Bryan again for expedited services. Thank you.
CSC Sugar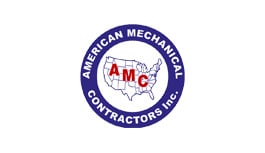 Very easy to deal with. On time delivery.
American Mechanical Contractors, Inc.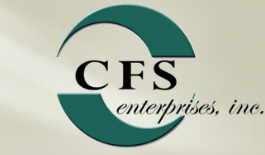 First Time Customer. Worked with Bryan to set up an expedited shipment to a customer who had an emergency situation. I had a truck at my place in an hour and made delivery to my customer's facility in a timely manner. Even went above and beyond to get the product off the truck with lift-gate and pallets jacks when our customer didn't have a dock.
CFS Enterprises, Inc.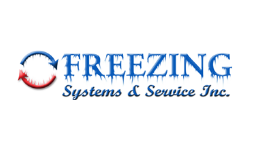 Great service from Bryan and AirFreight.com. Just wanted to take a minute to let all you business owners know this company is legit and gets hard to move shipments with unrealistic timelines done instantly. Called Bryan with a delivery that needed to happen 14 hours away he had a hot shot truck here in less than one hour and our crate was on the way to my customer. Excellent communication and outstanding service. A+A+A+ Thanks!
Freezing Systems & Service Inc.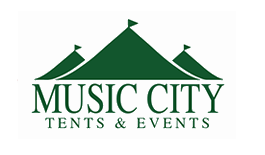 Thank Goodness! Saved us when we were in quite a pickle. Amazing, timely service.
Music City Tents & Events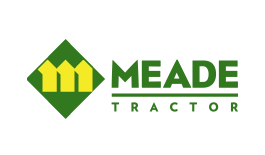 Chris was great to work with. He did exactly what he said he would when he said he would.
Meade Tractor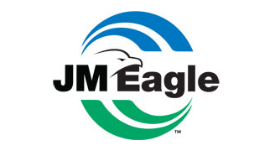 Great services, called in & within 5 minutes got a detailed response, and everything worked out great. Thank you.
JM Eagle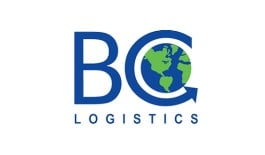 Hot Shot Trucking - Excellent Service, Good competitive rate, Bryan in Long Beach did an excellent job quoting, sending the forms required, and the follow up was the best in the industry. Could not ask for anything better.
BC Logistics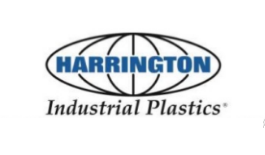 Bryan did a great job. Bryan went the extra mile to help me with an emergency delivery we had last week. He offered the exact same day service we needed and followed through with his commitment. He stayed in touch through the entire process and even followed up the next day to make sure I was satisfied. I will definitely call him again if a need arises.
Harrington Industrial Plastics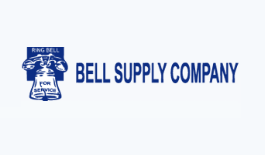 5 star service! Great communication and really quick delivery!
Bell Supply Company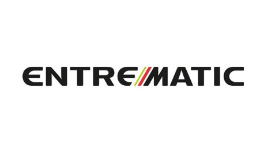 Great service and Quick response times. Kevin Carpenter was very quick to respond to my emails and set up the freight shipment. Driver picked up the shipment within an hour. This level of service is rare these days. I highly recommend AirFreight.com. I'll be using them again when I need a hot shot shipment.
Entrematic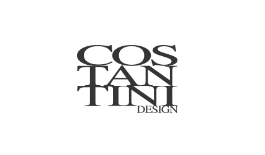 Serious professionals. Considering all the freight we move around every year, Bryan's attention and quality of work was exceptional and allowed me to relatively "relax", knowing I was in great hands. Thank you!
Constantini Design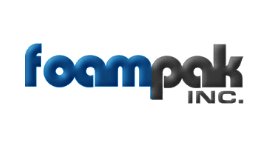 My customer needed it..... Now! Chris Noe and Air Freight did a great job! My customer needed their order shipped out and delivered over the Christmas holiday. Thanks for getting the job done!
Foampak, Inc.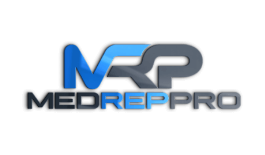 Great Service. I worked with Bryan Bereziuk and have to say he was efficient and the follow up and follow through was amazing. Never once did I worry that this shipment would deliver. He helped us get out of a bind and my customer was very happy. I will be using Airfreight.com more often.
MedRepPro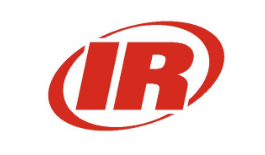 Weekend Delivery. Bryan Bereziuk was responsive, courteous and came through for me on a delivery that needed to happen over a weekend. Great service and execution!
Ingersoll Rand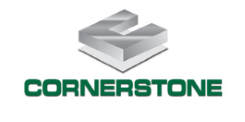 On time and very quick to meet our needs. I was very impressed with the quick response to my request. I requested to have a shipment pick up and scheduled on a very short notice, which was successfully made.
Cornerstone Detention Products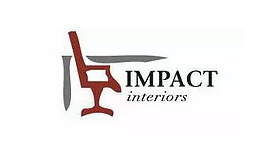 Great Quick Service. Chris Noe was a huge help. He was able to fix a problem within a few hours! Great consistent customer service. Can't wait to use him in the future.
Impact Interiors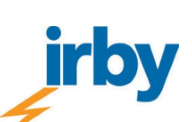 Great job! Bryan did a great job of getting our shipment picked up and delivered as promised! Great job! I will be using your service again! Excellent job!
Irby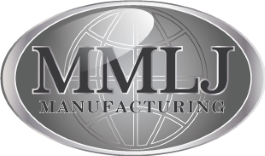 Awesome Service!!! Bryan Bereziuk saved us yesterday with a shipment going to GA. I would recommend Airfreight to anyone I know looking to ship something FAST. We will be using them again.
MMLJ Manufacturing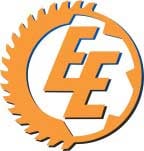 Bryan did a GREAT JOB!!! Thank you, I will use you again!!! I needed a product picked up in one state and delivered to another state. AirFreight/Bryan was on point. Very pleased with the service.
Endurance Equipment LLC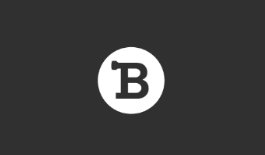 Called in a pinch and they delivered. We were in a bind and needed materials to be picked up from a supplier in CT and delivered to a jobsite in NY. AirFreight had someone en route to make the pick-up by the time we had hung up and our materials were delivered before the end of business. Justin Peroli was very helpful. I would recommend them to a friend.
Bailey Construction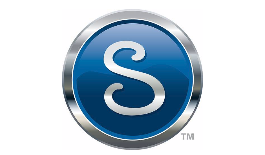 Easy to set up and everyone was easy to deal with! Delivery and pickup on time, it all went smooth and easy.
Reed Swenson, Swagelok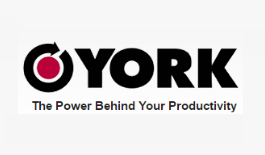 Great Service. I called Air Freight (Hot Shot) on a Wednesday needing a flatbed delivery of 14,500 lbs picked up from Youngsville, NC and delivered ASAP to Bay City, MI. I talked to Steve Janssen about what we needed to have done. He had our freight picked up and delivered in just over 24 hrs from the time of the original call. They exceeded my expectations. I would recommend them to any company needing a freight delivery.
Sean K, York Repair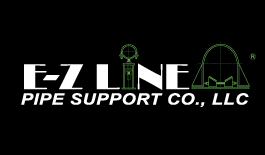 Great experience! Bryan Bereziuk was awesome! Bryan Bereziuk was able to coordinate freight picked up late one evening and get to our customer's job-site at 7:30 am the very next morning. This was so worth every penny spent, thank you so much for the great service. I will definitely use Bryan again for any HOT delivery.
Olivia Garcia, E-Z Line Pipe Support Co.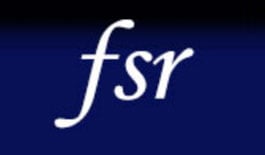 Hot shot delivery from Little Rock, AR to Paris, TX. Frank and his team were unbelievable! So much communication. We knew where the shipment was the entire time. Would definitely recommend!
FSR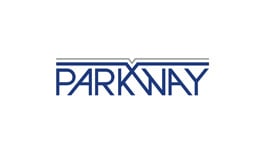 Easy to set up and was right on time for pick up and delivery to our job site.
Parkway Construction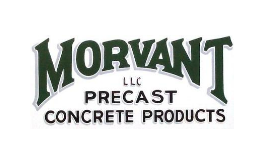 Great service, very reliable, next day shipping! Excellent service, very reliable! Friendly service!
Paige Gillis, Morvant Precast Concrete Products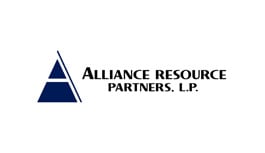 Very prompt with the delivery! AirFreight.com got us our pumps when we needed them! Great job!
Alliance Resource Partners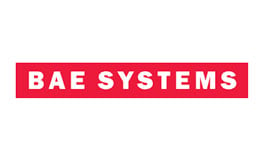 AirFreight.com has provided immediate support every time we have needed them for time sensitive deliveries. Will be using them again for sure.
BAE Systems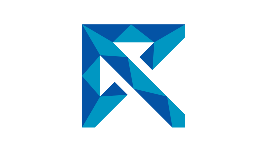 Lots of hustle. Every question we had was answered and any concern was addressed. Bryan really made it happen.
Ripcord Digital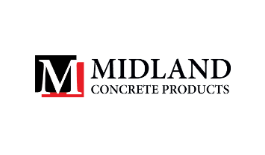 Hesitant at first, but not anymore! Although the service itself is expensive, sometimes you need the quick turnaround. I was hesitant due to the cost, but Bryan with Hot Shots was very helpful, assured me that they had trucks in the area and indicated they could have it sitting at the job-site the next morning. Contractor initially asked me to look into Hot Shots, and I came away totally satisfied. Customer was happy also. Good experience all around.
John Theiele, Midland Concrete Products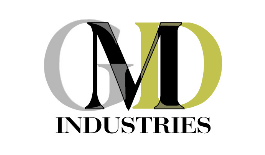 Outstanding service from the very start!!
GMD Industries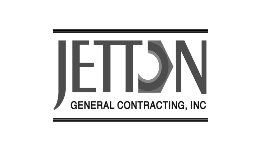 Great first experience! Kevin Carpenter was very professional, prompt in response, and kind. He went out of his way to make sure we were taken care of in such a professional manner. All of our future orders will be placed through Kevin. Thank you so much Kevin for making sure our products arrived on time and with such a short notice!
Caitlin Brewer, Jetton General Contracting, Inc.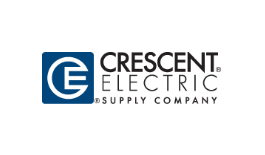 Sent freight across country on a Saturday. Our company had an emergency shipment from PA to CA on a Saturday. Out of the dozen or so freight companies we called, AirFreight was the only one to come through. The product was delivered on time as stated and the price was reasonable. We are currently working towards adding AirFreight to our corporate logistics system for future use.
Brett Plavecsky, Crescent Electric Supply Company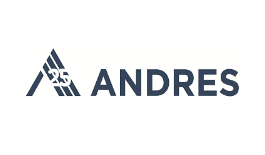 Great work. Air Freight was professional, timely, good service and very easy to get hold of a sales associate if needed. They did exactly what they said they would do. I am very pleased.
Josh Torres, Andres Construction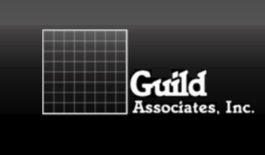 Fast response and on time delivery. I have never used Hot Shot before and once I filled out the online quote request it was only a matter of minutes until my phone was ringing. Once I had all the information to them then it was only about a one hour wait for the driver to pick up my package and get on the road. Delivery was made within the estimated time. No complaints or issues.
Kenneth Adkins, Guild Associates, Inc.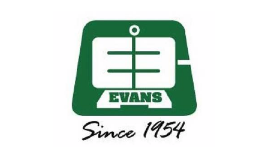 Outstanding Job by Bryan Bereziuk. Bryan went out of his way to make this shipment go smoothly. By far the easiest Hot Shot delivery I have ever had.
Dustin Madewell, Evans Enterprises, Inc.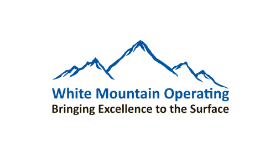 Great fast service!! Good to work with and fast response on loading and the delivery was on time.
Brad White, White Mountain Operating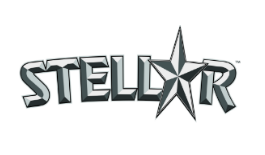 Reliable! They helped us out with an emergency order. We will definitely use their services again.
Pamela E., Stellar Materials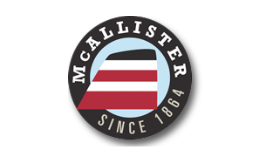 Fast pick up. Item was picked up within an hour of calling. Thanks Bryan Bereziuk for the help.
Ben Foster, McAllister Towing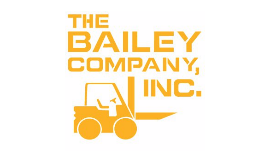 Excellent communication and quality service. Bryan went above the expected. We really appreciate his calls after hours that caught a mistake on the part of the shipper. Thanks so much.
Tabitha Branch, The Bailey Company, Inc.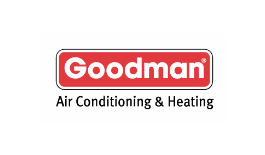 Bryan Bereziuk saved the day! Bryan was very easy to talk to and saved us on an over the weekend shipment from Dallas to Atlanta. Thanks.
Robert Bonnell, Goodman Air Conditioning & Heating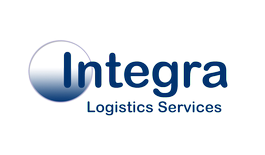 Highly recommended. From the first phone call with Kevin Carpenter to the final delivery with Justin Peroli, this was a seamless delivery. When it comes to needing a hot shot, you need someone who is not only fast and dependable, but who can communicate and be flexible. I will definitely be calling on them again.
Tami Andrews, 10:19 Logistics, LLC | Integra Logistics Services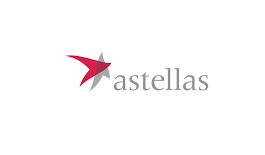 Bryan rocks! I called Bryan at 10:30am and requested a pick up in St Louis at noon and my part was delivered by 8:30pm. By focusing on excellent customer service and providing clear communication Bryan saved my company over $50,000 in lost production time. Thank you Bryan for taking my call!
Melanie Taylor, Astellas Pharma Technologies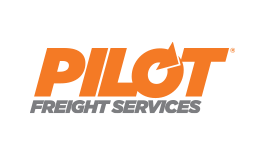 Great service and reliable. Very reliable, on time delivery and fast service. Appreciate all your help with our emergency shipment Justin!
Angela Wu, Pilot Freight Services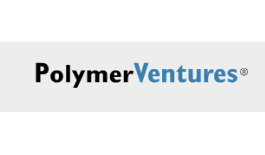 Great experience! Saved the day! We plan to use them for all our expedited shipping needs in the future!
Amy Fabri, Polymer Ventures, Inc.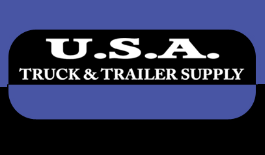 EXCELLENT SERVICE. I shipped an engine from Michigan to Louisiana. Price quoted was the price I paid. Paid for next day delivery, and the freight arrived when it was supposed to. Driver was courteous and waited while we unloaded and inspected. No Damage! I asked for notifications with any delays. I was emailed just about every hour to let me know the driver's whereabouts. I will definitely recommend and use their services again. Thanks so much!
Renee Shelton, U.S.A. Truck & Trailer Supply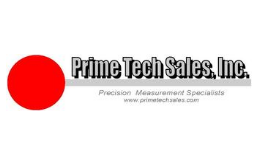 Great service. One call was all it took to set up a must ship situation, the skid got picked up when they said and delivered the following morning.
Mark Schermerhorn, Prime Tech Sales, Inc.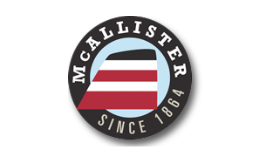 Great job, Bryan did an awesome job! Thanks!Amy Tharp, Luckett Pump & Well Service, Inc.
Ben Foster, McAllister Towing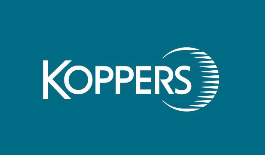 Exceptional Experience. I have been in the trucking industry for over 30 years and I can honestly say this is the first time I have had exceptional experience from a Hot Shot Trucking company. Not only did they pick up within 60 minutes of my call, they kept me updated throughout the entire move and made the delivery 1 hour earlier than quoted. This is a great company that I would recommend to all of my clients!! Job well done!!!!!
Kimberly Nelson, Koppers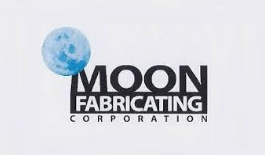 Overnight Freight. Excellent service by Justin, couldn't have gone any smoother.
Todd Veach, Moon Fabricating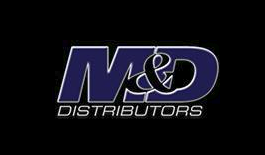 Easy to use service and they did a great job. Easy to use internet and quick to respond to any and all questions. Receiving company also had good things to say.
Ronnie Rihn, M&D Distributors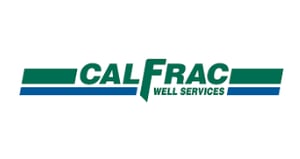 Great, fast service and willing to adapt to the customer needs! I was in need of a hot shot truck in the Houston area and the materials needed to be picked up within an hour and half of my call. Chris Noe handled all my needs the best he could and did it in a friendly, professional manner. Even after the materials were en route I had to change the delivery address and that wasn't a problem at all. I feel that the rate was more than fair and I would use them again with no hesitations. Highly recommend.
Andrew Vigil, Calfrac Well Services
Awesome! Bryan did a great job in helping us with an expedited shipment that was an emergency, thanks!
Johnny Simone, Matthews International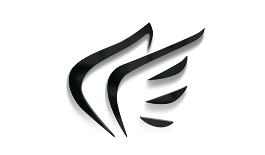 Excellent and fast service! Bryan was amazing in helping us get our goods transported. I was able to contact him 24/7 and he got us a truck in a timely manner and our goods were picked up and delivered safely. We will definitely be using their services again!
Lanny Smith, Active Faith Sports
Easy and fast! Easy to order and correct price.
Rick Reyzlik, Martin Marietta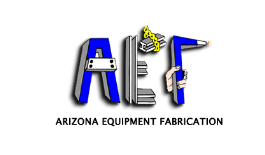 Honesty pays. I would give Bryan an excellent rating. He was honest and told me exactly how things would happen. My two bosses were there when the items showed up and explained how that happened without any problems. I will use Bryan on other projects we have in the future. Thanks again.
Phil Gallegos, Arizona Equipment Fabrication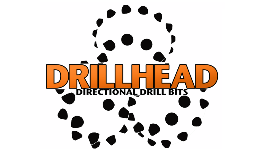 Great service, everything went as planned.
Chad Kirstein, Drillhead, Inc.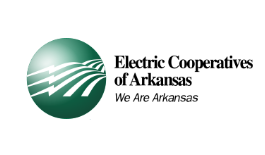 Great job! Bryan got right on our shipping problem and had a truck available promptly and provided excellent continued communication to make sure our needs were met.
Genna Hargis, Electric Cooperatives of Arkansas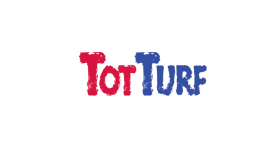 Quick Shipment. It was late and I needed a shipment from Houston to West Texas overnight, and we had it at 8:00 am the next morning! Thanks so much Chris.
Lisha Butler, Tot Turf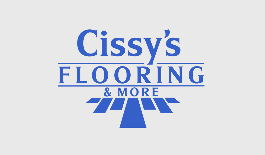 The unbelievably quick turnaround for both pickup and off-hours delivery made all the difference in the world. My experience with AirFreight was absolutely perfect with respect to both timing and price. I will use AirFreight again in the future for sure!
Britton McConathy, Cissy's Flooring and More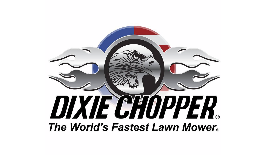 Got me out of a pinch! We had an extremely time sensitive delivery for a NASCAR event activation. They sprang to action and had it delivered flawlessly. They REALLY got me out of a pinch. I would highly recommend Hot Shot Trucking for your time sensitive delivery needs, as they understand how critical urgency is.
Jason Sentell, Dixie Chopper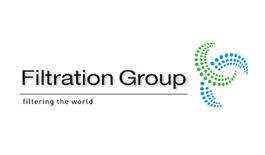 Kevin was amazing to work with and setting up the hot shots could not have been easier. Kevin kept us abreast of the movement of both of the loads as they progressed. I can't imagine using any other hot shot service now that I have discovered Kevin. Kevin went above and beyond and far exceeded any other company I have ever worked with.
Kim Boggs, Filtration Group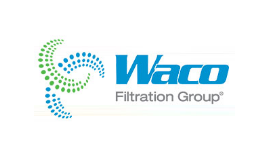 Outstanding Service. My company was in need of an urgent delivery to a major petro-chemical customer that was in danger of shutting down their deep well. Our manufacturer was able to get the product made but had their own hot shot service. I told them I would prefer they call Kevin Carpenter at AirFreight.com to get this shipment delivered. Turns out that was the right decision as their hot shot service would not answer the phone calls. Kevin was on top of every single move this shipment made from pick up to final destination in the Houston area. Kevin's attention to detail and "johnny on the spot" responses have earned AirFreight.com not only my business for hot shots but also that of my manufacturer, who by the way were equally impressed with how efficient Kevin is.
Dianne Deason, Waco Filtration Group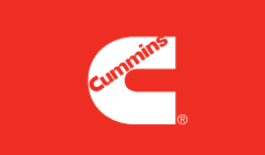 Great Experience. Bryan Bereziuk was great to work with. He found a solution to my problem and followed through until the end.
Adam Zimmerman, Cummins Power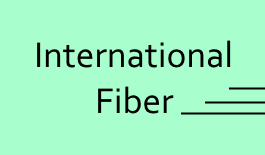 Awesome pickup and delivery ahead of schedule
Bill Cooke, International Fiber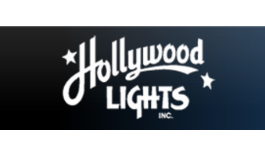 Great service on a somewhat tricky order! Bryan Bereziuk was very responsive and flexible on our order, which had shifting pick-up times/locations, and was able to still make the delivery in a timely fashion.
Jeremy Lillie, Hollywood Lights Inc.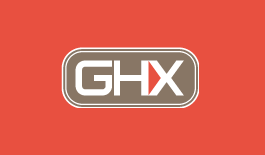 Great service and timely delivery without the hassles. Needed 200 feet of 4" hose picked up from my vendor at 11am, and had the material delivered by 4pm the same day. Great service at a reasonable price.
John Johnson, GHX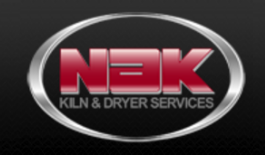 HotShotTrucking.com is awesome! Bryan at HotShotTrucking.com was responsive, the best priced and accommodated what I needed for a hotshot. I will definitely use him again.
Sheri Richards, Nak Kiln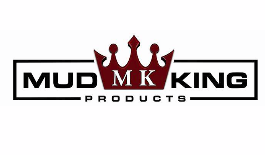 Great Experience. Bryan was quick and responsive with an issue we needed handled immediately. We appreciate the support.
Lynette Stinson, Mud King Products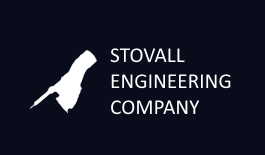 Thanks for the speedy service. This service was great for me simply because it helped my company's customer save their customer from a shutdown. At the very last minute I was able to find you guys after being on the net, it was a super quick set up and the driver was here on point. Great hot shot service that why I've moved you guys to the top of my list, thanks once again!!!
Corey Smith, Stovall Engineering Company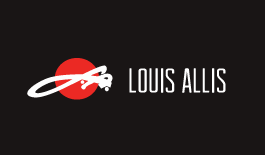 Bryan was a pleasure to work with.
T Crawford, Louis Allis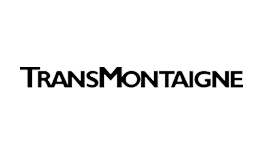 Well done, shipment was easy to setup, good communications, everything was on time.
Don Craig, TransMontaigne
Senior Technician
Kevin has always been readily available to assist me and will go out of his way to accommodate our needed actions. Higuchi appreciates his great customer service skills and quick actions. I couldn't have found someone better to work with! Thank you!!
Gloria Serna, Higuchi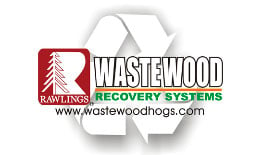 We had an urgent delivery that had to be in Canada and only had 48 hrs to make sure it got there in one piece! Not only did Bryan give the best rate but helped make this a smooth, quick delivery that was done the same day as pickup! Considering this was our first time using Bryan and his company, I was nervous but he made it worry free for me by keeping me updated! I highly suggest using his services and will continue to use him in the future!! Thanks again Bryan!
Wastewood Recovery Systems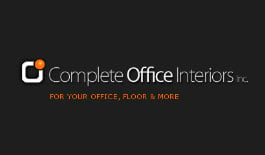 We had an urgent delivery that had to be in Canada and only had 48 hrs to make sure it got there in one piece! Not only did Bryan give the best rate but helped make this a smooth, quick delivery that was done the same day as pickup! Considering this was our first time using Bryan and his company, I was nervous but he made it worry free for me by keeping me updated! I highly suggest using his services and will continue to use him in the future!! Thanks again Bryan!
Complete Office Interiors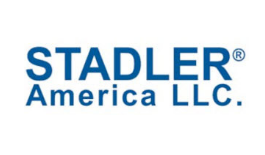 Once again Bryan made the seemingly impossible possible and had our goods delivered on time against all odds! You need it there, Bryan gets it there, you can bet on it!
Gerald Abele, STADLER America LLC
Fast & simple. The whole process was quick and simple, I would use them again.
Leisa Albin, R. M. Murdock Co Inc
I've used hotshottrucking.com a few times and every single time the service was remarkable.
Katelyn Williams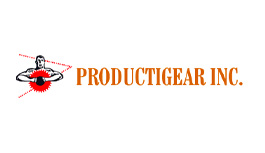 Hot Shot Trucking lives up to its name. We had an emergency shipment that was picked up in Chicago and needed to be in Superior, Wisconsin the same day. Hot Shot came to the rescue.
Dorothy Stevens, Productigear Inc.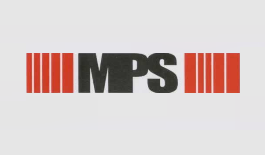 Excellent performance. Bryan Bereziuk set up a dedicated delivery for us. His response to our request for a special delivery was prompt and the truck arrived even earlier than we had scheduled. Service was excellent. Will definitely contact Bryan again for our next Hot Shot delivery.
Doug McGrady, Mechanical Pipe & Supply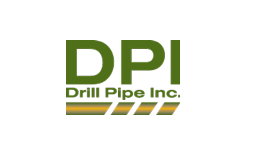 I called the 1-800 number in a panic because another carrier had really screwed up on a load I needed to Midland, TX in a hurry. It was now 2 days late and Justin recovered it and was wonderful. He had a truck ready to pick up the load immediately and delivery time was outstanding. He was very friendly and professional. He kept in touch with me and let me know exactly when it delivered and who signed for it. It was the best experience and made a really bad situation better. I am very pleased with the service and will definitely be contacting him again in the future.
Dawn McCarty, Drill Pipe Inc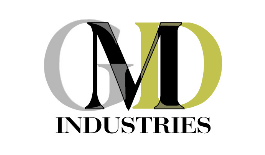 Dealing with Hot Shot Trucking was a success from the first quotation to the final delivery. Professionally done, schedules were kept as stated. So definitely we will continue using their services and recommend them to our customers.
Maria Rodriguez, GMD Industries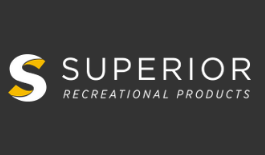 Easy to find, easy to use - great service. I was in a hard spot and needed professional help right away. One call to Hot Shot got the ball rolling and our material was picked up and delivered to us as promised. No headache, performance as promised. That's good service.
Stuart Brogden, Superior Recreational Products
Purchasing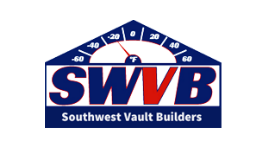 Bryan was who I spoke to, and he offered excellent service and quickly. The system was simple to use, and the rep Bryan took care of me fast, and even followed up to make sure everything went smoothly. would recommend them definitely
Michael Dalton, Southwest Vault Builders
Logistics Manager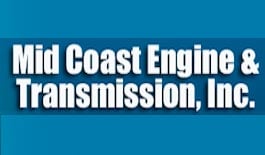 Great Service and on time. Bryan Bereziuk really came through for us. The order showed up here a few hours earlier than expected. Thanks Billy Pearson, Mid Coast Engine.
Billy Pearson, Mid Coast Engine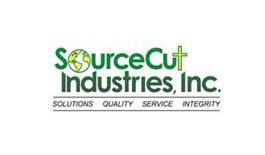 Bryan Bereziuk did an excellent job! Found his name and number on line. Called the number, he answered immediately. I told him what I needed and within 5 minutes he found a truck in the area. Within one hour the freight was on the truck and moving. This was all in the middle of the night. He posted text messages to my phone so at any time or when I woke up I knew exactly where the freight was. The driver was waiting at the dock when my customer arrived. Awesome!
Randy Geurts, SourceCut Industries, Inc.
Senior Account Manager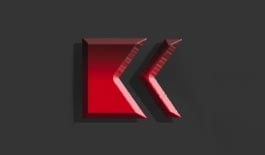 One Day Heavy Shipping. We received professional, quick service. Bryan was informative and helpful.
Deb Hoerchler, Kilian Corporation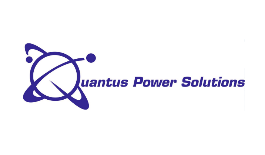 Bryan did a great job. This was the first time I used Hot Shot Trucking and had a great experience. My shipment was picked up in a timely manner and delivered on time. Bryan kept me up to date on everything that was happening throughout the whole process. i would highly recommend Hot shot Trucking to anyone needing fast and friendly service.
Derrick Hale, Quantus Power Solutions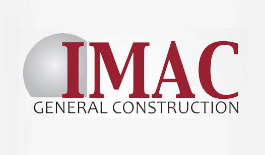 Didn't make me feel like an idiot. I had a load that needed to be moved asap of material that I'm not familiar with from Houston TX to Orla TX. All we really had was a longitude & latitude for delivery address. Steve, who answered the phone, asked all the right questions to find the appropriate truck and gave me cheaper options and THE best price. The driver was there to pick up when promised. We found out that he couldn't deliver to the site - they would be gone the night he was to arrive. Hot Shot Trucking had the driver sleep over and the driver delivered 1st thing in the morning and kept THE PRICE THE SAME.
Mandy Nelson, IMAC, Inc.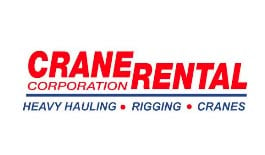 Hot Shot shipment - Excellent service! I was contacted almost immediately after submitting a request for quote on pickup. After getting everything setup the service was very reasonable and super fast scheduling, pickup and delivery. Product was delivered in a very timely manner and very pleased with the service!
John Daddysman, Crane Rental Corporation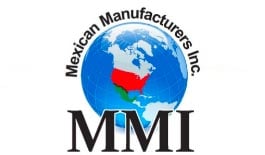 Decent service met expectations. The service met our expectations for making the delivery to the customer on time and a Saturday pickup was very good. We will keep you on file for the next time.
John Martino, President, Mexican Manufacturers Inc.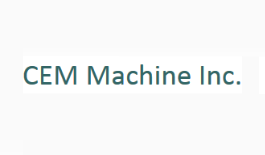 Amazing service-highly recommend!!! We have used Hot Shot Trucking for the last couple of years and every single time they have made their pick ups and deliveries ahead of schedule. They have amazing 24/7 customer service. I never have to wait long for a quote or to get a response to a question that may arise. I would highly recommend to any traffic coordinator that is in a predicament to get product to a customer ASAP, to use this company. You will not be disappointed.
Amanda Powell, CEM Machine, Inc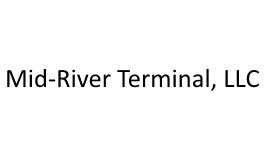 INCREDIBLE SERVICE. We had an emergency and needed a shipment delivered in less than 24 hrs, Hot Shot Trucking made sure it happened. I spoke with Chris, this guy is awesome, he made the transaction flow very smoothly. After our shipment arrived at destination we needed Hot Shot's help once again and with out a question Chris jumped right back in there and made it happen. I will recommend this company every single chance I get!!!
Cynthia Quick, Mid-River Terminal, LLC
Maintenance Planner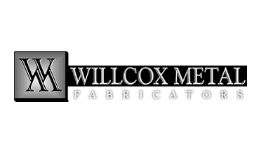 Machine Hot Shot. I worked with Kevin Carpenter. I gave him a tough job to get done and he got it done.
Peter Willcox, Willcox Metal Fabricators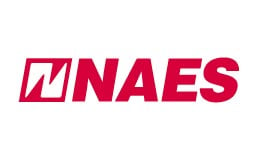 OVERNIGHT SHIPMENT. Bryan is the bomb!!!!!
Terri Holloway, NAES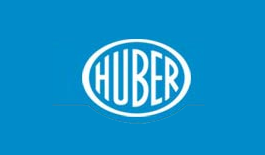 Bryan Bereziuk helped me when I was in critical need to get something to our manufacturing facility. He was courteous, fast and informative. I would definitely call Bryan again for help.
Leah Kaminski, J.M. Huber Corporation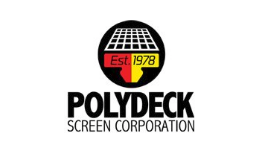 Very good. This was my first time using a hot shot service, they were friendly on the phone, prompt in emailing the forms needed to set up the service and prompt to pick up the product after scheduling. I would use them again.
Kent Ropp, Polydeck Screen Corporation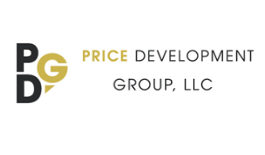 Fast and Efficient. Needed an item shipped ASAP to Houston from Dallas. They picked it up within 30 minutes and it was delivered within the time frame needed. I even received a confirmation email noting who signed for it and at what time. I will definitely use Hot Shot Trucking again!
Kristie Womack, Price Development Group, LLC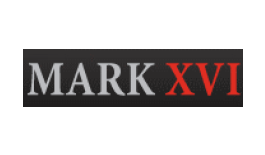 Best in the business. Steve and Hot Shot Trucking are the best in the business, very personable and hard working.
Chris Hursey, Mark XVI Transportation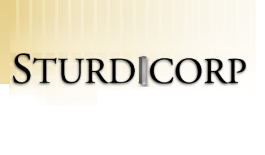 Worked with Bryan at Air Freight, Bryan was awesome to work with.
Denise Fields, Sturdicorp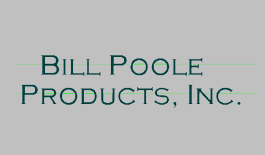 Great job. Brian was a great help getting my material to the customer.
Robert Durand, Bill Poole Products, Inc.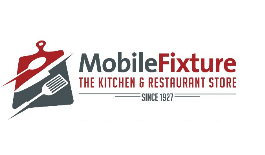 QUALITY AND QUICK. They were wonderful - with a short notice over the Thanksgiving Holiday, they picked up and wrapped our merchandise to be delivered the next day. We even changed the delivery location twice because the project site was not ready and that was okay. I would use them again in a heartbeat!
Tammy Hamrick, Mobile Fixture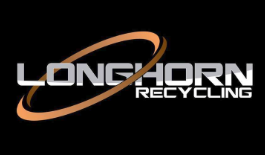 Great service, no hassles! Hot Shot did exactly what they said they would with no hassles and prompt delivery.
Jennifer Jackson, Longhorn Recycling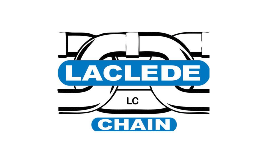 FANTASTIC! They were able to take a disaster caused by a different carrier and turn it into a win-win for both our customer and the consignee's end user. They were Fast, Dependable and Reasonably priced! We WILL use them again!
Andi Grupa, Laclede Chain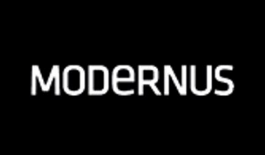 Saved my project for an important client - at the last minute. Bryan Bereziuk, Strategic Sourcing, was extremely helpful and professional. Getting my last minute call, he reassured me that the right driver would be found. It was a last minute issue but Bryan assured me that whatever the requirements were, they would be met. The cargo was kept on the truck over the weekend - it was extrememly fragile, 10 foot long panels of pure glass. Everything turned out fantastic and the project manager and sales manager were very happy. Thank you Bryan Bereziuk!!
Angela Lewis, Modernus
Office Manager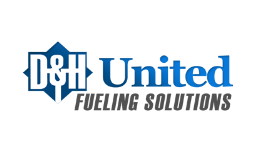 5 Star Rating. We were in a bind and needed a cross country delivery. Hot Shot Trucking far exceeded our expectations. We looked like heroes to our customer. Thank you Hot Shot Trucking.
Mike Key, D&H United Fueling Solutions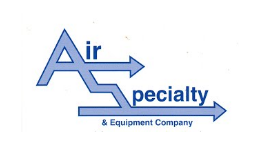 Great job!! Bryan took care of me in a fast and efficient manner. My shipment arrived on time and on the day requested.
Eric, Air Specialty & Equipment Company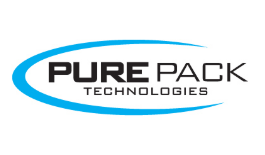 Exceptional Service! I worked with Bryan Bereziuk on a very time critical shipment going from Arizona to Ohio. He was able to quickly secure a driver and also kept me updated during transit. We will definitely work with Bryan again if we have an urgent shipment.
Kim, Pure Pack Technologies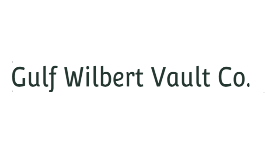 Excellent Customer Service. This shipper did an excellent job finding me a carrier for a very custom load. They were on time for pick up and delivery. My load had to reschedule due to a delay on my end, and they shifted it for me with no problem. This is my second time using them, and would definitely recommend this company.
Jeff McNider, Gulf Wilbert Vault Company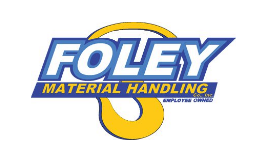 Excellent Service. Received a call at 5pm, our customer is 470 miles away and needed a part we had in stock. It was picked up at 7pm and delivered at 4am. Can't ask for much more than that.
Rick Foley, Foley Material Handling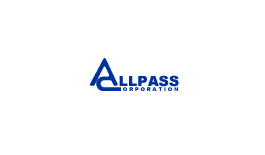 Great Customer Service from Bryan Bereziuk. My job is easier because I have people like Bryan Bereziuk working with me. There were numerous times this year that we had stressful production issues and every time I called Bryan Bereziuk for a solution. Looking forward to working with HotshotTrucking.com in 2016!
Erika Haase, Allpass Corporation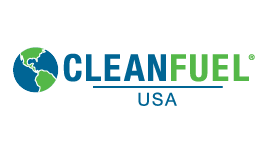 Awesome Performance! We had an extremely critical delivery that needed to be intercepted and expedited to our customer. Bryan at Airfreight was very professional, helpful and thorough throughout the entire process. The freight was successfully intercepted and delivered on time as promised. They really saved the day and satisfied our customer. We will be using them again.
Scott Peffer, CleanFuel USA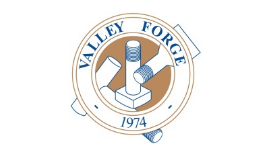 Superb Service! I received a quote as soon as I called without having to wait for a call back. The paperwork process was simple and the customer service excellent. The driver arrived perfectly just a little early for pickup and right on time for delivery. The rate was very reasonable also.
Dusty Knox, Valley Forge & Bolt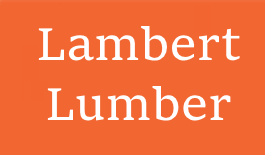 Exactly what I paid for. We had 5 hours to get material picked up from 2 different manufacturers each 4 hours away from the job site and deliver it. Steve Janssen took my order, one truck went to one manufacturer another truck to the other. Both arrived ahead of schedule slightly and met our deadline. We gave them less than 1 hour notice to get this accomplished because we received an emergency order from our customer. Long story short, Steve and both drivers performed exceptionally well and I would recommend them to anyone with a time constraint on something they need shipped.
Matt Lambert, Lambert Lumber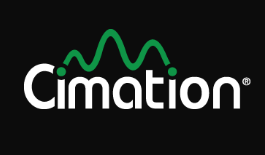 I've used Air Freight a few times and every time I've received excellent service. Thank you, Kevin Carpenter, for making the experience hassle free.
Betty Chighizola, Cimation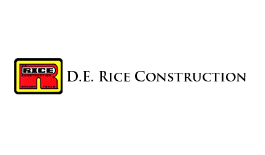 Excellent service. Within 2 hours the engine was picked up and on the way to me. Delivery from Indiana to Texas in 19 hours, you sure got us out of a bind.
Stan Setliff, D.E. Rice Construction
Equipment Manager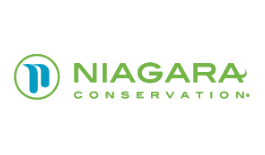 I have to thank you and your team for being able to get this done so quickly and without any issues. Bryan was great. He was so helpful and was able to answer all of my questions in a timely manner. As I told Bryan, there may be a few more time I may need AirFreight.com's services. I'll be in touch!
Vicki Van Thuy Nguyen, Niagara Conservation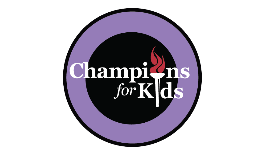 Fast, efficient and friendly. My organization needed to have some products delivered four states over. Due to some circumstances out of our control, printing of the products was delayed and missed the cut off time for overnight shipping. I submitted a request through HotShotTrucking.com a little before noon and was contacted by a customer service agent within 30 minutes. I was given a quote and time frame at that time. After minimal paperwork, a pickup and delivery had been coordinated. They were flexible enough to adjust to an earlier pickup time (4 hour difference). I would wholeheartedly recommend their services to anyone - not only did they have great customer service, but the product was delivered earlier than if it had been shipped overnight and the costs were more than reasonable.
Danica Stout, Champions for Kids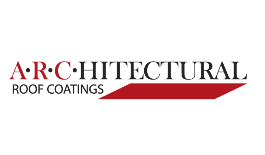 Professional, Courteous, and gets the job done. We needed an immediate pick up at 4 pm for delivery next morning. Called 10 companies with no luck. When we got Eric on the line, he got right on it, made all the arrangements and the freight was waiting at the destination when my contractor arrived at the job next morning. Really saved my bacon!
Emily Mendel, ARC Roof Coating
Rush Shipment. I contacted Hot Shot Trucking to transport an important part from Long Beach to Seattle. A ship was being held in port waiting for this shipment. I was told 23 hours but the Hot Shot team arrived in 21 hours. Great Job Team Hot Shot.
Bill, Wrist Ship Supply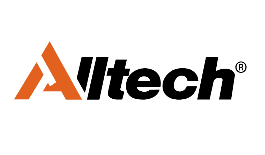 The customer service we received from Steve is commendable to say the least. His communication skills and ability to provide answers were very much appreciated. We look forward to using your services in the future.
Kevin Welsh, Alltech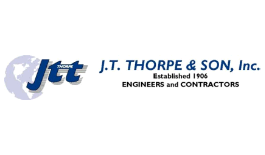 Responsive, Thorough, and Dependable. I was very satisfied with the service. Even when the driver was thought to be lost Kevin Carpenter was on top of the situation and made the necessary corrections. Within 2 hours of my phone call, my freight was picked up, loaded, and on the road.
Jim Lillis, J.T. Thorpe & Son, Inc.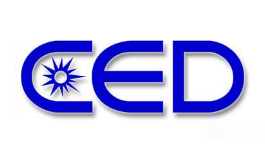 My vendor did not ship when they were supposed to, meanwhile my customer had a plant shut down and had to have the material. I "googled" hot shot trucking and found your company online. I then spoke with Steve and he was great! He shipped the freight to my customer and got me out of trouble. He did everything that he said he would do, excellent customer service. I have kept your phone number and email and will use you again when I run into a problem.
Sharon Butler, CED Construction Group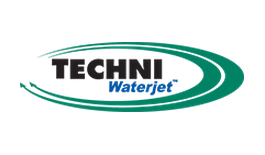 Fantastic experience. Brilliant. "You have never a second chance to create a positive first impression." Hot Shot Trucking nailed it. I found myself suddenly, late afternoon, in a dilemma, which would have kept me up at night. Chris Noe rescued my day by being quick and highly service orientated. Chris delivered 100% to the expectations I had. Thanks again.
Dennis Schmidt, TECHNI Waterjet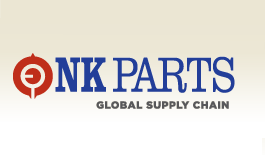 Thanks for your help! This is why I count on you for expedited shipments.
Malcolm Morriss, NK Parts
Assistant Manager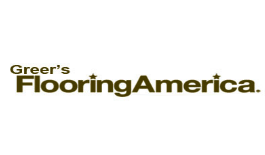 Awesome! I can not say how appreciative I was for a job well done. Bryan was wonderful to work with and was extremely attentive with following through to make sure our product was able to make a deadline that could not be broken. Thanks again, Bryan was a real jewel to work with!!
Amanda, Greer's Flooring America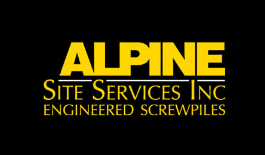 Pleasant Experience. Chris Noe was the person who was handling my shipment. He was very professional and helpful throughout the entire process. He responded quickly to my response for help and was very quick with answering my questions and concerns to be able to make this shipment happen. I will definitely be using them again on my next shipment.
Preston Reitz, Alpine Site Services Inc.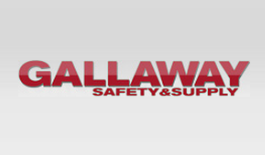 Easiest freight I have ever arranged. Kevin Carpenter was great to deal with. Updated progress of the shipment as it was moving from IL to PA. Great to deal with and will definitely use in the future for "same day" deliveries.
Kimberly Lucas, Gallaway Safety & Supply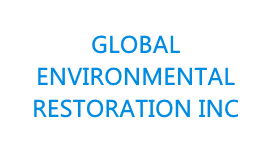 I was very pleased with the service received on this shipment. Last week, I had my customer call and told us that the scheduled LTL for delivery this week was no longer acceptable. They had a rush order and needed the shipment overnight in order to make their rush order. The product was picked up by the Hot Shot truck at 5:00 pm EST on thursday and delivered before 4:00 pm CST on Friday. This enabled us to deliver the rush order and it was successfully delivered to the project location on Saturday in time for the application using our product. I am very happy with the service and will use it again on the next rush order.
Alan Bud Campbell, Global Environmental Restoration, Inc
President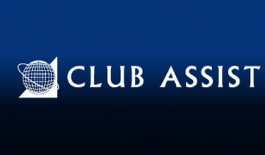 Batteries to Bend, OR. Thank you for the excellent service you provided our company. When we needed to get batteries from Portland to Bend, OR same day- you made it happen. Very trouble free, and accurate. Special thank you to Eric, who set it all up and followed through to the end.
Michael Garrison, Club Assist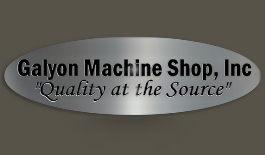 Rock and a hard place. We had come into a tough situation and Kevin Carpenter made it happen for us. I can not stress how great of a help he was to me and my company. I will be using Hot Shot Trucking in the future when we're in a tough situation again and will recommend this company to anyone needing super fast service. These guys are on point for sure!
Charlie Brown II, Galyon Machine Shop, Inc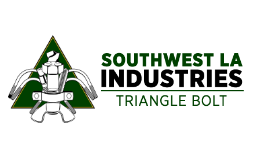 Mission Accomplished! Eric Ball of airfreight.com organized and performed our freight move flawlessly. I've been in the business since 1996 and this move was one of the most simplistic and affordable.
Eddie Hebert, Southwest LA Industries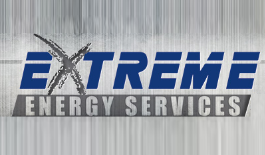 Kevin Carpenter understood my dilemma and was a great help in getting my shipment to its destination. Service was great.
Gene Dartez, Extreme Energy Services
Inventory Control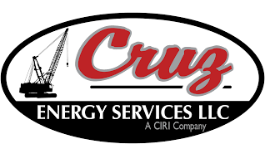 Great Service. Bryan did a great job helping me expedite a load cross country with no notice. Surprisingly, when I requested help moving a shipment immediately, late at night, and over 1600 miles, he took care of my shipment while communicating the whole way through. I look forward to working with Bryan again in the future.
Kodi Long, Cruz Energy Services, LLC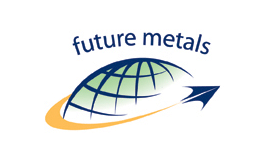 Friday panic! I had some freight that needed to be delivered on Friday afternoon before a 3-day weekend. I called Justin Peroli and although I was in panic mode he was calm and helpful. He was able to get a truck here within the hour and get the freight to my customer within 2 hours, and saved the account. I would highly recommend this company for shipping, and I plan on using them whenever I can.
Linda Hirst, Future Metals LLC
There were no results for that filter. Please try again!