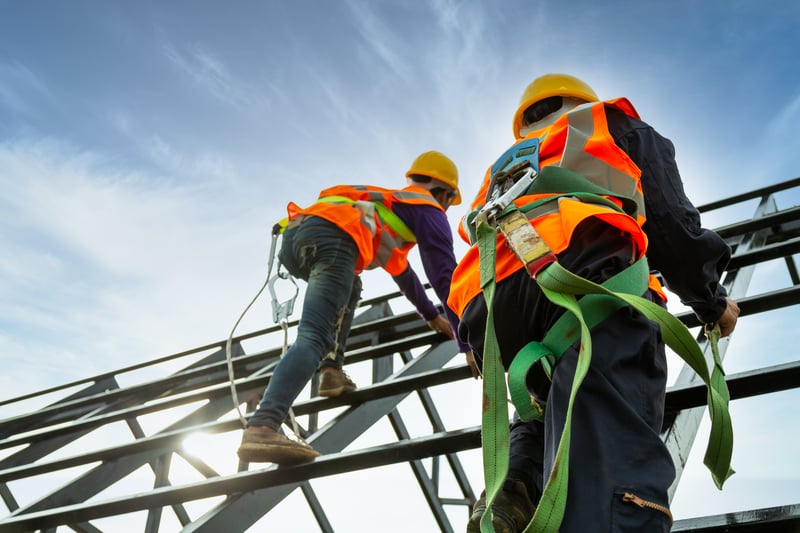 The construction industry is one of the largest business sectors in the US.
It employs more than seven million workers and contributes $1.4 trillion worth of new construction to the economy every year.
1
Year
A single, unplanned shutdown can release a year's worth of emissions into the atmosphere
1
%
The equivalent of 3.65 days offline, is a $5 million dollar impact to offshore operations
$
220
k
Average cost of a powerplant shutdown per hour
$
49
M
Average annual impact to offshore oil and gas organizations for unplanned downtime
The State of The Business
Estimates indicate that by 2050, commercial building floor-space will reach 124.3 billion square feet, or an increase of 33 percent from 2020. Over the next thirty years, there will be an enormous need to repair or replace over half of US building stock due to population growth and migration, along with the continuing need for more housing. Aging infrastructure is also driving this increase in construction activity, with 42 percent of US bridges at least 50 years old. Federal infrastructure funding for repairs and upgrades to the electrical grid, roads and highways, and renovations for US airports will ensure that the construction sector is fully engaged and busy for decades to come. New construction of office towers, schools and research centers, commercial spaces, and new housing will also contribute to this massive wave of building. However, this construction does not come without significant costs.
Skyrocketing Money Costs
The costs of this new construction have increased astronomically, mostly in response to supply chain issues and high demand. For example, according to the National Association of Home Builders, lumber prices have gone up 101% annually, adding more than $18,600 to the price of a single-family home. Framing lumber added another $30,000 to single-family homes and over $10,00 to multi-family dwellings. Concrete and cement products have already increased three percent, with forecasts estimating another 7.7 percent increase annually. Steel prices have also increased by 88 percent, copper by 61 percent, and aluminum is up 33 percent as well.
The cost to transport these raw materials has followed suit, with the price of diesel fuel soaring by 444 percent from May 2020 to May 2022. So not only are the materials themselves more expensive, but the cost of getting them to the job site has also increased, with most of these increases being passed on to clients and consumers.
Skyrocketing Time Costs
Without the timely supply of parts and materiel, construction backlogs and delays also continue to grow. Sixty-five percent of contractors in the construction industry are experiencing bigger backlogs than they had a year ago, with three-quarters of them expecting the situation to remain constant or worsen. Lead times for roofing insulation and other roofing materials are among the longest in the entire construction industry. Roofing membranes have a 35-to-45-week lead time, which is an 800 percent increase over the previous two years. Roofing insulation sits at 40-to-50 weeks of lead time, or a 667 percent increase over the previous two years. Key housing materials like drywall and metal studs have a lead time of 14 to 16 weeks, or an increase of 600 percent over the last two years.

With delays like this, it is no wonder that homebuilding and other construction is significantly resource constrained. Since many construction materials are not readily available, this has led to stockpiling and bulk purchasing behavior by builders to ensure stock on hand and to protect project timelines. Some contractors find themselves forced to consider material substitutions in order to maintain project budgets and schedules. While it may be hard to justify the cost of additional inventory, recent experience has shown that there are increased costs to construction contractors if there is a delay in obtaining necessary materials. However, inventory stockpiling creates additional pressure on the supply chain and also presents its own problems of storage, transport, and theft prevention
A Movement Mitigation Strategy
Since supply chain disruptions have a direct impact on construction costs, contractors are finding it more difficult to stay within budget. Concurrently, maintaining a project schedule is more difficult due to building material lead-times. As a result, builders are now trying to obtain more supplies locally when possible, ordering long-lead time items early, or make material substitutions when those items are not available. But one strategy that is paying dividends in the construction industry is partnering with the right third-party logistics (3PL) provider to help quickly move those materials and equipment to critical job sites. Working with the right 3PL - one who knows and understand the construction industry - can help you overcome those time and material delays through the use of many air and ground options. Your 3PL partner for the construction industry is absolutely HotShotTrucking.com.
How HotShotTrucking.com can help
There are three key benefits of hot shot truck loads: speed, exclusivity, and cost.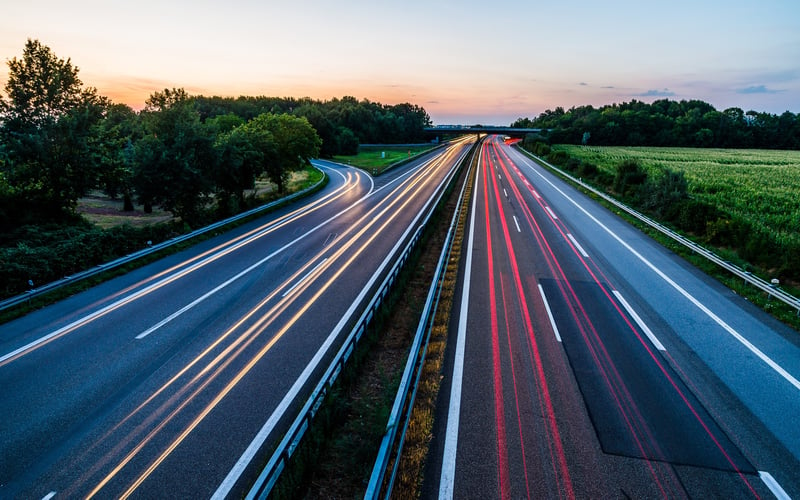 Speed
Hot shot truckers specialize in time-sensitive loads. They are often used in situations where failure to deliver a time-sensitive item within a specific window will cause significant - and costly, construction delays.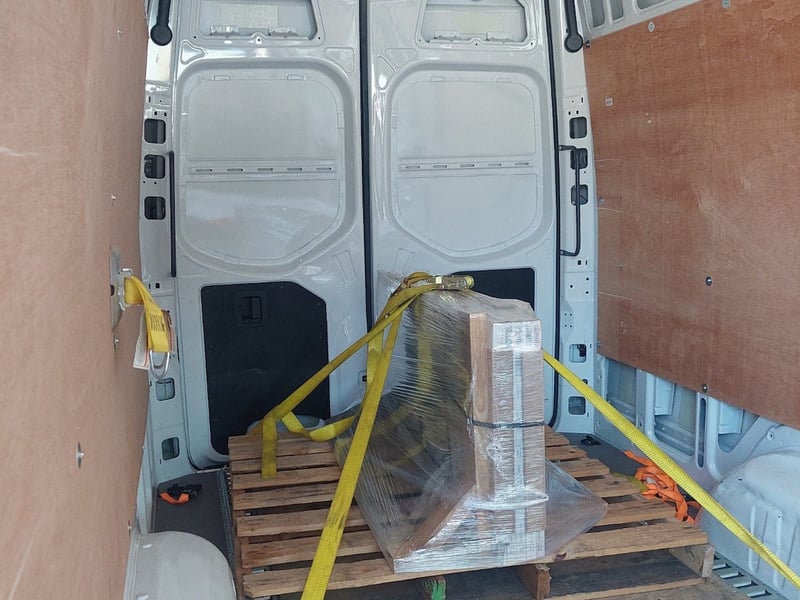 Exclusivity
The urgency of true hot shot trucking limits it to a single customer. Your shipment won't have to wait for other freight to be picked up. Since space on larger trucks is often filled with multiple shipments, this again is where hot shot trucking often makes sense. Your dedicated HotShotTrucking.com expeditor will work with you to determine whether this option makes sense for your freight.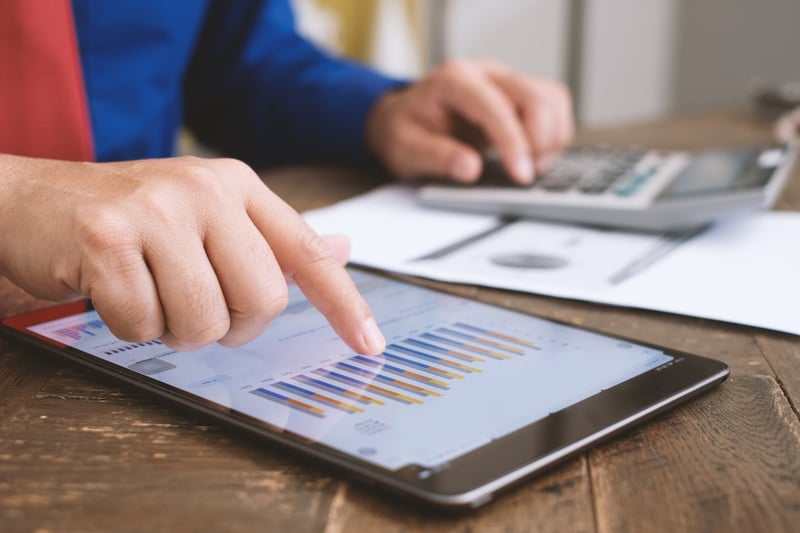 Cost
One of the biggest advantages of using hot shot trucking services is cost. Space in any truck is extremely valuable. Since full-sized trucks are more expensive to run, they will charge more for overhead. Smaller hot shot trucks generally cost less because they have lower operating expenses. Hot shot truckers can also take much smaller loads. If you have a very small shipment, a larger vehicle does not make economic sense. If it's small enough to ship in a Sprinter van or box truck, hot shot trucking can be an extremely cost-effective approach.
Helping you stay on schedule
By having the right plans, parts, people, and logistics partner like HotShotTrucking.com, you can effectively mitigate unscheduled disruptions, material shortages, and equipment failures. Here's how we do it.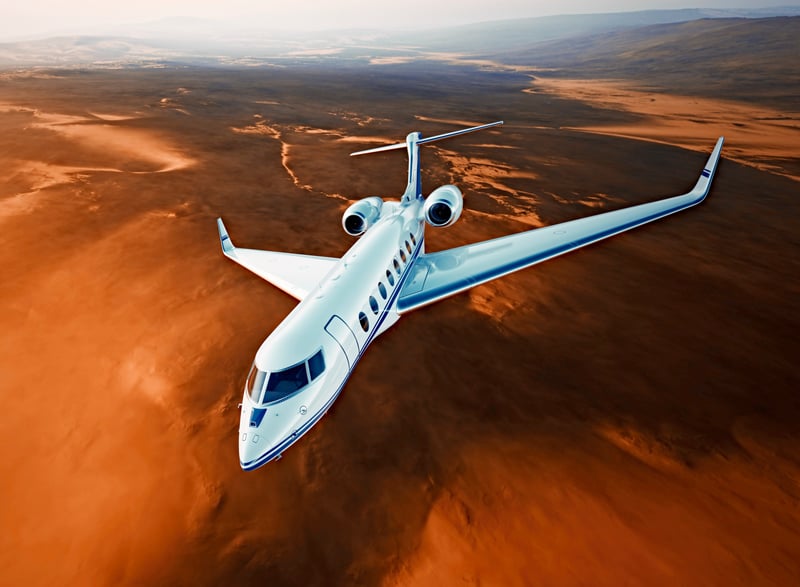 Air Charter
Private flights on a HotShotTrucking.com air charter provide the exclusivity and speed you need to hit those critical construction deadlines. Air charters offer complete shipment flexibility from departure time to final destination. Air charters are one of the fastest shipping options available and include in-flight tracking, so you'll always know the status of your shipment. We have access to some of the largest cargo aircraft in North America – including helicopters, so if it fits, it flies.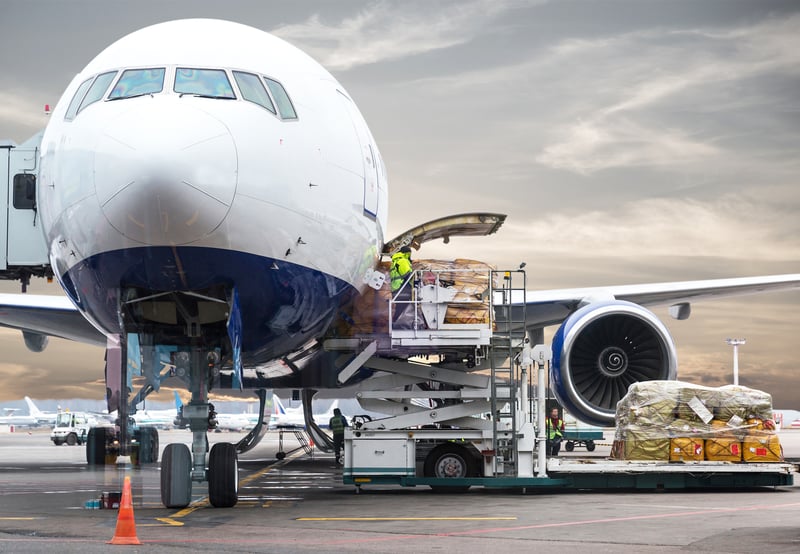 Scheduled Flights
This involves reserving space on a scheduled flight that carries cargo for multiple customers or booking it on the next flight out. For long-term shipping plans, scheduling same-day air services ensures regular access to critical freight capacity from any starting point. Scheduled flights are economical, predictable, and use both commercial passenger and freighter aircraft from major airlines at most airports across the country. If your shipping timeline is too compressed or unpredictable to wait for scheduled or next flight out air service, you still have options.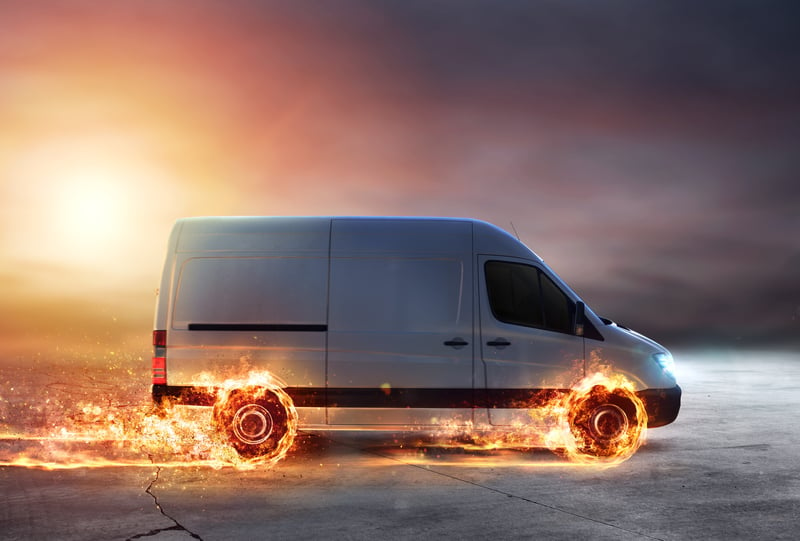 Ground Expedite
Ground expedite service from HotShotTrucking.com includes everything from Sprinter vans, small and large straight trucks, up to 53-foot tractor trailer delivery teams or other specialized equipment. We'll pick up your shipment, deliver it to the airport, then receive it at the other end.
Enjoy Concierge Level Service
With HotShotTrucking.com, you can always expect the same premiere service from start to finish.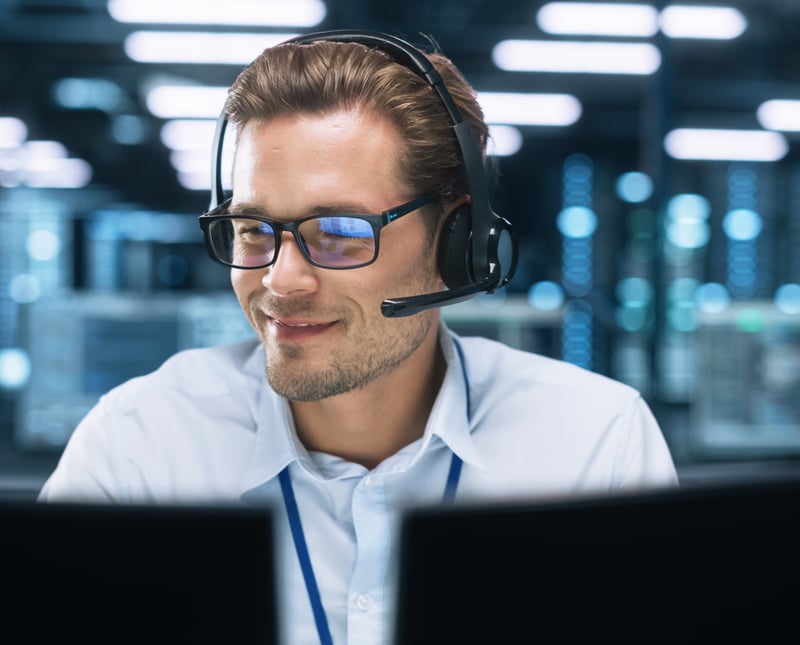 Always Free Freight Quotes
HotShotTrucking.com offers effective solutions across a wide range of service options. No prior account is needed to get started. Just call us at (800) 713-1000 or enter your order online. All costs are listed without any hidden fees, so you know up front how much you will pay.
Customized Solutions
We do all the logistical legwork to find the best solution for your specific situation. It might mean an exclusive air charter, or perhaps expedited ground shipping that still gets to its destination on time.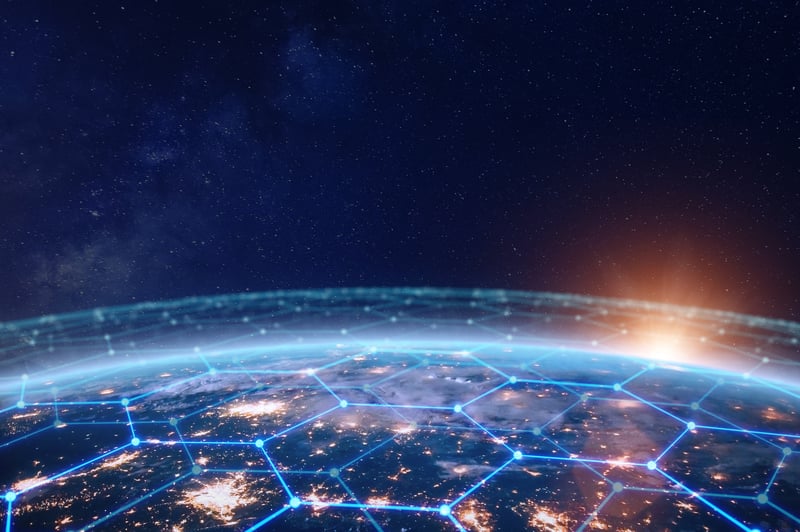 Real-time Tracking
Lost or delayed parts can cripple a construction schedule, driving up costs. HotShotTrucking.com uses the latest tracking technology to always know where your shipment is, and our team is happy to give you updates whenever you need them. We are proactively engaged with your shipment, monitoring air traffic, inclement weather, connecting flight cancellations, road construction and congested streets.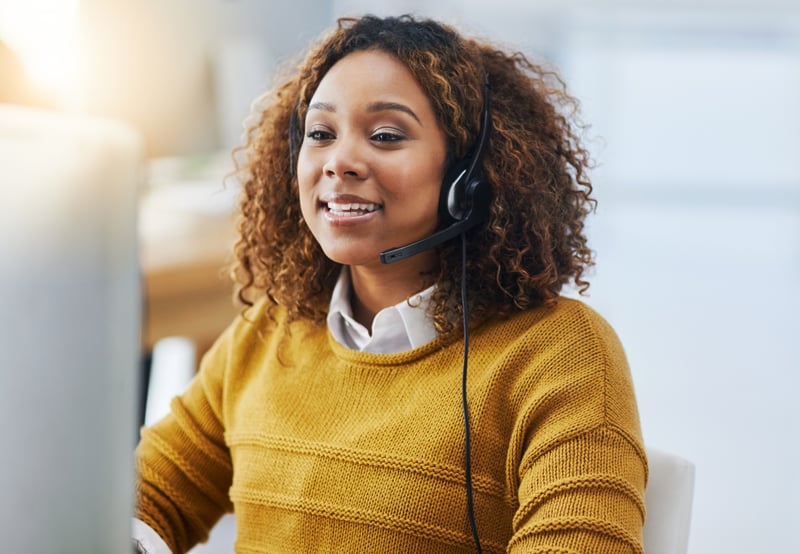 Constant Contact
Want status on your shipment? Our team is always available to answer your questions, provide a location update, and take new instructions 24/7/365. Call us any time.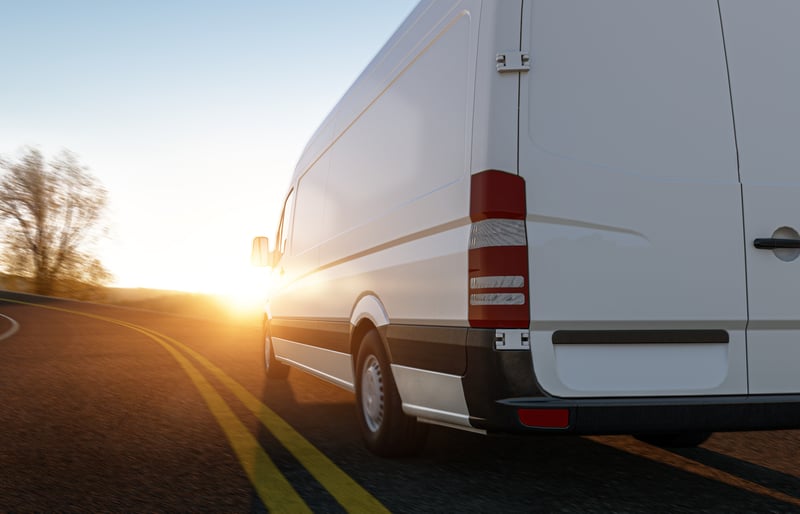 Experienced Expeditors
We understand the urgency in the oil and gas industry. With HotShotTrucking.com, you'll work with the same expeditor from start to finish, ensuring consistent communication, eliminating misunderstandings, and improving the quality of your entire shipping experience. That's why some of the largest names in the oil and gas sector trust HotShotTrucking.com to meet their urgent shipping deadlines.
Delivering your freight with little or no notice is what we do every day, regardless of size or urgency. HotShotTrucking.com also offers trucking services for large cargo that defies conventional packaging and traditional delivery vehicles. There is no limitation on a shipment's size, weight or dimensions – including mega-sized equipment, non-standard dimension machinery, over-sized and awkward, delicate and fragile, palletized or pressurized. We dispatch the exact type of carrier you need with a driver thoroughly trained in its safe operation.
With HotShotTrucking.com, experience the peace of mind and confidence that comes from an expert delivery plan, and working with a dedicated expeditor from start to finish. Contact us today at (800) 604-2511 and we'll help you get back online!