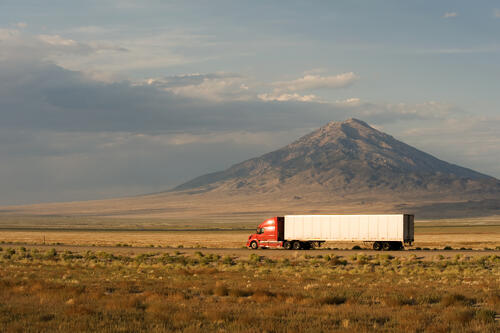 HotShotTrucking.com is a versatile Expedited Hot Shot Trucking company with decades of proven experience and results. Our entrepreneurial drive and spirit is evident in everything we do, and it's something we like to pass on to other dedicated members of the Expedited Freight industry. Independent Hot Shot Trucking Sales Agents of HotShotTrucking.com enjoy support in administration, sales and technology so that they can enjoy financial security along with the benefits of having their own agency. Our commitment to our clients and their urgent freight is reflected by the quality of our team at Hot Shot Trucking. We're a leading hot shot company with the resources and network that support our goals.
With HotShotTrucking.com, the possibilities are virtually endless. We bring an extensive network of carriers and drivers to the table, coupled with a wide range of transport options, support services and much more. Our hot shot business is focused, professional and dedicated to the successful on-time delivery of urgent freight. To ensure our independent Hot Shot Trucking agents have full access to these services, each is given exclusive access to our cloud-based technology.
We seek professional and dedicated individuals who want to be part of an industry leader in the provision of hot shot trucking services throughout North America.
Why become involved in the HotShotTrucking.com Sales Agency Program?
Quick and Easy Start-up with No Franchise Fees and limited start-up cost
Unsurpassed Same Day Delivery management experience and technology
A multitude of opportunities available throughout North America
Dedicated Team of Expeditors bringing deep and diverse experience
An opportunity to become an integral part of a rapidly expanding company
A strong relationship with our "Team" and business partners make it an exciting time to be part of a growing industry.
Get on Board and Become a HotShotTrucking.com Sales Agent.