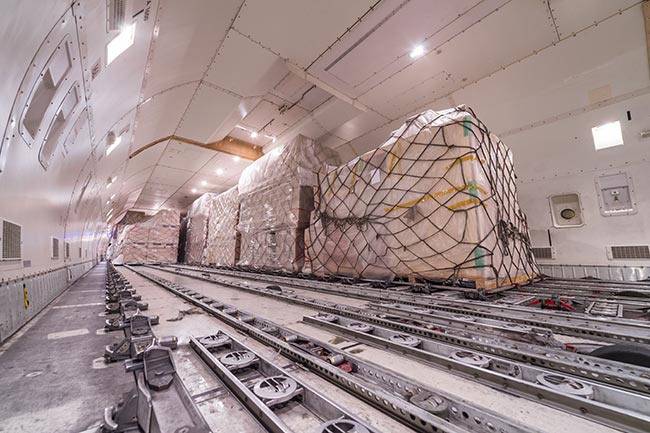 We cater to all sizes of shipments, from large to small. Your dedicated expediter will discuss the specifics of your shipment and desired delivery date with you and then match the shipment with the perfect aircraft for your purposes. This reduces waste and limits costs.
If you have a next day delivery deadline, our overnight freight services are the best option. For your most time-critical shipments that need to get to their destination within 24 hours, choose our same day air freight services. And if there's no scheduled flight available within your desired time range, don't worry: We offer dedicated air charter services precisely for these types of situations. With a charter flight, your shipment will be the only cargo on board, ensuring extra care and precise punctuality.
Note that we also provide dedicated trucking services, so you can also choose a combination of top of the line ground and air cargo services. Whether you need a flatbed, small van or team driving solution, we put together the solutions you need to get your shipments delivered on time — no matter where in North America the point of origin and the destination are.
All of our ground carriers are specifically selected based on a track record of excellence. That means that you can count on the same top-quality service on the ground as you can in the air.
Of course, we also provide you with comprehensive quotes, since we understand that accuracy is critical when it comes to making a decision regarding expedited air delivery. That way, we can ensure that you have the best possible customer experience throughout the entire ordering and shipping process.