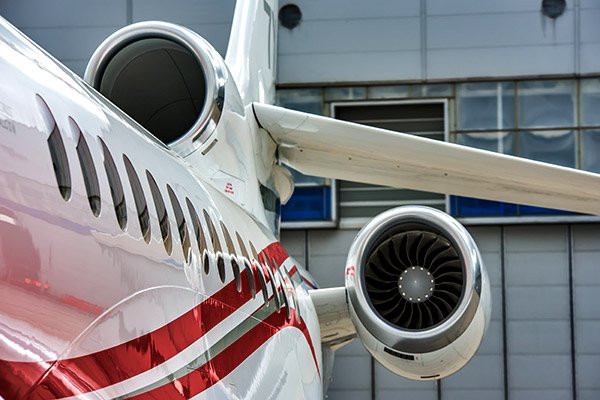 Now, we know what you might be asking yourself. "That all sounds great, but what if the distance that my items are traveling are too far to make the trip entirely by ground transportation? Surely you don't offer next day express delivery shipping in those situations. It wouldn't actually be possible, would it?"
You're right, from a certain perspective... because it isn't always possible to get your items where they need to go under your time conditions entirely via the road. But that's perfectly okay, because we have something else up our sleeves: air freight!
That's right - we've also built relationships with all of the best air transportation providers in the country today, and our agents at HotShotTrucking.com know the best air routes like the backs of their hands. Once we know exactly what you're shipping and where its final destination is, we'll get on the phone and schedule you room on the next flight out at your local airport. Even if that flight isn't leaving soon enough, or if there isn't enough room, we can still charter you a plane to call your very own. This particular option is perfect when your destination airport is too far away, or if it's too remote.
Regardless of which option we end up choosing, we'll still get dedicated truck drivers to your location as soon as humanly possible. In most cases, our customers never have to wait more than a few short hours - if that. Our drivers will take an incredible amount of care in loading your items onto the specialty vehicle of choice (more on that below), and they'll drive it straight through - either to its destination or to the airport. If air freight transportation is the order of the day, another set of dedicated truck drivers will be waiting at the destination airport to make sure that your express delivery is made, both on-time and in full.
If nothing else, we want to give you the confidence that only comes with knowing you're NOT dealing with another express deliveries company who can't actually perform in the way that they claim they can. We always say what we mean and if we tell you we're going to do something, we do it - no exceptions. That's why when you give us a call and tell us about your delivery, you're never going to hear the phrase "sorry, it just can't be done."
Instead, you're going to hear "Yes, we can absolutely do that, and we're very excited about getting started!" That's exactly what any express delivery service provider worth their reputation would say, and we're proud to be that provider for so many different companies out there.