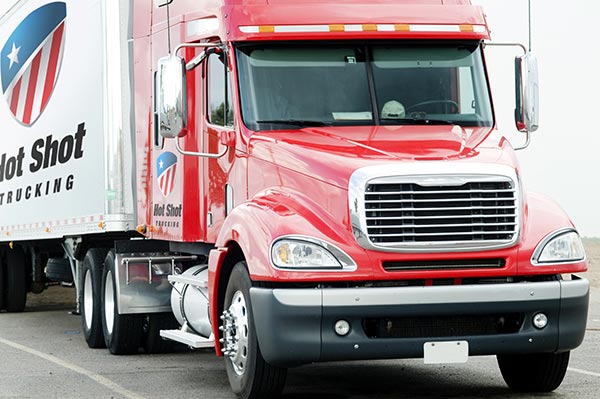 We've been in business for many years and in that time, we've served customers in just about every industry you can think of. This includes but is certainly not limited to energy companies, construction businesses, automotive organizations and more. We handle it all - from standard packages to oversized, over-dimension equipment and we treat absolutely every item with the care, the respect, and the attention to detail that it deserves.
So rather than hoping that another long haul trucking company can do what they say they can, rest easy knowing that you have access to a dedicated team of professionals at HotShotTrucking.com who will make sure the job doesn't just get done, but that it gets done properly.
At HotShotTrucking.com, we've been refining our long haul trucking process for years - all in the name of both providing you with the level of service that you deserve AND creating an exceptional experience that you aren't going to be able to find anywhere else.
Something that a lot of providers forget about long haul shipments is the fact that each state (and often, each city) has its own unique restrictions about what types of vehicles can be on the road at any given moment. The "fastest" route across the country for a regular passenger vehicle will likely look a lot different from the route that a long haul trucking vehicle would use thanks to these often confusing restrictions.
But that's not actually a concern of ours, because our carefully vetted long haul trucking service professionals absolutely have what it takes to get the job done. They'll always be on the fastest route to guarantee that you (and your own clients) aren't kept waiting any longer than is absolutely necessary.
We've amassed a network of literally thousands of dedicated long haul trucking professionals, all located strategically throughout the United States. Regardless of where you happen to be located, there's absolutely one just a few short hours (or less) away from your location right now.
This means that from the moment you pick up the phone and give us a call, you won't have to wait very long for someone to arrive at your location to load your items onto exactly the type of specialty vehicle that the situation calls for.
Not only that, but we also dispatch not one but TWO drivers to your location - something we do on any long haul trucking shipment under our care. This makes sure that the drivers only ever have to stop for gas and nothing else - they can strategically switch out who is driving at certain points to make sure your shipment is always moving forward.