Note that while the team at HotShotTrucking.com has been in this business for many years and we've literally seen it all at this point, we're not magicians. There will undoubtedly be certain situations where your shipping distance is too far (or your timetable is too short) to get your items where they need to go exclusively via ground transportation.
But that's okay... because we have a plan for this, too.
In the decade that we've been in business, we've also built relationships with all of the best air freight providers in industry. So should the situation call for it, we can absolutely handle some or even the majority of your shipment's journey by air.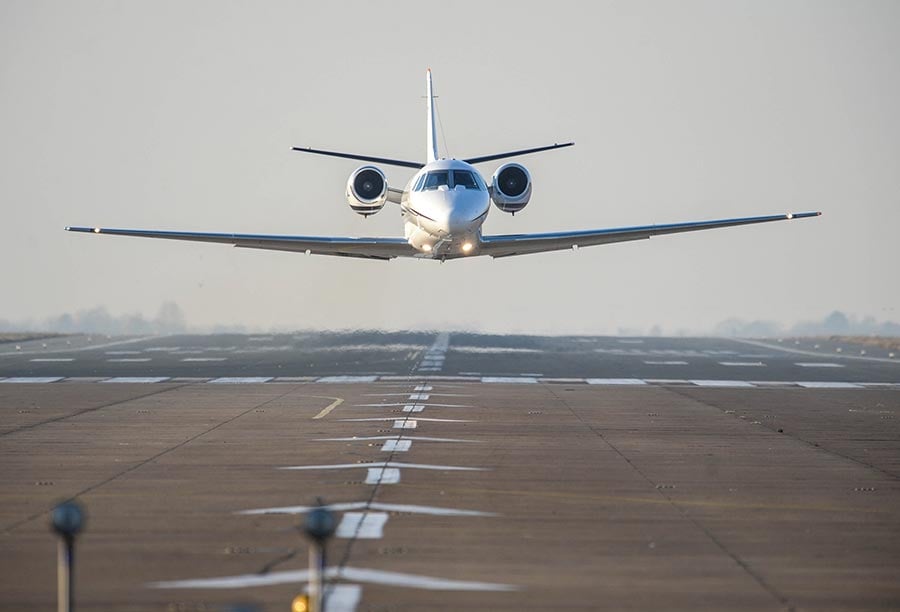 If it's possible, we'll immediately schedule your cargo room on the next flight out at your local airport. If that plane isn't leaving fast enough (or if it isn't big enough to handle your load), we'll charter you a plane to call your very own.
Regardless, you'll still get access to those same two drivers who will come to your loading dock to make sure that your items get to the airport safely. They'll load everything onto that plane and when it lands at the destination airport, there will be another team of truckers ready and waiting to carry it on through to the finish line.
All the while, you'll also be able to enjoy real-time updates about exactly where your shipment is thanks to our sophisticated satellite tracking technology. Your dedicated agent will proactively monitor the journey of your items and if there's anything you need to know, rest assured they'll reach out and keep you informed. But you can also view this same information yourself, putting the actionable information you need right at your fingertips.
Note that as an added bonus, this same satellite tracking technology will give your representative the ability to "ride along" with your drivers and even look ahead to see what lays in store for them on the route. If conditions change or if something like an accident or construction threatens to delay your shipment, your drivers will immediately be re-routed so that your items keep moving forward no matter what. This, too, is the type of convenience you're just not going to find anywhere else.