Your shipments don't stop just because the sun has gone down for the night.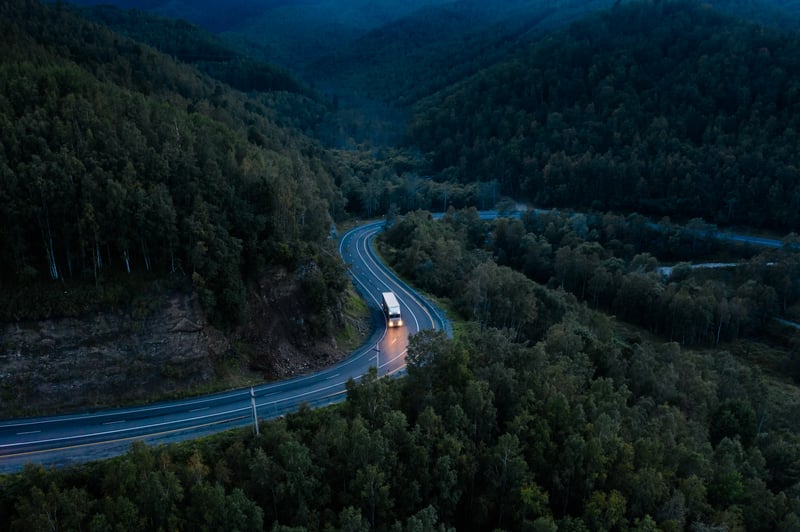 At HotShotTrucking.com, we fully understand that you're probably not looking into overnight shipping services just for the fun of it.
More often than not, you're trying to figure out how to get an item to its destination by morning because that's what the situation DEMANDS. Whether you need to get important items into the hands of customers who have been waiting for them, you're trying to get parts to an assembly line to avoid a costly shutdown or something else entirely, you're running out of time and you need answers IMMEDIATELY.
Overnight Services From HotShotTrucking.com
Unfortunately, a lot of providers in the industry play pretty fast and loose with the definition of "overnight services" in the first place. They might be able to get your items to their destination in one day... but that day isn't always guaranteed to be TODAY. They might not be able to get your items onto a truck for a day or two and sadly, that's just something you've always had to deal with.
Until now, of course.
At HotShotTrucking.com, we've literally built our business in a way that guarantees your overnight services needs will be met without hesitation. You'll never hear the words "no, I'm sorry, that's not actually going to be possible" come out of our mouths because that type of sentiment just isn't in our vocabulary.
All told, we've been proudly serving businesses in nearly every industry for many years (including energy companies, construction organizations and many, many more) and are enthusiastic about the opportunity to finally show you what we can do.
The Benefit of Having the Right Overnight Services Company at Your Side
When you enlist the help of HotShotTrucking.com for all of your overnight service needs, you get access to a fleet of trucking professionals who are strategically spread out all across the United States. This means that there is never one more than just a few quick hours away from your location - all but guaranteeing that the journey of your essential items will begin without delay.
Not only that, but this also means that we can get your items ANYWHERE they need to be via our overnight service offerings - including across the United States and into Canada and Mexico as well.
But one of the real benefits that we're able to offer customers like you comes by way of our versatility. Thanks to the strength of that aforementioned fleet, we have access to a plethora of different specialty vehicles and can always match your shipment up with exactly the right one.
This includes but is certainly not limited to options like: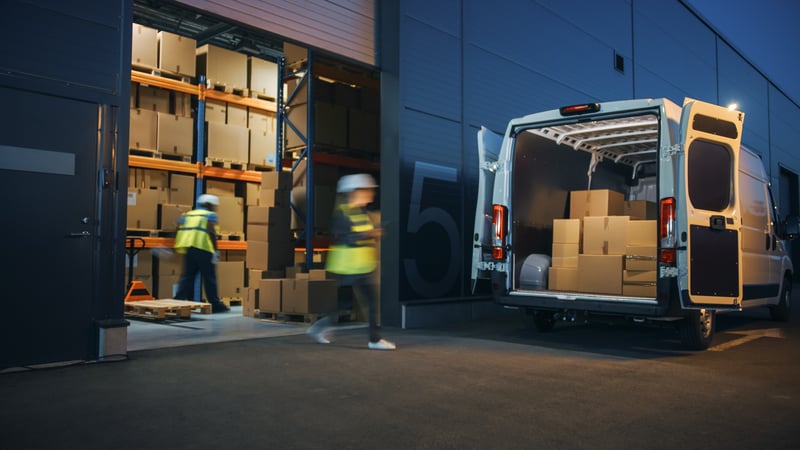 Dedicated Sprinter Vans
This is the perfect option for shipments that range from 2,000 pounds all the way up to 4,000 pounds. In the vast majority of all situations, this is the solution we end up using for those expedited freight and last minute situations that you might find yourself in. They're especially valuable when it comes to making deliveries in off-peak hours.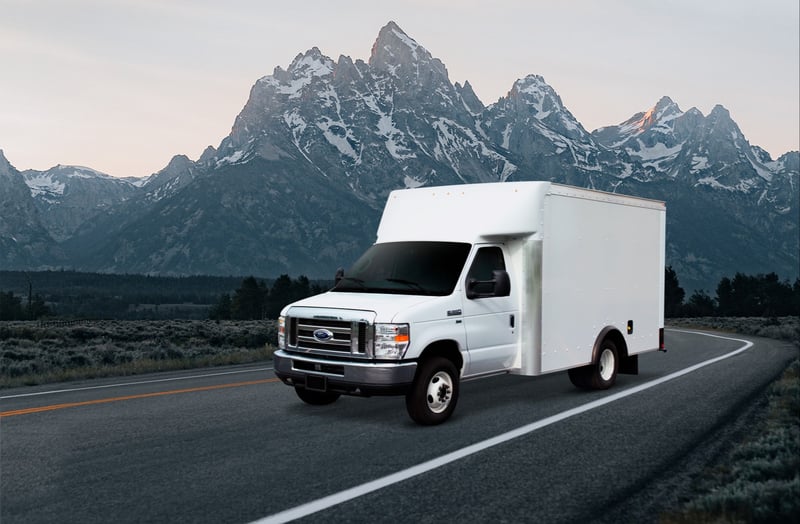 Small Straight Trucks
Here, you're talking about the perfect way to get your load of between 4,000 pounds all the way up to 6,500 pounds where it needs to go before the sun comes up. Truly, there's no job that is too big for us to handle to that end.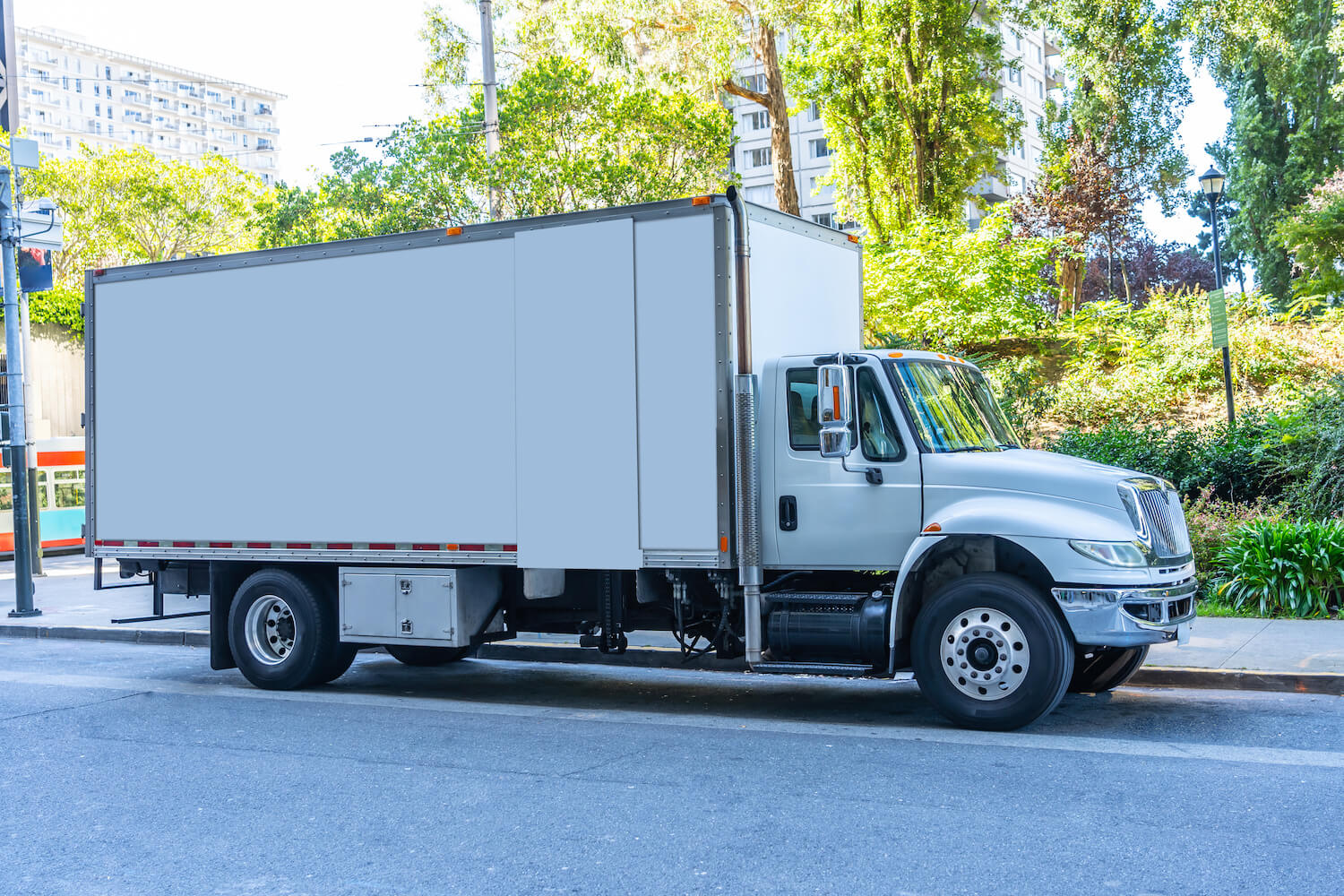 Large Straight Trucks
Speaking of big jobs, this is the perfect option for those heavy loads that also require a vehicle that is a bit more durable than average. Large straight trucks can effortlessly handle cargo weighing between 10,000 pounds all the way up to 12,000 pounds. This would be the method you would want to choose if you're talking about large, bulky items like equipment, machinery or anything that might be over-sized or over-dimension.
If you're already stressing out about having to make this decision on your own, don't worry. When you call HotShotTrucking.com, you're always matched up with your own dedicated agent to help guide you through the process. This passionate, knowledgeable individual will walk you through the pros and cons of each transportation type, always making sure you're in a position to make the best choice possible given the circumstances.
Regardless of which transportation method you choose to go with, you can also rest easy knowing that not one but TWO drivers will be dispatched to your location to pick up your important items. The benefit of this is that they can switch off driving responsibilities at strategic intervals, guaranteeing that someone is always well-rested and that the only stops that need to be made are for fuel. No matter what happens, your shipment keeps right on moving - which is exactly the way it should be.
Also Available: Overnight Air Cargo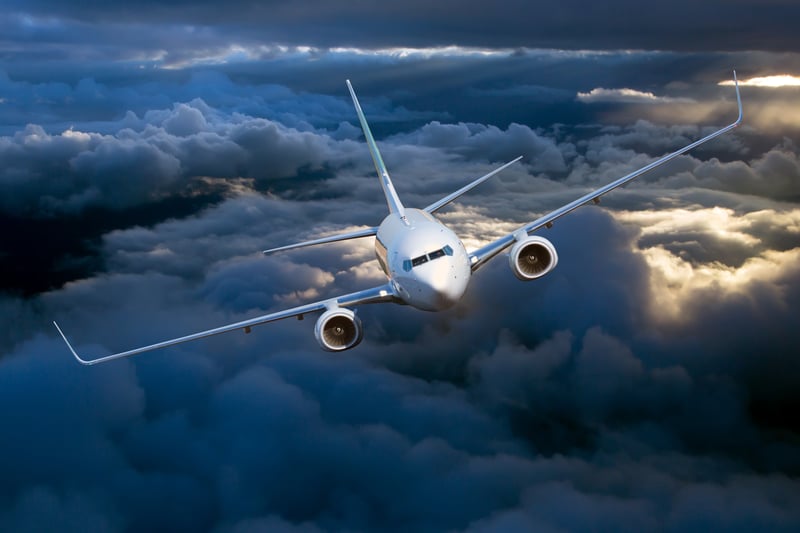 Note that while the team at HotShotTrucking.com has been in this business for many years and we've literally seen it all at this point, we're not magicians. There will undoubtedly be certain situations where your shipping distance is too far (or your timetable is too short) to get your items where they need to go exclusively via ground transportation.
But that's okay... because we have a plan for this, too.
In the decade that we've been in business, we've also built relationships with all of the best air freight providers in industry. So should the situation call for it, we can absolutely handle some or even the majority of your shipment's journey by air.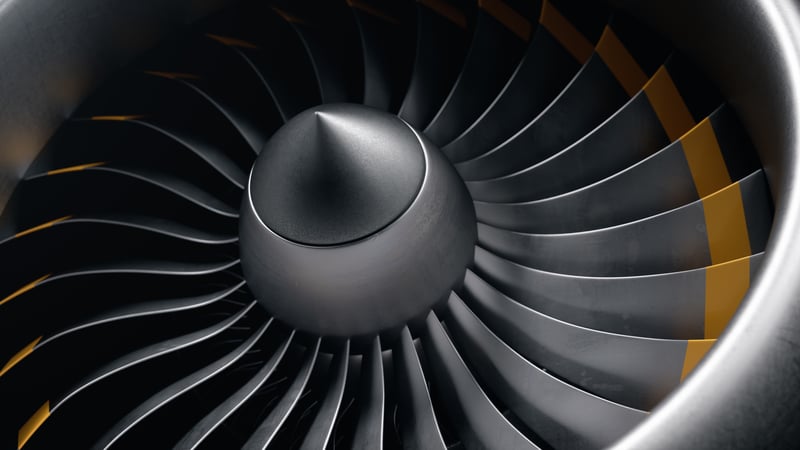 If it's possible, we'll immediately schedule your cargo room on the next flight out at your local airport. If that plane isn't leaving fast enough (or if it isn't big enough to handle your load), we'll charter you a plane to call your very own.
Regardless, you'll still get access to those same two drivers who will come to your loading dock to make sure that your items get to the airport safely. They'll load everything onto that plane and when it lands at the destination airport, there will be another team of truckers ready and waiting to carry it on through to the finish line.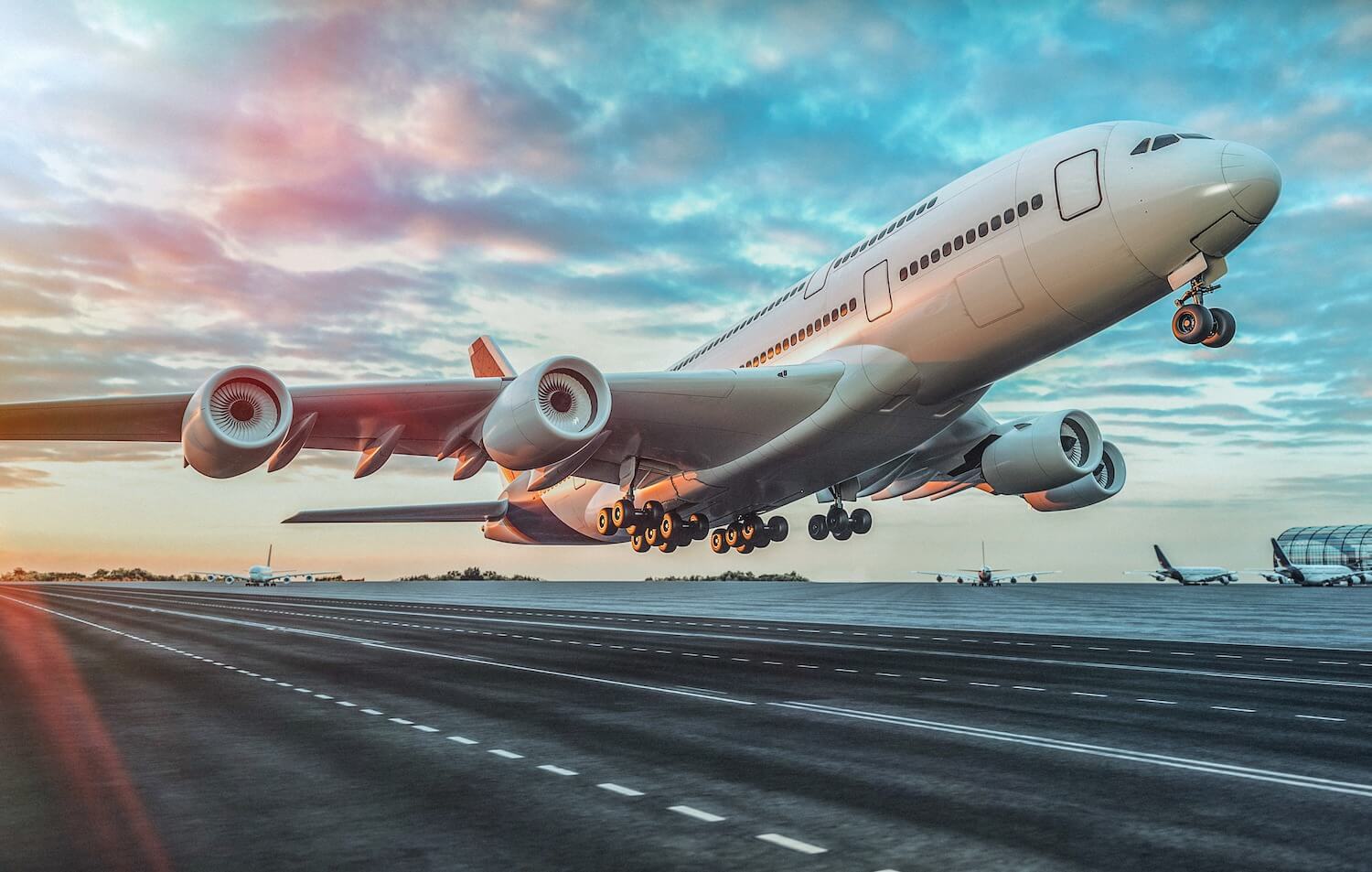 All the while, you'll also be able to enjoy real-time updates about exactly where your shipment is thanks to our sophisticated satellite tracking technology. Your dedicated agent will proactively monitor the journey of your items and if there's anything you need to know, rest assured they'll reach out and keep you informed. But you can also view this same information yourself, putting the actionable information you need right at your fingertips.
Note that as an added bonus, this same satellite tracking technology will give your representative the ability to "ride along" with your drivers and even look ahead to see what lays in store for them on the route. If conditions change or if something like an accident or construction threatens to delay your shipment, your drivers will immediately be re-routed so that your items keep moving forward no matter what. This, too, is the type of convenience you're just not going to find anywhere else.
Addressing Your Overnight Shipping Needs, No Matter What
In the end, we understand that when you have urgent shipping needs, you can't afford to put up with any delays - especially those that come from your shipping provider of choice. In our experience, a lot of companies in this industry are more than happy to say they offer overnight services, but in reality when you call them you always end up hearing some variation of the following:
"Actually... the distance is a little too far, we don't think that's going to be possible."
"Sure, we can do overnight - but we won't actually be able to pick up your items for a day or two."
"We can get your items where they need to go... it's just that we can't actually do it overnight."
When you call HotShotTrucking.com, on the other hand, it doesn't matter what you're shipping. It doesn't matter what your items are or when they need to reach their final destination. After taking the time to learn as much about you and your business as possible, you'll ALWAYS hear:
"Yes, absolutely. That is very much possible and we can't wait to get started!"
Because whether you're talking about a totally routine shipment or are more concerned with an emergency situation, this is what you NEED and DESERVE to hear... and we absolutely wouldn't have it any other way.
So if you still have any additional questions about whether or not our overnight services are the right ones to meet your shipping needs, or if you just have any additional questions you'd like to go over with someone in a bit more detail, please don't delay - pick up the phone and call your friends at HotShotTrucking.com today.
Please note that you can always reach us 24 hours a day, seven days a week, 365 days a year at (800) 604-2511. If you'd like, you can also view our page at TrustPilot to read real reviews, testimonials and other kind words left by our many satisfied customers over the years.