Hot Shot Trucking San Antonio
(800) 604-2511
Countdown City Carriers: Rapid Air & Ground Freight Service From HotShotTrucksSanAntonio.com
Whether you're scrambling to complete a failed shipment or simply seeking a standard carrier, Hot Shot Trucks San Antonio is there for all your delivery needs.
Our team has mastered swift shipping without compromising safety, allowing us to get perishable items to market long before their expiration dates.
Combined with our ability to ship to or from anywhere in the country, our hot shot freight services keep business booming in the Badger State.
Hot Shot Trucking's Streamlined Process


Single point of contact
Work with the same expeditor during your shipment's entire process–no annoying call centers!
shipment-to-vehicle matching system
We carefully match the size and weight of your shipment to the right vehicle.
Vetted & exclusive carriers
We work with vetted, experienced carriers, so you get one vehicle for the entire delivery process
exclusive
.
real-time monitoring & alerts
Our GPS tracking technology lets us know exactly where your shipment is at all times.
Types of Vehicles
SPRINTER VAN
HotShotTrucking.com's expedited Sprinter vans have the capacity to meet your local, regional, or long-distance ground shipping needs. Measuring 8-12' x 52" x 70", our carefully-selected vans have the capacity to carry loads up to 3,000 lbs.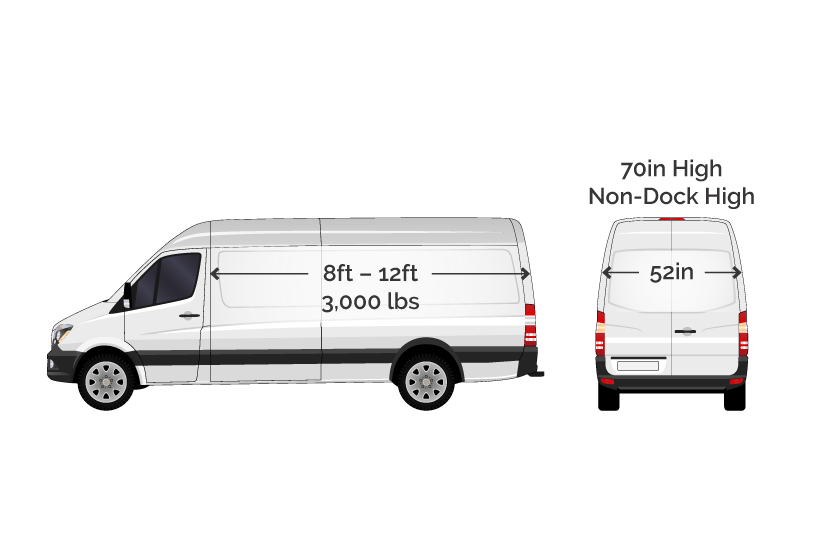 BOX TRUCK
We pride ourselves in working with trusted partners that offer carefully-vetted box trucks, from temperature-controlled vehicles to varying sizes that accommodate smaller loads. Our box trucks, or small straight trucks, measure 12-16' x 94" x 70" and have the capacity to carry up to 5,000 pounds.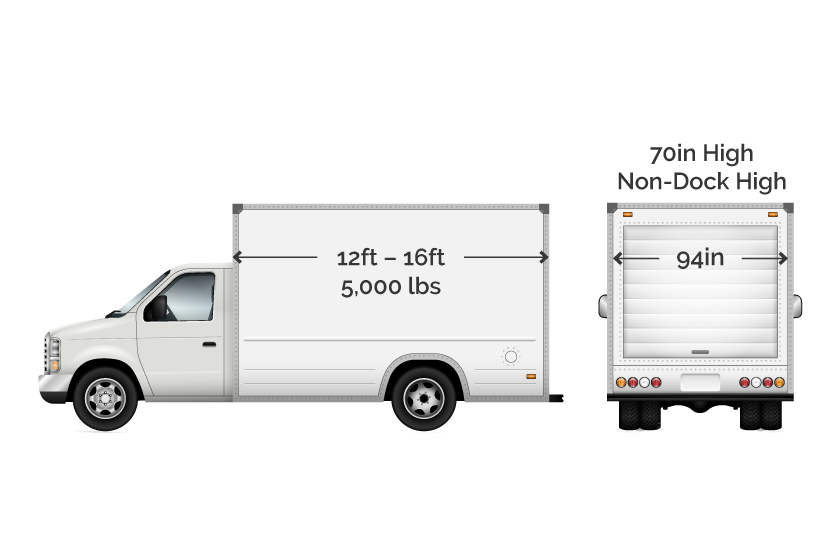 STRAIGHT TRUCK
Measuring 22-26' x 96" x 96", our straight trucks can carry loads up to 9,000 pounds. Our large straight truck services offer focused logistics, professional drivers, and deeply-experienced expeditors to get your delivery where it needs to go.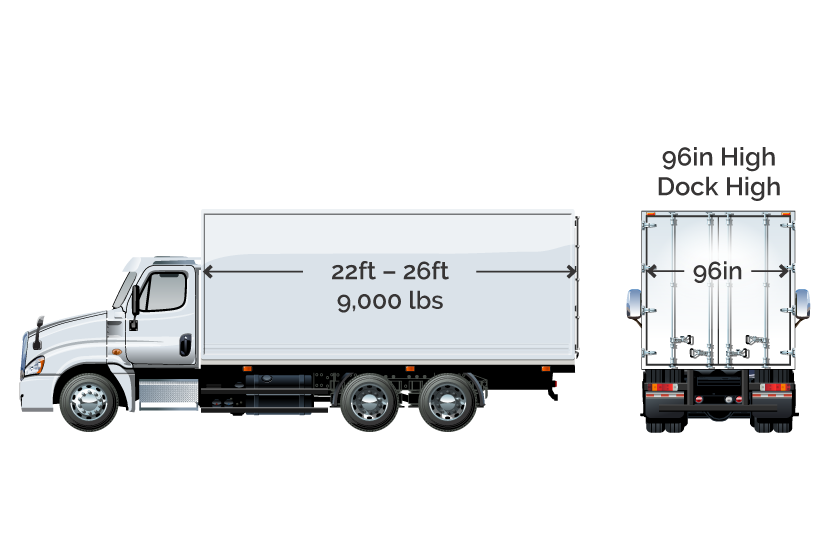 HOT SHOT TRUCK
We'll happily arrange for your freight to be transported via hot shot trucking services. We've proudly partnered with hot shot trucking providers across North America to give you access to carefully-vetted ground delivery vehicles for your time-critical freight.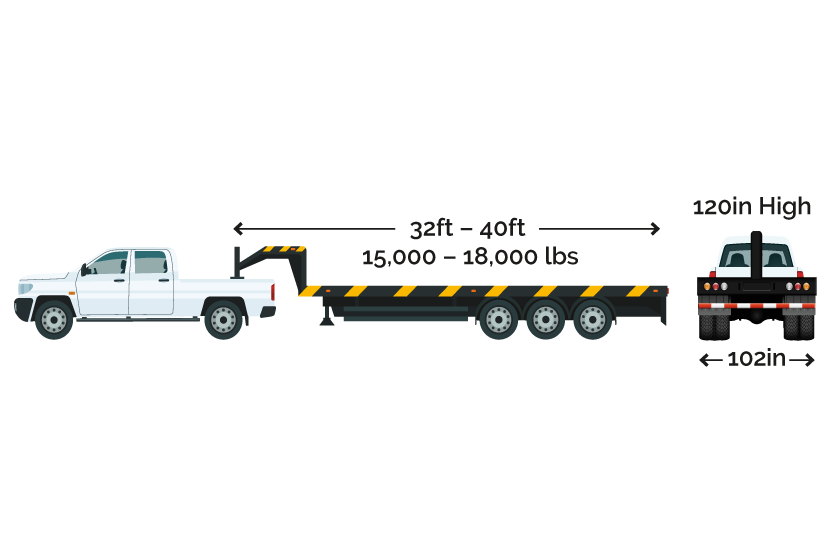 53' DRY VAN
Our fleet of 53-Ft dry vans can carry loads up to 42,000 pounds. Measuring 53' x 99" x 102", these carefully-vetted vehicles will ensure your time-sensitive freight arrives at its destination safely.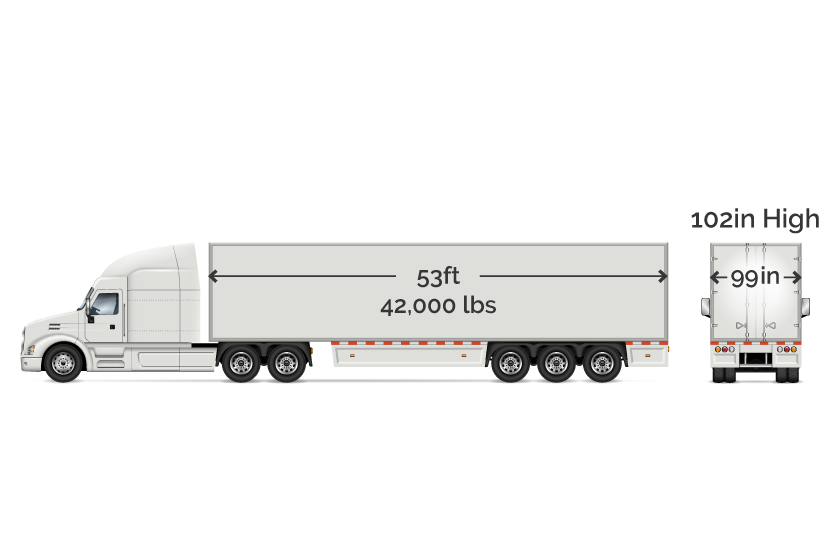 FULL FLATBED
AirFreight.com's full flat bed vehicles can accommodate wide or mega-size loads, such as specialized equipment machinery of all weights and sizes. Measuring 48-53' x 102" x 102", our fleet of full flat bed vehicles can carry freight of up to 48,000 pounds.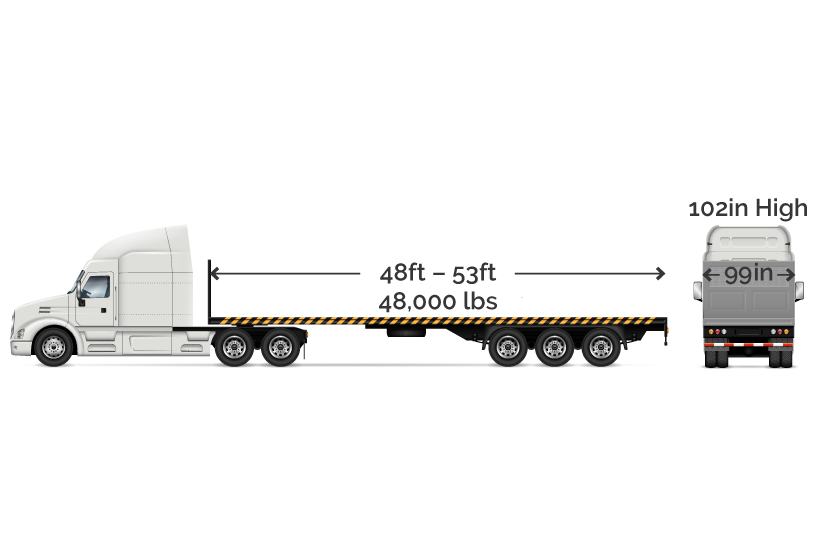 SPRINTER VAN
BOX TRUCK
STRAIGHT TRUCK
HOT SHOT TRUCK
53' DRY VAN
FULL FLATBED
Hot Shot Freight Service in San Antonio, Texas
HotShotTrucksSanAntonio.com has more than a decade of experience providing hot shot services for hundreds of companies in a wide range of locations. This allows us to offer countless benefits to our San Antonio clients, including:
Industry Expertise

- San Antonio sports one of the most diverse economies in the United States, with automakers, energy companies, and tourism services all contributing to local prosperity. HotShotTrucksSanAntonio.com has a long history providing hot shot delivery services for companies in all these fields and dozens of others. Not only does this prepare us for each industry's unique scheduling needs, but it has taught us how to safeguard the specific goods from each business, preventing any harm from coming to them on the road.

Extensive Networking

- HotShotTrucksSanAntonio.com has access to a fleet of 10,000 hot shot trucks and other delivery vehicles, as well as connections with cargo airlines, in strategic locations across the United States and Canada. This leaves us perfectly suited to serve San Antonio businesses that rely on supplies from other parts of the continent. It also means that if one of our vehicles breaks down on the way to or from San Antonio, we will have another truck nearby to pick up the order, keeping delays to a minimum.

Consistent Communication

- We keeps customer support staff at their stations 24 hours a day, every day of the year. This means San Antonio customers can schedule a dedicated hot shot delivery at a moment's notice. It also allows you to check the progress of ongoing shipments, making sure they are on schedule.

Sophisticated Tracking

- We invest in the most advanced tracking technology on the market, which we use to keep an eye on both air and ground shipments. This allows us to respond quickly if your truck or flight is delayed, guiding ground shipments around closed roads and traffic jams while finding new connecting flights for delayed air shipments. It also means we can give you precise updates on your orders— no small matter for San Antonio manufacturers who need to know exactly when their items will reach the city.

Flexible Scheduling

- HotShotTrucksSanAntonio.com can schedule same day, next day, and overnight hot shot trucking and air services the moment that you need them. For ground shipments, we keep trucks and teams of drivers available at all times; for air deliveries, we study flight schedules in detail, and can charter new flights if scheduled ones won't do. This is ideal for companies that face shipping failures or sudden supply shortages.
Rapid Air & Ground Freight Service
To learn more about hot shot freight services in San Antonio or request a free quote, call (800) 604-2511 or visit our website today.