It's a joke at HotShotTrucking.com that when our overnight shipping customer service agents close their eyes at night, air routes appear on the backs of their eyelids. An occupational hazard? Maybe not, but it is true that after years of expediting shipments, not only does your agent know the best way from any here to any there, he knows air routes like the back of his hands Not only does he know which freight airlines travel them, thanks to connections he establishes through day in and day out calls, he can quickly reserve a spot in which to consolidate your shipment.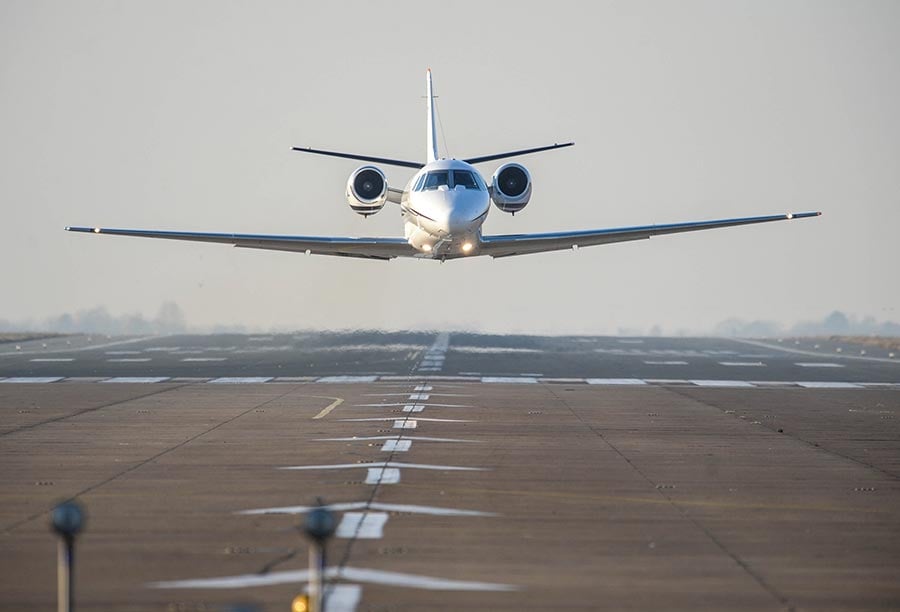 Plus, he can pivot on a dime so to speak. Should there be no available space on a scheduled flight, or should no airlines serve the airports involved, your agent also has connections at several trustworthy air charter companies, and so can charter a whole plane for you. That's right, not a spot on a plane, but the whole plane. After all, that's what HotShotTrucking.com is known for. Whether we reserve a truck or a plane for your shipment, it is always dedicated to your cargo, and your cargo alone. It's the fastest way and the most secure way, and so it's our way. It's also how we'll get your shipment to the airport.
Whether we're consolidating your freight on a scheduled flight, or chartering an entire plane, your agent will dispatch a truck dedicated to transporting it to the airport and since we value your peace of mind, the driver will make sure it gets on the plane. Likewise, your agent will personally make sure a driver is waiting at the other end to complete the journey, picking up your shipment and driving it directly to your waiting recipient.