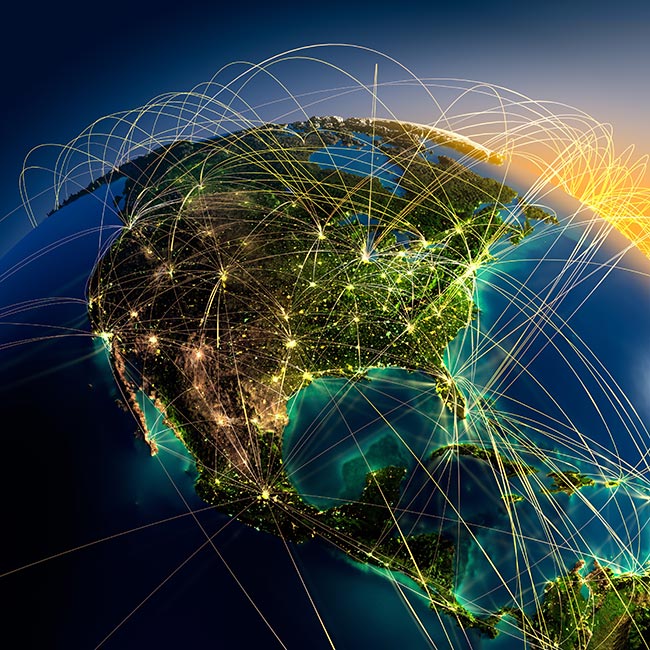 Overnight trucking is just what it sounds like — it's a transportation option where items are carried throughout the night until they can arrive at their destination on the next day, guaranteed.
To move product fast and efficiently, drivers usually make fewer stops and take shorter breaks along the way, all so that they can be that dependable transportation option that you need, for whatever reason you need it.
In some cases, your shipment may be driven by more than one driver, with drivers meeting to exchange spots behind the wheel at the halfway point of the journey. Anything to get products to their destination overnight, guaranteed, is what a good overnight trucking service will provide.
When you contact us, we'll listen carefully to your situation and work to determine what the best size truck is to ship your items. Then we'll call on our vast network of partnerships to connect you with a driver who is standing by, willing and ready to move your items. As soon as our trucks take to the road, you can also rest assured that drivers are backed by a comprehensive logistics platform that maps out the best and fastest routes to take to deliver items in the quickest time possible.

When you rely on us for your overnight trucking needs, you can rest assured that we won't let you down:
Our drivers are highly qualified and credible, and our entire business model is backed by a logistics platform that works behind the scenes to assist the drivers and ultimately move product to the destination much faster than standard overnight services.
To learn more about how our overnight expedited trucking services outshine every other provider in North America, contact us today.