The automotive supply chain is less a chain than it is a web – and because of the large number of components that make up each vehicle, an issue with one supplier can halt the entire manufacturing process.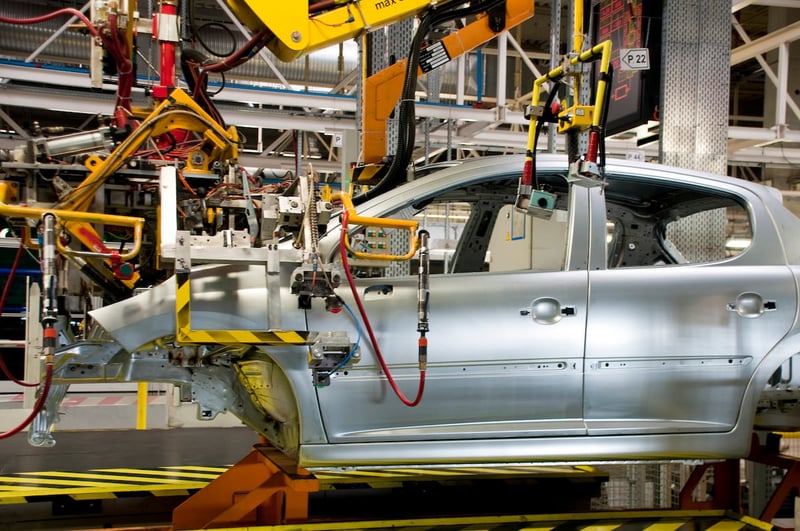 The basic automotive supply chain is comprised of four main segments, which include parts suppliers, manufacturers, dealerships, and customers. Further adding to the complexity are the different tiers of suppliers. First tier suppliers build and supply finished parts and components for specific vehicle models and are generally tied very closely to a specific automaker. Second tier suppliers also supply needed parts, but these are more generalized in nature and may be used in other products other than vehicles. Lastly, third tier suppliers provide raw or unfinished materials such as metals or plastics.
29
Hours. Average monthly lost production hours
$
22
k
Line-down loss per minute rate for automotive manufacturers
$
1.5
T
Revenue generated by US vehicle and parts sales
12.1
Years. Average vehicle age in the US – a record high
High Tech = High Risk
As automotive technology continues to advance, the demand for high-end components like computers, sensors, and cameras has significantly increased, or in the case of electric vehicles - batteries that require expensive rare earth elements. This has further stressed the automotive supply chain, as many of these components have long lead times, complex manufacturing requirements and suppliers who are scrambling to reinforce their own supply chains to meet skyrocketing demand. Suppliers risk falling behind on orders, enduring costly delays, and irritating their customers if their supply chain management and logistics methods are not able to keep up with a rapidly changing business environment. Consequently, some customers have been left waiting up to a year to take delivery of their vehicle – a wait time previously unheard of in the automotive industry.
It is no secret that cancelled orders for microprocessors left domestic and foreign auto manufacturers scrambling when demand unexpectedly surged. They had lost their place in the order queue after consumer electronics manufacturers swooped in to fill the vacuum they left behind. The result was slashed production of new vehicles, which created a scarcity that drove up prices of both new and used vehicles. What this exposed was the fragility of the just-in-time automotive production process that had so efficiently and effectively served the industry until it failed. With lean production lines and inventories, there was no excess to draw on to compensate for the lack of supplies and parts. And while shortages of high-end components are easy to see, there were also shortages of hundreds of embedded "non-critical" components that stopped production.
Although increased inventory levels often translate to higher costs, many auto manufacturers are doing just that, stockpiling parts, reaching out to secondary suppliers, or even buying parts on the open market to keep production lines humming. They are also bringing production lines closer to home to reduce transit times and costs. Finding alternative suppliers with spare capacity on short notice is a huge challenge and also incurs its own spool-up costs and quality risks.
Assembly Challenges
In addition to the production of the vehicles themselves, the actual assembly line equipment also presents challenges to manufacturers. While the basic automotive assembly process is fairly standardized throughout the industry, there are hundreds of workers and machines performing thousands of essential tasks in the assembly of a vehicle. There are two main assembly lines—body and chassis—fed by several smaller lines, all of which converge to one main line. There are several different types of machines commonly used in automotive manufacturing, these include: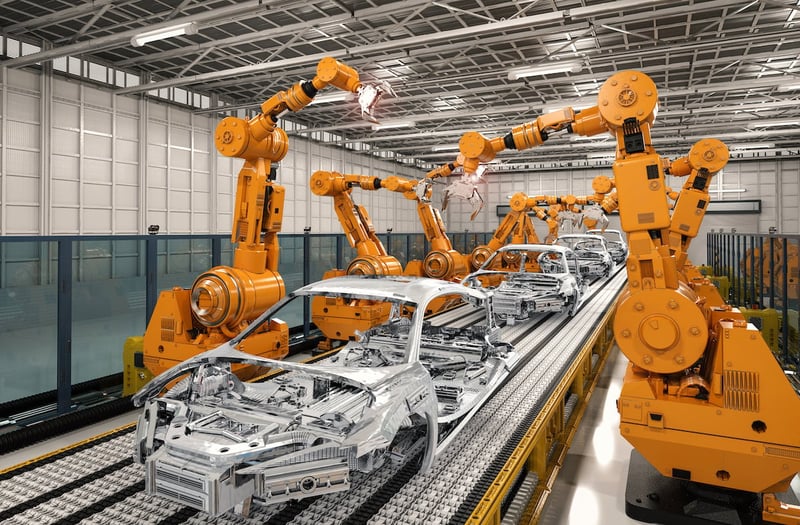 Conveyor Belts
Conveyor belts move parts and materials around the factory. Some conveyor belts travel above the factory floor to carry oversized parts and components.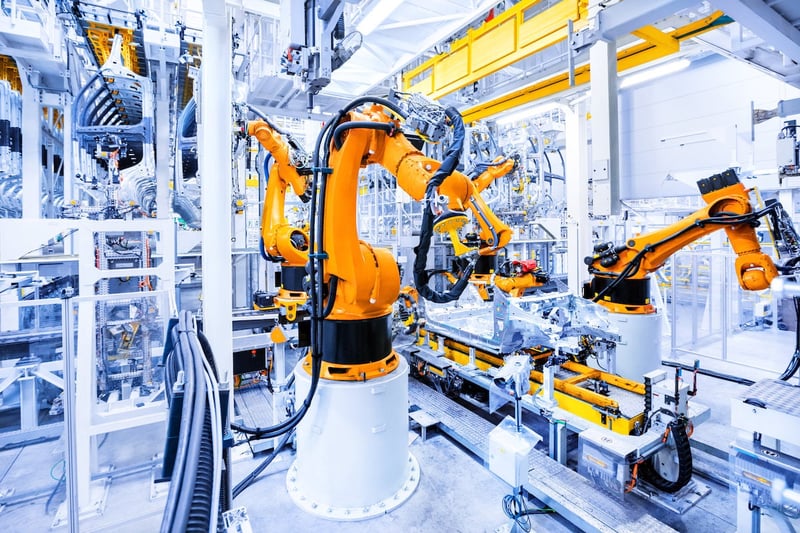 Robots
Robots weld and assemble parts and are also used to paint cars. A few different types of robots are found on the assembly line, including welding robots, painting robots, and bin transport robots.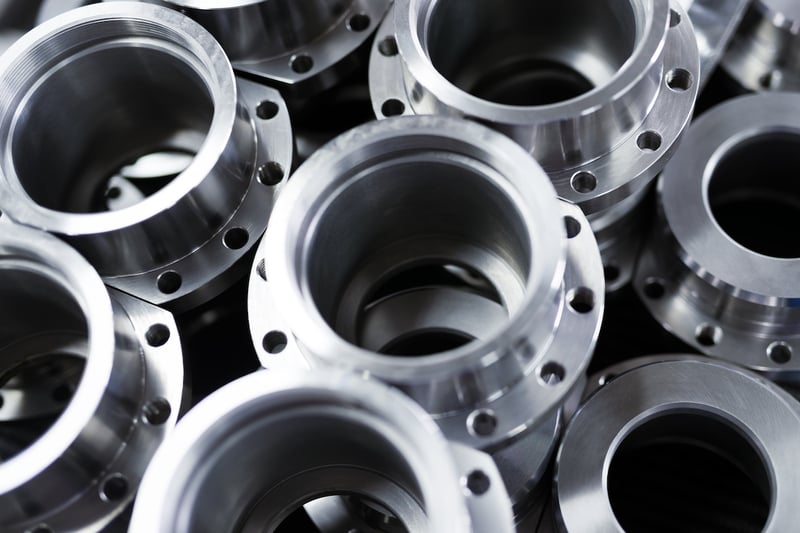 CNC Machines
CNC machines are computer-controlled and cut metal pieces to exact specifications. They can create very complex shapes and designs in metal.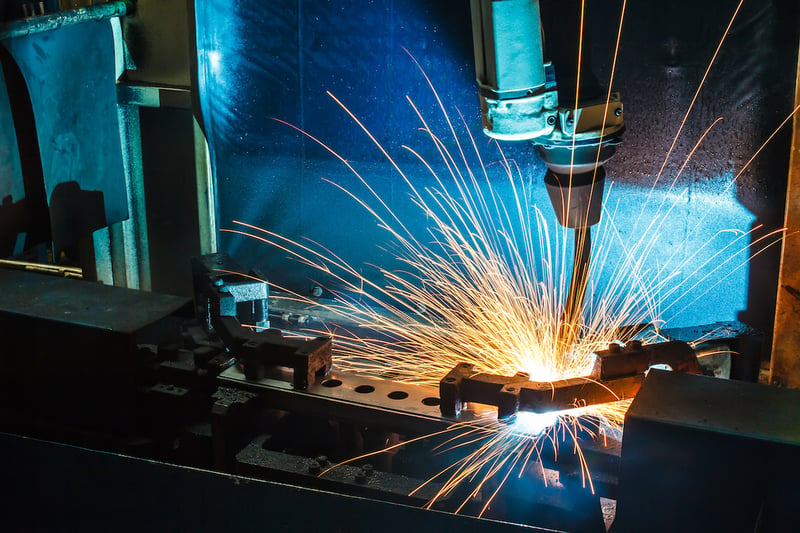 Jig Welders
Jig welders hold pieces in place while they are welded and are used mostly in the body shop to weld pieces of the car together.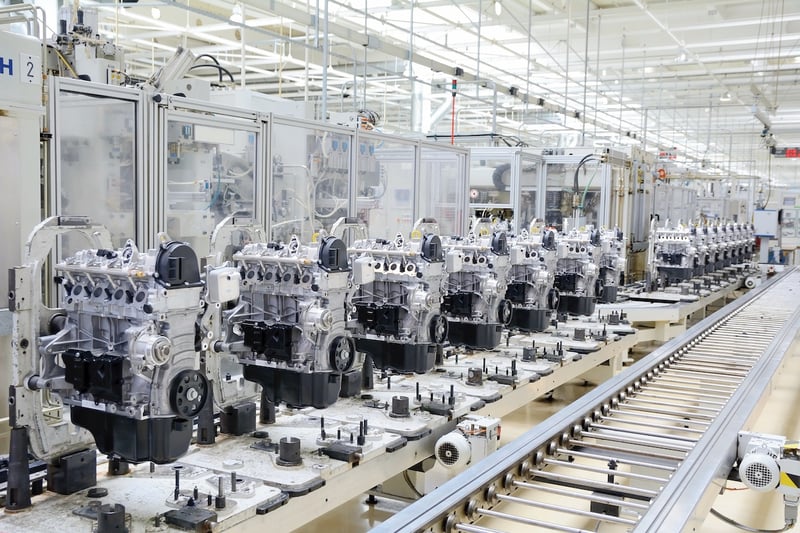 Engine Machining Stations
Engine machining stations are used to create vehicle engine blocks.
Each of these machines plays an important role in making automobiles, and if any one of them goes down, production grinds to a halt.
Step on The Gas
Faced with these types of logistical challenges, many automotive companies today are working with 3PL's – or third-party logistics providers, to develop and execute innovative shipping solutions for their most time sensitive parts and equipment to get back online and back on schedule. This is where the speed, expertise, and experience of freight services from HotShotTrucking.com can make a difference throughout your entire automotive production supply chain.

It's critical to work with a third-party logistics company like HotShotTrucking.com that understands and can manage the intricacies of shipping or transporting any type of automotive parts or supplies. By having the right plans, parts, people, and same day logistics partner like HotShotTrucking.com, you can effectively mitigate the loss of revenue, schedule disruptions and customer dissatisfaction due to production downtime. Whether it's in the air or on the ground, freight services by HotShotTrucking.com excels at the prompt delivery of parts and equipment throughout North America. Here are just a few ways HotShotTrucking.com serves and supports the automotive manufacturing sector.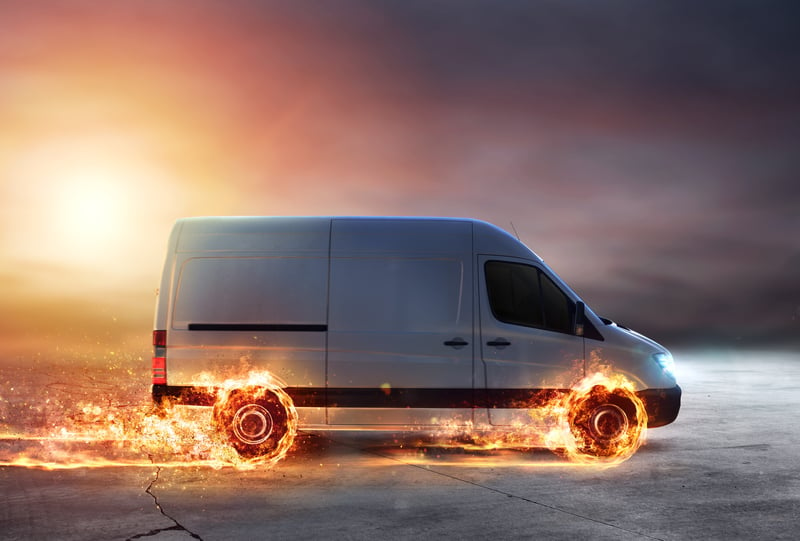 Fast - Ground Expedite
Ground expedite service from HotShotTrucking.com includes everything from Sprinter vans, small and large straight trucks, up to 53-foot tractor trailer delivery teams. We'll pick up your shipment, deliver it to the airport, then receive it at the other end – providing hand-carried service as necessary or required.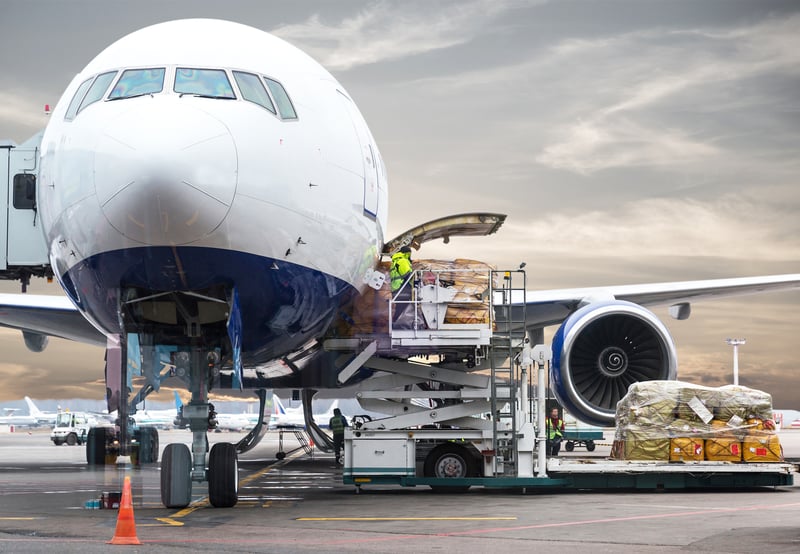 Faster – Air Freight
Using regular commercial flights or the major air freight integrators gets your parts in the air to get you back in the air faster.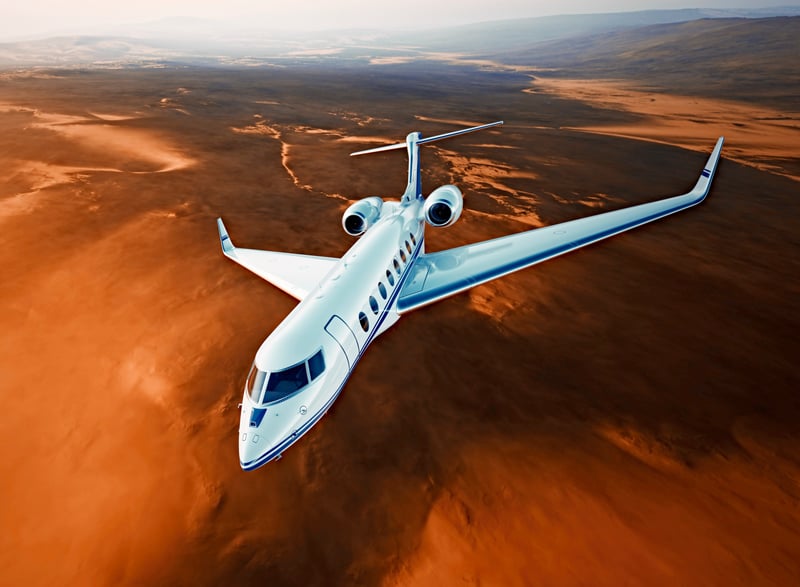 Fastest - Air Charter
Exclusive flights on a HotShotTrucking.com air charter provide the exclusivity and speed you need to hit those critical deadlines. Air charters offer complete shipment flexibility from departure time to final destination. Air charters are one of the fastest shipping options available and include in-flight tracking, so you'll always know the status of your parts shipment.
No Base Model Performance Here
With HotShotTrucking.com, you can always expect top-trim, concierge level service from start to finish.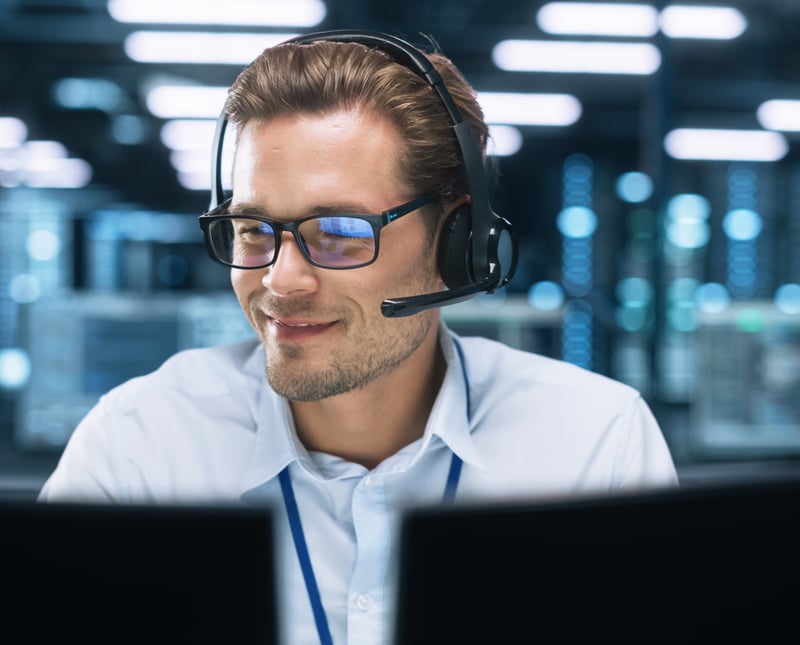 Always Free Freight Quotes
HotShotTrucking.com offers efficient and effective solutions across a wide range of service options. No prior account is needed to get started. Just call us at (800) 713-1000 or enter your order online. All costs are listed without any hidden fees, so you know up front how much you will pay.
Customized Solutions
We do all the logistical legwork to find the best solution for your specific situation. It might mean an exclusive air charter, or perhaps expedited ground shipping that still gets your critical parts to its destination on time.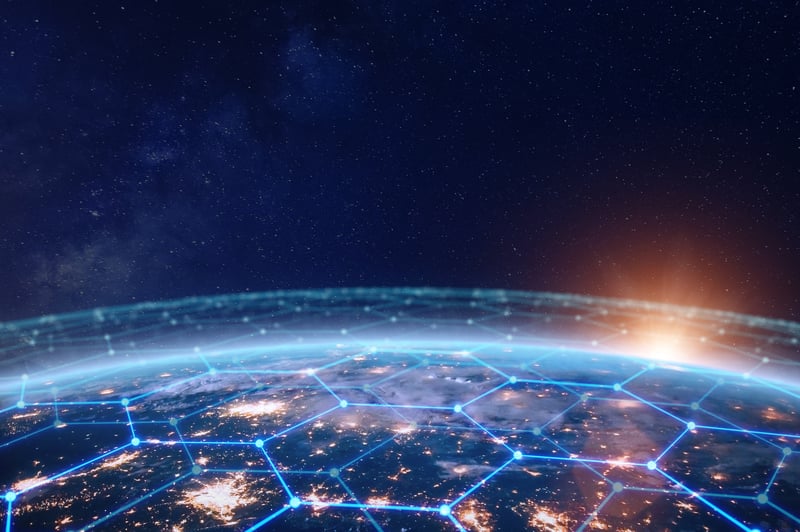 Real-time Tracking
Lost or delayed parts can cripple a production schedule, driving up costs to the manufacturer, dealer, and customer. HotShotTrucking.com uses the latest tracking technology to always know where your shipment is, and our team is happy to give you updates whenever you need them. We are proactively engaged with your shipment, monitoring air traffic, inclement weather, connecting flight cancellations, road construction and congested streets.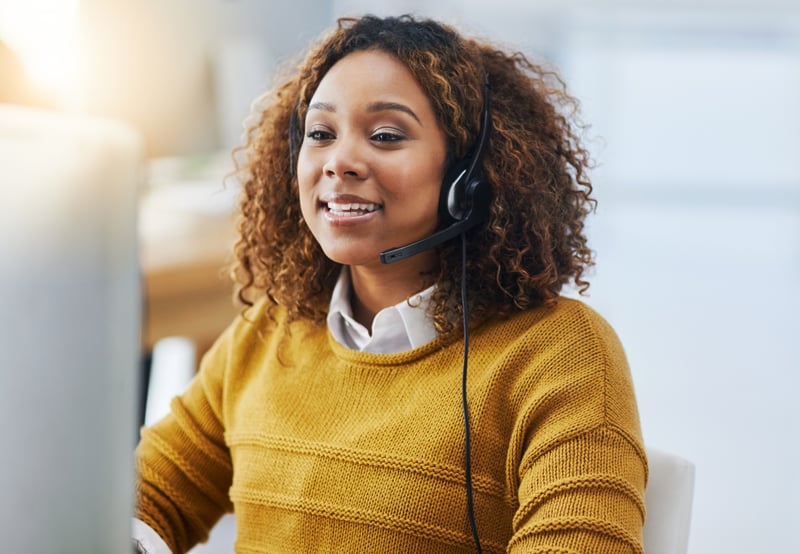 Constant Contact
Want status on your parts? Our team is always available to answer your questions, provide an update on your shipment's location, and take new instructions 24/7/365. Call us any time.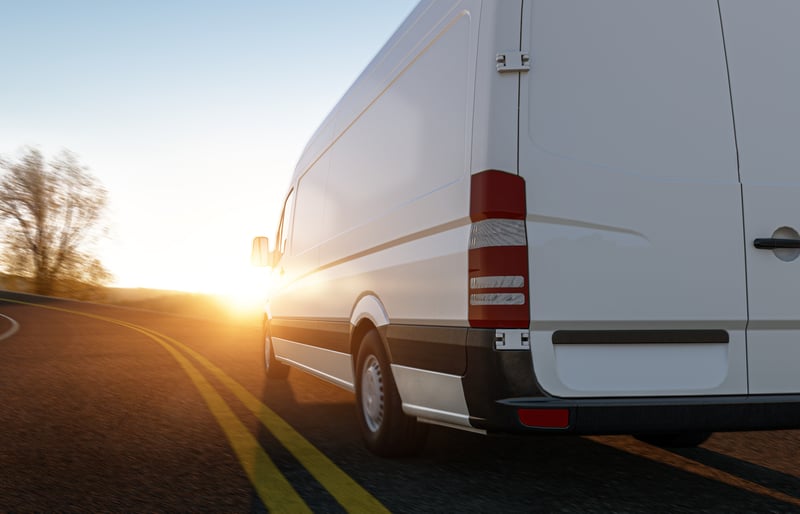 Experienced Expeditors
With HotShotTrucking.com, you'll work with the same expeditor from start to finish, ensuring consistent communication, eliminating misunderstandings, and improving the quality of your entire shipping experience. That's why some of the largest names in automotive manufacturing trust HotShotTrucking.com to meet their urgent shipping deadlines.
We develop plans that guarantee shipping services are supported by time-effective options whether the final destination is a major air hub, a manufacturing facility, or even a remote airstrip.

Choosing the right logistics partner to get your automotive and equipment parts is a critical business decision. With HotShotTrucking.com, experience the peace of mind and confidence that comes from an expert delivery plan, and working with a dedicated expeditor from start to finish. For more information, contact us today at (800) 713-1000 and let us help you get back on the road!