Peachtree Punctuality: Hot Shot Trucking Service Peachtree Businesses Can Depend On
"Peachtree" is certainly the most appropriate name for a city in the state of Georgia, but this town's importance goes far beyond its name. Peachtree is also a major center of heavy industry for the Atlanta metro area. A cornucopia of advanced businesses have major facilities here, including tech companies like Panasonic, manufacturers like Hoshizaki America and Sany, and print companies like Gallopade, to name just a few. These and other companies provide a bedrock for sustained economic growth in the area, ensuring that all Atlanta metro residents can count on steady jobs and increasing wealth. Thus with Peachtree's help the Atlanta area and all of Georgia remain critical to the US economy.
Hot Shot Trucking's Streamlined Process


Single point of contact
Work with the same expeditor during your shipment's entire process–no annoying call centers!
shipment-to-vehicle matching system
We carefully match the size and weight of your shipment to the right vehicle.
Vetted & exclusive carriers
We work with vetted, experienced carriers, so you get one vehicle for the entire delivery process
exclusive
.
real-time monitoring & alerts
Our GPS tracking technology lets us know exactly where your shipment is at all times.
Types of Vehicles
SPRINTER VAN
HotShotTrucking.com's expedited Sprinter vans have the capacity to meet your local, regional, or long-distance ground shipping needs. Measuring 8-12' x 52" x 70", our carefully-selected vans have the capacity to carry loads up to 3,000 lbs.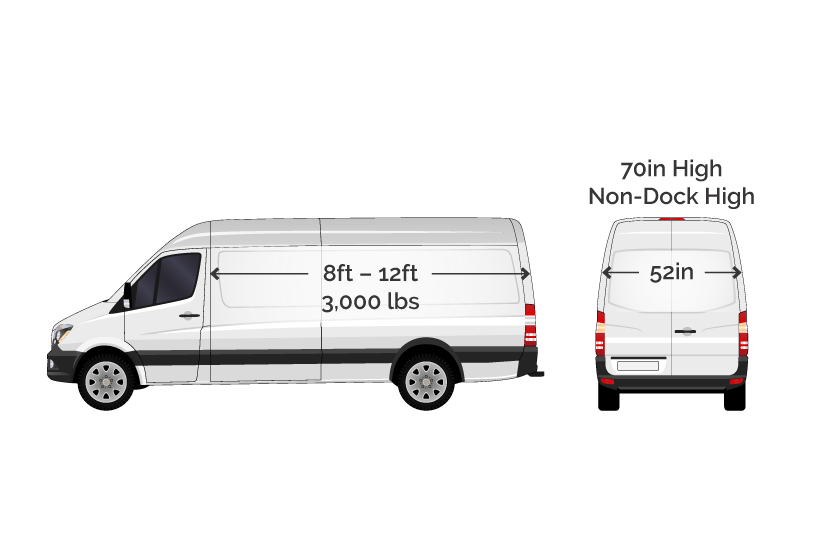 BOX TRUCK
We pride ourselves in working with trusted partners that offer carefully-vetted box trucks, from temperature-controlled vehicles to varying sizes that accommodate smaller loads. Our box trucks, or small straight trucks, measure 12-16' x 94" x 70" and have the capacity to carry up to 5,000 pounds.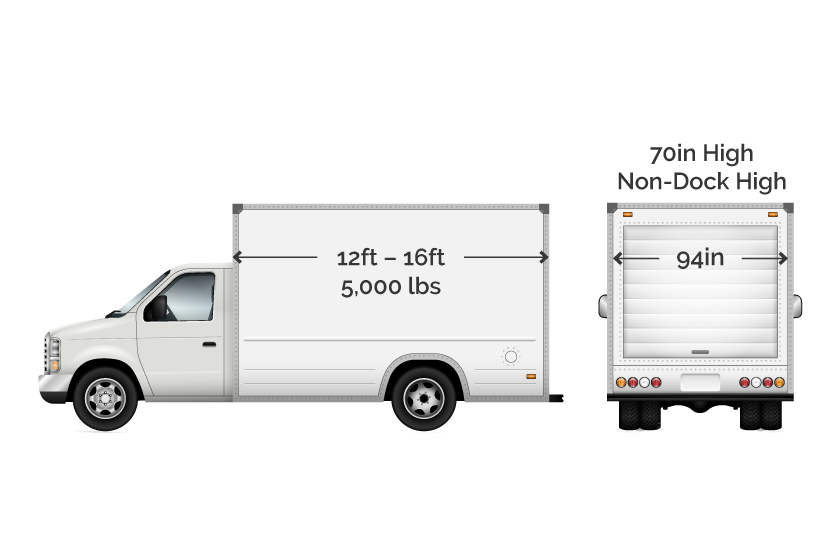 STRAIGHT TRUCK
Measuring 22-26' x 96" x 96", our straight trucks can carry loads up to 9,000 pounds. Our large straight truck services offer focused logistics, professional drivers, and deeply-experienced expeditors to get your delivery where it needs to go.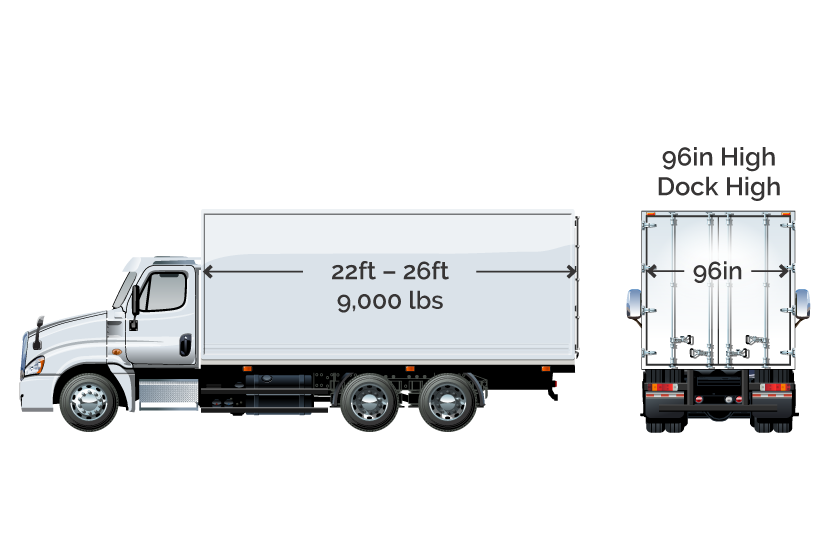 HOT SHOT TRUCK
We'll happily arrange for your freight to be transported via hot shot trucking services. We've proudly partnered with hot shot trucking providers across North America to give you access to carefully-vetted ground delivery vehicles for your time-critical freight.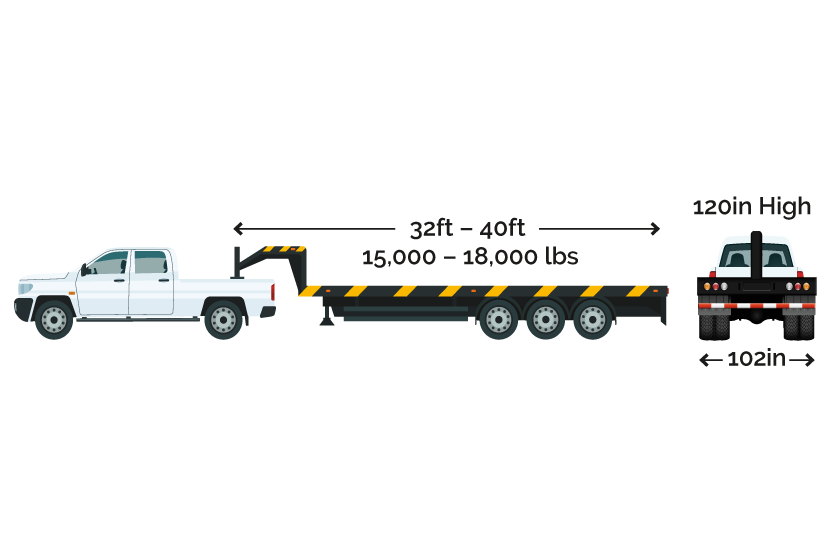 53' DRY VAN
Our fleet of 53-Ft dry vans can carry loads up to 42,000 pounds. Measuring 53' x 99" x 102", these carefully-vetted vehicles will ensure your time-sensitive freight arrives at its destination safely.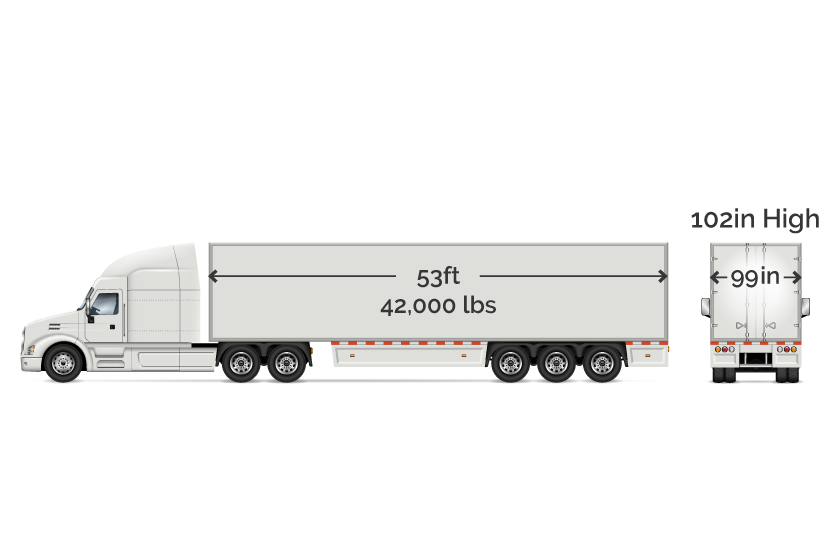 FULL FLATBED
AirFreight.com's full flat bed vehicles can accommodate wide or mega-size loads, such as specialized equipment machinery of all weights and sizes. Measuring 48-53' x 102" x 102", our fleet of full flat bed vehicles can carry freight of up to 48,000 pounds.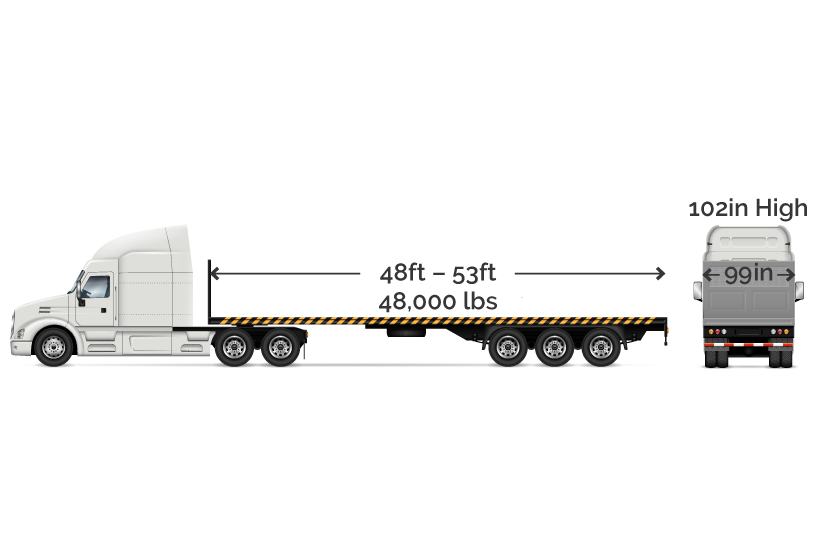 SPRINTER VAN
BOX TRUCK
STRAIGHT TRUCK
HOT SHOT TRUCK
53' DRY VAN
FULL FLATBED
Hot Shot Trucking Peachtree, Georgia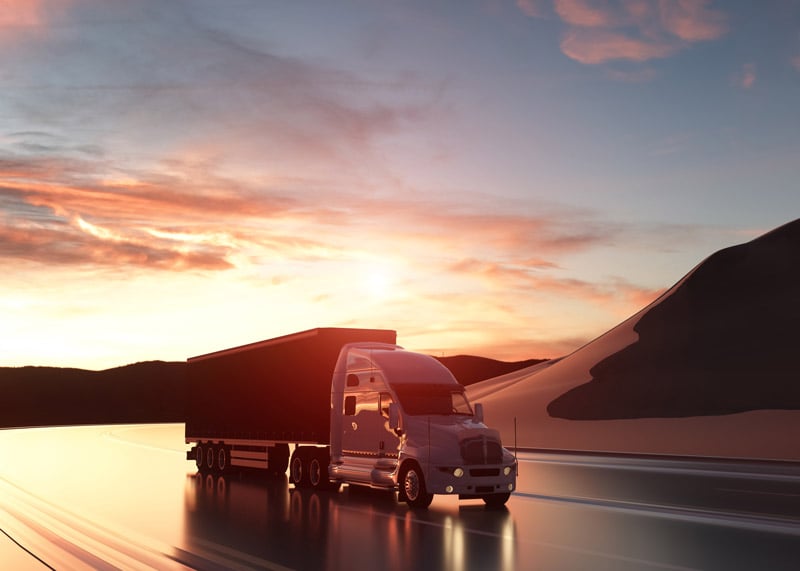 HotShotTrucking.com makes sure Peachtree has everything it needs to continue playing such a critical role. As a hot shot trucking Peachtree broker, we're familiar with the many unique shipping problems that plague such booming manufacturing towns and have developed a proven strategy to resolve them as soon as they arise. We bring to bear an enormous network of affiliated drivers and trucks, years of experience planning expedited deliveries, and a commitment to the success of our clients. With HotShotTrucking.com on your team, your supplies will never be more than a day away.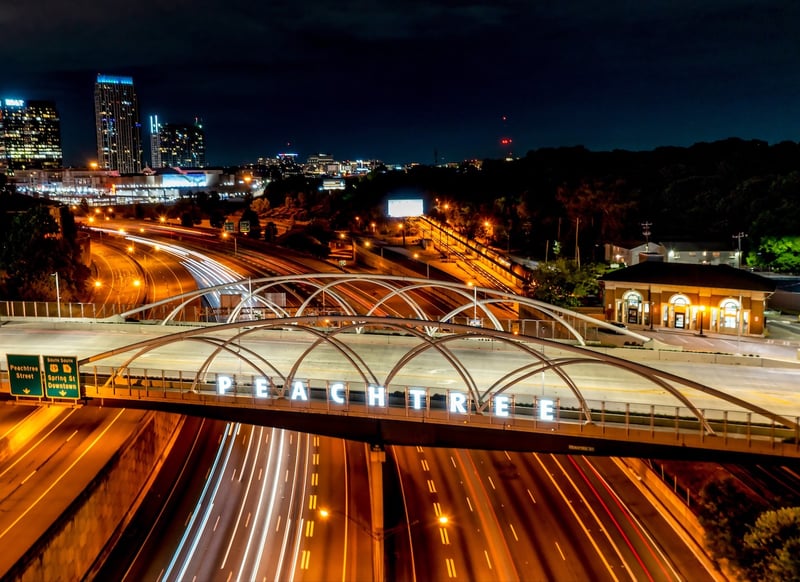 For a manufacturing town like Peachtree, it's critically important that local businesses avoid backlogs. Heavy industries tend to work on tight schedules, and cannot afford neither to have their production lines sit idle for more than a few hours nor to stockpile more supplies than they can use at any given time. Thus, such companies plan their shipping carefully to ensure that inputs arrive precisely when they're needed and are used immediately. But if those shipping operations run into an unexpected obstacle, such as a storm or a traffic jam, the entire plan may be thrown into chaos, and Peachtree businesses lose thousands waiting for the delay to be resolved.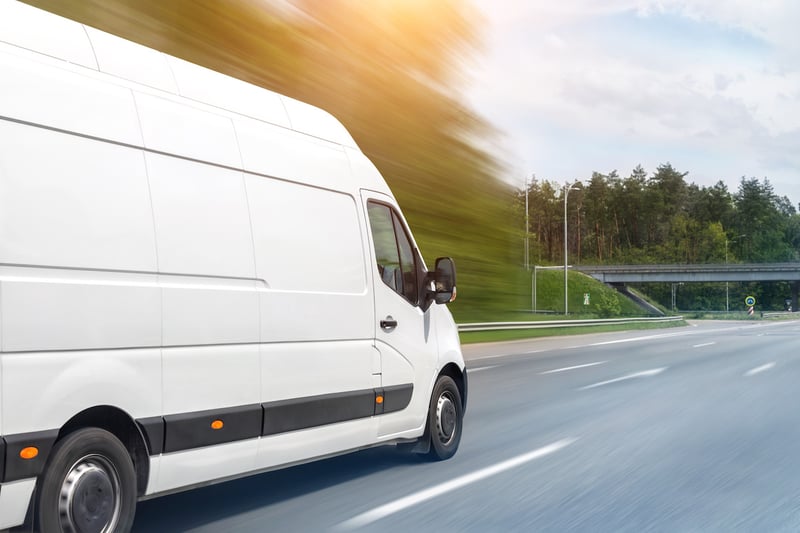 HotShotTrucking.com cuts short delays and their associated losses. Our experience as a hot shot trucking Peachtree broker has given us a thorough understanding of local shipping routes, the traffic patterns on those routes, and the factors that can cause delay and disruption. We take all this information into account when planning expedited shipping services to resolve your problems and keep your business at full production.
Our expedited shipping strategy has many moving pieces, all of which come together to ensure shipping success. The most important pieces include:
Premium Planning— Upon receiving your order, we waste no time coming up with the most reliable plan possible to fulfill it. Our centralized coordination team reviews a wide range of possible paths we can take between your starting point and Peachtree. We compare and contrast different paths based on the likelihood that a traffic jam will arise, a road will be closed, a storm will blow in, or some other problem will occur that will block or slow down our shipment. By weighing all these factors along with the length and speed of the route, we minimize the possibility that anything will go wrong during the shipment. Thus, your items will arrive when you're expecting them and well within your production window.
Delivery Monitoring— Proactive planning can eliminate many sources of delay, but it can't fully eliminate delays. After all, traffic patterns and weather reports aren't always predictive, and a truck might find itself blocked by disruptions that no one saw coming. To deal with this problem, HotShotTrucking.com has outfitted all of our affiliated trucks with the most advanced tracking equipment we can get our hands on. This technology provides us precise updates on the location of each vehicle throughout the delivery process. Our team follows this data and keeps an eye on the path ahead of each truck. Should they identify an unexpected jam or storm, they'll let the driver know it's in the way; the driver can then steer onto an alternate route. This way, we avoid obstacles and keep our trucks running at high speed throughout the journey.
Network Coordination— Swift deliveries means not just avoiding unexpected delays but also speeding up the mundane parts of the delivery process. The most effective way to do this is to avoid having to drive out to your starting point, but instead have trucks near that location before you ever place the order. HotShotTrucking.com has achieved this by building a gargantuan network of affiliated trucks and truckers. This network extends through every major metro area or other key economic center on the continent, from Canada to Mexico to every state in the Union. Thus, we will never be more than two hours' travel time away from your starting point, and can load up your goods as soon as we reach that point. The vast majority of the delivery will be devoted to driving to Peachtree, dividing our shipping time nearly in half.
Team Alternation— The skilled drivers in the HotShotTrucking.com network are accustomed to working as a team. Except on the swiftest deliveries, they operate two to a truck and alternate regularly between rest and work. By switching off in this way, each will have a chance to rest along the route, yet they never need to stop the truck for any significant length of time. Thus, overnight stops are eliminated, shaving hours off our delivery times and allowing us to provide consistent results no matter when in the day you place your order.
Accessible Answers— While we're coordinating all these shipping tactics and resources, HotShotTrucking.com will remain available to answer all your questions. Just give us a call and we'll tell you the exact location of your truck, its remaining travel time, and anything else you might want to know about the order. We also provide free quotes for prospective customers so you'll know exactly what to expect if you place an order.
HotShotTrucking.com | Peachtree, GA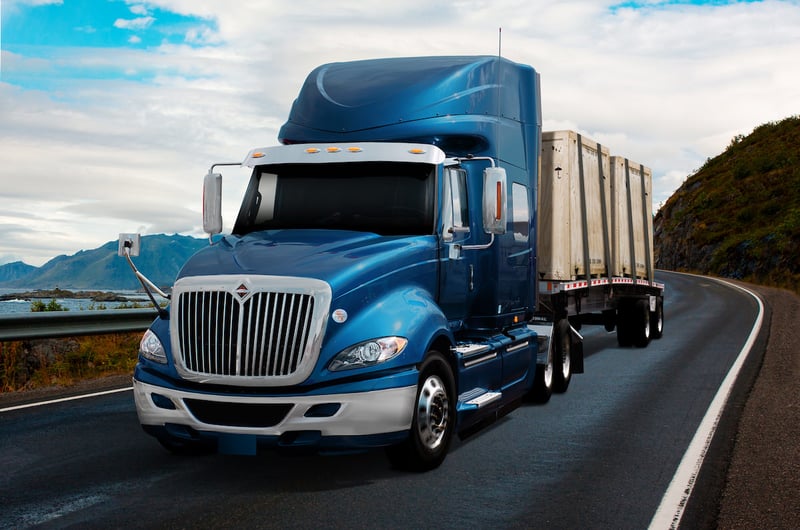 To learn more about HotShotTrucking.com or place your next order, give us a call today at (404) 348-4444.