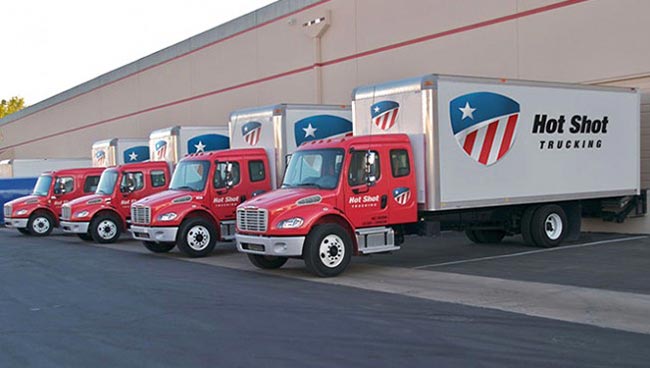 HotShotTrucking.com ensures that all Jersey City businesses can take advantage of their stellar location. We specialize in coordinating rapid deliveries into the city from any location in the nation, as well as from any part of Mexico or Canada. Our massive shipping network, years of experience, skilled staff, and open communication lines make us the perfect solution for any Jersey City company that's short on inputs. Just let us know what you need and we'll have your items loaded on our truck in under two hours and shipped to your destination in less than a day so that your company can get right back to business.
Along with Newark, Bridgeport, and New York City itself, Jersey City is one of the major cores of the Tri-State Area. The town currently has a population of more than a quarter million, which is massive enough by itself even before you consider the 23 million people that live in the surrounding metropolitan area. Shipping is never going to be simple in a region so dense, which is why local businesses go to such lengths to plan their logistics operations in detail. Every road has to be evaluated, every carrier has to be analyzed, and every driver has to be vetted before a Jersey City firm can feel confident in its supply lines. And even after all this, it's no guarantee that some traffic jam or winter storm won't throw the entire network into chaos.
HotShotTrucking.com is there for you when the chaos starts. We're an expedited delivery broker that has been doing business in Jersey City and the broader Tri-State Area for more than a decade, and is well aware of all the delivery problems that happen in this region. We've put together a shipping strategy well suited to the challenges of this area, allowing us to skate around traffic jams and keep all your items flowing steadily.