Hot Shot Trucking Utah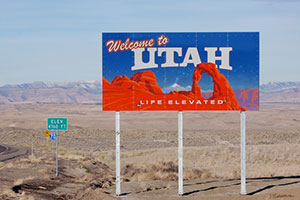 Hot Shot Trucking solutions for Utah and nationwide.
As a nationwide Hot Shot Trucking brokerage, HotShotTrucking.com provides unrivaled Expedited Freight services across Utah and the entire United States. By working with HotShotTrucking.com, you will be gaining access to our network of trained drivers that numbers in the thousands in addition to our wide-ranging solutions that provide everything from load optimization and Air Freight to Hot Shot Delivery. We're proud to offer the blend of experience, dedication and professionalism to bring you winning hotshot trucking results each and every time.
HotShotTrucking.com has extensive experience working with crude oil, natural gas, drilling, fracking and refinery operations across the country; and with Utah producing approximately 174,200 barrels per day between just five oil refineries, we recognize the need for flexible and versatile Hot Shot Trucking solutions. In fact, the energy sector is what we understand best as it's where we specialize, quite unlike any other hotshot trucking company. We know the urgency attached to the needs of the energy market and as a result we provide the hot shot trucking resources and knowledge to deliver the results you require to succeed.
Direct Shipping & Hot Shot Trucking Services in Utah Include:
Same Day Delivery
Dedicated Fleet Management
Ground Expedite
Time Definite Trucking
Local, Regional & National Truckload Service
One of the advantages of working with HotShotTrucking.com is our commitment to fast and convenient service. We will work with you according to your schedule, so hot shot loads are picked-up, held or delivered as you need them. Our customer service team also provides 24/7 support and access to our satellite tracking system, so that you are never left in the dark regarding the status of your freight.
HotShotTrucking.com provides Hot Shot Freight services for the following Utah oil refineries (including, but not limited to):
Salt Lake City Refinery (Tesoro) – Salt Lake City, UT
Salt Lake City Refinery (Chevron) – Salt Lake City, UT
North Salt Lake Refinery (Big West Oil) – North Salt Lake, UT
Woods Cross Refinery (Holly Corporation) – Woods Cross, UT
Woods Cross Refinery (Silver Eagle Refining) – Woods Cross, UT
Find out what fast and reliable Hot Shot Trucking in Utah can bring to your business, we hope you'll get started today by filling out our quick quote form and one of our urgent freight professionals will follow up immediately.