Swift Sandy Service: Hot Shot Trucking Sandy, Utah
Located in the Salt Lake City metropolitan area, Sandy, Utah has the distinction of being the "most walkable" city in the United States. Its wealth of footpaths and athletic urban planning are designed to make each section of the town equally accessible on foot. This leads to a fit, healthy environment that attracts professionals and thought leaders from all over the world.
Hot Shot Trucking's Streamlined Process


Single point of contact
Work with the same expeditor during your shipment's entire process–no annoying call centers!
shipment-to-vehicle matching system
We carefully match the size and weight of your shipment to the right vehicle.
Vetted & exclusive carriers
We work with vetted, experienced carriers, so you get one vehicle for the entire delivery process
exclusive
.
real-time monitoring & alerts
Our GPS tracking technology lets us know exactly where your shipment is at all times.
Types of Vehicles
SPRINTER VAN
HotShotTrucking.com's expedited Sprinter vans have the capacity to meet your local, regional, or long-distance ground shipping needs. Measuring 8-12' x 52" x 70", our carefully-selected vans have the capacity to carry loads up to 3,000 lbs.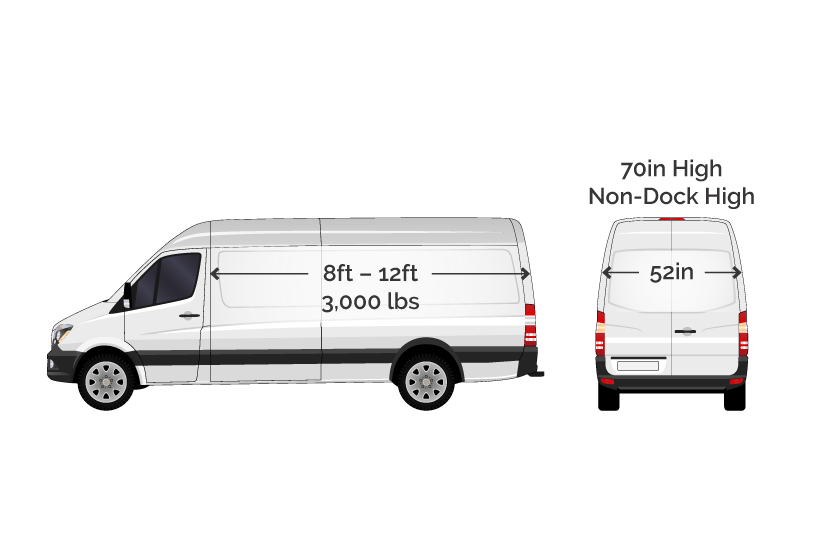 BOX TRUCK
We pride ourselves in working with trusted partners that offer carefully-vetted box trucks, from temperature-controlled vehicles to varying sizes that accommodate smaller loads. Our box trucks, or small straight trucks, measure 12-16' x 94" x 70" and have the capacity to carry up to 5,000 pounds.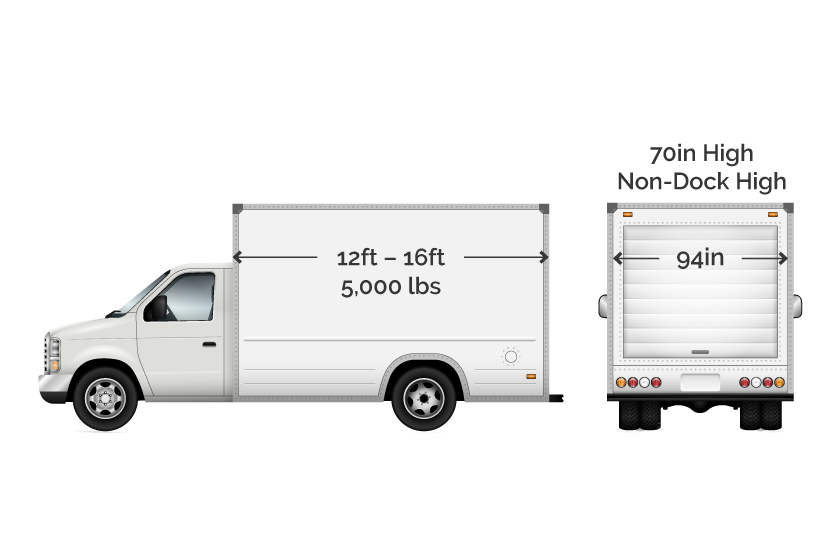 STRAIGHT TRUCK
Measuring 22-26' x 96" x 96", our straight trucks can carry loads up to 9,000 pounds. Our large straight truck services offer focused logistics, professional drivers, and deeply-experienced expeditors to get your delivery where it needs to go.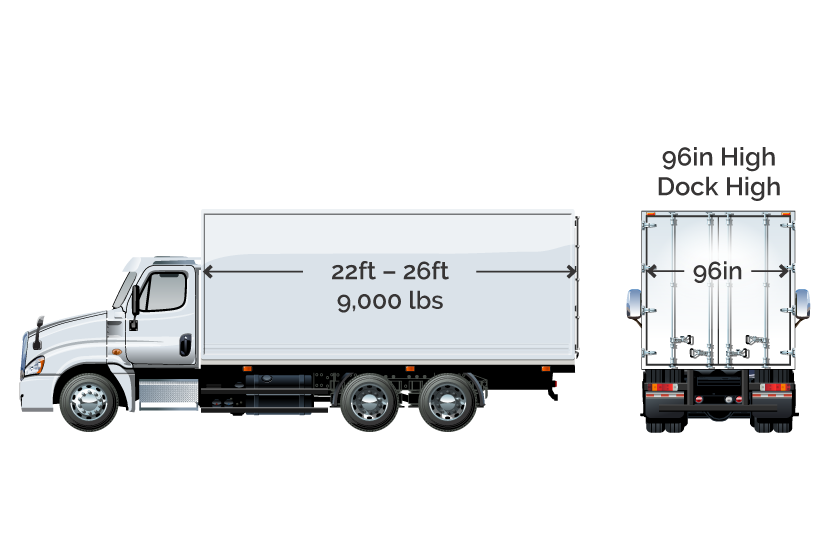 HOT SHOT TRUCK
We'll happily arrange for your freight to be transported via hot shot trucking services. We've proudly partnered with hot shot trucking providers across North America to give you access to carefully-vetted ground delivery vehicles for your time-critical freight.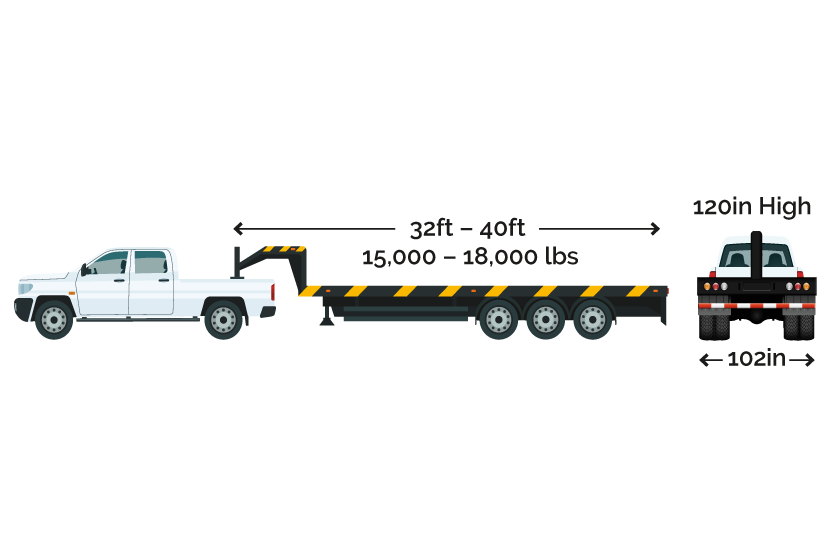 53' DRY VAN
Our fleet of 53-Ft dry vans can carry loads up to 42,000 pounds. Measuring 53' x 99" x 102", these carefully-vetted vehicles will ensure your time-sensitive freight arrives at its destination safely.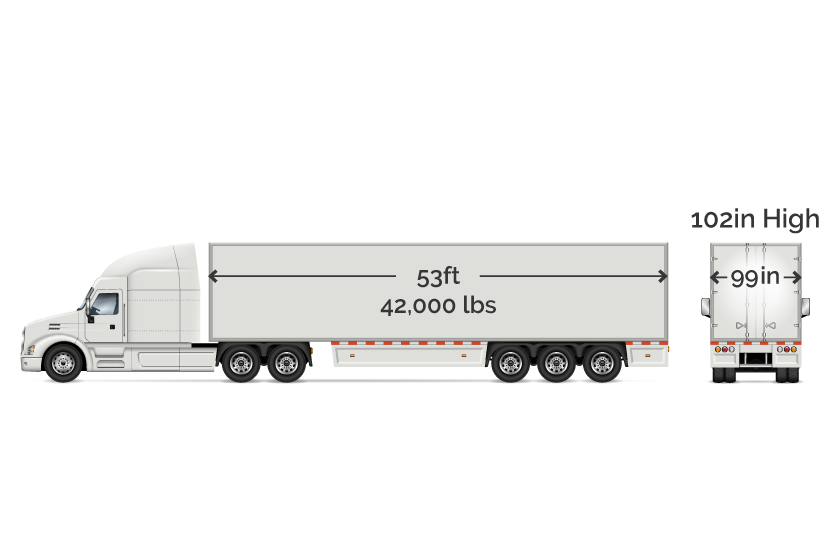 FULL FLATBED
AirFreight.com's full flat bed vehicles can accommodate wide or mega-size loads, such as specialized equipment machinery of all weights and sizes. Measuring 48-53' x 102" x 102", our fleet of full flat bed vehicles can carry freight of up to 48,000 pounds.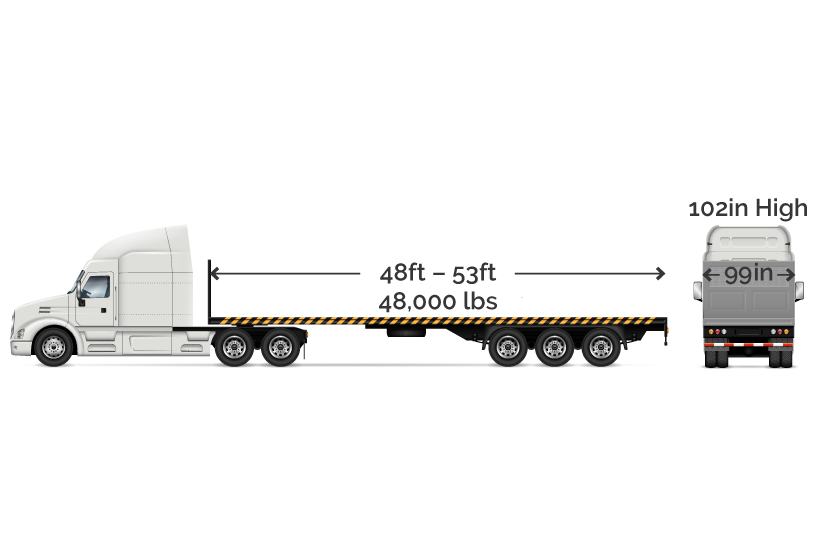 SPRINTER VAN
BOX TRUCK
STRAIGHT TRUCK
HOT SHOT TRUCK
53' DRY VAN
FULL FLATBED
Hot Shot Trucking Sandy, Utah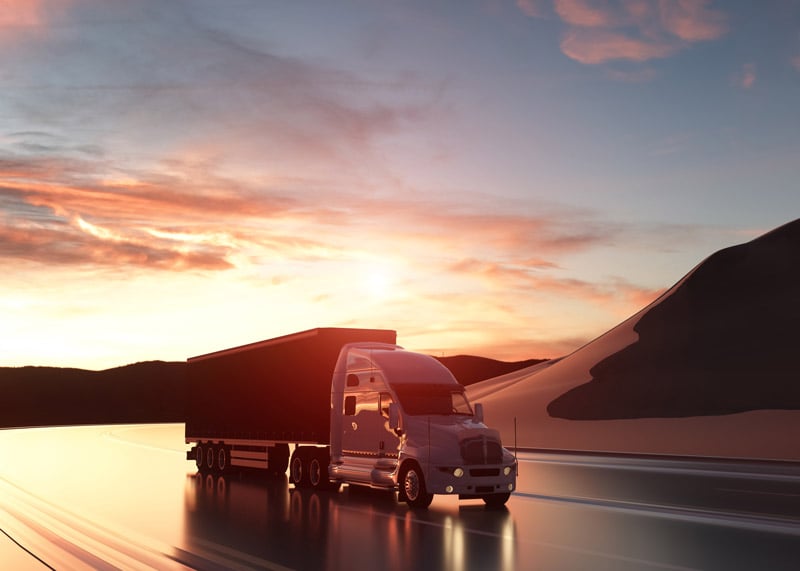 With these professionals come a wide variety of advanced research, manufacturing, and engineering businesses, which provide a robust source of wealth for the people of Sandy. This allows the city to remain the economic powerhouse of the Salt Lake region.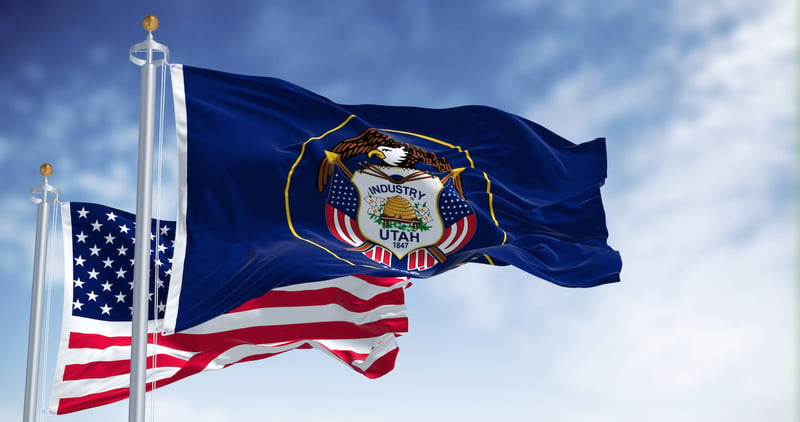 While walking is the perfect form of transit for the people of Sandy, the city's supplies often need to arrive by other means. Trucking routes are essential to Sandy's prosperity, and if one of those routes gets disrupted, local businesses lose thousands of dollars— unless a quick emergency delivery can be organized. HotShotTrucking.com provides those quick deliveries. As a hot shot trucking service Sandy businesses can turn to in a crisis, we're prepared to ship from any town in North America in less than 24 hours. The moment you run short on supplies, give us a call and we'll get you everything you need to return to business as usual.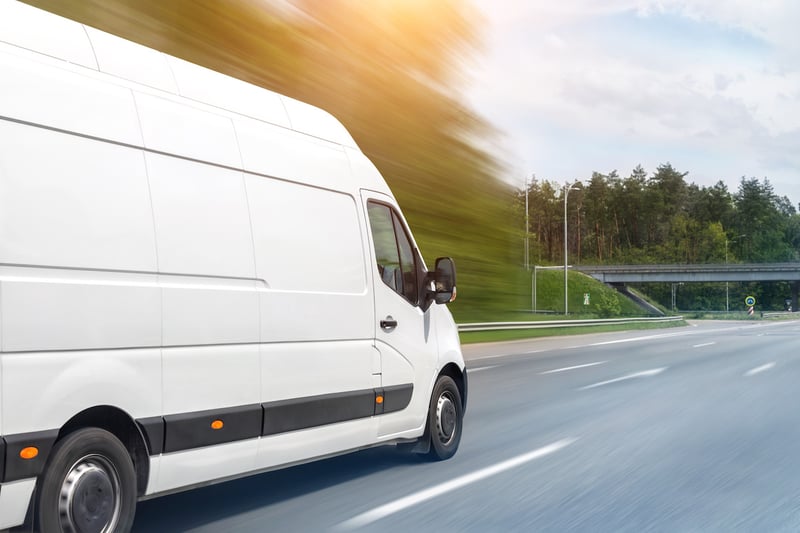 Sandy and the rest of the Salt Lake metropolitan area face a unique set of logistical challenges. As a relatively dense urban area in an otherwise fairly remote part of the country, they have all the difficulties of shipping into a populous city without the benefits of well-trodden supply routes that towns like LA and Denver can count on. Thus, businesses in Sandy often rely on specialized carriers who have planned specific routes for their benefit. But depending on specialized deliveries is dangerous, as it leaves little recourse in the event that that delivery process is disrupted.
We respond promptly and effectively to any emergency shipment request you place, completing the delivery on or ahead of schedule through our:
Coordinated Network— Our fleet of affiliated delivery trucks, trailers, and vans is as large as it is far-flung. Stationed in major cities from Oaxaca to Florida to Oregon to Nova Scotia, these vehicles can pick up any items you need in less than two hours and then head for Sandy at the best possible speed. By organizing such a capacious network of carriers, we're prepared to supply any business, no matter how unusual their shipping route may be. Just inform us of your shipping needs and we'll send the closest available truck straight to the starting point without hesitation. We thus skip any need for a lengthy trip out to your supplies, shaving many hours off the total delivery time.
Diligent Truckers— We combine our massive network of vans and trucks with a web of skilled trucking professionals. Our affiliated drivers all have to undergo an extensive vetting process, during which time they establish the extent of their experience, the nature and quality of their skills, the degree of their commitment to clients' wellbeing, and their ability to complete swift deliveries on any route. We recruit drivers who are able to cooperate with our central office while still showing independent initiative whenever they need to on the road, and who will treat each client with the utmost respect and care. Through this vetting process, we assemble a team that you will trust every bit as much as we do, so you can know your goods are being cared for properly.
Dedicated Services— Besides recruiting the best drivers, we make sure those drivers are focused on each client's unique needs. To do this, we require each vehicle in our network to adopt a dedicated trucking strategy, meaning they serve one customer at a time. By avoiding lumping multiple clients' supplies into one vehicle, we narrow our drivers' focus and allow them to concentrate on your items specifically. This dedicated trucking arrangement also allows us to plan the best possible routes, since it takes away any need to build in detours or multiple destination. We'll have only your starting point to and your Sandy destination to think about, and can find the best available route between the two.
Comprehensive Planning— We're serious when we say that we look for the best available route. Our delivery planning teams consider a multitude of possible paths linking your starting point and Sandy, and weigh them using a variety of factors. We aim to select the shortest route with the highest speed limit, but we recognize how that isn't always the best route, particularly when traffic jams or impassable storms plague it. We thus also incorporate traffic and weather data, along with any other information that lets us identify and avoid delays. By planning ahead, we minimize the risk of delays or disruptions and ensure the few that do occur can be easily dealt with.
Delivery Monitoring— Dealing with delays and disruptions means responding as soon as they occur— or, better yet, before they occur! HotShotTrucking.com is able to do this by outfitting our vehicles with the best available tracking tech and reviewing the resulting data as it comes in. Each time your vehicle reaches a new route or other marker in its journey, we'll know as soon as it gets there and can promptly look ahead to the rest of the route. If we see that one of the remaining roads is closed or damaged, that a traffic jam has emerged, or that harsh weather has blown in, we can guide the truck around that problem and onto an alternate route.
HotShotTrucking.com | Sandy, UT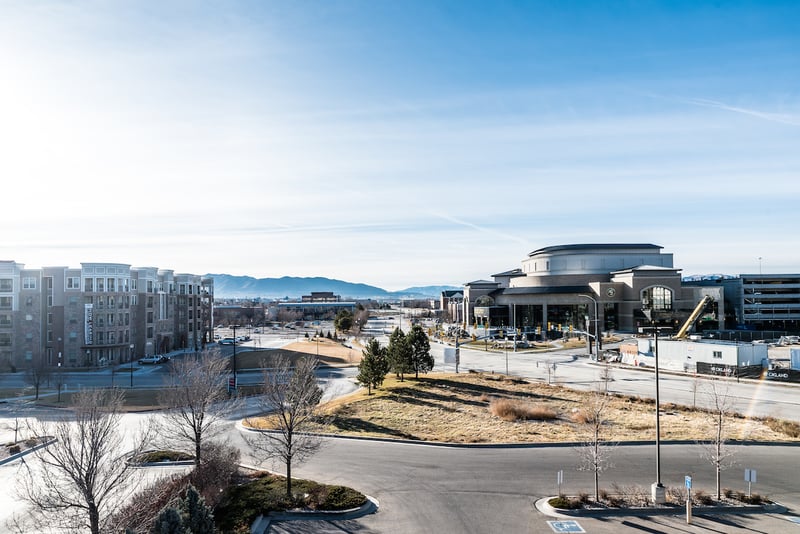 HotShotTrucking.com provides that otherwise absent recourse. As an emergency delivery broker with a long history serving the Salt Lake area, we cater to the unique needs of Sandy businesses.
HotShotTrucking.com is the master of expedited delivery, ensuring that Sandy businesses have no trouble obtaining essential supplies. To learn more or place an order, visit HotShotTrucking.com or call us today at (801) 784-1444.