The Iowa Transportation Commission (ITC) has just approved May's proposed Iowa Transportation Program that was submitted by the IDOT. The approval is welcome news for those in the Hot Shot Trucking and Expedited Freight markets as the state of Iowa provides a vital east-west corridor for interstate trucking and the approved projects will help alleviate congestion across the state.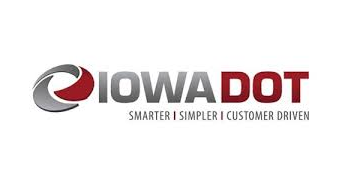 The approved IDOT proposal called for $3.2 billion in highway right of way and construction projects that are considered priorities over the next five years. About one-third of that figure is assigned to improvements for state-owned bridges, a recurring theme across the nation when it comes to infrastructure reinvestment. A similar percentage goes toward highway enhancements highway safety, both factors in reducing traffic congestion.
Funding in part will be covered by the state's recent 10 cent gas tax increase indicating that all of these additional funds will be allocated to approved road and bridge schemes. Overall the allocation of funds is split as follows; 43 percent for pavement, 34 percent for structures, 17 percent for grading, 3 percent for right of way and 3 percent set for miscellaneous work.
Among the largest projects within the plan are improvements to Interstate 29 in Sioux City, the I-73 Mississippi River bridge replacement in Bettendorf and the interstate system in the Council Bluffs area. Capacity improvements via expansion to four-lanes are also called for on sections of U.S. 20, U.S. 30 and U.S. 61. We're excited to see such projects get the green light in Iowa to help ensure our hot shot services run as efficiently as possible.
Full details of the plan are available here via .pdf.