2015 continues to show stable to good results for the trucking sector along with the economy and this was mirrored by the latest tonnage results from the American Trucking Association. The May report showed an increase of 1.1 percent in the seasonally adjusted for hire truck tonnage which represent a good recovery from the 1.4 percent loss seen in April.
The index improved therefore to 132.1 (2000 baseline is 100), the peak rate recorded was 135.8 in January of last year. Year-over-year growth fell marginally to an increase of 1.8 percent compated with May of 2014 with analysts hoping for stronger numbers in June. On aggregate the 2015 numbers to date remain healthy with overall tonnage improving by 3.7 percent through the end of May.
Chief ATA Economist Bob Costello expanded upon the results;
"The good news is that truck tonnage increased in May, but tonnage is certainly not strong at the moment as factory output is soft and there is an inventory reduction occurring throughout the supply chain. I believe the inventory correction should end this summer and truck freight, helped by better personal consumption, will accelerate which is good because I think it is unlikely factory output will boost truck tonnage much until later this year or next year."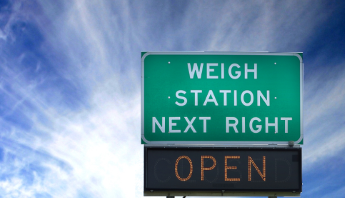 Trucking results are usually well matched to the economy and the same holds true so far this year. Once again some extreme winter weather slowed production and spending especially in February and that coupled with slower exports due to a strong dollar saw things fairly level during Q1 2015. Another factor for trucking is a notable change in the oil industry due to the drop in oil prices. We expect the economy to gather pace over the coming months with overall performance on schedule and very similar to last year.