Most observers of the nationwide trucking industry and hot shot trucking would be quick to acknowledge Texas as being the core of the interstate trucking sector. Based purely on the number of drivers, vehicles and companies operating in the industry it stands well above any other state in the country. What few people might guess correctly is which state boasts the second highest number of trucking companies and some amazing other data which could arguably suggest it's more dependent on the health of the trucking industry than Texas perhaps.

The answer (which you surely gathered by the title of this piece) is Nebraska, the large prairie state may only lay claim to being the 37th most populous in the nation but in trucking terms it is very close to being number one. If you've ever spent parts of July baking or January shivering in Nebraska you'll also know that it is a state of great extremes in weather, an environment which tends to lead to raising very hearty individuals. Perhaps it's more than location alone that has resulted in Nebraska having the highest number of nationwide trucking companies per capita in the country ahead of even Texas.

In fact the state is home to 81,000 tractors and about a quarter of a million trailers, both numbers are even more staggering when you consider the population of the state stands at just under 1.9 million. You can't discount geography either, sitting at the heart of the country and hosting the busiest east-west corridor for commercial traffic in the country as I-80 crosses the state and with a huge volume of freight transported along its length.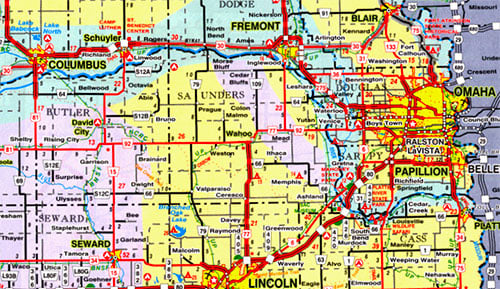 With such reliance on trucking it stands to reason that when the industry is as robust as it currently is that Nebraska flourishes. At a recent speech given by Larry Johnson of the Nebraska Trucking Association he shared the good news about the health of the trucking sector but also explained that there are issues that must be addressed. The ongoing and growing driver shortage continues to restrict the potential of the industry and is poised to become a larger obstacle in the immediate future.

In addition are transport related concerns such as traffic congestion in urban areas and major arteries which only accelerate as volume grows and adequate funding isn't provided to repair and improve roads at a suitable pace. He, like others in the industry, expressed that increases to fuel taxes were a necessary method to provide funding for urgently required upgrades in Nebraska and elsewhere.

Considering the importance of the trucking industry to the health of the nation's economy not to mention the 80,000 CDL holders in Nebraska I hope his words are heeded.