Hot Shot Trucking Alabama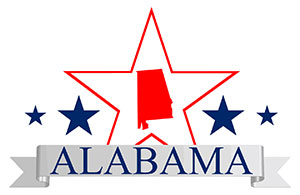 With three oil refineries producing roughly 148,700 barrels per day in addition to natural gas, drilling and fracking operations across the state, Alabama has become a hotbed of activity in the energy production industry. With so much ongoing output, fast and dependable Hot Shot Trucking in Alabama is essential to the success of your business.
HotShotTrucking.com has the proven results, immense experience and unrivaled capacity to get your hotshot loads to their destinations on time, every time. We utilize a network of thousands of team and expedited drivers and several transportation options to make sure we can operate according to your schedule, and safely haul any size load you need via our hot shot trucks. You can also depend on our Hot Shot Services and expertise for urgent freight for the construction, automotive, aeropsace and chemical sectors.
Time Critical Hot Shot Trucking Services in Alabama Include:
Hot Shot Delivery
Expedited Shipping
Air Charter & Air Freight
Load Planning and Optimization
Urgent Freight & Over-Dimensional Loads
HotShotTrucking.com provides Hot Shot Delivery solutions at the local, regional and national levels. So if you need equipment, parts or machinery delivered to Mobile, Tuscaloosa or elsewhere across the United States, we can handle it with our hot shot trucks. You can depend upon Hot Shot Trucking for your time critical freight.
HotShotTrucking.com provides Hot Shot Freight services for the following Alabama oil refineries (including, but not limited to):
Saraland Refinery (Shell Oil Company) – Saraland, AL
Tuscaloosa Refinery (Hunt Refining Company) – Tuscaloosa, AL
Mobile Refinery (Gulf Atlantic Refining & Marketing) – Mobile, AL
Learn more about how we achieve reliable and effective Hot Shot Trucking throughout Alabama, and find out what it can do for you and your company. Get started today by filling out a quick quote form.