Hot Shot Trucking Terre Haute: Working With Your Schedule In The Wabash Valley
Located in Vigo County on the western edge of Indiana, Terre Haute stands as a testament to the value of diversification. This town of 60,000 has one of the most varied economies in the region, serving as a center for manufacturing, tourism, education, and the arts. This not only provides ample wealth and jobs for the local population, but also creates a solid economic base so that the city can continue thriving through the long haul. HotShotTrucking.com adds reliable logistics services to that economic base.
Hot Shot Trucking's Streamlined Process


Single point of contact
Work with the same expeditor during your shipment's entire process–no annoying call centers!
shipment-to-vehicle matching system
We carefully match the size and weight of your shipment to the right vehicle.
Vetted & exclusive carriers
We work with vetted, experienced carriers, so you get one vehicle for the entire delivery process
exclusive
.
real-time monitoring & alerts
Our GPS tracking technology lets us know exactly where your shipment is at all times.
Types of Vehicles
SPRINTER VAN
HotShotTrucking.com's expedited Sprinter vans have the capacity to meet your local, regional, or long-distance ground shipping needs. Measuring 8-12' x 52" x 70", our carefully-selected vans have the capacity to carry loads up to 3,000 lbs.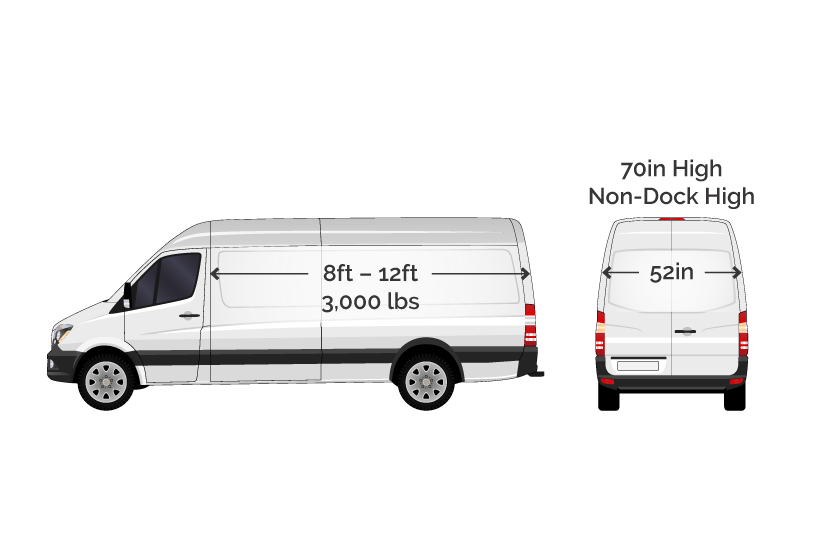 BOX TRUCK
We pride ourselves in working with trusted partners that offer carefully-vetted box trucks, from temperature-controlled vehicles to varying sizes that accommodate smaller loads. Our box trucks, or small straight trucks, measure 12-16' x 94" x 70" and have the capacity to carry up to 5,000 pounds.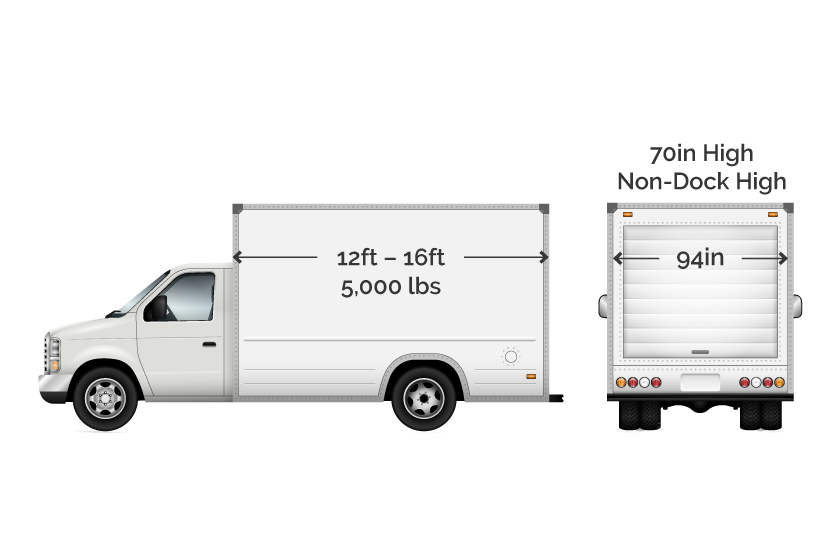 STRAIGHT TRUCK
Measuring 22-26' x 96" x 96", our straight trucks can carry loads up to 9,000 pounds. Our large straight truck services offer focused logistics, professional drivers, and deeply-experienced expeditors to get your delivery where it needs to go.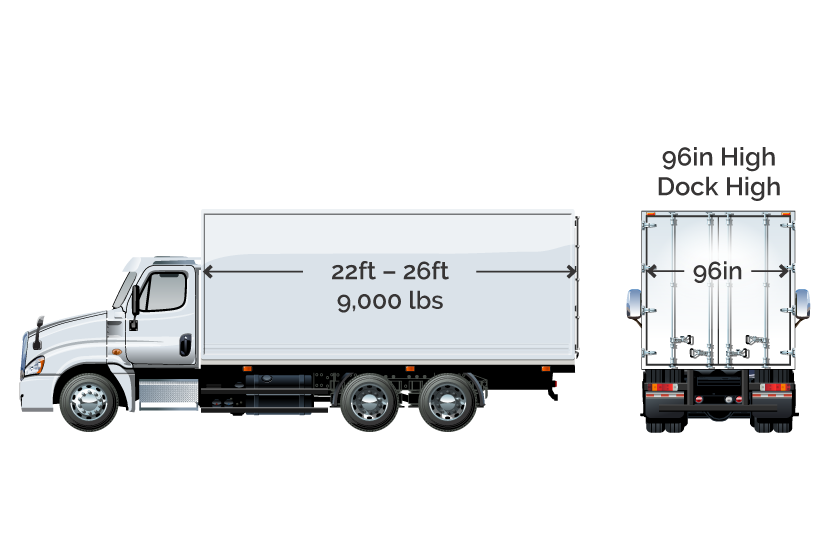 HOT SHOT TRUCK
We'll happily arrange for your freight to be transported via hot shot trucking services. We've proudly partnered with hot shot trucking providers across North America to give you access to carefully-vetted ground delivery vehicles for your time-critical freight.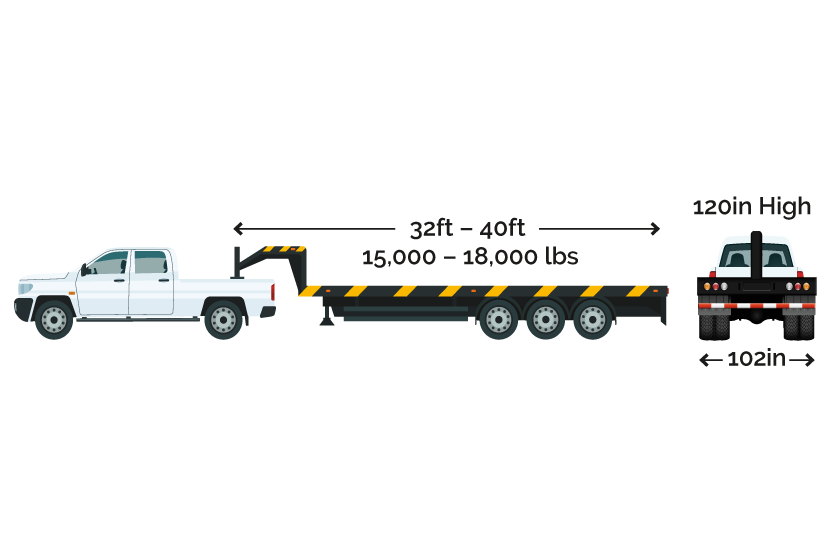 53' DRY VAN
Our fleet of 53-Ft dry vans can carry loads up to 42,000 pounds. Measuring 53' x 99" x 102", these carefully-vetted vehicles will ensure your time-sensitive freight arrives at its destination safely.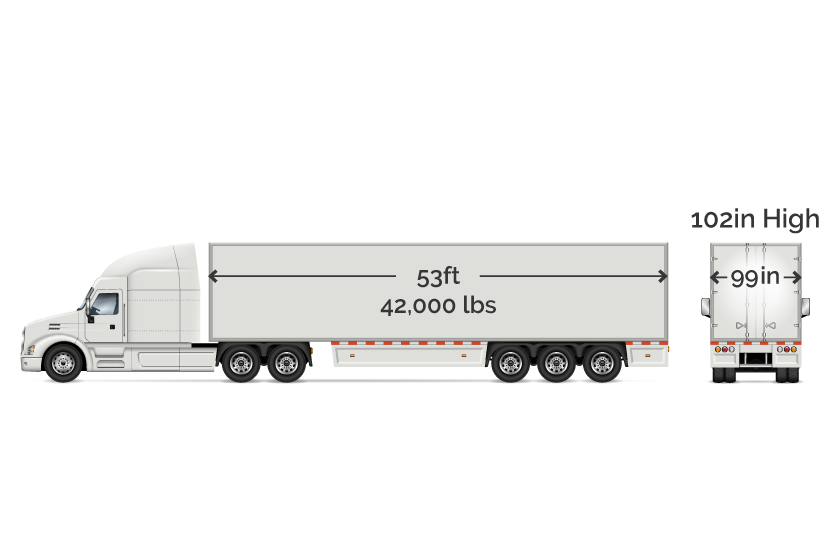 FULL FLATBED
AirFreight.com's full flat bed vehicles can accommodate wide or mega-size loads, such as specialized equipment machinery of all weights and sizes. Measuring 48-53' x 102" x 102", our fleet of full flat bed vehicles can carry freight of up to 48,000 pounds.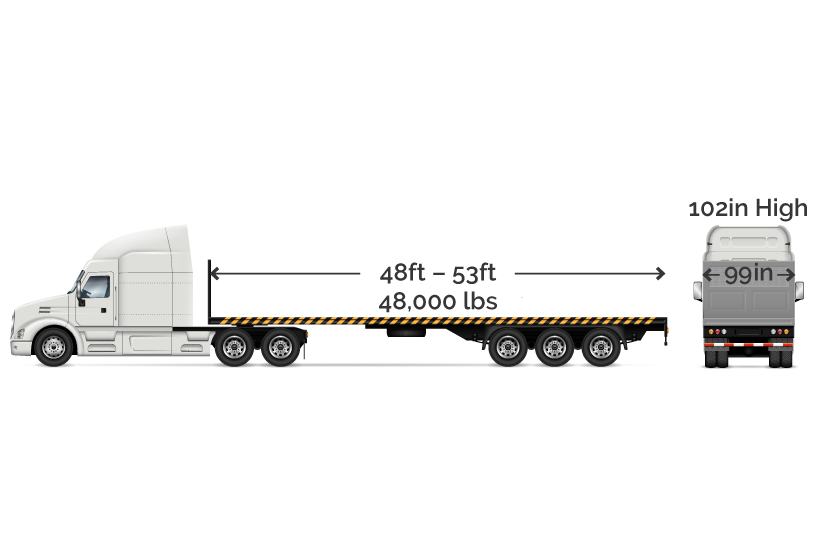 SPRINTER VAN
BOX TRUCK
STRAIGHT TRUCK
HOT SHOT TRUCK
53' DRY VAN
FULL FLATBED
Hot Shot Delivery Terre Haute, Indiana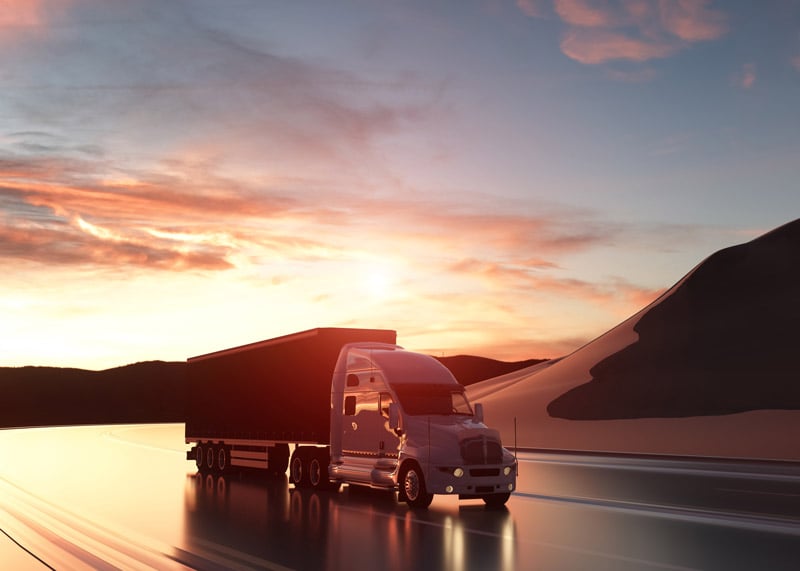 HotShotTrucking.com believes the key to shipping success is to know where you're working. We've thus taken the time to understand Terre Haute and other western Indiana communities, getting a good sense of local logistics needs and opportunities. Here, the greatest opportunity is in speed. Manufacturers in the Vigo County Industrial Park and throughout the Terre Haute area work on tight schedules, needing to ship in supplies and ship out finished goods without skipping a beat. The same goes for the city's other producers, all of which have to carefully plan out their activities in order to compete successfully. Logistics providers thus need to provide shipping services to and from Terre Haute that are not just quick, but consistently quick.
HotShotTrucking.com prides itself on speed and consistency:
When providing deliveries both into and out of Terre Haute, we begin by studying all of the roads we might be able to take and assessing them for expediency. We take into account not just how much traffic congestion there is on each road, but also how likely we are to run into harsh weather, road damage, road closures, or other sources of delay should we take it. By planning routes in this matter, we not only speed up our shipments but ensure that there are as few discrepancies as possible between our estimated and actual arrival times.
To reinforce speed and consistency, HotShotTrucking.com relies on teams of two drivers for each truck, who switch off with one another so each has a chance to rest and sleep. This system has a number of advantages, chief among them that we are able to keep our trucks on the road through the night. As a result, you can get your goods more quickly without an added risk of driver fatigue.
HotShotTrucking.com has a network of vehicles and personnel that spans major cities throughout the United States, Mexico, and Canada. This network allows us to send goods to Terre Haute from any starting point on the continent, as we're sure to have a truck within two hours of that point. It also means that if you're shipping out of Terra Haute, we'll have plenty of trucks along the way to keep the shipment on track.
HotShotTrucking.com | Terre Haute, IN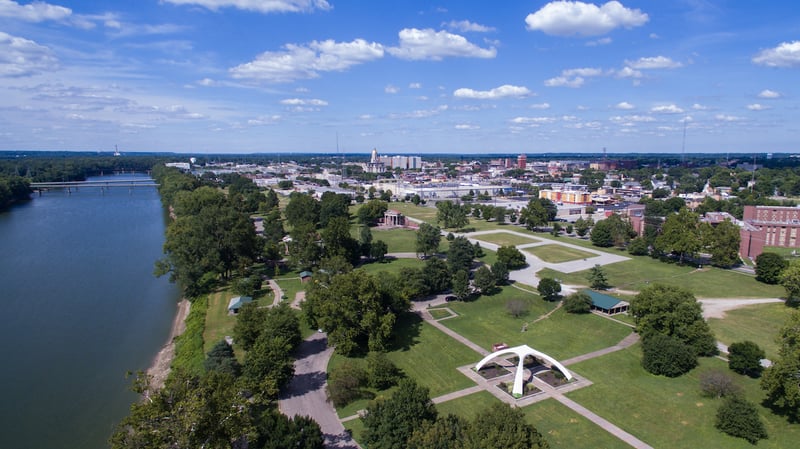 Having long provided hot shot services Terre Haute, Bloomington, Crawfordsville, and throughout western Indiana, we supply all the town's industries so they can continue working at full capacity.
To learn more about hot shot services Terre Haute or get a free quote for your next delivery, visit HotShotTrucking.com or call (317) 800-7222.