Hot Shot Trucking Overland Park: Expedited Solutions To Shipping Emergencies
Being an economic hub is both a blessing and a curse, and no town knows it better than Overland Park. As one of the most important production centers in Kansas, Overland Park is filled to the brim with advanced, industrious businesses. Such a variety of productive companies keeps Overland Park competitive economically and provides a source of jobs that remains robust against any economic downturn. But it also creates an insatiable need for supplies— one that carriers often struggle to fulfill. As the economy of Overland Park grows larger and more diversified, the supply challenges only get worse, requiring local companies to plan for disruption.
Hot Shot Trucking's Streamlined Process


Single point of contact
Work with the same expeditor during your shipment's entire process–no annoying call centers!
shipment-to-vehicle matching system
We carefully match the size and weight of your shipment to the right vehicle.
Vetted & exclusive carriers
We work with vetted, experienced carriers, so you get one vehicle for the entire delivery process
exclusive
.
real-time monitoring & alerts
Our GPS tracking technology lets us know exactly where your shipment is at all times.
Types of Vehicles
SPRINTER VAN
HotShotTrucking.com's expedited Sprinter vans have the capacity to meet your local, regional, or long-distance ground shipping needs. Measuring 8-12' x 52" x 70", our carefully-selected vans have the capacity to carry loads up to 3,000 lbs.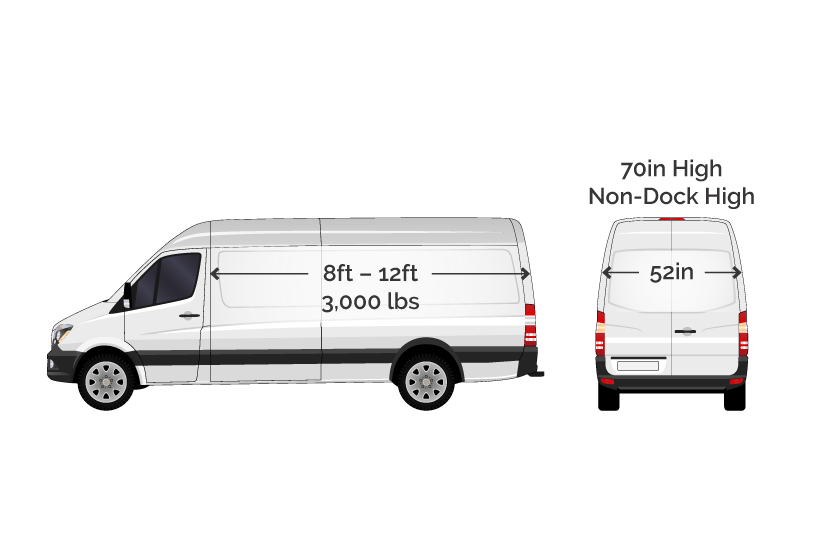 BOX TRUCK
We pride ourselves in working with trusted partners that offer carefully-vetted box trucks, from temperature-controlled vehicles to varying sizes that accommodate smaller loads. Our box trucks, or small straight trucks, measure 12-16' x 94" x 70" and have the capacity to carry up to 5,000 pounds.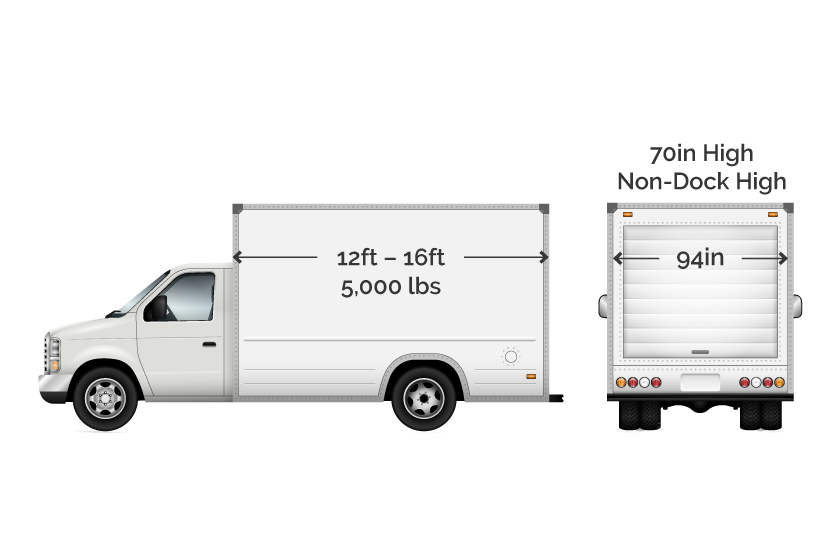 STRAIGHT TRUCK
Measuring 22-26' x 96" x 96", our straight trucks can carry loads up to 9,000 pounds. Our large straight truck services offer focused logistics, professional drivers, and deeply-experienced expeditors to get your delivery where it needs to go.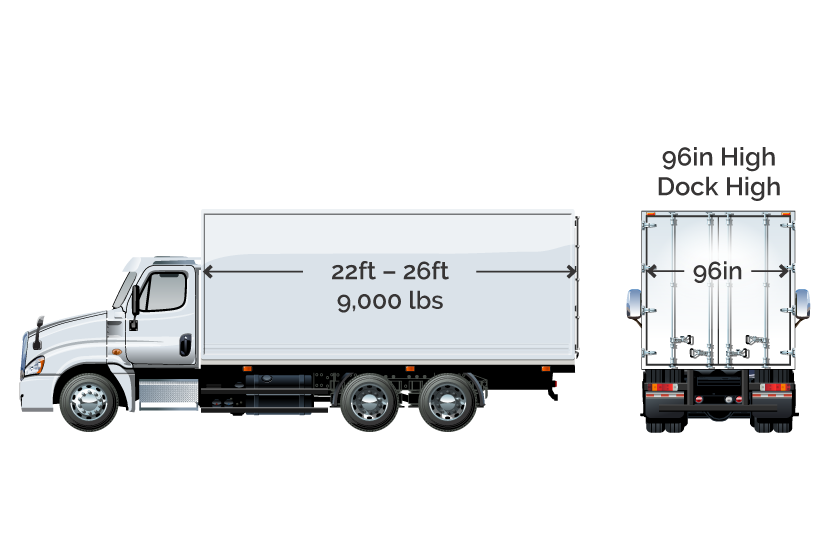 HOT SHOT TRUCK
We'll happily arrange for your freight to be transported via hot shot trucking services. We've proudly partnered with hot shot trucking providers across North America to give you access to carefully-vetted ground delivery vehicles for your time-critical freight.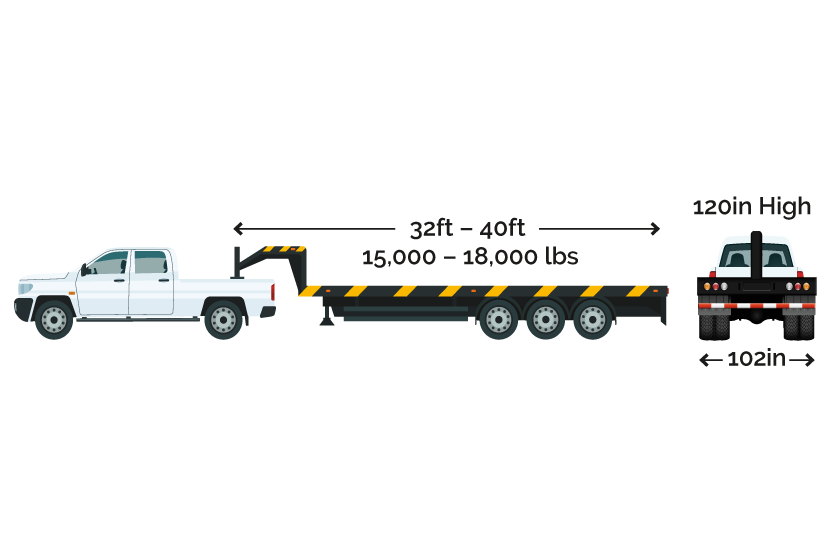 53' DRY VAN
Our fleet of 53-Ft dry vans can carry loads up to 42,000 pounds. Measuring 53' x 99" x 102", these carefully-vetted vehicles will ensure your time-sensitive freight arrives at its destination safely.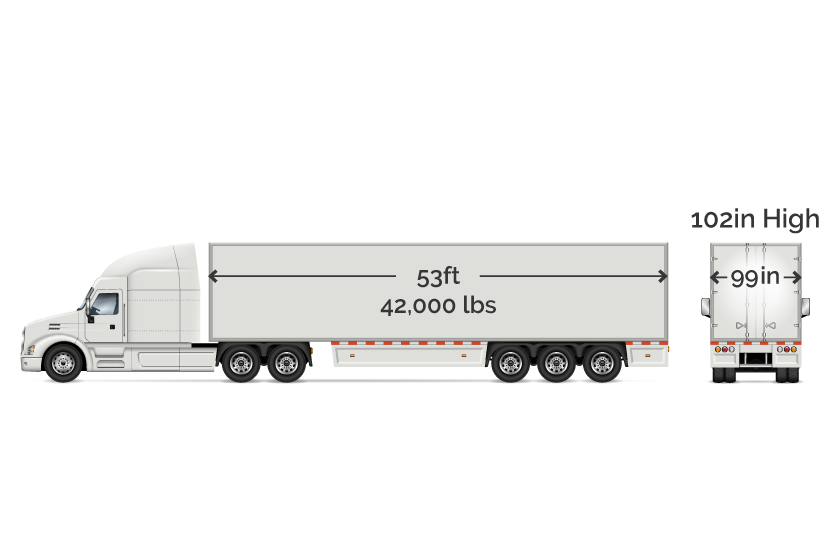 FULL FLATBED
AirFreight.com's full flat bed vehicles can accommodate wide or mega-size loads, such as specialized equipment machinery of all weights and sizes. Measuring 48-53' x 102" x 102", our fleet of full flat bed vehicles can carry freight of up to 48,000 pounds.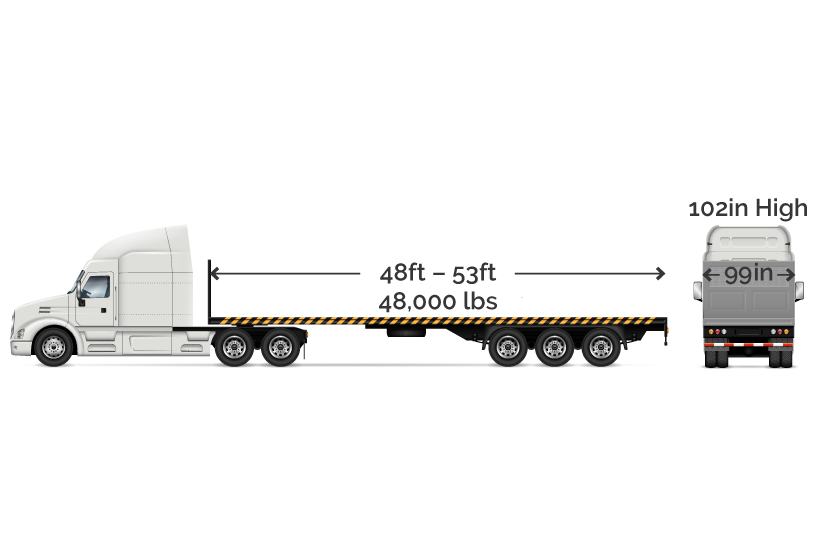 SPRINTER VAN
BOX TRUCK
STRAIGHT TRUCK
HOT SHOT TRUCK
53' DRY VAN
FULL FLATBED
Hot Shot Trucking Overland Park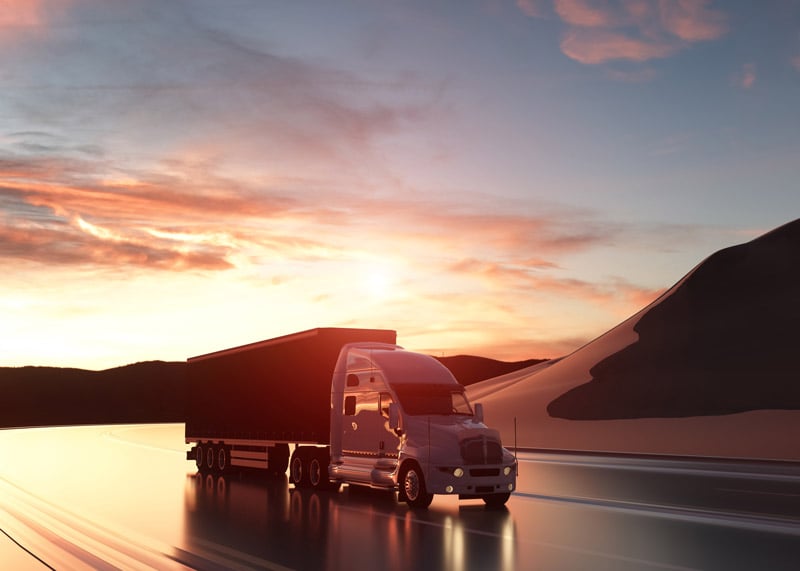 HotShotTrucking.com is there to turn any disruption back into business as usual. As a hot shot trucking service Overland Park, we are experts at organizing swift deliveries in even the most challenging situations. Our resources include a massive and widespread network of affiliated trucks and drivers, which gives us easy access to any starting point you might need to ship from. We also offer skilled planning, tracking, and other services to make sure your delivery goes off without a hitch. Trust in HotShotTrucking.com and you'll never have to fear running short on key supplies.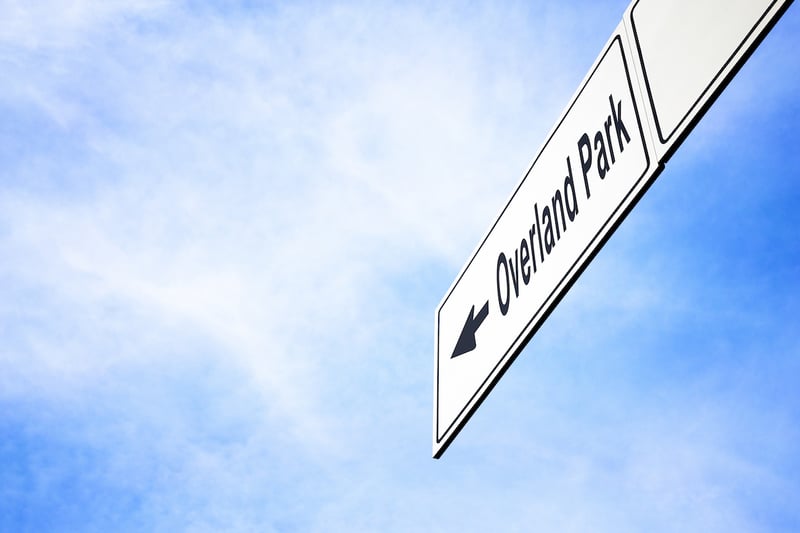 A city as wealthy and dynamic as Overland Park is bound to have its fair share of supply problems. Because so many firms have chosen this town as their home or base of operations, local road space is stretched to its limits accommodating supply shipments. This means that if a single road is closed due to weather, traffic, or pavement problems, the entire city can be put on standstill as its other roads are jammed up with diverted traffic. Thus, no matter how carefully Overland Park companies plan out their supply lines, they can find those supplies cut off without warning.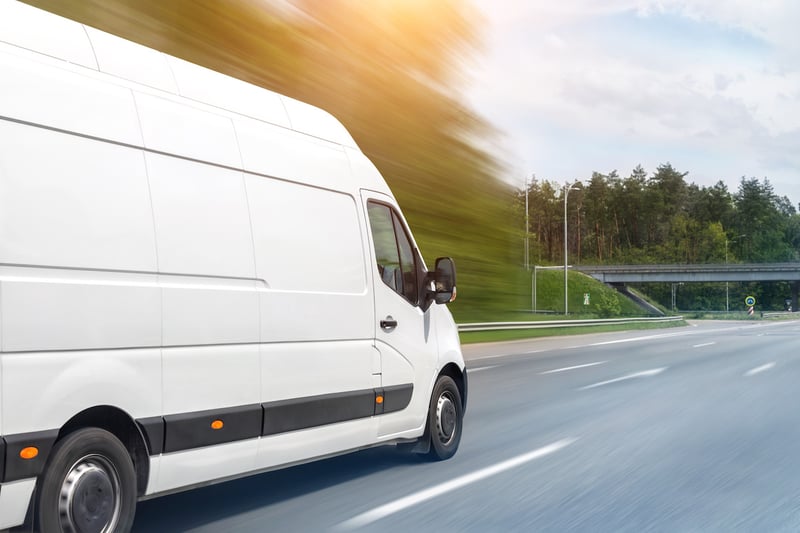 HotShotTrucking.com can solve such shipping crises with no more advanced notice than you had about them. An expedited freight company that serves Overland Park and all its neighbors, we're well aware of how serious supply shortages can be in this area.
We navigate local roads deftly and diligently to get you the items you need as soon as you need them, notwithstanding any obstacles in the way.
To achieve this, we take advantage of:
Multinational Networks— HotShotTrucking.com has constructed one of the largest networks of affiliated vehicles and personnel in modern North America. We coordinate trucks, vans, and tractor trailers in every US, Mexican, and Canadian metro, spread across thousands of miles and hundreds of shipping routes. No matter where your items come from, you can bet we'll have a set of vehicles stationed no more than two hours away. Just send us your order and we'll select just such a nearby vehicle to fill it, loading up your goods in a matter of minutes or hours. Thanks to this network, we don't have to spend half the delivery getting from Overland Park to your starting point because we're already there. One of the most serious sources of delay is thus gone, allowing us to bring you your goods in half the time it takes to make a standard shipment.
Proactive Planning— Cutting delivery times in half was only the beginning. HotShotTrucking.com further expedites our freight services by means of diligent route planning. Once we know the starting location of your supplies, we'll review every possible route we could take from that location to Overland Park. We compare routes based on a cornucopia of considerations, which include the length of the route, the need to go through customers and other lengthy procedures, the speed limit, traffic patterns, and forecasted storms. Balancing these factors allows us to pick the route that is not only the fastest on paper but also the most reliable in practice. Our goal is to ensure that the delivery time we quote you is actually the time your order gets there; if any surprises are in store, it's only that your items might arrive ahead of schedule!
Tracking the Trucks— Besides planning a rapid route, we track our trucks to make sure that plan works out. Using advanced position monitoring tech, we stay aware of the exact location of your order at each leg of the journey. We can then use this information to keep an eye on the rest of the route and make sure no other obstacle arises that can derail the delivery process. If a storm blows into our path or a necessary road gets shut down, we'll know before the truck gets to that point. We can then radio the drivers, inform them of what has happened, and point them toward alternate routes. In this way, we insulate our services against unexpected delays and keep your delivery on schedule no matter what happens on the way.
Doubling Up Drivers— Besides insulting against unexpected delay, it's also important not to lose sight of predictable issues. The most common such issues is drivers' sleeping in their trucks, which can add hours to delivery times but might seem unavoidable, given that drivers can't do their jobs safely if they're not well rested. HotShotTrucking.com has found a way around this problem: instead of assigning one driver per truck, we send our affiliated drivers out in twos. While one driver operates the vehicle, the other can get some shuteye. Then, when the one at the wheel gets too tired, the other can wake up and take over. This keeps our orders on track while ensuring rest and relaxation for every driver in our network.
Delivery Dedication— Just as we dedicate two truckers to each vehicle, we also dedicate a truck to your order. Our affiliated trucks serve one client at a time, and won't load any other supplies until you have yours. Thus, you can be sure we'll take the best possible route for you and otherwise put your needs first.
HotShotTrucking.com | Overland Park, KS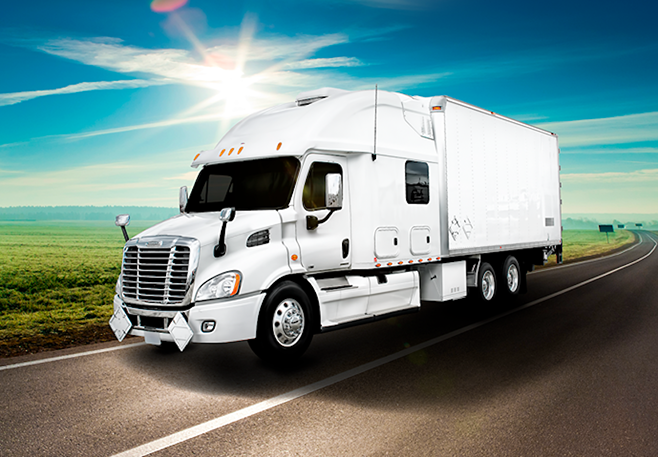 To learn more about hot shot trucking Overland Park, obtain a quote, or place an order, call HotShotTrucking.com at (913) 827-1722.