Hot Shot Trucking Minnesota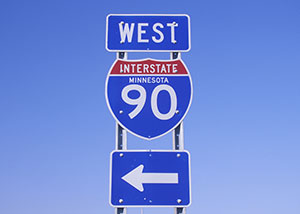 We excel in providing Hot Shot Freight solutions across Minnesota.
If you require the best in flexible and dependable Hot Shot Trucking in Minnesota, there is no substitute for HotShotTrucking.com. Our proven results and deep, industry specific knowledge have allowed us to build a network of team and expedited drivers numbering in the thousands. In addition we have the capacity to effectively haul hot shot freight—whether large and small at a local, regional and national level. We're the dedicated freight experts for Minnesota and nationwide.
Our trained drivers will pick-up, hold or deliver your expedited freight to match with your schedule requirements while our 24/7 customer service and tracking system will allow you to stay informed about your urgent freight every step of the way. It's this level of service combined with our professional commitment that has allowed us to become one of the leading Hot Shot Trucking brokerages in Minnesota.
We know that selecting the right partner to manage your hot shot freight is a major decision and we acknowledge how greatly this decision impacts your bottom line and need for success for your business. If you require an expedited trucking service that will always get the job done as promised and possess the expertise to handle your deliveries on schedule and on demand, then Hot Shot Trucking is the choice for you – a decision supported by our pride, professionalism and logistics expertise.
We're extremely well versed with urgent freight delivery and hot shot loads in the energy industry but we're also fully equipped to assist with hot shot solutions for the manufacturing, automotive, and construction sector. Whether your urgent delivery load is heading to the Twin Cities, the Motor City or across the country we can provide the ideal hot shot freight solutions for all requirements.
Expedited Hot Shot Trucking Services in Minnesota Include:
Hot Shot Hauling
Expedited Trucking
Carrier Selection and Arrangement
Local & Regional Truckload Delivery
Load Planning and Optimization of Air Charters
Part of our advantage is our versatility. Whether you have specialized parts for an oil refinery that need to be shipped 100 miles or critical freight that needs to be delivered 1,000 miles, we have the transportation and capacity to handle it with speed and efficiency.
Our Hot Shot Trucking services also support businesses in the construction, power plant, automotive and metals sectors on a daily basis.
Try the dependable local and national Hot Shot Courier
We appreciate you have a choice of hot shot trucking companies but we hope that reading our testimonials from other customers will help demonstrate our commitment to delivery winning solutions for hot shot services.
HotShotTrucking.com provides Hot Shot Delivery services for the following Minnesota oil refineries (including, but not limited to):
Pine Bend Refinery (Flint Hills Resources) – Rosemount, MN
St. Paul Park Refinery (Northern Tier Energy) – St. Paul Park, MN
We hope you choose to experience the advantages of working with our Expedited Freight Trucking company. Get started by filling out the quick quote form today and we'll get right back to you.