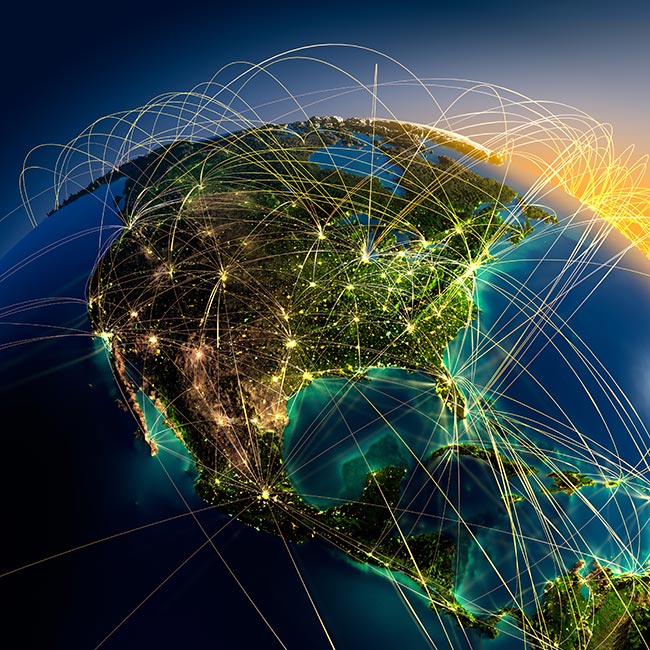 Part of what makes HotShotTrucking.com so well prepared is the ease with which we can access supplies in any other region of the country. We have amassed an enormous web of delivery vehicles in every major metro area of the United States, along with key cities in Mexico and Canada. This network means we're no more than two hours from any loading point you can name, making it a swift and simple matter to get to that point and load up your items. Because our affiliates can load your supplies with so little trouble, we skip the many hours it takes carriers to get out to your supply point in the first place. We thus deliver faster and more flexibly than your standard logistics provider and can react quickly to any order you send us.
Besides easy access to your supply points, HotShotTrucking.com also offers the most prudent planning strategy in the modern logistics industry. When you tell us your starting point, we don't just pick the shortest road from there to St. Paul and call it done. Rather, we review a multitude of data points that allow us to factor in the risk of delay. To prepare for traffic jams, we look at traffic reports; to evade storms, we review weather forecasts; and to avoid getting caught on a closed or damaged road, we consider maintenance schedules and road quality reports. All this information comes together to form a reliable shipping plan, allowing us to deliver your goods with little chance of delay.
To eliminate what little chance of delay remains, HotShotTrucking.com supplements our plans with watchful tracking and evasive maneuvers:
Thanks to the most advanced tracking technology on the market, we can keep an eye on each truck in our network from the moment it hits the road all the way until your item is delivered.
We'll watch these trucks as they make the journey and then monitor the remaining route to see if there's any unexpected trouble. Should we see a closed road or traffic jam, we'll shift the truck onto another route while there's still time to make the change.
Even the unexpected, then, can't catch us off balance, and we'll bring you your goods on time no matter what it takes.
Besides avoiding unexpected delays, HotShotTrucking.com also excels at making the expected parts of the journey as swift and seamless as possible. One way we do this is by adopting a dedicated trucking strategy, or a commitment to only carry one client's goods at a time in each truck. Dedicated trucking lets us skip multiple detours around your starting point and around St. Paul, which the truck would otherwise have to take if it were carrying other clients' items along with yours. Instead, we go directly to your starting point, load only your items, and head directly for your St. Paul address.