Speed For Spartanburg: Hot Shot Trucking Service Spartanburg, South Carolina
With a revitalized commercial district and a booming economy, Spartanburg increasingly looks like the breakout star of South Carolina. Over the past decade, the city has made a concerted effort to modernize its infrastructure, resources, and commercial prowess. This has led to a swath of construction and improvement projects and a reimagining of the city's downtown area. Myriad businesses have flocked to the city during this time, including major manufactures like BMW and industrial research firms like Milliken & Company. Spartanburg has discovered the key to success in the modern economy, and all of its citizens benefit from the resulting wealth.
Hot Shot Trucking's Streamlined Process


Single point of contact
Work with the same expeditor during your shipment's entire process–no annoying call centers!
shipment-to-vehicle matching system
We carefully match the size and weight of your shipment to the right vehicle.
Vetted & exclusive carriers
We work with vetted, experienced carriers, so you get one vehicle for the entire delivery process
exclusive
.
real-time monitoring & alerts
Our GPS tracking technology lets us know exactly where your shipment is at all times.
Types of Vehicles
SPRINTER VAN
HotShotTrucking.com's expedited Sprinter vans have the capacity to meet your local, regional, or long-distance ground shipping needs. Measuring 8-12' x 52" x 70", our carefully-selected vans have the capacity to carry loads up to 3,000 lbs.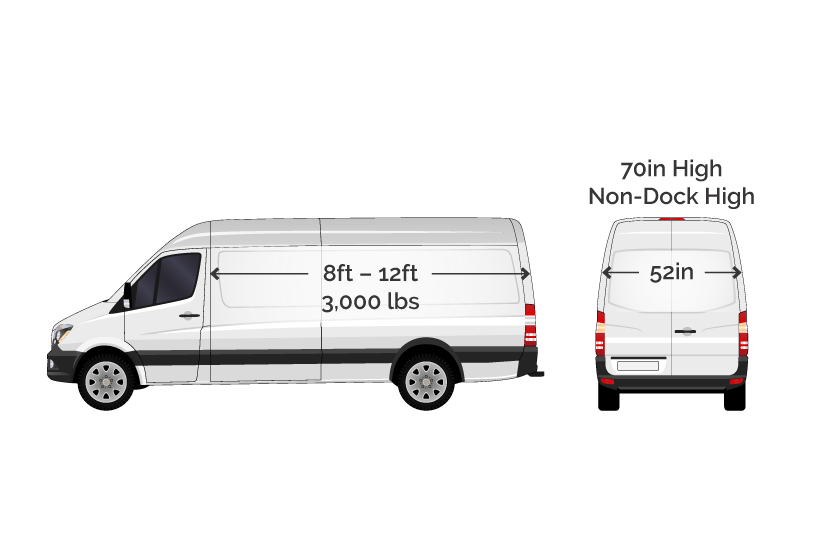 BOX TRUCK
We pride ourselves in working with trusted partners that offer carefully-vetted box trucks, from temperature-controlled vehicles to varying sizes that accommodate smaller loads. Our box trucks, or small straight trucks, measure 12-16' x 94" x 70" and have the capacity to carry up to 5,000 pounds.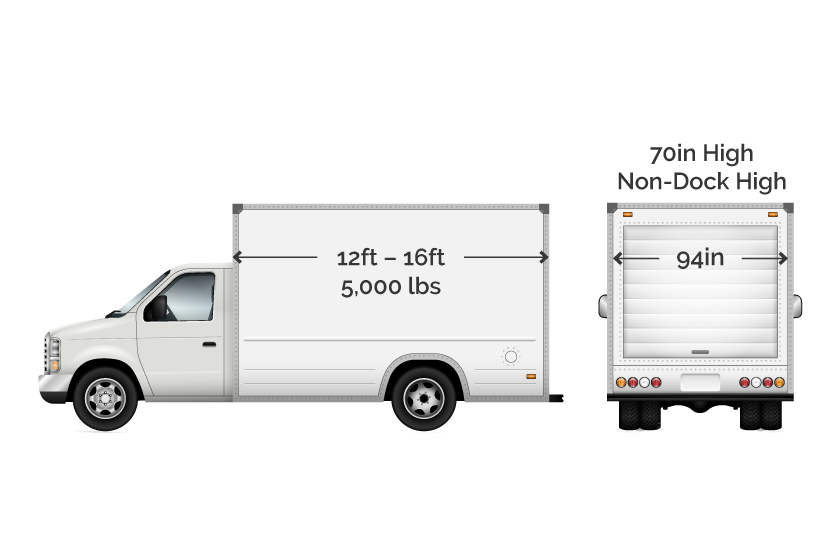 STRAIGHT TRUCK
Measuring 22-26' x 96" x 96", our straight trucks can carry loads up to 9,000 pounds. Our large straight truck services offer focused logistics, professional drivers, and deeply-experienced expeditors to get your delivery where it needs to go.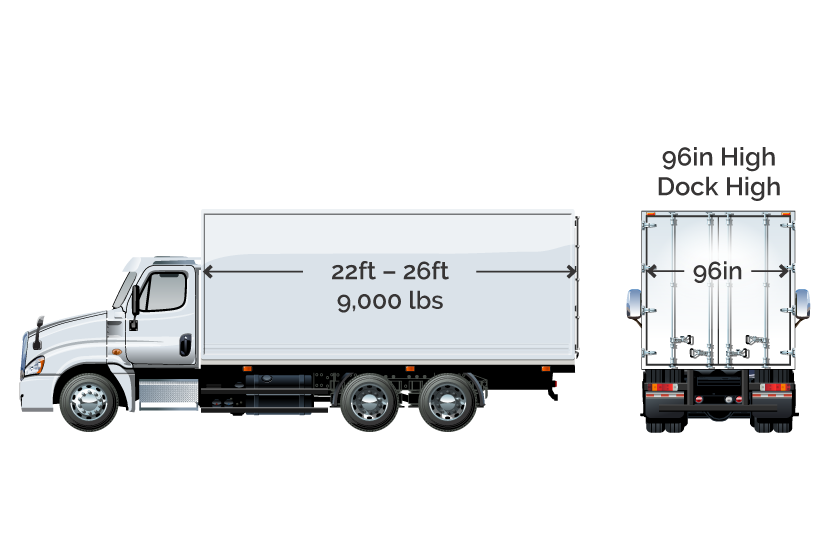 HOT SHOT TRUCK
We'll happily arrange for your freight to be transported via hot shot trucking services. We've proudly partnered with hot shot trucking providers across North America to give you access to carefully-vetted ground delivery vehicles for your time-critical freight.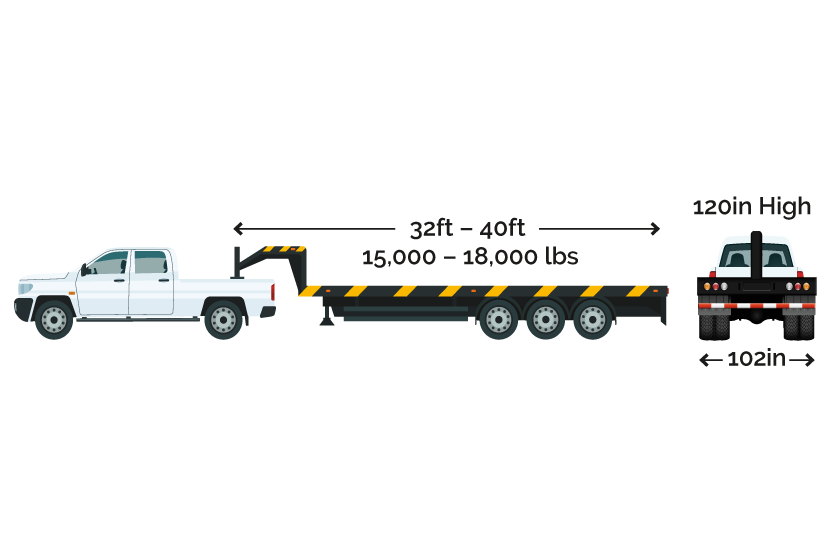 53' DRY VAN
Our fleet of 53-Ft dry vans can carry loads up to 42,000 pounds. Measuring 53' x 99" x 102", these carefully-vetted vehicles will ensure your time-sensitive freight arrives at its destination safely.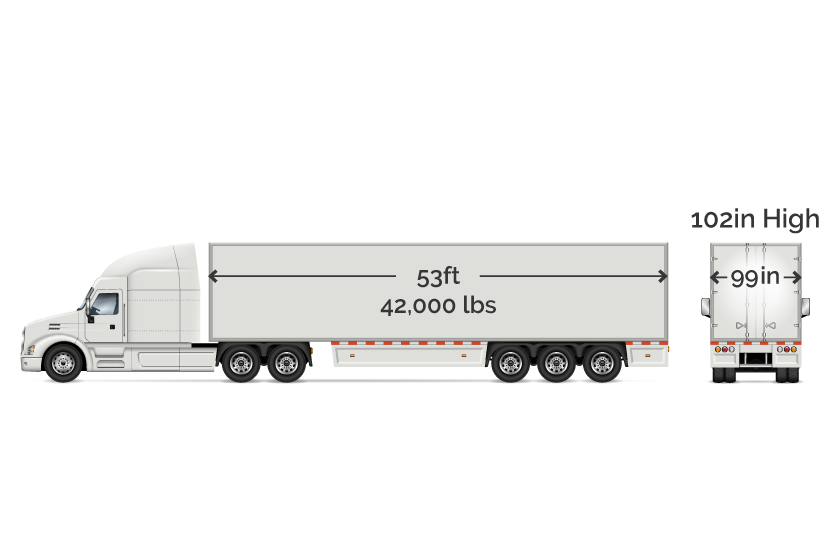 FULL FLATBED
AirFreight.com's full flat bed vehicles can accommodate wide or mega-size loads, such as specialized equipment machinery of all weights and sizes. Measuring 48-53' x 102" x 102", our fleet of full flat bed vehicles can carry freight of up to 48,000 pounds.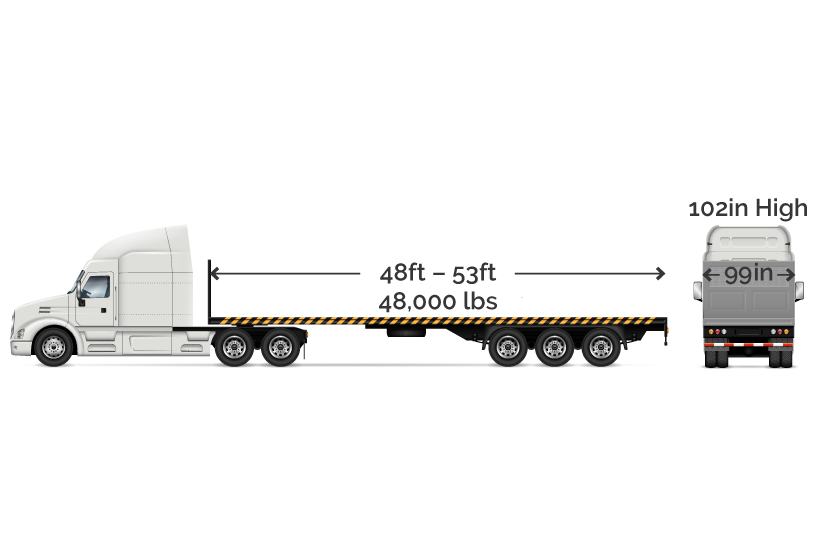 SPRINTER VAN
BOX TRUCK
STRAIGHT TRUCK
HOT SHOT TRUCK
53' DRY VAN
FULL FLATBED
Hot Shot Trucking Spartanburg, South Carolina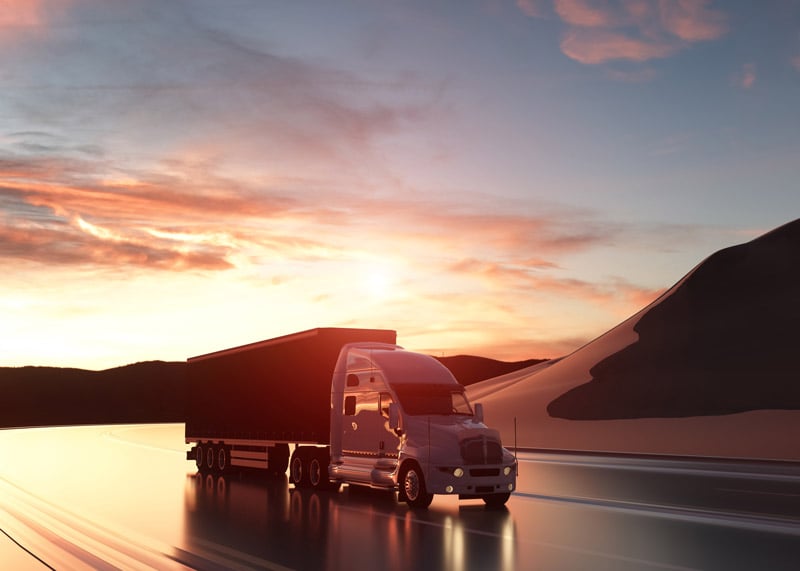 HotShotTrucking.com adds a logistical base to this recipe for success. As an emergency delivery operation with years of experience serving Spartanburg, we're ready to deliver supplies the moment a local business runs short. We take advantage of a massive network of vehicles, giving us access to any supply point that Spartanburg businesses might rely on. We also have a skilled planning team and a reliable network of drivers, who devote both brain and braun to achieve deliveries well within your schedule. No matter why you're low on supplies or where the replacements come from, HotShotTrucking.com can deliver them all in under 24 hours.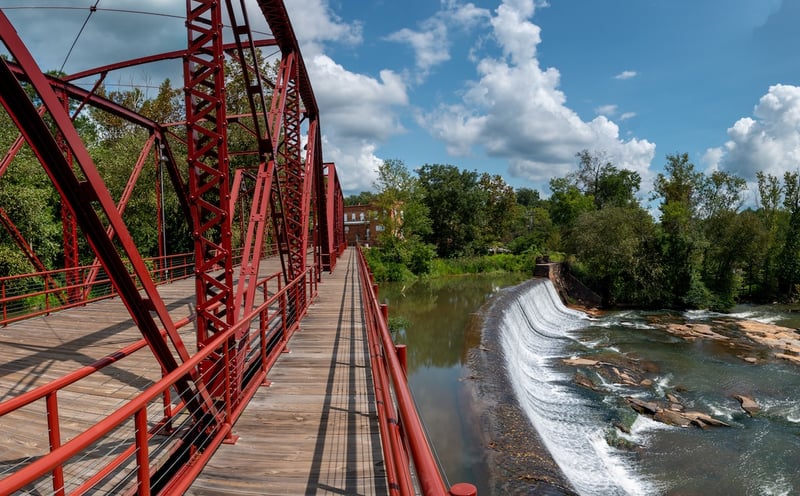 Spartanburg isn't a huge city, and thus doesn't have the kinds of perennial traffic jams you'll find around Atlanta or Raleigh. But that doesn't mean logistics is always a walk in the park here. Like the rest of Spartanburg, its roads have been undergoing significant modernization, meaning they're often closed for repairs or expansions. Meanwhile, local weather can be unpredictable, leading to storms that catch local carriers off balance. These and other issues often stand in the way of steady deliveries, leading many Spartanburg businesses to find themselves short on their most important inputs.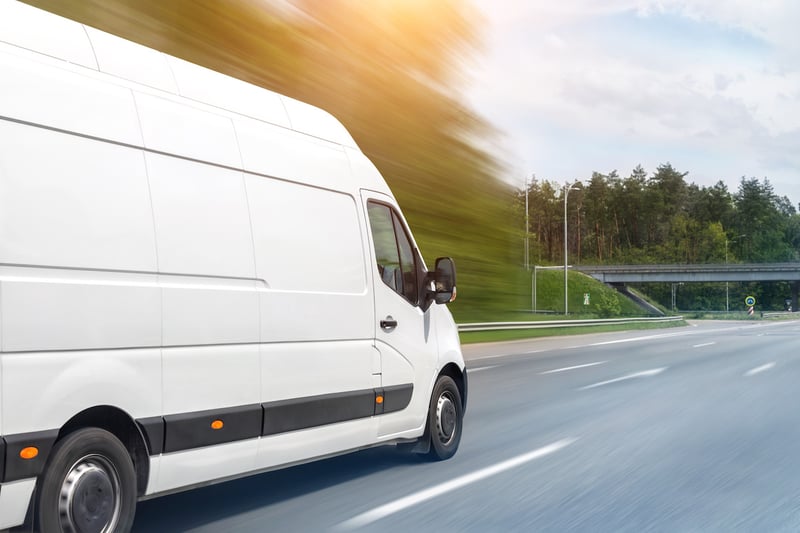 HotShotTrucking.com can get you your inputs almost as soon as you realize you're short. As a hot shot delivery broker with extensive experience in Spartanburg and the rest of northwestern South Carolina, we're prepared for any complication your carriers might run into. The moment you inform us of your shortage, we'll coordinate our affiliated trucks and vans to deliver your items to you, providing a swift solution to your logistical troubles.
To ensure that we can always supply these communities, we rely on:
Omnipresent Access

— The HotShotTrucking.com delivery network extends through every major city or other key supply point in Mexico, Canada, and the United States. Whether your shipments need to come from Cancun, Chicago, Charlotte, or Calgary, we have vehicles and personnel no more than two hours away. Those vehicles come in a variety of sizes, and we'll match them to the size of your payload so that you won't pay for space you don't use. Once we've received your order and identified a properly sized vehicle, we'll send it out without hesitation and load your items up as soon as it arrives. This avoids the need for lengthy initial trips and leaves us more time to head for Spartanburg, which we'll do at the maximum legal speed.

Skilled Trucking Personnel

— When we dispatch a truck to pick up your items, we'll staff it with the best truckers in the industry. Our recruiting process involves vetting each potential driver to make sure that they are fully worthy of trust. This means checking their skills and references; reviewing their experience; and assessing them to make sure they will serve customers courteously, honestly, and diligently. By hiring only thorough this process, we make sure we can trust every driver in our network and that you can trust them, too. We won't you to feel comfortable putting your goods in our drivers' hands so that the entire delivery process is secure and stress-free.

Driver Alternation

— We place two of these skilled drivers in each truck, unless the truck is delivering over so short a distance that it can be finished in just a few hours. By pairing our drivers up, we eliminate one of the worst sources of delays in modern shipping: overnight stops. One driver operating on their own will need to stop their truck overnight and get some sleep. But two drivers can take turns driving so that each has a chance to sleep but the truck never needs to be stopped. Alternation thus ensures the best of all worlds for our affiliates and your schedule.

Path Planning

— Another way we ensure the best of all worlds is by assessing possible routes with scientific accuracy. Once you've told us your starting point and we've dispatched a truck to it, we'll compare all the possible routes linking that point to Spartanburg. We incorporate numerous factors into that comparison, including the length of the routes, the likelihood we'll run into a storm or closed road along one of them, and the severity of traffic congestion on each part of the route at the time we'll need to take it. Based on all this, we can select a route that is not only quick but also reliable. We can thus avoid running into traffic jams or impassable storms on the way to Spartanburg without taking a route that is any more indirect or circuitous than necessary, so you get your goods quickly no matter what the conditions on the road are.

Route Tracking

— Besides making delivery plans, we follow up to make sure our drivers execute those plans successfully. We track each vehicle in our network, compare the tracking data to traffic and weather reports on the road ahead, and immediately identify any unexpected obstacle ahead of your truck. Once we've identified an obstacle, we'll find an alternate route and instruct the driver to change over to it. Thus, delays are minimized in both frequency and length and your order remains on track at all times.
HotShotTrucking.com | Spartanburg, SC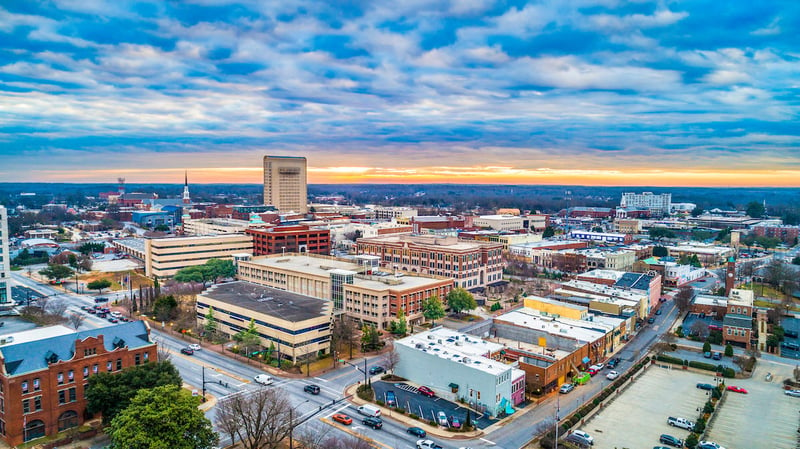 Don't get caught off balance by shipping delays. To learn more about HotShotTrucking.com's expedited shipping solutions or place your next expedited order to Spartanburg, give us a call today at (803) 403-9055.