Laramie County Logistics: Hot Shot Trucking Cheyenne Can Count On.
As the largest city, capital, and economic center of Wyoming, Cheyenne has always presented a unique set of logistical challenges. The city is home to a robust and industrious set of businesses, and is particularly well known for its booming construction sector. But every one of these industries relies on supplies from out of state, and getting those supplies into Cheyenne is never easy.
Hot Shot Trucking's Streamlined Process


Single point of contact
Work with the same expeditor during your shipment's entire process–no annoying call centers!
shipment-to-vehicle matching system
We carefully match the size and weight of your shipment to the right vehicle.
Vetted & exclusive carriers
We work with vetted, experienced carriers, so you get one vehicle for the entire delivery process
exclusive
.
real-time monitoring & alerts
Our GPS tracking technology lets us know exactly where your shipment is at all times.
Types of Vehicles
SPRINTER VAN
HotShotTrucking.com's expedited Sprinter vans have the capacity to meet your local, regional, or long-distance ground shipping needs. Measuring 8-12' x 52" x 70", our carefully-selected vans have the capacity to carry loads up to 3,000 lbs.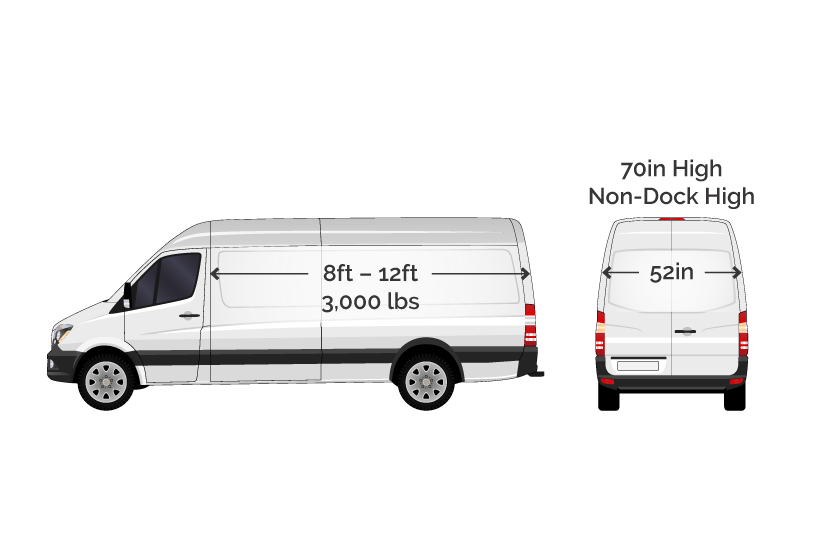 BOX TRUCK
We pride ourselves in working with trusted partners that offer carefully-vetted box trucks, from temperature-controlled vehicles to varying sizes that accommodate smaller loads. Our box trucks, or small straight trucks, measure 12-16' x 94" x 70" and have the capacity to carry up to 5,000 pounds.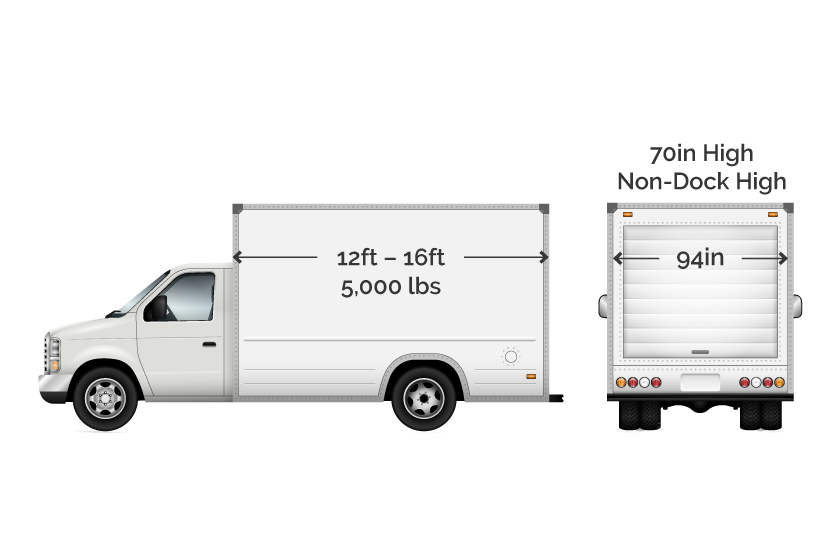 STRAIGHT TRUCK
Measuring 22-26' x 96" x 96", our straight trucks can carry loads up to 9,000 pounds. Our large straight truck services offer focused logistics, professional drivers, and deeply-experienced expeditors to get your delivery where it needs to go.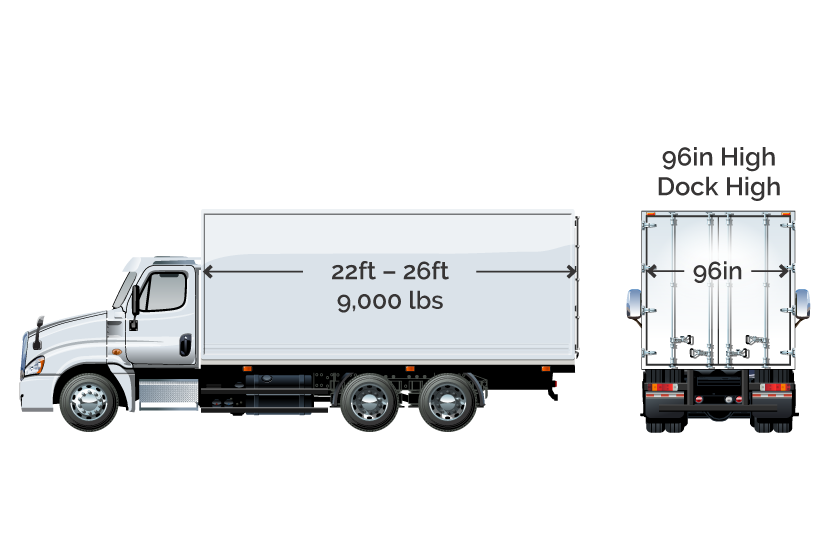 HOT SHOT TRUCK
We'll happily arrange for your freight to be transported via hot shot trucking services. We've proudly partnered with hot shot trucking providers across North America to give you access to carefully-vetted ground delivery vehicles for your time-critical freight.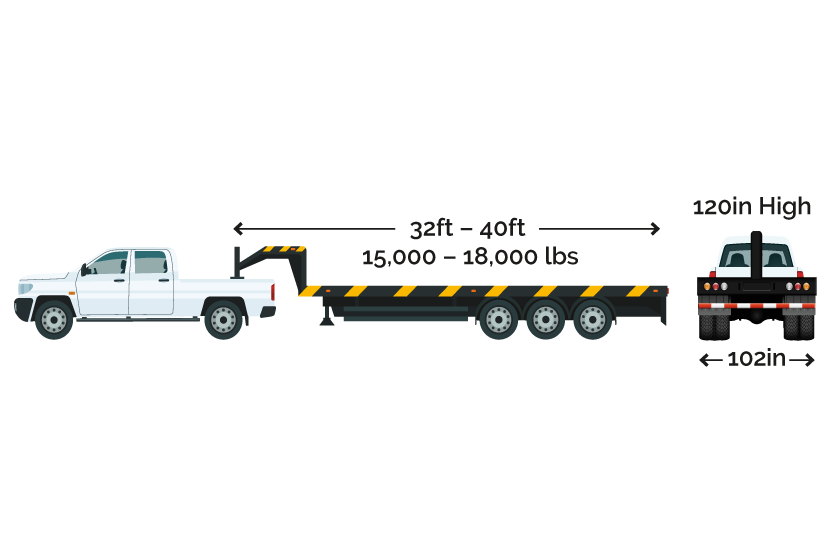 53' DRY VAN
Our fleet of 53-Ft dry vans can carry loads up to 42,000 pounds. Measuring 53' x 99" x 102", these carefully-vetted vehicles will ensure your time-sensitive freight arrives at its destination safely.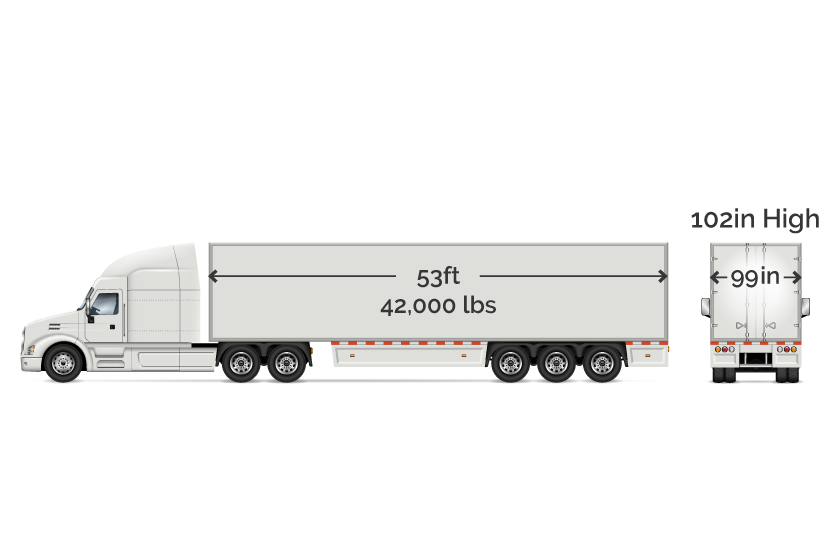 FULL FLATBED
AirFreight.com's full flat bed vehicles can accommodate wide or mega-size loads, such as specialized equipment machinery of all weights and sizes. Measuring 48-53' x 102" x 102", our fleet of full flat bed vehicles can carry freight of up to 48,000 pounds.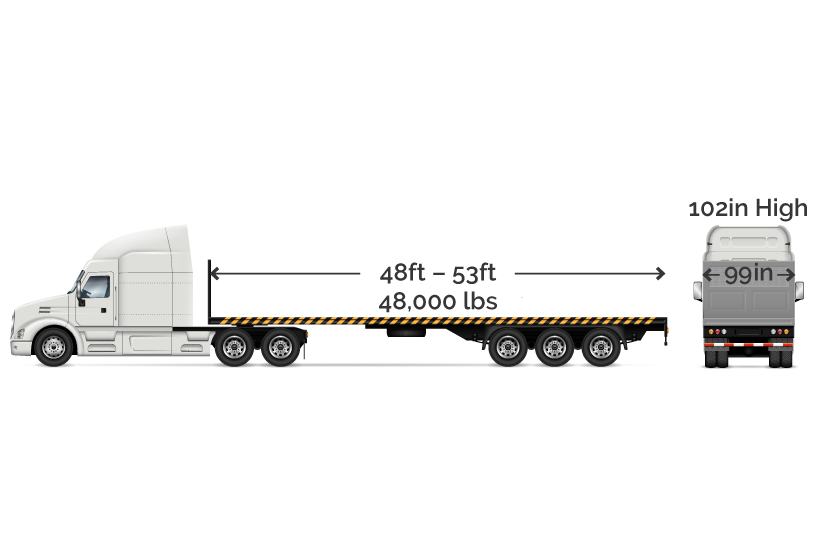 SPRINTER VAN
BOX TRUCK
STRAIGHT TRUCK
HOT SHOT TRUCK
53' DRY VAN
FULL FLATBED
How Shot Trucking Service Cheyenne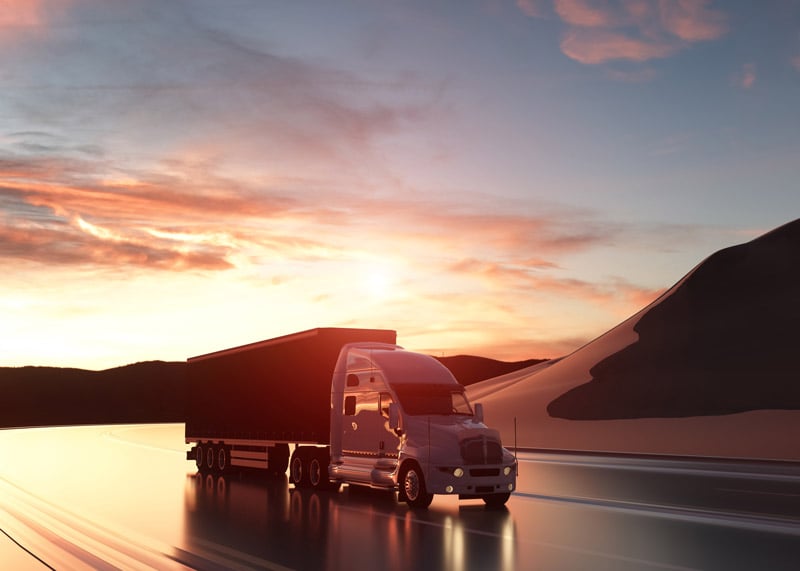 Because the city is far from other major metropolitan areas, it doesn't have the massive amounts of road space you'd otherwise find in such an important economic hub. Thus, its many suppliers compete for use of a limited set of roads, making traffic jams and other delay sources commonplace.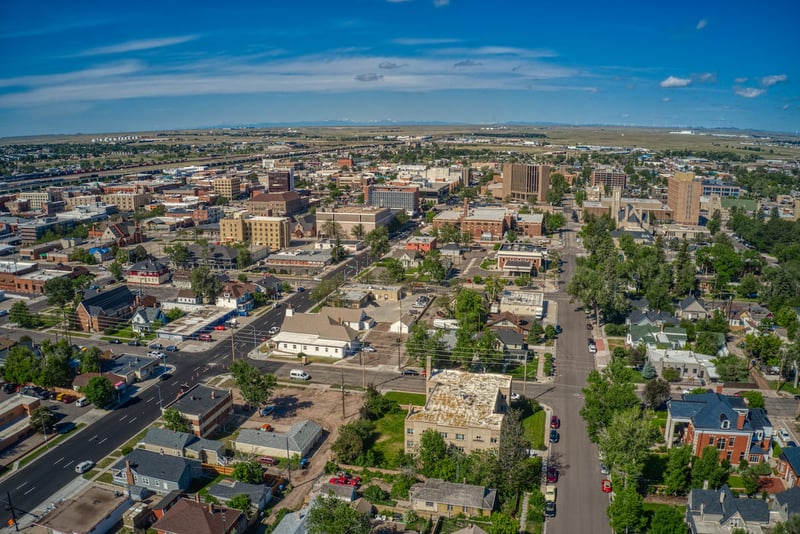 Whether they're commonplace or unique, HotShotTrucking.com addresses all threats to your shipping. We are an experienced hot shot trucking Cheyenne broker, having long organized emergency shipments into the city and its neighbors. Our massive fleet of affiliated vehicles and drivers is ready to ship from any corner of the US, Mexico, or Canada into Cheyenne at a moment's notice. And because we so carefully plan out these shipments and dedicate them customer by customer, the risk of delay is minimal. Thus, HotShotTrucking.com ensures your most important supplies are never more than a day away.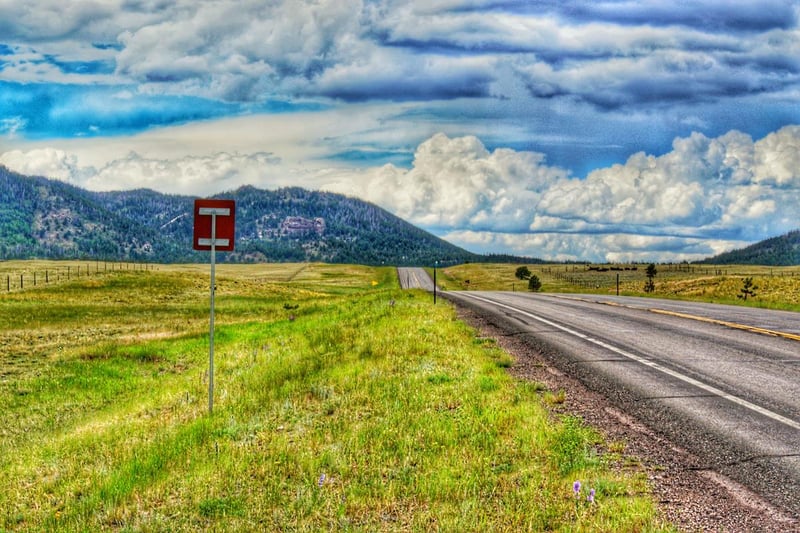 Cheyenne businesses frequently have to deal with a wide variety of shipping problems. These include not just those that stem from traffic and shipping delays, but also from customers' unreasonable expectations. Perhaps you have an important client who demands a new product faster than you can get the supplies to make it. If the client's too valuable to risk alienating, the only solution is to ship in those supplies ahead of schedule. But given Cheyenne's location far from the beaten path, finding a truck that will ship to you in time isn't always easy.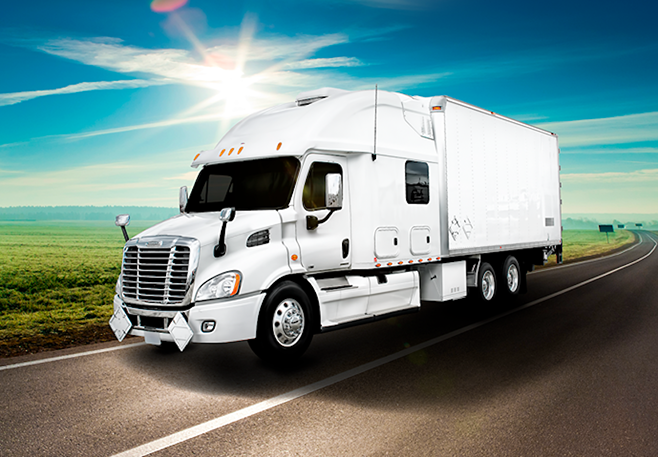 HotShotTrucking.com will find that truck. We serve Cheyenne, Laramie, Sheridan, Casper, and other communities throughout the state, and are well acquainted with the unique shipping problems that plague these communities. No matter what you need trucked in or how late the notice is, we'll coordinate that delivery with time to spare.
Our success has many secrets, the most important of which are:
Singular Contact— As a hot shot trucking broker, HotShotTrucking.com coordinates shipping services from a single office. This means that the moment you notice a supply shortage, all you have to do is get in touch with us and inform us of your shipping needs, and we can take care of the rest. Having a single point of contact also makes it easier for you to get updates on your order while it's on the way to Cheyenne. You need only give us a call and we'll give you detailed information about the current position of your order, its estimated arrival time, and anything else you want to know about it. With HotShotTrucking.com, you'll never be in the dark about our services or your supplies.
Dedicated Strategy— HotShotTrucking.com is a dedicated shipping broker. This means that we require each truck in our network to devote itself to one customer, carrying only that customer's goods for the duration of the order. Dedicated shipping is critical for emergency deliveries, as it makes it possible to take the single most reliable route to Cheyenne. If we put your supplies in the same truck as those of other customers, as most carriers do, we'd have to plan a route that contains many detours so as to deliver for each of those clients on the same trip. Not only would this drag out the delivery, but it would increase the chance of running into traffic or other sources of delay, as at least some of those detours would almost certainly be on unreliable routes. Dedicated shipping allows us to avoid this and guarantee speedy deliveries into Cheyenne, no matter the circumstances.
Networked Shipping— HotShotTrucking.com has recruited a vast network of trucks and drivers, each of which are at the ready when we coordinate a shipment. Our network extends through every major city in the United States, Mexico, and Canada. The result is that we have affiliates within two hours of virtually any location you might need us to deliver from. Easy access to your starting point eliminates one of the greatest sources of delivery delays— namely, the need to drive out to your goods. Because we don't have to spend so much time getting to your starting point, we can focus on planning the swiftest and most secure route from that point to Cheyenne, and thus getting you your goods at the maximum possible speed.
Route Planning— When we say we plan the swiftest and most secure route, we mean that in a holistic sense. Our logistics team takes into account every possible variable when deciding how to deliver your order. We try to opt for the most direct route with the highest speed limits. But we also consider sources of delay that might arise along that route, such as storms or traffic jams; if another route has fewer risks of delay, we may opt for that route even if it is slightly longer. Our goal is to strike the best possible balance between speed and reliability so that we can consistently get you the goods you need when you need them.
Truck Tracking— Once our routes are planned, we make sure our trucks follow them without issue. Using the latest available technology, we stay apprised of our trucks' positions at every moment. Our logistics team can then monitor the roads ahead of those trucks to see if any closures, traffic jams, or other issues have arisen. When we do detect an issue, we'll guide the drivers onto an alternative path and keep your order moving.
HotShotTrucking.com | Cheyenne, WY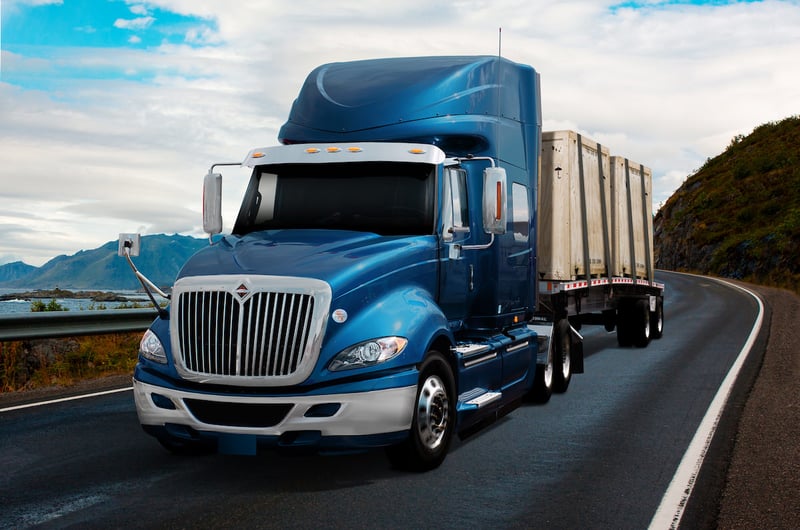 HotShotTrucking.com is committed to serving Cheyenne and all of Wyoming. For a free quote on our services or more information about placing an order, give us a call today at (800) 604-2511.