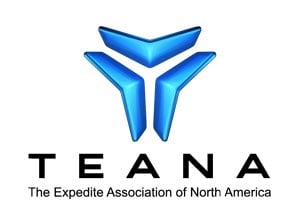 Contents
Regulation and Enforcement
Legislation
Regulation and Enforcement
DOT to allow oral fluids testing for controlled substances
The U.S. Department of Transportation issued a final rule that will allow employers in industries regulated by the department's modal agencies, including FMCSA, to use oral fluid testing in lieu of urine testing for controlled substances. The goal of the rule is to give employers an option that could help combat employee cheating on urine drug tests and provide a less intrusive means of achieving the safety goals of the program.
Although DOT has cleared oral fluid testing, in practice that option will not be available until the U.S. Department of Health and Human Services certifies at least two laboratories for oral fluid testing, which has not yet been done. The Federal Register notice is available at https://www.federalregister.gov/d/2023-08041.
FMCSA forms task force on truck leasing
As mandated by the 2021 law known as the Infrastructure Investment and Jobs Act (IIJA), FMCSA has established and appointed members to the Truck Leasing Task Force (TLTF). The TLTF, which was supposed to have been established by May 2022 according to the IIJA, will evaluate lease agreements in trucking and their potential safety and financial impacts on owner-operators. The members of the TLTF are:
Tamara Brock, Brock Logistics, LLC and Lewis & Lewis Logistics, LLC (Independent owner-operator)
Paul Cullen, The Cullen Law Firm, PLLC (Attorney)
Troy Hawkins, TTOH Consulting & Logistics, LLC (Independent owner-operator)
Jim Jefferson, Owner-Operator Independent Drivers Association
Joshua Krause, OTR Leasing, LLC (Business)
Kaitlyn Long, International Brotherhood of Teamsters
Steve Rush, Carbon Express Inc. (Carrier)
Lesley Tse, Of counsel to Getman, Sweeney & Dunn, PLLC (Attorney)
Steve Viscelli, Ph.D., University of Pennsylvania (Economic sociologist)
For more information on the TLTF, visit https://www.fmcsa.dot.gov/tltf.
FMCSA says states may grant CDLs or CLPs to Mexican citizens under DACA program
FMCSA has determined a state driver's licensing agency may issue a non-domiciled commercial learner's permit (CLP) or commercial driver's license (CLP) to an individual is present in the U.S. under the Deferred Action for Childhood Arrivals (DACA) immigration policy as a citizen of Mexico subject to conditions. The two conditions specified by FMCSA are that the individual (1) meets the requirements of 49 CFR § 383.71(f)(2) and (2) has never held a Licencia Federal de Conductor issued by Mexico. For this and other FMCSA guidance documents, visit https://www.fmcsa.dot.gov/guidance.
California mandates zero-emissions vehicles by 2042
The California Air Resources Board voted in late April to finalize its Advance Clean Fleets (ACF) regulations, which would require that all medium- and heavy-duty vehicles operating in the state meet zero-emissions (ZEV) standards by model year 2042. The rule also bars truck manufacturers from selling any vehicle in the state that does not meet ZEV standards by model year 2036.
The CARB rule sets differing deadlines for fleet conversion based on the type of operation. The most aggressive is for drayage operations, which cannot add any non-ZEVs to their fleets beginning on January 1, 2024. Fleets deemed to be "high priority" – those with $50 million in revenue or 50 trucks – are subject to similar rules, although they have the option of adding diesel trucks to their fleets provided that they achieve certain milestones for the percentage of ZEVs in the total fleet. Under that option, sleeper cab trucks would have until 2042 to achieve 100% ZEVs. Day cab tractors and heavy-duty work trucks would have to be 100% ZEV by 2039. For more information, visit https://ww2.arb.ca.gov/our-work/programs/advanced-clean-fleets.
As reported last month, the Environmental Protection Agency has proposed its own phase-in schedule for ZEVs, although the proposed regulations run only through MY 2032 and do not mandate 100% ZEV compliance by then. EPA formally published its proposed rule on April 27 with a comment due date of June 16. For the Federal Register notice, visit https://www.federalregister.gov/d/2023-07955.
Comment periods closing soon on SMS changes, crash preventability program
Interested parties have until May 16 to submit comments on FMCSA's proposed changes regarding the Safety Measurement System. Comments are due May 16. For the Federal Register notice, visit https://www.federalregister.gov/d/2023-02947. For supporting documents and to file or review comments, visit https://www.regulations.gov/docket/FMCSA-2022-0066. Motor carriers can view how the revisions would affect their SMS performance by logging in at https://csa.fmcsa.dot.gov/prioritizationpreview.
In a related realm, comments are due June 12 on FMCSA's proposal to broaden the scope of existing crash types within the Crash Preventability Determination Program (CPDP) and to add four new types of crashes to the program. For the Federal Register notice, visit https://www.federalregister.gov/d/2023-07818.
Propane industry denied broad HOS exemption
FMCSA has rejected an application requested by the National Propane Gas Association (NPGA) for an exemption from various hours-of-service (HOS) requirements to enable the propane industry to prepare and respond to peak periods of consumer demand among residential, agricultural, and commercial consumers in anticipation of, during, and to recover from emergency conditions. The exemption would have applied on a per-driver, per-route basis subject to appropriate documentation to demonstrate the presence of peak consumer demand conditions within the scope of the exemption.
FMCSA said that it could not conclude that the exemption would provide an equivalent level of safety. It also said that what constitutes an emergency is a fact-specific inquiry and that the categorical exemptions sought by NPGA were not appropriate. For the Federal Register notice, visit https://www.federalregister.gov/d/2023-08192.
Alaskan ice road school seeks skills test exemption
FMCSA is requesting comments by May 22 on an application from Alaska's Ice Road Driving School for an exemption from the skills road test portion of the behind-the-wheel (BTW) entry-level driver training (ELDT) requirements for driver trainees. The applicant contends that due to the unique road system and challenging terrain in Alaska, it is difficult to adhere to the driver training regulations. The Federal Register notice is available at https://www.federalregister.gov/d/2023-08336.
FMCSA renews exemption for lighting during towing
FMCSA has provisionally renewed for five years an exemption held by TowMate, LLC that allows motor carriers – during temporary towing operations – to operate rechargeable wireless temporary stop, turn, and tail lighting systems that do not meet the vehicle power supply requirements for all required lamps. For the Federal Register notice, visit https://www.federalregister.gov/d/2023-08193.
CVSA International Roadcheck to be held May 16-18
As previously reported, the Commercial Vehicle Safety Alliance is holding its annual three-day International Roadcheck event May 16-18. Although any violation is subject to enforcement, CVSA each year focuses on a few specific safety issues. This year's Roadcheck will stress anti-lock braking systems and cargo securement.
Legislation
Congress likely to vote down EPA rule on truck emissions but not overturn a veto
The U.S. Senate on April 26 passed by a 50 to 49 vote a joint resolution (S.J. Res. 11) that would disapprove a final rule published by the EPA in January that would establish new heavy-duty engine emissions standards for oxides of nitrogen and pollutants. Although Democrats theoretically control the Senate, the measure passed because Sen. Joe Manchin (D-West Virginia) voted for the resolution and an ailing Sen. Diane Feinstein (D-California) was absent.
S.J. Res. 11 now moves to the House where its passage would appear highly likely given Republican control of the House. However, the resolution of disapproval has essentially no chance of becoming law because President Biden is certain to veto it. Such a veto could be overridden only by two-thirds of the members of both the House and Senate, and Republicans do not have the votes. For more information on S.J. Res. 11, visit https://www.congress.gov/bill/118th-congress/senate-joint-resolution/11/.
Cuellar bill addresses staged collisions, disclosure of lawsuit funding
Rep. Henry Cuellar (D-Texas) has reintroduced legislation (H.R. 2936) originally introduced in 2021 that would make it a federal crime to intentionally cause a collision with a commercial motor vehicle or to arrange for another person to cause such a collision. The bill, which is co-sponsored by Rep. Mike Bost (R-Illinois) and Rep. Garret Graves (R-Louisiana) also would require that plaintiffs disclose in writing to the court and other parties the identity of any commercial enterprise that has a right to receive payment based on monetary relief through settlement or judgment. For more information on H.R. 2936, visit https://www.congress.gov/bill/118th-congress/house-bill/2936.
House bill would bar FMCSA from implementing a speed limiter rule
Rep. Josh Brecheen (R-Oklahoma) has introduced a bill (H.R. 3039) that would prohibit FMCA from implementing any rule requiring that vehicles over 26,000 pounds operating in interstate commerce be equipped with a speed limiting device set to a maximum speed. In May 2022, FMCSA published an advance notice of supplemental proposed rulemaking stating that it planned to proceed with the speed limiter rulemaking that had been proposed late during the Obama administration. The Trump administration had shelved the rulemaking but had not formally withdrawn it as it had several others. For more information on H.R. 3039, visit https://www.congress.gov/bill/118th-congress/house-bill/3039.
Advocacy and Comment
Two hot topics this month will be Comments to the Agency's proposed changes to its existing safety management system and an industry-wide effort to address criminal fraud in trucking.
(1) Comments Due. Comments are due on May 16th in the "Revised Carrier Safety Measurement System" referred to above. Involved is the FMCSA's proposed changes to SMS methodology as an initial part of a new effort to revise the Agency's safety fitness rules. This notice and comments require close scrutiny and addressing material issues of fact and law if the guidance is to be baked into a rule. An analysis of the issues to be addressed by concerned stakeholders is attached.
Secondly, Comments are due on June 12th on the need to revise the Crash Preventability Determination Program. The proposed changes would increase the Agency's future reliance on a revised DataQ system which raises a number of concerns which will need to be raised in that docket.
(2) Antifraud Initiative. The support for our antifraud initiative has been overwhelming. Senator Braun of Indiana and Congressman Bost of Illinois have prepared and are circulating a letter for bipartisan congressional approval. The letter would establish, within U.S. DOT's Office of Inspector General, a special task force to investigate and prosecute supply chain fraud as a criminal matter utilizing the OIG's existing authority and expertise.
The importance of this issue was raised on May 10th at the T&I hearing entitled, "Freight Forward: Overcoming Supply Chain Challenges to Deliver for America." The initiative has been supported from the outset by our stakeholders and correspondence evidencing our support will be sent to the T&I Committee on May 18. Interested parties that have been victimized by fraud and wish to participate in this advocacy are welcome.
ANALYSIS OF FMCSA'S PROPOSED CHANGES TO SMS METHODOLOGY (COMMENTS DUE MAY 16)
1. What is the purpose of the Agency's proposed changes to SMS methodology?
ANSWER: Proposals are billed as a "Notice," but not a notice of anything in particular. Announcement on February 14 appears intended as internal guidance until the Agency can roll out the new program as a rule that might pass muster to replace safety fitness standards in 49 CFR Part 385.
2. Why is that needed?
ANSWER: Ultimately the FMCSA, after 13 years of trying, can only issue actual safety ratings to approximately 5,000 carriers per year, although there are 700,000 carriers.
3. What are the benefits of the new program?
ANSWER: It is billed as a kinder, simpler system for profiling carriers for audit at this point. Hidden agenda may be to defuse industry opposition, so that the program later could be slipped through as a revision to Part 385.
4. What is being proposed?
ANSWER: A restructure of SMS scoring to: (1) merge violations into fewer categories: (2) give dominance to "unsafe driving;" (3) establish new violation severity standards; (4) shorten the lookback period for inspections and violations from two years to one, which will only magnify the current problem of data insufficiency; (5) thus make it still more difficult to accumulate enough data for accurate profiling of small carriers. The vast majority of new and small carriers still will not be measured, but a new SMS algorithm not discussed by the Agency will ultimately be morphed into a new safety rating process.
5. What will be the effect of the new proposal on carrier scores?
ANSWER:
Small carriers will fly under the radar and will not have SMS data. Due to not meeting data sufficiency standards, they will have no scores and will be unmeasured and presumably "unrated." Carriers profiled for audit will be based on roadside inspection and crash data for only the past year. Presumably, a conclusion that only the most recent data is a predictor of safety will undercut the value of the thousands of carriers who enjoy satisfactory ratings issued prior to the one-year lookback.
(The one-year period corresponds to the current Part 385 parameters for issuing safety ratings – which is yet another predictor that the SMS reboot is intended for use as part of a new safety fitness rule.)
6. What are likely changes in the scores of the carriers profiled under the proposed SMS reboot?
ANSWER: Carriers can use their PIN to see the comparative scores. Data experts are finding little variation in the ultimate scoring. Due to the severity and timing of particular accidents and violations, some motor carriers may receive an increased number of alerts and some carriers may receive fewer alerts.
7. How then does the reboot allow the Agency to better profile carriers and conduct more audits?
ANSWER: No answer has been provided. Apparently there will be a Phase 2 or 3 of the proposed reboot in which more reportable accidents and adverse roadside inspections can be DataQ'd, but due process concerns about data quality will continue and were not mentioned in the Agency's reboot notice. The recently proposed changes to accident reporting and DataQ processes, if adopted, will allow for more types of crashes to be reviewed for preventability.
8. How does the reboot compare with CSA 2010?
ANSWER: The Agency acknowledges at this point that the reboot scores cannot be published because of the FAST Act. There has been no significant correction of systemic flaws noted by Congress, the National Academies of Science and U.S.DOT, including such problems as enforcement anomalies, data sufficiency, data accuracy issues, and state and local/revenue-raising biases. (See Journal of Transportation Management, Fall 2018.)
9. If most small and new carriers are left unrated, why should they be concerned?
ANSWER: No red light-green light data. Scores, like now, will be independently calculated and used as an alternative vetting standard by insurers and the plaintiff's bar. The important "unsafe driving" basket will be used as an alternative measuring stick with no due process. Due to data insufficiency for small carriers, and the widespread utilization of these carriers by the shipping and brokerage community, it is a total crap shoot as to whether such carriers are "safe or not." If registered for authority, the carrier will be good to go and in most cases will be under the Agency's radar screen with respect to both safety and fraud enforcement purposes.
10. Why is there a need for a red light/green light system?
ANSWER: Shippers and brokers fear up-supply chain liability and application of state negligence laws and feel they cannot rely on "fit to operate is fit to use" when named as defendants. Although the Agency has admitted that a carrier not found unfit or placed out of service is fit to operate, its continued reliance on SMS creates a felt need for alternative vetting.
11. What is the effect of this proposal and the likely ultimate rulemaking? Why should we be concerned now?
ANSWER: Unless the record is built here, the reboot will be touted as a new standard acceptable to industry.
12. In what sense will the reboot be a self-fulfilling prophecy?
ANSWER: FMCSA auditors use SMS profiling to target carriers for audit.
13. What cost-benefit analysis and due-process consideration has been undertaken by the Agency?
ANSWER: To date, none. The DataQ appeals process cannot meet judicial standards for due process. Carriers which have enough violations to be measured will have increased costs fighting each violation to avoid being targeted. Unrated status for small and new carriers will not be the red light/green light system that shippers and brokers need.
14. What industry factors exacerbate these concerns?
ANSWER: (1) Threat to owner operator model results in carriers with advanced telematics and safety procedures needing to hire small carriers; and (2) Plaintiff's bar can and will use non-rated carrier status and carriers' absence of speed limiters, front and rear facing cameras, etc. as evidence that hiring carriers were negligent in retaining unrated carriers that do not meet their standards.
15. What is missing from the Notice?
ANSWER: The industry cannot be lulled by any superficial appearances that the rebooted SMS is somehow fairer or less burdensome than CSA 2010. It is not. Comments are due May 16, and must demonstrate that the reboot is pervaded by the same flaws as the original. The proposal does not satisfy the requirements of the Administrative Procedure Act for a rebooted safety scoring system which – like CSA 2010 – will affect the outcome of safety fitness assessments determining whether a carrier can operate. While the proposal effectively would operate as a rule, the current notice is a perfect example of "rulemaking lite." It does not articulate the basis and purpose of the new scoring system, let alone analyze the effects of the proposal on small businesses and other stakeholders, nor does it evaluate the proposal from a statistical or data quality standpoint. The proposal begs most of the unanswered questions raised by the industry, the National Academies and Congress regarding the unpublished scores generated by CSA 2010, including:
(1) data insufficiency for smaller carriers,
(2) prosecutorial bias when roadside inspections are revenue-driven rather than safety-driven,
(3) disparate enforcement priorities and inspection policies between States (which the Agency's proposal explicitly refuses to consider),
(4) the impact of bad inspections being magnified by underreporting of clean inspections,
(5) the lack of statistical support or mathematical data to validate any new algorithms being used, and
(6) the absence of cost-benefit analysis for trying to make a rule out of enforcement data extrapolations when a CDL-like objective evaluation under a uniform standard would be fairer and more efficient.
16. Is there a better answer?
ANSWER: If the Agency's goal is a new fitness rule, that rule should include (1) a certification that each carrier deemed fit to operate is fit to use, fulfilling the Agency's job to police the industry for the benefit of the traveling and shipping public, and (2) guardrails against fraudulent use of carrier authorities (identity theft) by persons whose fitness has not been reviewed. Every carrier who is licensed to operate should have a desktop audit which acts like a driver's license renewal, an identity check and a certification of fitness to operate. The current desktop audit for new entrants is touted as effective and cost efficient by the Agency. With modest additional costs (recouped through fees), and additional staffing by qualified non-agency personnel (as is currently the case with brake inspectors, CDL trainers/testers, MROs, professionals conducting driver physicals, and other state personnel utilized under MCSAC), biennial desktop audits could be used as evidence that carriers have been monitored and certified as meeting the "safe to operate is safe to use" standard needed by the shipping public.