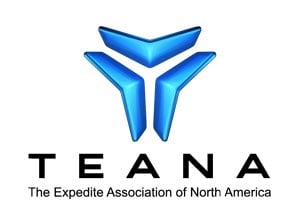 Contents
FMCSA has extended its emergency declaration regarding COVID-19 through August 31, 2022. For the latest version and other guidance related to COVID-19 is available at www.fmcsa.dot.gov/COVID-19. Note that use of the declaration now requires monthly reporting by carriers.
Courts
Regulation and Enforcement
Legislation
Courts
Leased owner-operator model outlawed in California as Supreme Court denies cert
The legal battle over whether trucking companies can use leased owner-operators ended June 30 when the U.S. Supreme Court chose not to disturb a federal appeals court decision overruling an injunction against enforcement of AB 5 against motor carriers. U.S. District Judge Roger Benitez, who had issued the injunction in January 2020, on July 8 acknowledged the mandate of the U.S. Court of Appeals for the Ninth Circuit, thereby formally allowing the state to enforce the law. The California Trucking Association, which had led the legal challenge to AB 5, estimates that the Supreme Court's denial of a writ of certiorari affects approximately 70,000 owner-operators in the state. See Advocacy and Comment below for discussion of important issues.
Supreme Court refuses to consider preemption of broker negligent selection lawsuits
The U.S. Supreme Court on June 27 declined to consider an appeals court ruling that state common-law tort liability claims against brokers for negligent selection are not preempted by federal law. As was the case with the California Trucking Association's challenge of AB 5, the U.S. Court of Appeals for the Ninth Circuit case, which involved C.H. Robinson, revolved around the scope of the Federal Aviation Administration Authorization Act (FAAAA) in preempting state action. FAAAA explicitly exempts from preemption acts of "safety regulatory authority of a State with respect to motor vehicles." The appeals court had concluded that state common-law tort claims were exempt from preemption. See Advocacy and Comment for Discussion
Regulation and Enforcement
FMCSA removes Arion Tech's ArionT ELD from list of registered ELDs
Carriers relying on Arion Tech Inc.'s ArionT electronic logging device (ELD) have until August 24 to replace those devices with another registered device. Effective June 24, FMCSA placed the ELD on its list of revoked devices due to the company's failure to meet the minimum requirements established in 49 CFR part 395, subpart B, appendix A. In addition to switching to a new device by the deadline, carriers must stop using the revoked device and revert to paper logs or logging software to record required hours-of-service data until the ArionT ELD is replaced. For a list of registered and revoked devices, visit https://eld.fmcsa.dot.gov/List. For other ELD resources, visit https://www.fmcsa.dot.gov/hours-service/elds/electronic-logging-devices.
Comment period ends on broker, bona fide agent definitions
The comment period closed July 11 on FMCSA's request for input into the guidance the agency is required to issue clarifying the distinctions between brokers and bona fide agents. Under a provision in the Infrastructure Investment and Jobs Act, FMCSA's guidance must consider the extent to which technology has changed the nature of freight brokerage, the role of bona fide agents, and other aspects of the freight transportation industry.
In joint comments, a group of 13 stakeholders agreed that there were serious problems surrounding intermediaries, they argued that what was needed was stronger enforcement, not more regulation. "There is no effective cop on the block protecting shippers, brokers and carriers against unauthorized operations, frauds, scams, and identity thefts involving the abuses of intermediaries in regulated truck transportation, the stakeholders said. FMCSA and DOT "have the unique authority to enforce uniform rules of commerce, police the industry, and prosecute fraud involving intermediaries." Among other things, they recommended that DOT and/or the agency should establish and staff a permanent task force to monitor complaints and establish a proactive prosecutorial staff to enforce existing rules.
Groups involved in the joint comments were the Air & Expedited Motor Carriers Association (AEMCA), Airforwarders Association (AfA), Alliance for Safe, Efficient and Competitive Truck Transportation (ASECTT), Auto Haulers Association of America (AHAA), American Home Furnishings Alliance (AHFA), Apex Capital Corp, National Association of Small Trucking Companies (NASTC), PFA Transportation Insurance & Surety Services, Sompo International, Transportation & Logistics Council (T&LC ), Specialized Furniture Carriers, The Expedite Association of North American (TEANA), and the Transportation Loss Prevention and Security Association (TLP&SA). For comments filed in response to FMCSA's notice, visit https://www.regulations.gov/docket/FMCSA-2022-0134.
Comment period on speed limiters closes July 18
After having been extended from its original closing date in early June, comments are due July 18 on FMCSA's advance notice of supplemental proposed rulemaking concerning the potential mandate that motor carriers use speed limiters installed on their trucks. To view the advance notice, file comments, or view comments, visit https://www.regulations.gov/document/FMCSA-2022-0004-0001.
SBTC seeks exemption from language skills requirement
FMCSA is requesting comments by July 15 on an application by the Small Business in Transportation Coalition (SBTC) for an exemption that would allow carriers to use drivers who are not capable of reading and speaking the English language sufficiently to communicate with the public, understand highway traffic signs in English, to respond to official inquiries, etc. SBTC does not actually support such a policy but rather argued in a March 18 letter that if FMCSA continues to allow states to administer knowledge tests in languages other than English, it might as well repeal the requirement altogether. SBTC requested the exemption on behalf of all motor carriers in North American Industry Classification System (NAICS) category 484230 (long-distance specialized freight trucking except used goods) with revenues under $30 million. For the Federal Register notice, visit https://www.federalregister.gov/d/2022-12874.
FMCSA seeks comments on several bids for driver training exemptions
In separate notices published on different dates in June, FMCSA has requested comments on various applications for exemptions from portions of the entry-level driver training (ELDT) regulations. Entities applying for exemptions include the Western Area Career and Technology Center (https://www.federalregister.gov/d/2022-12873); State of Alaska (https://www.federalregister.gov/d/2022-14446); Railsback HazMat Safety Professionals, LLC (https://www.federalregister.gov/d/2022-14509); and the National Ground Water Association ( https://www.federalregister.gov/d/2022-14507.
Stevens Transport seeks CDL-related exemption as FMCSA renews two others
FMCSA seeks comments by July 14 on an application by Stevens Transport, Inc. for an exemption from the requirement that a commercial learner's permit (CLP) holder to be accompanied by a commercial driver's license (CDL) holder with the proper CDL class and endorsements seated in the front seat of the vehicle while the CLP holder performs behind-the-wheel training on public roads or highways. The exemption would allow a CLP holder who has passed the skills test but not yet received the CDL document to drive a Stevens CMV accompanied by a CDL holder who is not necessarily in the passenger seat, provided the driver has documentation of passing the skills test. For the Federal Register notice, visit https://www.federalregister.gov/d/2022-12810.
Meanwhile, the agency separately has renewed for five years two similar exemptions held by New Prime Inc. and C.R. England. For the New Prime notice, visit https://www.federalregister.gov/d/2022-13709. For the C.R. England notice, visit https://www.federalregister.gov/d/2022-12921.
FMCSA denies HOS exemption for pipeline contractors
FMCSA has rejected an exemption requested by the Pipe Line Contractors Association (PLCA) from certain hours-of-service (HOS) regulations for drivers of a variety of CMVs employed by its member companies. FMCSA said it analyzed the exemption application and public comments and determined that the application lacked evidence that would ensure a level of safety equivalent to, or greater than, the level that would be achieved absent such exemption. For the Federal Register notice, visit https://www.federalregister.gov/d/2022-12872.
Minnesota loses bid for reconsideration of CDL skills test exemption denial
FMCSA has denied the State of Minnesota's request for reconsideration of the agency's 2017 denial of an exemption from the regulations governing the commercial driver's license (CDL) skills testing procedures and practices. Minnesota had sought relief from the requirement to use the American Association of Motor Vehicle Administrators' (AAMVA) 2005 Test Model Score Sheet and from the requirement that skills tests be conducted in three parts. FMCSA said that it finds no additional information to persuade it to allow a two-part skills test. For the Federal Register notice, visit https://www.federalregister.gov/d/2022-12875.
FMCSA renews towing group's tie-down exemption
FMCSA has renewed for five years the exemption held by the International Institute of Towing and Recovery that allows CMV operators to secure automobiles, light trucks, and vans using a total of four tiedowns – two fixed and two adjustable – instead of two tiedowns, both of which need to be adjustable. For the Federal Register notice, visit https://www.federalregister.gov/d/2022-12739.
Legislation
House bill would repeal excise tax on trucks and trailers
Rep. Doug LaMalfa (R-California) introduced legislation (H.R. 8116) that would repeal the 12% excise tax on the retail sale of heavy-duty trucks and trailers. As has typically been the case with similar proposals, the bill states that the excise tax discourages the replacement of older, less environmentally friendly, and less fuel-efficient vehicles. For more information on the bill, visit https://www.congress.gov/bill/117th-congress/house-bill/8116.
House panel approves DOT funding bill
The House Appropriations Committee has approved legislation (H.R. 8294) that funds the Department of Transportation, including FMCSA, for the fiscal 2023, which begins October 1. The bill does not include any controversial legislative provisions related to FMCSA, but the committee report (H Rept. 117-402) address several notable policy issues, including the 2016 hours-of-service rule; the large truck crash causation study; FMCSA's antiquated information systems; unlawful brokerage activities; hair testing for controlled substances; the safety driver apprenticeship pilot program; the motor carrier safety fitness determination rulemaking; and commercial zone boundaries. For more on H.R. 8294, including a link to the committee report, visit https://www.congress.gov/bill/117th-congress/house-bill/8294.
Advocacy and Comment
The Owner Operator Model and Up-Supply Chain Liability
The decision of the Supreme Court to not consider overturning California's AB 5 legislation and the separate decision not to consider conflicting Circuit decisions on the application of state law negligent standards in accident litigation have serious consequences for the trucking industry. California's AB 5 legislation will become the law in that state and carriers and owner operators are scrambling to find alternatives which will save the small carrier independent contractor model. With the defeat of C.H. Robinson's Appeal, the question of up-supply chain liability will remain unsettled and premiums for truckers will remain unabated.
Both cases were appealed on the basis of a single issue, the application of the Federal Aviation Administration Authorization Act (FAAAA) restrictions on state law. The Supreme Court in its recent reversal of Roe v. Wade demonstrates a high value placed on the exercise of state rights when the issues are not specifically in the province of the federal government under the U.S. Constitution. Hence, any possible further court challenge to preserve the owner operator model or establish uniform federal selection standards in litigation must refocus the issue on the Commerce Clause and the over-arching need for uniformity in the regulation of interstate commerce.
he Constitution makes clear that interstate commerce is an area in which Congress has the power "to regulate commerce … among the several states." See U.S. Constitution Article I, Section 8, Clause 3. On both the issues of the future of the independent contractor owner operator model and the enforcement of a uniform federal standard, implicit and explicit exercise of its preemptive power can be demonstrated.
There is ample support in the statutes and regulations governing both independent contractors and the federal government's exclusive obligation to certify carriers as safe to operate to continue opposition to reclassification of owner operators as independent contractors and the application of state law to the implicit reliance on the FMCSA's safety fitness determination in carrier selection issues.
The future of the owner-operator independent contractor model
"Gasoline has been poured on the fire that is our ongoing supply chain crisis," CTA said in a statement on the day of the Supreme Court order. "We are disappointed the Court does not recognize the irrevocable damage eliminating independent truckers will have on interstate commerce and communities across the state. The Legislature and Newsom Administration must immediately take action to avoid worsening the supply chain crisis and inflation."
The crux of the case was AB 5's so-called ABC test for worker classification, specifically language stating that a worker can be treated as an independent contractor only if he or she "performs work that is outside the usual course of the hiring entity's business." Given that a leased owner-operator inherently has an ongoing relationship with the trucking company performing the same work – i.e., transporting freight by truck – it has been widely acknowledged that AB 5's ABC test outlaws the model. The Ninth Circuit's ruling did not really dispute that point but rather argued that AB 5 was a generally applicable labor law that did not interfere with carriers' rates, routes, or services. CTA had contended that AB 5 was preempted by the Federal Aviation Administration Authorization Act (FAAA), which bars states from adoption laws or regulations related to motor carriers' prices, routes, or services.
Weighing options
The focus now shifts to how trucking companies will comply. Carriers certainly can simply stop operating in California, but that alternative clearly is extreme for operations that are based there or are intrinsically linked to the state, such as drayage operations serving the nation's largest port complex in Southern California. Converting owner-operator drivers to employee drivers – either using company owned equipment or under an "two-check" arrangement whereby the carrier pays the truck owner separately for use of the equipment – is another option, of course. However, many carriers will find that approach financially undesirable while many owner-operators will find it contrary to their desires to be their own bosses.
One alternative that could preserve entrepreneurship and an arm's length relationship between truck owners and entities engaging them would be to transition to a brokerage model. Leased owner-operators could obtain their own truck insurance and satisfy other requirements to obtain for-hire operating authority and accept individual loads tendered to them without an ongoing relationship. Some carriers began shifting to such a model at least for California operations even before AB 5 was enacted. However, the cost of insurance premiums and the expense and hassle of regulatory compliance currently handled by the larger operation in a lease agreement likely would be overwhelming for many single-truck operators.
In theory, another option would be to comply with the "business-to-business exemption" within AB 5 itself. The exception specifies that a worker and hiring entity can establish an independent contractor relationship based on satisfying all of 12 specified conditions. Indeed, the U.S. government's brief before the Supreme Court opposing cert argued, among other things, that the court's review of the Ninth Circuit opinion would be premature because the trucking industry had not tested in court whether the exemption offered a viable alternative.
In its reply brief before the Supreme Court, CTA called the business-to-business exemption "a red herring." The association argued that at a minimum an owner-operator could not realistically hold itself out to the public as available to provide the same or similar services it offers to carriers. First, owner-operators do not advertise to the public at all, CTA said. Moreover, truck drivers cannot provide services to the general public without holding a motor carrier license, which would mean that they are no longer owner-operators in the sense that they are today, it said.
Beyond California
Although the Supreme Court's denial of cert technically does not represent a ruling on the merits of CTA's challenge, other states surely will interpret it as such. Various states already use ABC tests for classifying workers, but they typically have not required all three prongs of the test to be satisfied as California does. That situation might change now. New Jersey already has pursued essentially the same approach as California and appeared to be waiting until the AB 5 issue is resolved before proceeding.
Even if California's approach does not spread at the state level, the industry could face federal action that accomplishes much of what AB 5 does. For example, the Protecting the Right to Organize (PRO) Act (H.R. 842), which has passed the House, includes an ABC test that is essentially the same as California, and it does not even include a business-to-business exemption.
The PRO Act is highly unlikely to pass in the current Congress, and passage seems even less likely after mid-term election. However, that is not the end of the story. The Department of Labor already has begun working on a regulatory proposal to reverse a Trump administration rule on worker classification. A Biden administration rule on the matter certainly would attempt to undermine use of independent contractors.
Dispatch Services
Ironically, while the Supreme Court's recent decisions demonstrate the importance of the supremacy clause in the context of a federal regulations and statutes, the Agency is soliciting comments aimed at creating a whole new class of intermediaries which would be exempt from the broker regulations and presumably exempt from the duties, rights and remedies imposed on brokers and forwarders.
If the future of the owner operator model and up-supply chain liability are the biggest issues facing trucking, clearly the unheralded third issue is the unabated fraud resulting from scams which result in stolen freight, carriers cheated out of promised payment, identity theft, and carrier safety fitness issues.
At Congress' direction, the FMCSA put out a request for comments on allowing commissioned sales agents to work for multiple carriers without obtaining a broker's bond and complying with the broker regulations. Among the questions asked was whether state law remedies were available and whether the sole purpose of the broker rules was to ensure proper transmission of freight charges if a third party agent billed and collected the funds.
Many comments were filed. In the comment filed by 13 stakeholders including shippers, brokers, carriers, a factor and two bondsmen, the point was made that the broker regulations clearly apply to dispatch services which are not bona fide agents under the existing regulations. This filing also makes the case that rather than changing the existing regulations, the FMCSA should recognize the magnitude of the problems and exercise its statutory and regulatory power to address multi-state scams. The sheer volume of spot market freight, the increasing number of new carriers and the vetting problems caused by real time load matching have exacerbated this problem which includes an increase in collection agency activity to proliferate litigation against up-supply chain victims of fraudulent double brokerage.
Hopefully the Agency will leave the existing rules in place and be proactive in their enforcement. The comments of the 13 stakeholders points out that only the DOT and FMCSA have the delegated power and duty to enforce relevant statutes and regulations and the policing power to address this serious issue. For more information see https://www.regulations.gov/document/FMCSA-2022-0134-0001.