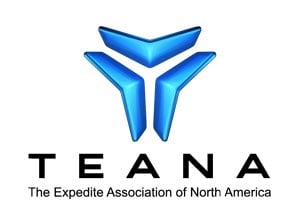 Contents
FMCSA has extended its emergency declaration regarding COVID-19 through February 28. For the latest version and other guidance related to COVID-19 is available at www.fmcsa.dot.gov/COVID-19. Note that use of the declaration now requires monthly reporting by carriers.
Regulation and Enforcement
Legislation
Regulation and Enforcement
FMCSA removes x-ray exam from definition of 'medical treatment'
The Federal Motor Carrier Safety Administration (FMCSA) has revised its regulatory guidance concerning the use of the term "medical treatment" for the purpose of accident reporting. The revised guidance explains that an x-ray examination is a diagnostic procedure and should no longer be considered "medical treatment" in determining whether a crash should be included on a motor carrier's accident register. For the Federal Register notice containing the revised guidance, visit https://www.federalregister.gov/d/2022-03997.
FMCSA drops mandate that drivers disclose traffic violations to employers
FMCSA has eliminated the requirement that drivers operating commercial motor vehicles (CMVs) in interstate commerce prepare and submit a list of their convictions for traffic violations to their employers annually. The agency said the requirement largely duplicates a separate rule requiring each motor carrier to make an annual inquiry to obtain the motor vehicle record (MVR) for each driver it employs from every state in which the driver holds or has held a CMV operator's license or permit in the past year. To ensure motor carriers are aware of traffic convictions for a driver who is licensed by a foreign authority rather than by a state, FMCSA amended the rule to provide that motor carriers must make an annual inquiry to each driver's licensing authority where a driver holds or has held a CMV operator's license or permit.
The final rule is effective May 9, 2022. For the Federal Register notice, visit https://www.federalregister.gov/d/2022-04930.
FMCSA withdraws proposals related to CDL testing flexibility
FMCSA has withdrawn two notices of proposed rulemaking (NPRMs) published during the Trump administration that would have allowed flexibility in the testing of commercial driver's license (CDL) applicants for knowledge and skills. One NPRM would have allowed states to permit third-party skills test examiners to administer the skills test to applicants to whom the examiners had also provided skills training. FMCSA said that it was persuaded by numerous comments that the NPRM had the potential to undermine the integrity of the CDL testing process. For the Federal Register notice withdrawing the third-party CDL testing NPRM, visit https://www.federalregister.gov/d/2022-04968.
The other NPRM would have allowed driver applicants to take the CDL general and specialized knowledge tests in a state other than the applicant's State of domicile. It also would have required the applicant's state of domicile to accept knowledge test results from the testing state. In this case, the issue was not one of regulatory policy but rather one of process and technology. States had told the agency that security and operational concerns over out-of-state knowledge testing would have required significant changes that they were not feasible in the near term. For the Federal Register notice withdrawing the NPRM related to out-of-state knowledge tests, visit https://www.federalregister.gov/d/2022-04966.
EPA proposes tighter NOx, GHG standards for heavy trucks
The Biden administration announced a long-expected proposal to cut emissions of oxides of nitrogen (NOx) and greenhouse gases (GHGs) from commercial vehicles. The Environmental Protection Agency had announced in August that it planned to change NOx and GHG requirements, and even the Trump administration's EPA in January 2020 had signaled further NOx reductions.
Under EPA's proposed rule, changes in the heavy-duty emission control program would reduce NOx by at least 47% by 2045. The agency floated a more aggressive option that would reduce NOx by more than 60% by 2045. The proposal would change standards, test procedures, useful life, warranty, and other requirements.
The GHG portion of the proposal would accelerate for certain classes of commercial vehicles the existing standards set to be phased in beginning with model year 2027. Those standards had been set at the end of the Obama administration in 2016 when emerging technologies like electric propulsion for commercial vehicles were still only in the development or early adoption phase. EPA now looks to leverage the more rapid development of electric vehicles by revising fleet GHG standards for several vehicle categories, including short-haul tractors and delivery trucks as well as electric school buses and transit buses.
The agency has yet to formally published the notice of proposed rulemaking for comment. The draft document is available at https://www.epa.gov/regulations-emissions-vehicles-and-engines.
CVSA schedules International Roadcheck for May 17-19
The Commercial Vehicle Safety Alliance (CVSA) has announced this year's International Roadcheck dates as May 17-19 with a focus on wheel ends. Commercial motor vehicle inspectors in Canada, Mexico and the U.S. will conduct North American Standard Inspections of commercial motor vehicles and drivers at weigh and inspection stations, on roving patrols, and at temporary inspection sites. CVSA said that violations involving wheel end components historically account for about one quarter of the vehicle out-of-service violations discovered during International Roadcheck.
FMCSA adopts rule on mounting of safety devices on windshields
Having granted numerous exemptions to current regulations to suppliers of safety systems, FMCSA has adopted a final rule that increases the area of on the interior of a CMV where certain vehicle safety technology devices may be mounted. The rule also adds examples of vehicle safety technology that had not been included in the prior version of the regulation in Part 393.5. The rule is effective May 6. For the Federal Register notice, visit https://www.federalregister.gov/d/2022-03996.
Three states win exemption to continue revised CDL testing process
FMCSA has granted the exemption request of the American Association of Motor Vehicle Administrators (AAMVA) to allow state drivers licensing agencies in Maryland, New Hampshire, and Virginia to continue using revised CDL pre-trip vehicle inspection and revised control skills test procedures following the completion of field tests conducted under an FMCSA waiver. For the Federal Register notice, visit https://www.federalregister.gov/d/2022-04255.
FMCSA rejects HOS relief or helicopter firm's ground support operators
FMCSA has denied an application from Mountain Blade Runner Helicopters, LLC's (MBR Helicopters) for an exemption from two provisions of the hours-of-service (HOS) regulations for its ground support equipment operators. The requested exemption would have allowed MBR Helicopters' ground support equipment operators a 16-hour window within which to complete all driving and allow them to use an eight-consecutive hour off-duty break, combined with at least two other off-duty hours during the 16-hour window within which driving would be completed, in lieu of taking 10 consecutive hours off duty. FMCSA said the application lacked evidence that the exemption would ensure a level of safety equivalent or greater than the that absent the exemption. For the Federal Register notice, visit https://www.federalregister.gov/d/2022-04073.
Legislation
Congress passes final fiscal 2022 appropriations bill
After several short-term extensions to keep the federal government open, the House and Senate have passed the final fiscal 2022 consolidations appropriations act (H.R. 2471), which funds the government through September. The legislation includes nothing controversial related to trucking and merely continues three administrative provisions related to FMCSA that have been part of previous appropriations acts. For more information on H.R. 2471, visit https://www.congress.gov/bill/117th-congress/house-bill/2471.
Bills would exempt foreign drivers from COVID vaccination mandate
Sen. Rick Scott (R-Florida) and Rep. Carlos Gimenez (R-Florida) have introduced identical bills (S. 3701, H.R. 6809) that would exempt commercial truck drivers from Canada or Mexico who are seeking to temporarily enter the United States for business through a land port of entry from any COVID–19 vaccination requirement. The Department of Homeland Security in January imposed such a requirement. For more information, visit https://www.congress.gov/bill/117th-congress/senate-bill/3701 and https://www.congress.gov/bill/117th-congress/house-bill/6809.
Advocacy and Comment
The Administration's regulatory and legislative agenda is becoming clearer. Issues affecting the motor carrier industry and the customers they serve have been identified. The two most important issues are the reintroduction of SMS methodology and the future of the owner-operator independent contractor model.
1. SMS methodology and its systemic flaws have been clearly identified and rejected as fit for use in the FAST Act and subsequent decisions by the National Academies of Science and by the DOT itself. Yet it still has its supporters. The systemic flaws have not been rectified nor has the unmodified methodology been shown to be fair to the hundreds of thousands of small carriers who lack sufficient data to even be measured.
As opponents of SMS we must reboot our combined efforts to challenge the Agency's effort to revive the use of this flawed safety measurement system in a soon to be filed notice of new rulemaking. A fairer and more effective auditing procedure patterned after the successful new carrier audit should be proposed. Stakeholders must ensure any proposed use of SMS does not further exacerbate nuclear judgments and higher insurance costs for small carriers. This is particularly important in view of the increasingly large numbers of skilled owner operators seeking their own authority as refugees from the prospects of AB5 and efforts to kill the independent contractor model.
2. Competing with the reintroduction of SMS as the most lethal initiative affecting trucking is the concerted effort to reclassify owner operators who have traditionally enjoyed independent contractor status as employees. The California legislation known as AB5 is pending a U.S. Supreme Court decision on whether to consider a pending appeal. Secondly, the Democratic majority in the House supports the PRO Act which would eliminate the independent contractor model at the federal level. Finally, the administrative agenda of the Biden Department of Labor suggests that the owner operator model must be vigorously defended as an important carve-out to any wholesale pro labor reclassification efforts at the Administrative Agency level.
With respect to the defense of the independent contractor model, our ad hoc group of diverse carrier associations, shippers, brokers, and forwarders has presented a united industry front on behalf of retention of the owner operator model based upon past precedent and the importance of the model. The driver shortage only further exacerbates the need for retaining the model.
Two other issues are of increasing importance. First, there is a need for more active federal enforcement of rules of commerce and policing the industry against fraud, double broker scams, identity theft and cargo losses.
Secondly, the number of new entrants has reached over 100,000 per year largely in response to AB5 and threats to the independent contractor model. Yet shipper and broker procurement contracts typically require that small and new carriers assume uninsurable cargo risk, unilateral offset, delayed payments and waiver of all carrier rights and remedies under applicable law. In light of the acute driver shortage there is palpable need for a return to standard terms and conditions which permit maximum competition by all properly licensed, authorized, and insured carriers.
Readers of this newsletter are urged to reply to their organization expressing their views and interest in these issues.