Transportation For Tempe: Hot Shot Trucking Service Tempe, Arizona
Located in the East Valley region of Maricopa County, Tempe, Arizona is the site of Arizona State University's principal campus. This makes the city a leader in education for all of the Grand Canyon State and thus a great place to find skilled professionals and innovators. It is in search of such thought leaders that businesses of every variety have been moving their headquarters or major facilities to Tempe. From manufacturers like Honeywell to facility management services like ABM Industries to tech companies like Insight Direct, firms from every industry want a piece of Tempe and its skilled, industrious workforce.
Hot Shot Trucking's Streamlined Process


Single point of contact
Work with the same expeditor during your shipment's entire process–no annoying call centers!
shipment-to-vehicle matching system
We carefully match the size and weight of your shipment to the right vehicle.
Vetted & exclusive carriers
We work with vetted, experienced carriers, so you get one vehicle for the entire delivery process
exclusive
.
real-time monitoring & alerts
Our GPS tracking technology lets us know exactly where your shipment is at all times.
Types of Vehicles
SPRINTER VAN
HotShotTrucking.com's expedited Sprinter vans have the capacity to meet your local, regional, or long-distance ground shipping needs. Measuring 8-12' x 52" x 70", our carefully-selected vans have the capacity to carry loads up to 3,000 lbs.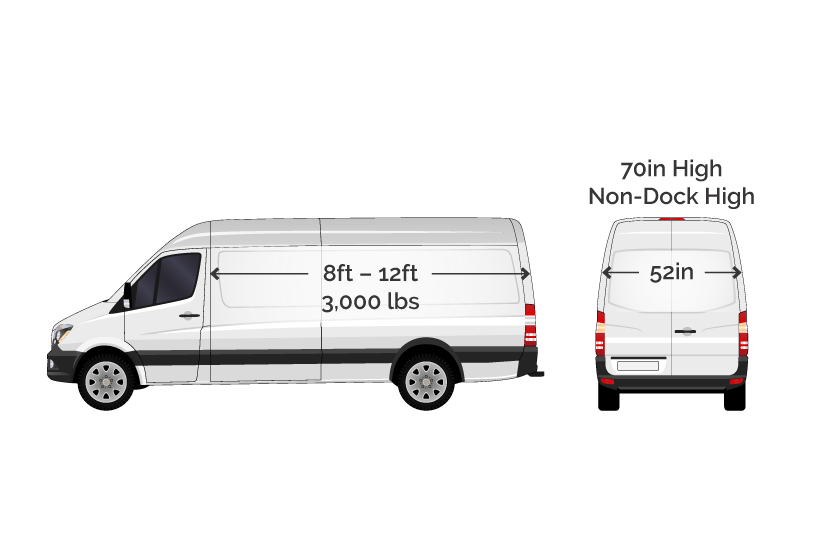 BOX TRUCK
We pride ourselves in working with trusted partners that offer carefully-vetted box trucks, from temperature-controlled vehicles to varying sizes that accommodate smaller loads. Our box trucks, or small straight trucks, measure 12-16' x 94" x 70" and have the capacity to carry up to 5,000 pounds.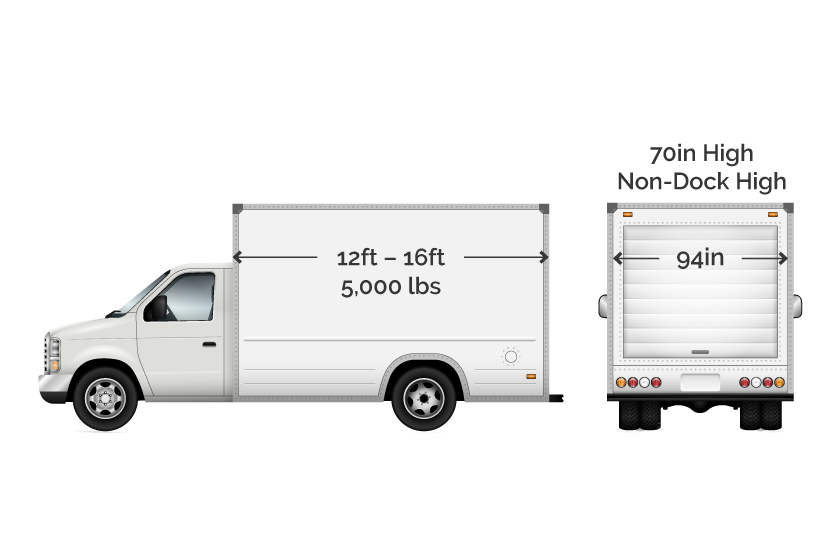 STRAIGHT TRUCK
Measuring 22-26' x 96" x 96", our straight trucks can carry loads up to 9,000 pounds. Our large straight truck services offer focused logistics, professional drivers, and deeply-experienced expeditors to get your delivery where it needs to go.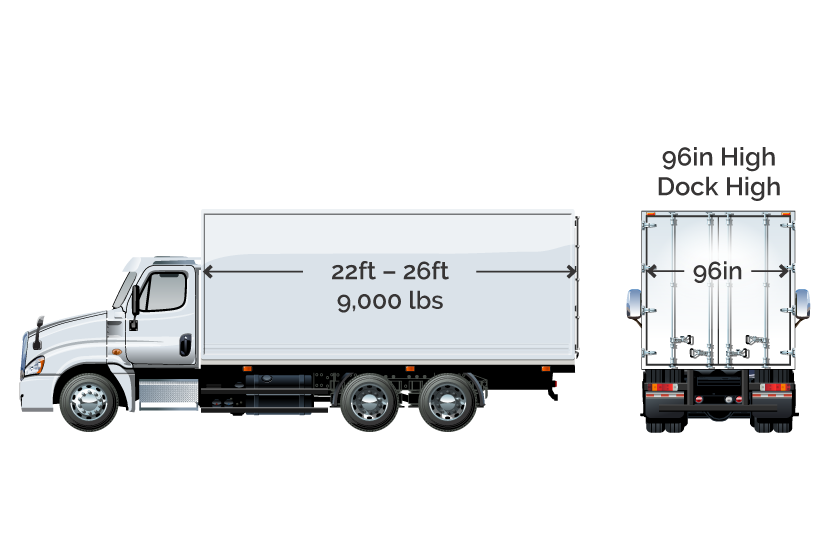 HOT SHOT TRUCK
We'll happily arrange for your freight to be transported via hot shot trucking services. We've proudly partnered with hot shot trucking providers across North America to give you access to carefully-vetted ground delivery vehicles for your time-critical freight.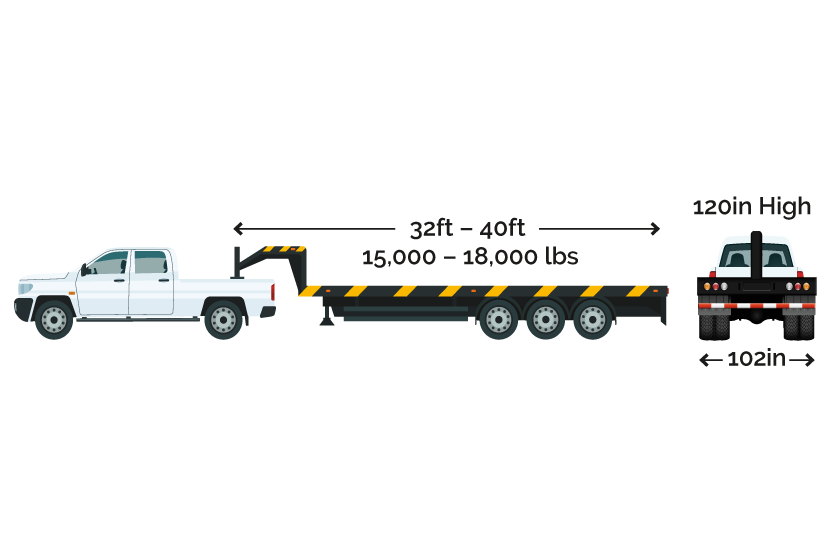 53' DRY VAN
Our fleet of 53-Ft dry vans can carry loads up to 42,000 pounds. Measuring 53' x 99" x 102", these carefully-vetted vehicles will ensure your time-sensitive freight arrives at its destination safely.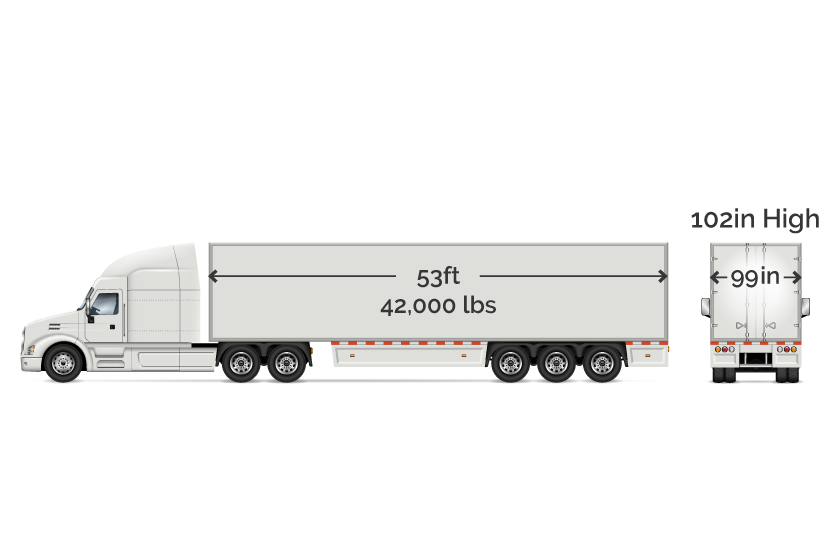 FULL FLATBED
AirFreight.com's full flat bed vehicles can accommodate wide or mega-size loads, such as specialized equipment machinery of all weights and sizes. Measuring 48-53' x 102" x 102", our fleet of full flat bed vehicles can carry freight of up to 48,000 pounds.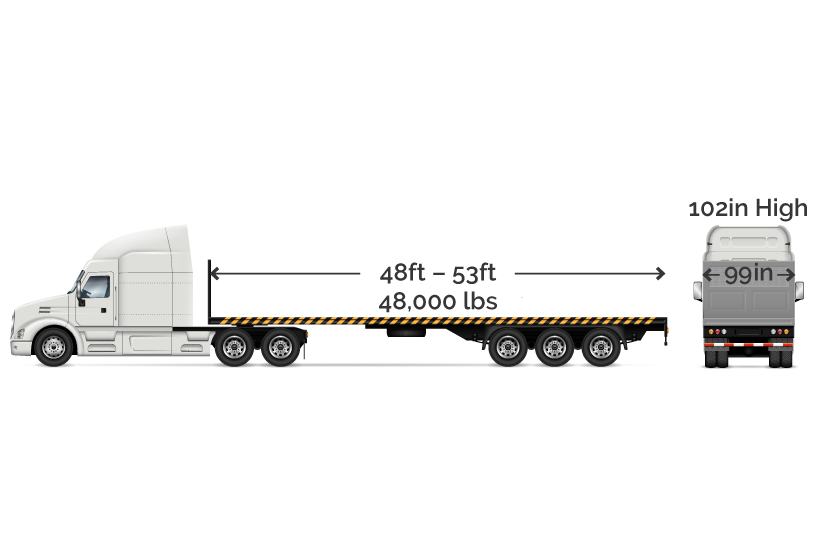 SPRINTER VAN
BOX TRUCK
STRAIGHT TRUCK
HOT SHOT TRUCK
53' DRY VAN
FULL FLATBED
Hot Shot Trucking Tempe, Arizona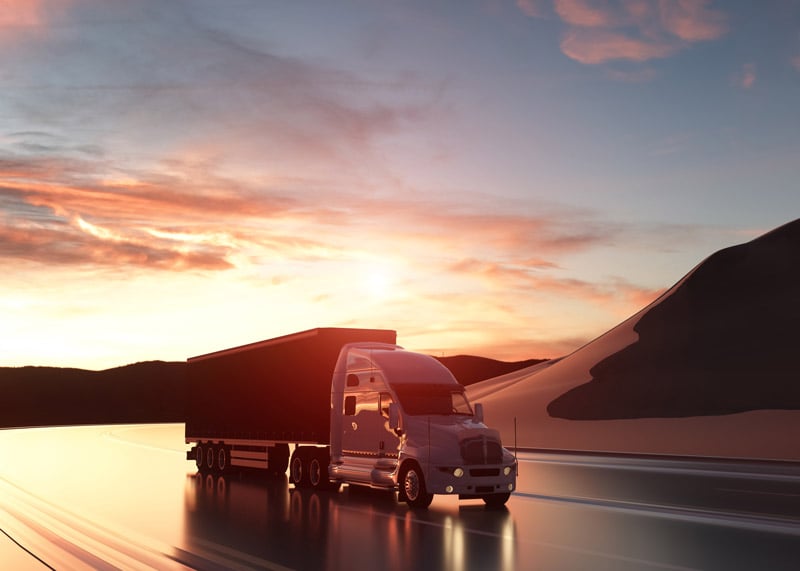 As valuable as skilled workers are, they can't guarantee long-term success unless they're paired with steady access to supplies. HotShotTrucking.com makes sure Tempe businesses can maintain that steady access, thereby fortifying the Tempe economy. We are a hot shot trucking broker that combines a local focus with a continental shipping network, allowing us to facilitate deliveries in under 24 hours, no matter the origin. Regardless of why you're short on supplies or where you need to go for replacements, we'll fill your supply needs immediately. Your business can thus go right back to full productivity, restoring your profits and all of Tempe's prosperity.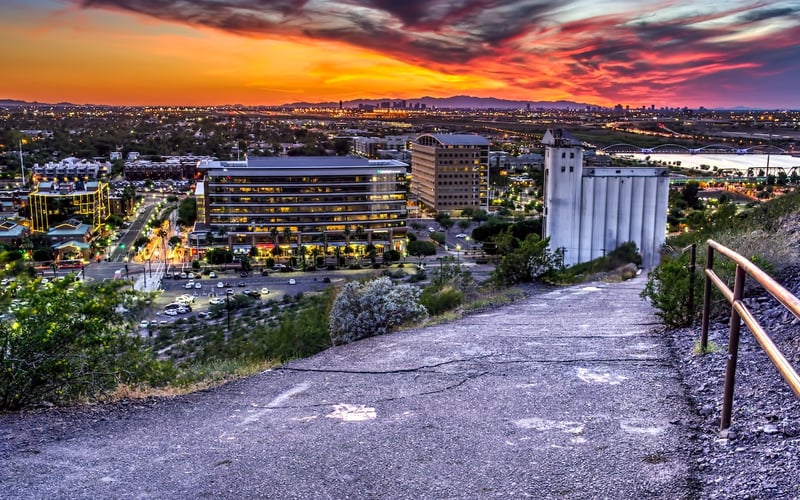 Tempe businesses face a wide variety of logistical disruptions. In some cases, their carriers will mix up their schedules and end up delivering a shipment too late or to the wrong location. In others, road damage and traffic jams will cut off their ordinary supply routes, making it impossible for carriers to complete the delivery. In still others, a client will order something that the business can't make according to its ordinary production schedule. Only by bringing in supplies far faster than usual can the business meet that client's needs, forcing them to obtain items faster than their carriers can deliver them.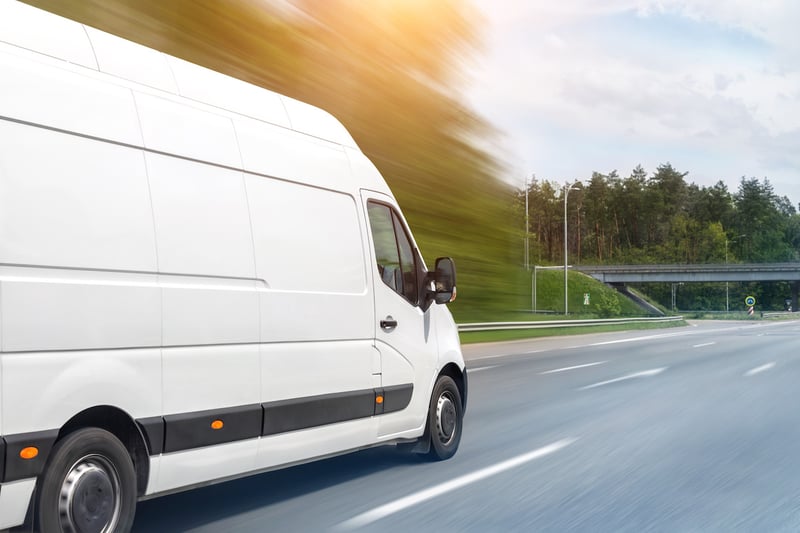 In all of these situations and more, HotShotTrucking.com has your back. As an emergency delivery specialist, we serve Tempe and all of Maricopa County, organizing expedited freight operations whenever a business in the area needs them.
We're familiar with the myriad challenges of delivering in such a dense region and can overcome them all by:
Limiting Lead Time— One of the simplest ways to maximize delivery speed is to minimize the amount of time it takes to get going. HotShotTrucking.com does this by stationing vehicles at every location where we might need them in the US, Mexico, and Canada. By building a massive network of affiliated trucks and vans spread through every state and province, we cut down the time it takes to begin a delivery to just two hours. Once we receive your order, we can dispatch a truck to the loading point in that time or less. The driver will quickly load your goods and then set out on the road for Tempe. In this way, we avoid the many hours it would otherwise take to drive out to your starting point from Tempe and give ourselves the ability to react rapidly and flexibly.
Planning Presciently— Besides limiting the time it takes to load your goods, we also make sure our drivers know where to go once they're done loading. This means research all the potential routes that link your starting point and Tempe and evaluating each of them according to a holistic process. We factor in storm patterns, traffic congestion, road quality, scheduled roadwork, and every other consideration into our plans, allowing us to tell ahead of time if our trucks are likely to get delayed on any given route. We choose the route with the fewest delays and shortest traversal time so that when we give you a delivery estimate, you can be confident that we'll get there at that time or earlier.
Avoiding Overnight Stops— Drivers need rest like everyone else, so if we're asking them to traverse thousands of miles, it's essential to make sure they have a chance to sleep along the way. But stopping a truck overnight so the driver can sleep automatically adds upwards of eight hours to the delivery time— unacceptable for an emergency service. HotShotTrucking.com squares this circle by relying on teams of drivers. We allocate two drivers to a truck, requiring each to spend half their time driving and the other half resting. Both drivers have ample opportunity to sleep, yet the truck keeps moving at all hours.
Keeping Track of Our Trucks— While our driving teams are carrying out the delivery plans, we need to make sure no new developments have made those plans inviable. To do this, we've adapted every vehicle in our network with the most precise tracking equipment in the modern trucking industry. By tracking our trucks precisely, we'll know which leg of the journey they're on and can look ahead to the next leg for signs of trouble. If we see that an upcoming road has been closed, that traffic has gotten backed up, or that wind, rain, or ice have made the road unsafe, we can respond by finding an alternative route and directing the driver to take it. We're committed to keeping your shipment on schedule regardless of what happens while it's

en route.
Communicating & Catering— HotShotTrucking.com keeps the lines of communication open throughout the delivery process. If you have any questions about your order, you need only call our central communication office and we will answer them without delay. Thanks to our tracking equipment, we'll be able to look up your truck and identify its exact position for you, as well as figure out how much time is left before delivery. These and all other answers are available to any customer who needs them so you never feel lost while waiting for your supplies.
Tempe, AZ | HotShotTrucking.com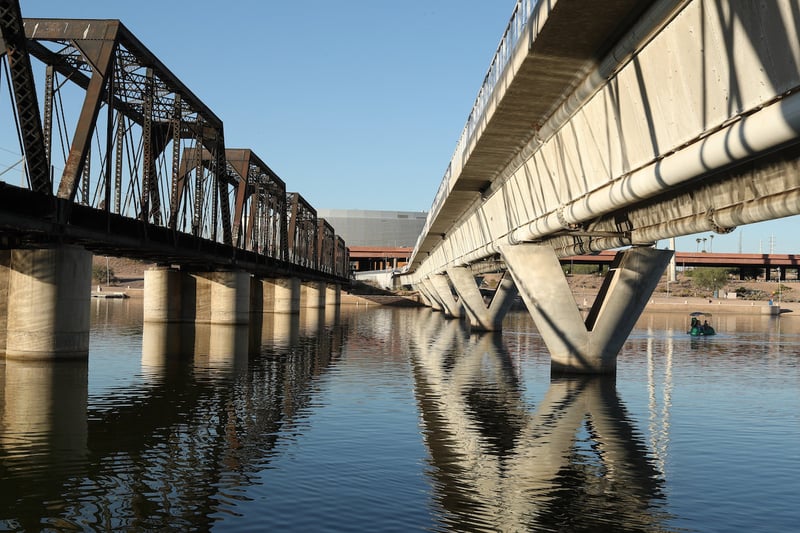 HotShotTrucking.com is attuned to the shipping needs of Tempe and all of Maricopa County. For more information on our hot shot freight services, give us a call today at (480) 646-3166 or visit our website at HotShotTrucking.com.