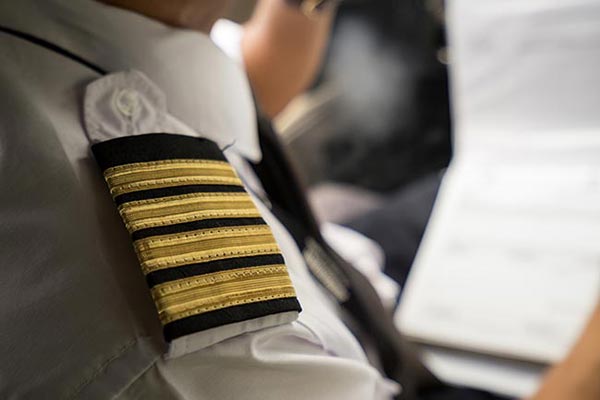 Shipping delays have a tendency to cascade. If the most direct route from your starting point to Bridgeport gets closed, your carrier and those of other companies have to switch over to an alternate route. As more companies crowd onto that alternate route, the frequency and length of traffic jams increase.
Then, if a serious storm or road damage arise on the route, those traffic jams are likely to get out of control. Such shipping problems are almost certain to arise at some point during your time in business. Only by staying prepared can you prevent serious damage to your bottom line.
Luckily, staying prepared has never been easier: just trust HotShotTrucking.com as your emergency shipper! We have a long history in Bridgeport and the surrounding region, and know local roads like the back of our hand.
Thus, when we receive your call, we'll have no trouble:
Planning a Quick Route— Our extensive knowledge of local roads includes knowledge of traffic patterns throughout the day, seasonal storm trends, and a host of other details related to the likelihood of a delay. Thus, when we receive your order, we'll be able to immediately identify the most reliable route to carry it over, weighing a holistic set of factors to maximize both speed and consistency. We then apply the same holistic approach to planning the rest of the route, no matter how far away your supplies might be coming from. We select each road with care, making sure that the path we choose will both allow us to deliver quickly and come with the smallest possible risk of delay.
Dedicating Our Trucks— HotShotTrucking.com is a dedicated trucking broker. This means that we assign our trucks customer by customer, as opposed to cramming as many clients' items into a single truck as possible. Dedicated shipping gives us the ability to choose the best possible route for you. Instead of plotting out a circuitous trip full of myriad detours to serve myriad clients, we select the swiftest and most efficient path between your particular starting point and the particular section of Bridgeport where you're located. Dedicated trucking also means that our affiliated drivers won't have to worry about the safety, handling, or other unique needs of any client's items except yours. They'll focus squarely on your items' unique requirements and make sure those requirements are met to the letter.
Spreading Out our Network— While we are devoted to the unique needs of Bridgeport, HotShotTrucking.com also has a national and international focus. We have affiliated vehicles and personnel spread through every major metro area in the United States; we also have similarly extensive networks in Canada and Mexico, and can travel from one country to another whenever you need us to. Having a network of such size and reach allows us to begin shipping without hesitation. Instead of having to drive all the way out from Bridgeport to your starting point, we're likely to have an affiliated truck situated no more than two hours from that starting point. We can thus load up your items in as little time and get your truck promptly on the road to Bridgeport. Not only does this dramatically speed up our delivery services, but it gives us the flexibility to sub in for your carrier with ease, no matter how unique and remote a route they took.
Alternating Teams— Many emergency shipping brokers offer different delivery times depending on what time of day or night you place your order. Not so with HotShotTrucking.com. We keep our deliveries consistent by adopting a team driving strategy, which means our affiliated drivers go out in pairs and share their workload evenly. While one is resting, the other is driving; they then switch at regular intervals. As a result, our trucks stay on the road night and day, ensuring the same speedy solutions no matter how early or late we receive your order.
Truck Tracking— While our affiliated trucks are on their way, we monitor them using advanced position tracking. Our support team then triangulates this data with traffic and weather reports on the route ahead of them to see if there's some source of delay they're likely to encounter. If there is, we contact the drivers, steer them around the problem, and keep the shipment on track.