Haste For New Haven: Hot Shot Trucking Service New Haven, Connecticut.
Located in Connecticut's central coastal region, New Haven is best known as the home of Yale University. But the town's importance goes far beyond the academic. New Haven is also home to a bustling shipping port, as well as a booming construction industry, pharmaceutical companies like Alexion, and manufacturers like Assa Abloy. It's this wide assortment of businesses, as well as the highly educated local population, that led Verizon to rank New Haven as one of the ten best cities in America for tech startups. And as more such startups open in this city, its technological and economic advantages grow, powering further wealth and development.
Hot Shot Trucking's Streamlined Process


Single point of contact
Work with the same expeditor during your shipment's entire process–no annoying call centers!
shipment-to-vehicle matching system
We carefully match the size and weight of your shipment to the right vehicle.
Vetted & exclusive carriers
We work with vetted, experienced carriers, so you get one vehicle for the entire delivery process
exclusive
.
real-time monitoring & alerts
Our GPS tracking technology lets us know exactly where your shipment is at all times.
Types of Vehicles
SPRINTER VAN
HotShotTrucking.com's expedited Sprinter vans have the capacity to meet your local, regional, or long-distance ground shipping needs. Measuring 8-12' x 52" x 70", our carefully-selected vans have the capacity to carry loads up to 3,000 lbs.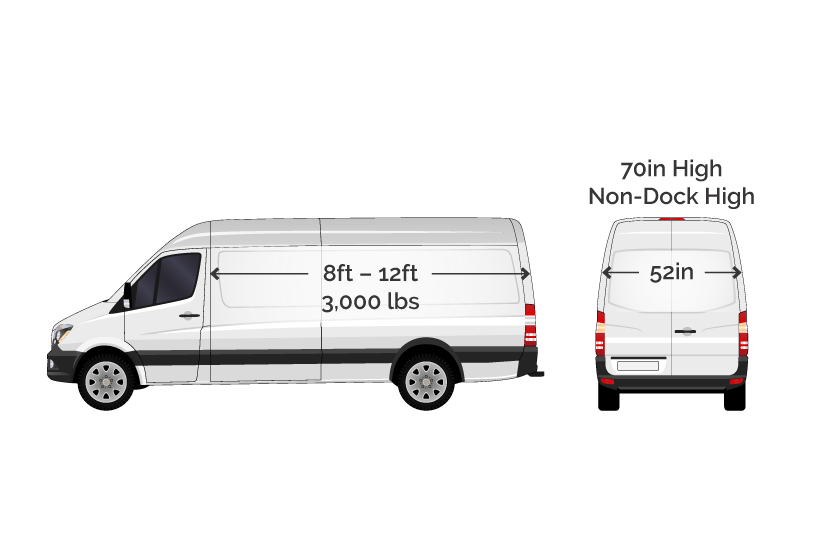 BOX TRUCK
We pride ourselves in working with trusted partners that offer carefully-vetted box trucks, from temperature-controlled vehicles to varying sizes that accommodate smaller loads. Our box trucks, or small straight trucks, measure 12-16' x 94" x 70" and have the capacity to carry up to 5,000 pounds.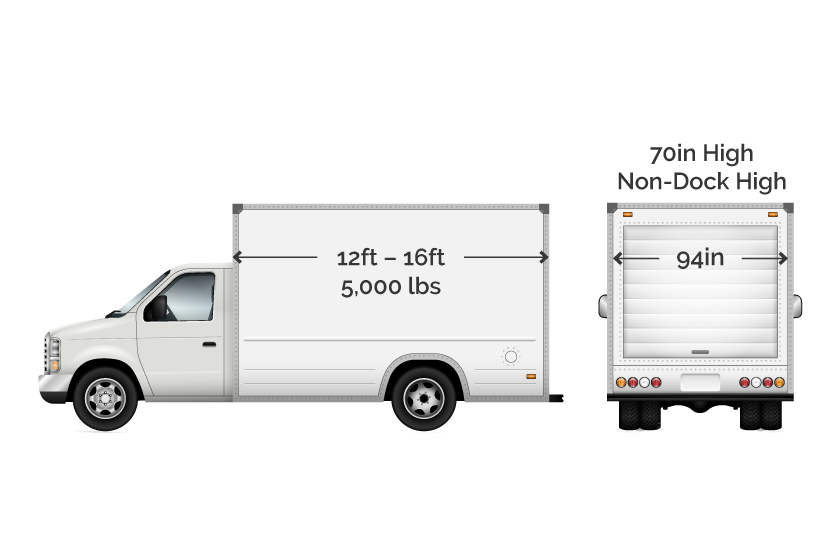 STRAIGHT TRUCK
Measuring 22-26' x 96" x 96", our straight trucks can carry loads up to 9,000 pounds. Our large straight truck services offer focused logistics, professional drivers, and deeply-experienced expeditors to get your delivery where it needs to go.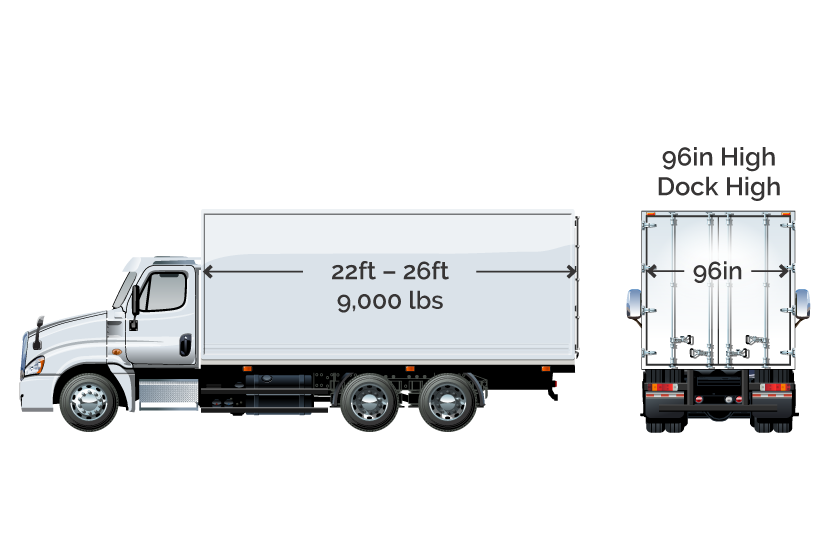 HOT SHOT TRUCK
We'll happily arrange for your freight to be transported via hot shot trucking services. We've proudly partnered with hot shot trucking providers across North America to give you access to carefully-vetted ground delivery vehicles for your time-critical freight.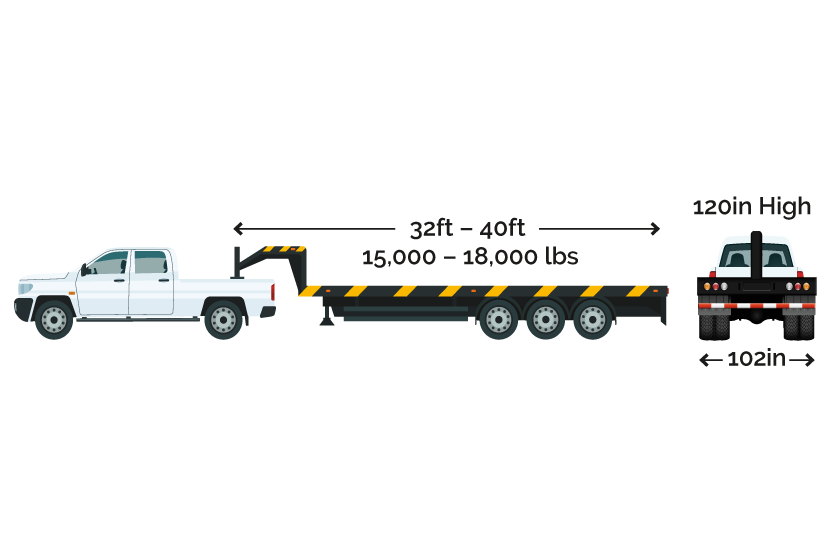 53' DRY VAN
Our fleet of 53-Ft dry vans can carry loads up to 42,000 pounds. Measuring 53' x 99" x 102", these carefully-vetted vehicles will ensure your time-sensitive freight arrives at its destination safely.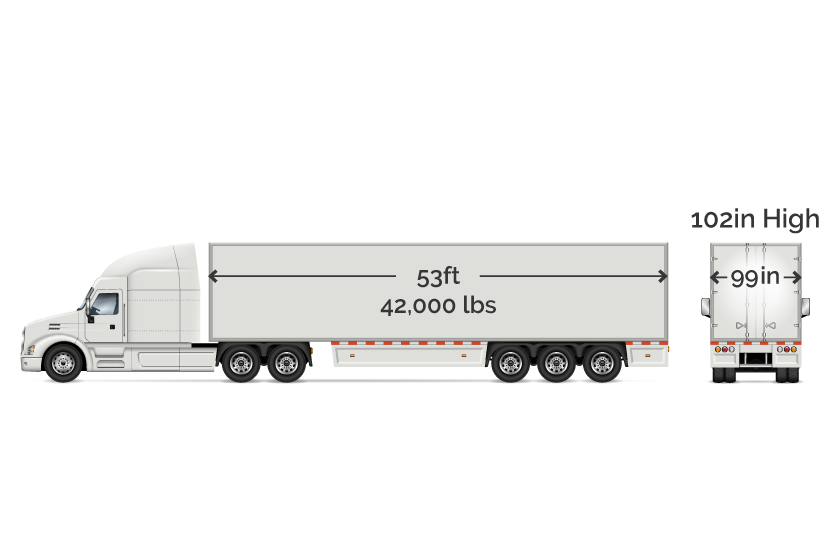 FULL FLATBED
AirFreight.com's full flat bed vehicles can accommodate wide or mega-size loads, such as specialized equipment machinery of all weights and sizes. Measuring 48-53' x 102" x 102", our fleet of full flat bed vehicles can carry freight of up to 48,000 pounds.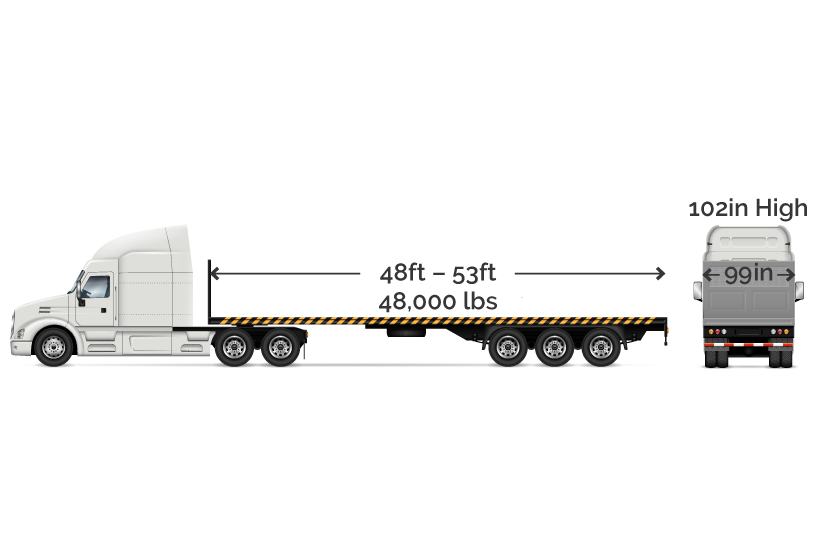 SPRINTER VAN
BOX TRUCK
STRAIGHT TRUCK
HOT SHOT TRUCK
53' DRY VAN
FULL FLATBED
Hot Shot Trucking New Haven, Connecticut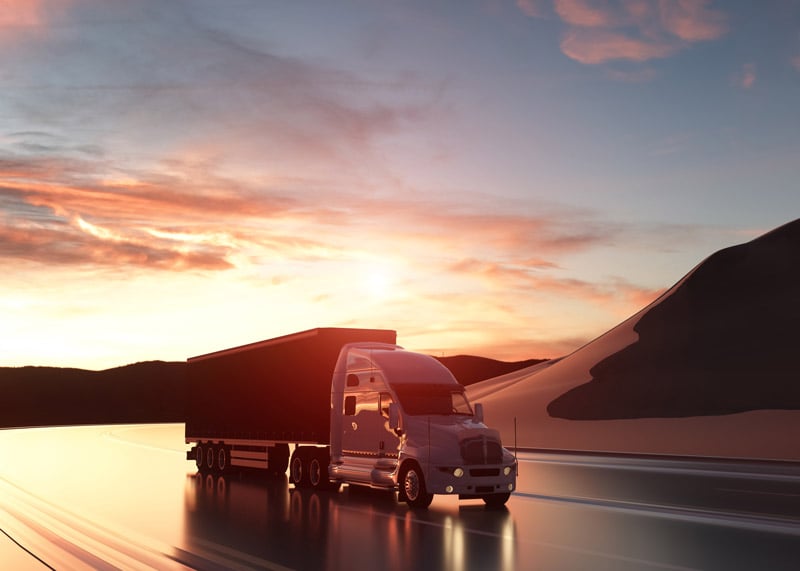 As impressive as New Haven's economic success may be, it can only persist as long as local businesses can get the supplies they need to continue producing, and that's no easy task. But HotShotTrucking.com breaks through all obstacles to such deliveries. As a hot shot trucking New Haven broker, we coordinate emergency deliveries at high speed for any business in the city that needs them.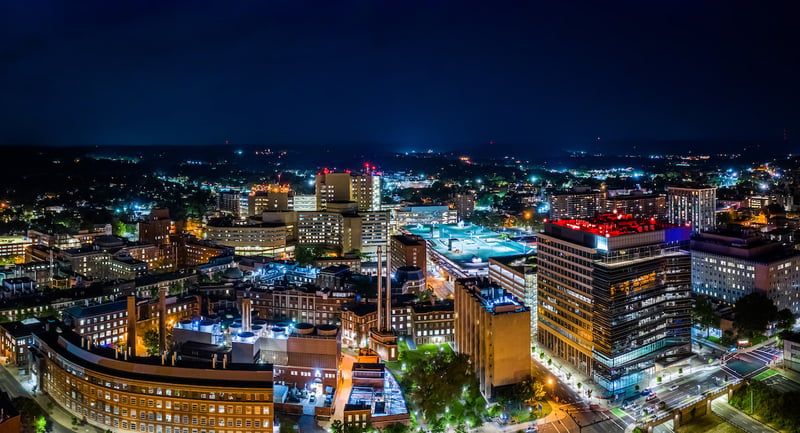 Our skilled planning team can plan rapid shipments from any location, and we can reach those locations in a matter of hours thanks to the size of our affiliated shipping fleet. In short, when you're running low on supplies that your standard shippers can't bring in time, count on HotShotTrucking.com to complete the delivery and keep you supplied.
Rapid Results
The trouble with having so many tech startups and other advanced businesses in one city is that they all have to compete with one another for the same roads. Because they're so advanced, these businesses are bound to need a wide variety of supplies, some of which will be highly rare and available only from distant locations. But with so many trucks flooding into the city on tight schedules, traffic jams are bound to happen. And that only covers problems with getting into New Haven itself; once you factor in other problems along the rest of the route, you realize how hard it is to supply this city. HotShotTrucking.com is committed to keeping this city supplied no matter the hardship.
We're prepared for any obstacles or sources of delays that might arise along the way, including:
Distant Starting Points— One common reason it takes so long to get supplies is the sheer distance between New Haven and your starting point. If you have to ship from Vancouver or Veracruz, you'll waste hours or days just getting a truck out there from New Haven. But not if you're shipping with HotShotTrucking.com. Our network of affiliated trucks, vans, and trailers extends into every major metropolitan area on the continent, be it in Canada, Mexico, or any of the fifty states. Thus, there's no need to drive all the way out to your staring point; we'll just choose a truck in our network that's already there. We thus shave many hours off your delivery time right from the start while preserving the flexibility to accommodate any supply route.
Traffic Jams— While avoiding the trip out does save a considerable amount of time, there's still a risk of delay on the way back. Particularly when you're shipping into a state as densely populated as Connecticut, you often have to worry about running into traffic jams on the way. HotShotTrucking.com avoids these jams and similar sources of delay through prudent, prescient planning. We review each potential shipping route between your starting point and New Haven and look at data on traffic patterns along each. We'll pick the route that has the lowest possible risk of traffic jams, provided that it still offers a relatively straight, speedy shot to New Haven. In this way, we plan deliveries that are consistently quick, ensuring that you get your items as early as possible.
Inclement Weather— Another common source of delay is storms, which can make your delivery route slow, dangerous, or wholly impassable, depending on their severity. HotShotTrucking.com deals with storms by incorporating weather data into our route planning, but there's only so much you can predict with forecasts. To protect against unexpected storms and other surprises, we monitor our trucks from a centralized coordination office. Every truck is outfitted with advanced monitors, which allow us to keep track of their location at each point during the journey. We then watch our trucks and check the routes ahead to see if there's any weather event we didn't anticipate. If there is and it looks severe enough to disrupt the delivery, we'll contact the drivers and instruct them to get onto an alternate route. Thus, we avoid delay even from events that catch us by surprise.
Driver Fatigue— HotShotTrucking.com recruits the best drivers in the industry to handle your goods, ensuring that your supplies are always in the care of those with the skills to maximize speed and safety. But even the most skilled drivers still need to sleep, lest they not be alert enough to deliver your items safely. If drivers have to stop their trucks overnight to get this sleep, that can add many hours to total delivery times, especially on orders that are placed late in the day or that require delivery from distant locations. HotShotTrucking.com avoids this issue by pairing our drivers up on any delivery expected to take more than a few hours. Paired drivers can take turns resting and working so that it's never necessary to make a prolonged stop. In this way, we keep our drivers healthy and rested while avoiding the rest stops that so badly extend delivery times.
HotShotTrucking.com | New Haven, CT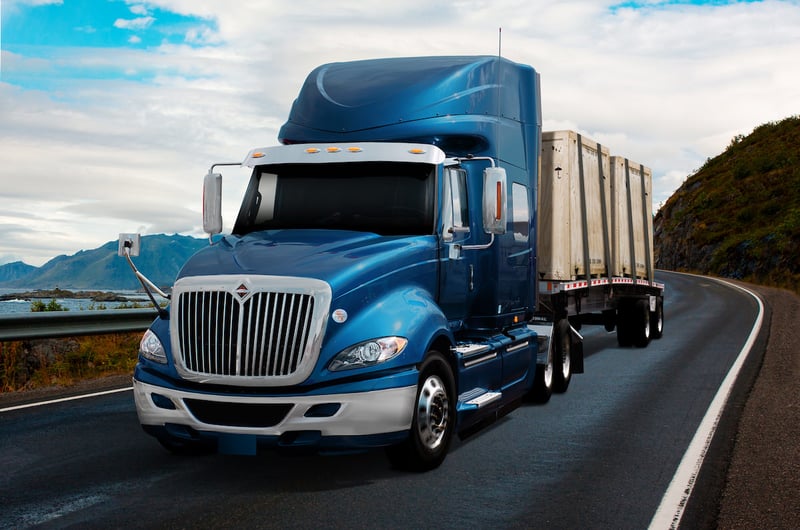 HotShotTrucking.com has a centralized communications team that can answer all your questions and update you on your order with ease.
Whether you want an update on the location and arrival time of a current order or are looking for a free quote on future deliveries, the answer is just one call away. For more on our services or to place an order, call HotShotTrucking.com at (203) 936-6655.