Connecticut Connections: Hot Shot Delivery Hartford, Connecticut
As the capital of Connecticut and one of its largest cities, Hartford has always played a critical role. Not only is it the seat of government, but it's a major center of business and technology, with some of the world's most advanced firms making Hartford their home. The city is particularly renowned for its healthcare centers, including Hartford Hospital, the Connecticut Children's Medical Center, and the Institute of Living, which provide the highest standards of medical care and research.
Hot Shot Trucking's Streamlined Process


Single point of contact
Work with the same expeditor during your shipment's entire process–no annoying call centers!
shipment-to-vehicle matching system
We carefully match the size and weight of your shipment to the right vehicle.
Vetted & exclusive carriers
We work with vetted, experienced carriers, so you get one vehicle for the entire delivery process
exclusive
.
real-time monitoring & alerts
Our GPS tracking technology lets us know exactly where your shipment is at all times.
Types of Vehicles
SPRINTER VAN
HotShotTrucking.com's expedited Sprinter vans have the capacity to meet your local, regional, or long-distance ground shipping needs. Measuring 8-12' x 52" x 70", our carefully-selected vans have the capacity to carry loads up to 3,000 lbs.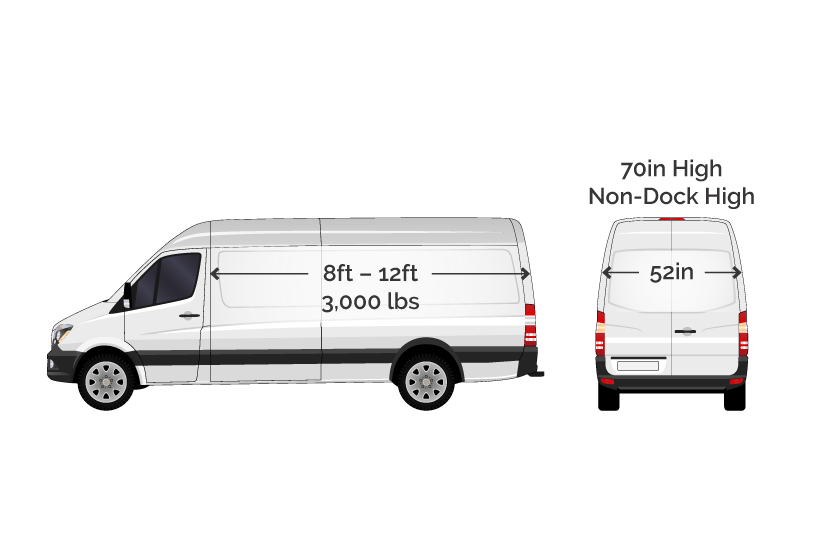 BOX TRUCK
We pride ourselves in working with trusted partners that offer carefully-vetted box trucks, from temperature-controlled vehicles to varying sizes that accommodate smaller loads. Our box trucks, or small straight trucks, measure 12-16' x 94" x 70" and have the capacity to carry up to 5,000 pounds.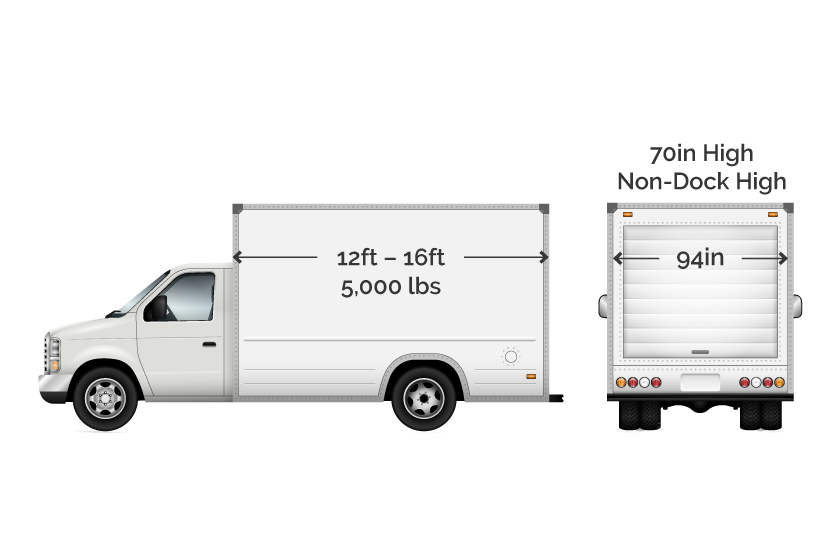 STRAIGHT TRUCK
Measuring 22-26' x 96" x 96", our straight trucks can carry loads up to 9,000 pounds. Our large straight truck services offer focused logistics, professional drivers, and deeply-experienced expeditors to get your delivery where it needs to go.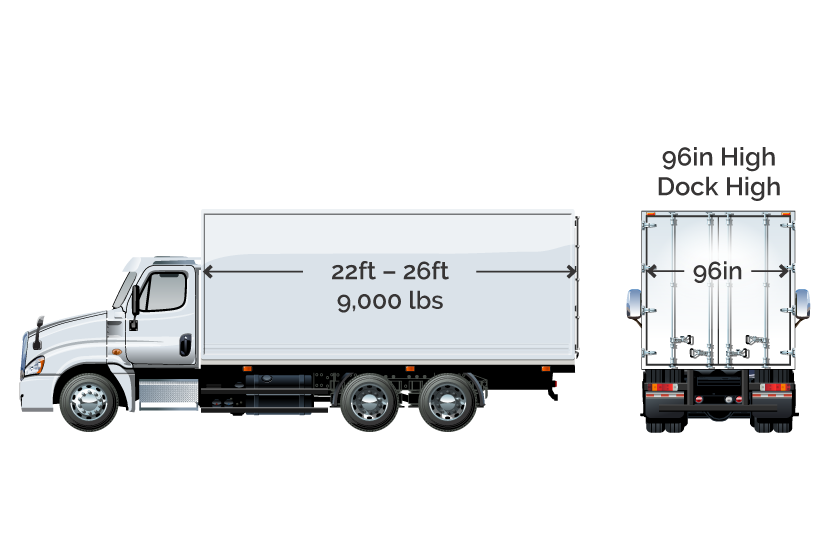 HOT SHOT TRUCK
We'll happily arrange for your freight to be transported via hot shot trucking services. We've proudly partnered with hot shot trucking providers across North America to give you access to carefully-vetted ground delivery vehicles for your time-critical freight.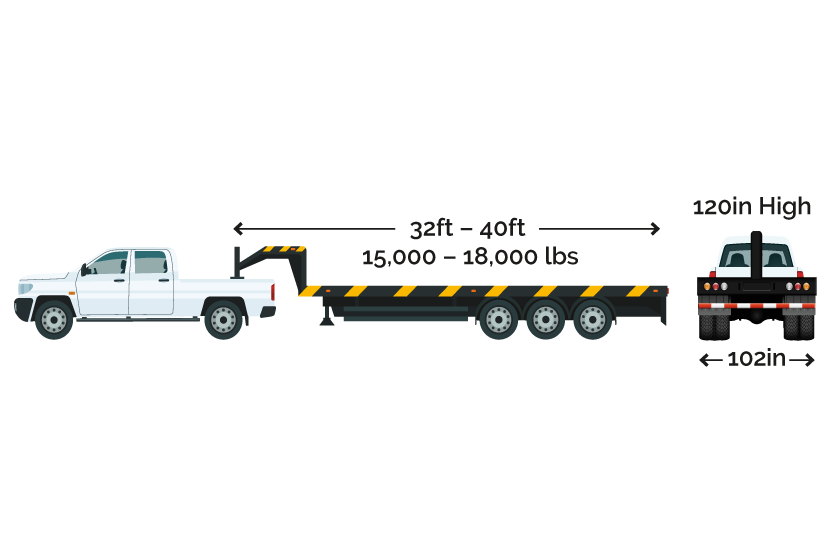 53' DRY VAN
Our fleet of 53-Ft dry vans can carry loads up to 42,000 pounds. Measuring 53' x 99" x 102", these carefully-vetted vehicles will ensure your time-sensitive freight arrives at its destination safely.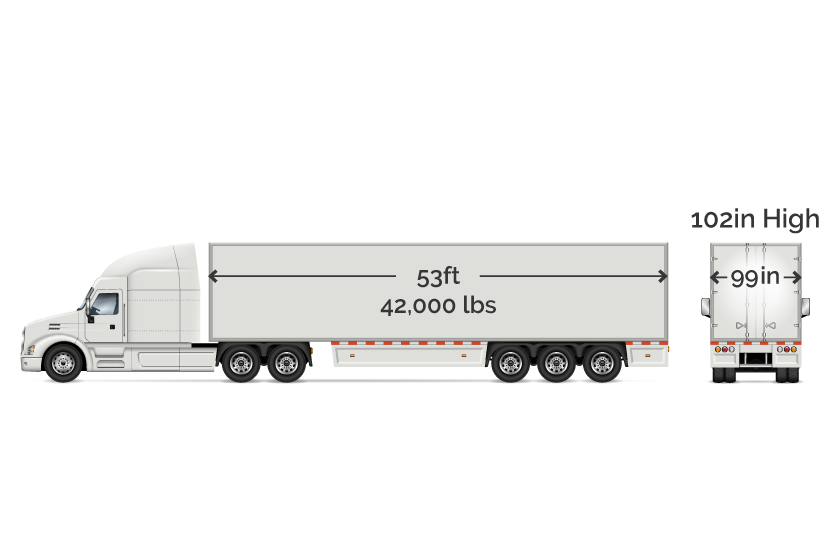 FULL FLATBED
AirFreight.com's full flat bed vehicles can accommodate wide or mega-size loads, such as specialized equipment machinery of all weights and sizes. Measuring 48-53' x 102" x 102", our fleet of full flat bed vehicles can carry freight of up to 48,000 pounds.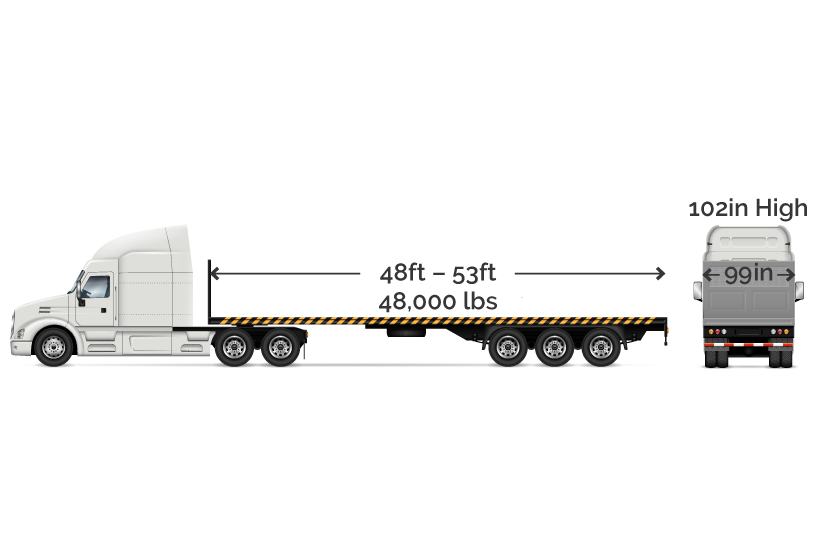 SPRINTER VAN
BOX TRUCK
STRAIGHT TRUCK
HOT SHOT TRUCK
53' DRY VAN
FULL FLATBED
Hot Shot Trucking Hartford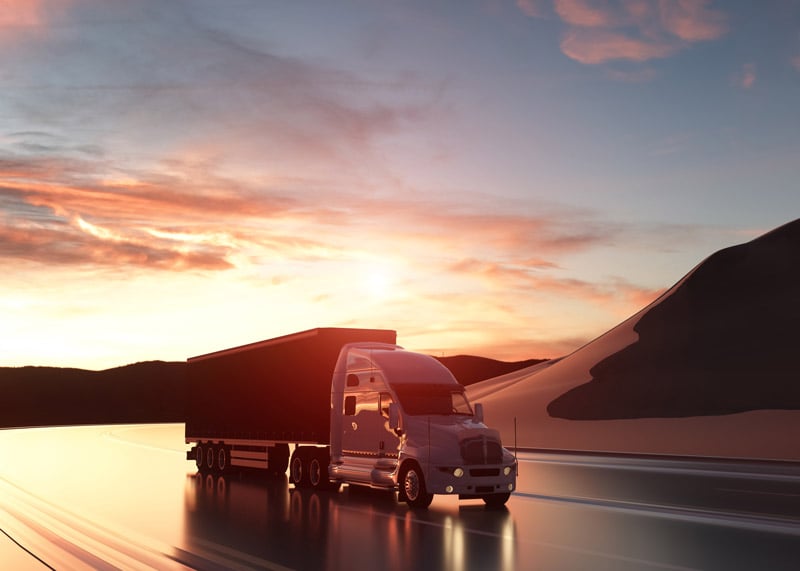 All cities need quality logistics, but such services are absolutely critical in a town that thrives on medical care. Hospitals, med labs, and other healthcare-related institutions depend on highly delicate instruments and perishable supplies, which often have to be shipped from hundreds or even thousands of miles away. Many of these items cannot afford to encounter any turbulence en route, lest they be rendered faulty, useless, or even dangerous; some also have to be chilled along the way, or they will expire. Hartford's carriers must meet these needs while delivering on tight schedules-- a harrowing task at best!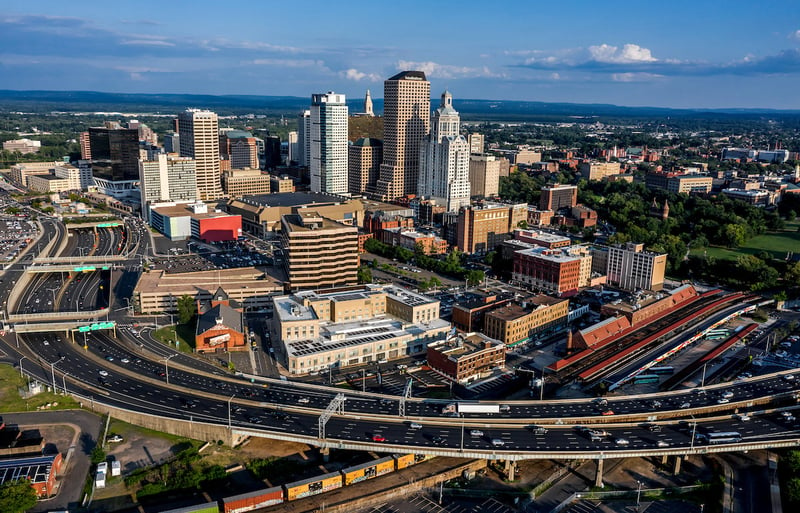 HotShotTrucking.com never shies away from harrowing tasks. But after years of supplying Hartford and nearby cities like Bridgeport, Bristol, New Haven, and Springfield, it's not so harrowing for us anymore. We have developed a tried-and-true strategy to meet all of Hartford's needs, so that local businesses, hospitals, and universities can get their supplies on time and in good condition.
The keys to this strategy are:
A Dedicated Team-- We have assembled a team of skilled drivers and support staff, who uphold the highest levels of professionalism, expertise, and responsibility. These professionals have the knowledge and attention to detail to deliver your goods safely over any distance, no matter how delicate or perishable those items are.
A Coordinated Plan-- Whether we're delivering from Hartford or bringing supplies into it, we plot out the route in detail before we begin. We consider all possible roads, choosing the safest and most expedient one based on weather, traffic patterns, pavement quality, and myriad other factors. This keeps the likelihood of accidents to a minimum while allowing us to deliver at maximum speed. Then while our trucks are

en route, we track them using the latest vehicle monitoring technology, and respond quickly whenever an obstacle arises we hadn't anticipated.
Advanced Equipment-- Our state-of-the-art tracking devices are only one part of the vast array of shipping resources we've assembled. We also have quality storage equipment, which secures your items in the bed of our trucks and cushions them against any amount of turbulence they might encounter on the road. If you have items that have to be stored at a certain temperature, we offer climate-controlled truck beds. Thanks to this equipment, we can safely carry even the most fragile medical supplies and other goods for Hartford clients.
HotShotTrucking.com | Hartford, CT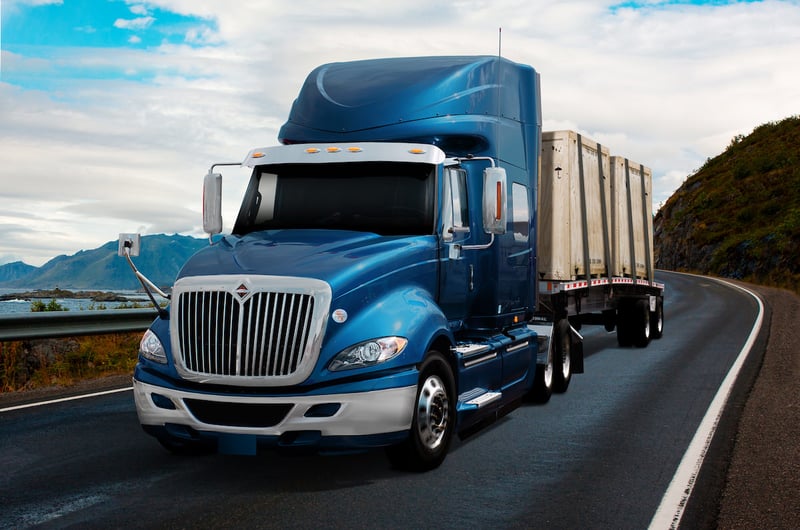 HotShotTrucking.com offers hot shot services Hartford, so the city has all the supplies it needs to remain wealthy, healthy, and advanced.
HotShotTrucking.com has a vast shipping network, and is ready to load your items in as little as two hours. For more information, call (203) 936-6655.