Collar County Coordination: Hot Shot Trucking Oak Brook, Illinois
As a suburban village of just under 8,000, Oak Brook might not strike you as an economic hub. Yet many of the most important companies in the country, from CenterPoint to TreeHouse Foods to Dantech Information Technology to Ace Hardware, have chosen this location for their headquarters or major operations.
Hot Shot Trucking's Streamlined Process


Single point of contact
Work with the same expeditor during your shipment's entire process–no annoying call centers!
shipment-to-vehicle matching system
We carefully match the size and weight of your shipment to the right vehicle.
Vetted & exclusive carriers
We work with vetted, experienced carriers, so you get one vehicle for the entire delivery process
exclusive
.
real-time monitoring & alerts
Our GPS tracking technology lets us know exactly where your shipment is at all times.
Types of Vehicles
SPRINTER VAN
HotShotTrucking.com's expedited Sprinter vans have the capacity to meet your local, regional, or long-distance ground shipping needs. Measuring 8-12' x 52" x 70", our carefully-selected vans have the capacity to carry loads up to 3,000 lbs.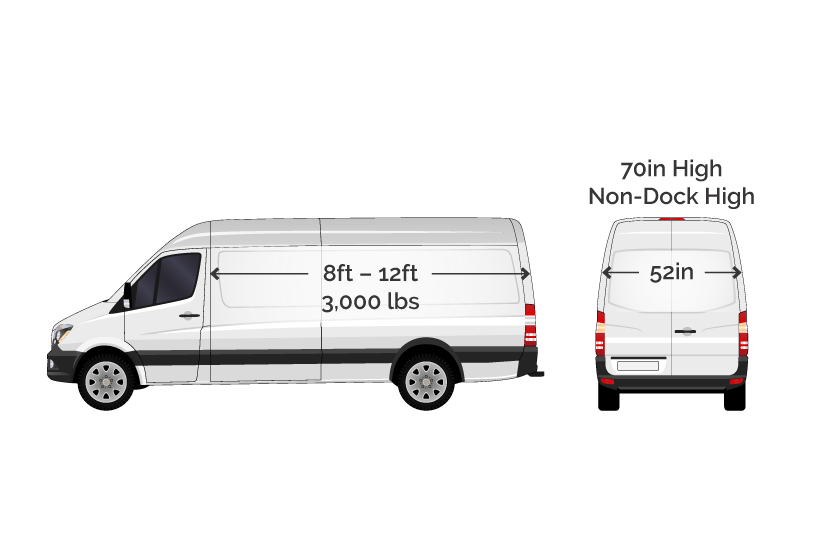 BOX TRUCK
We pride ourselves in working with trusted partners that offer carefully-vetted box trucks, from temperature-controlled vehicles to varying sizes that accommodate smaller loads. Our box trucks, or small straight trucks, measure 12-16' x 94" x 70" and have the capacity to carry up to 5,000 pounds.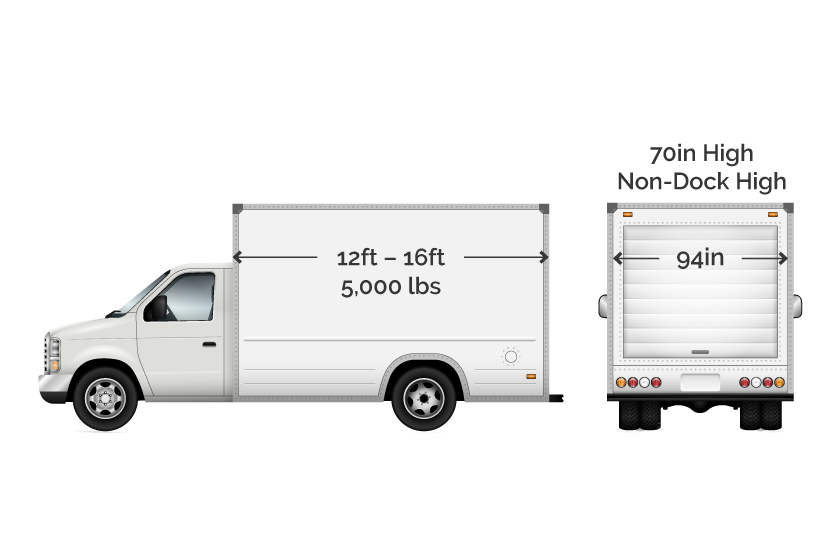 STRAIGHT TRUCK
Measuring 22-26' x 96" x 96", our straight trucks can carry loads up to 9,000 pounds. Our large straight truck services offer focused logistics, professional drivers, and deeply-experienced expeditors to get your delivery where it needs to go.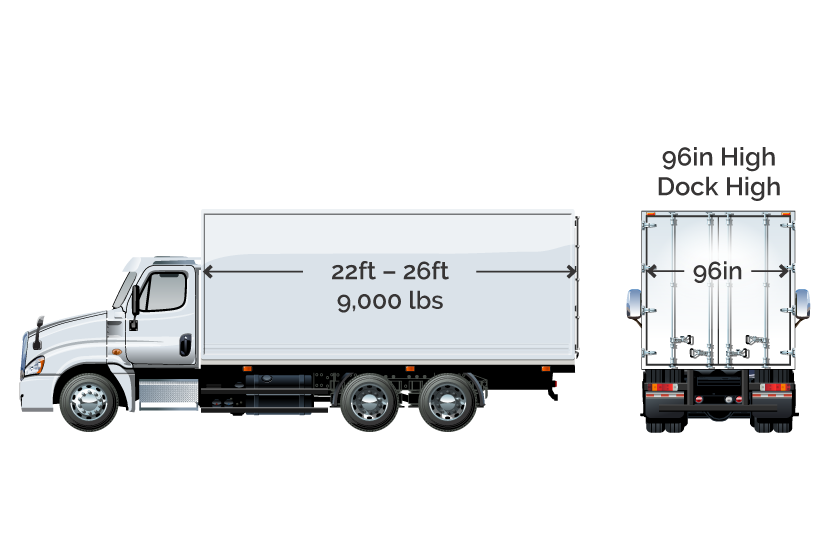 HOT SHOT TRUCK
We'll happily arrange for your freight to be transported via hot shot trucking services. We've proudly partnered with hot shot trucking providers across North America to give you access to carefully-vetted ground delivery vehicles for your time-critical freight.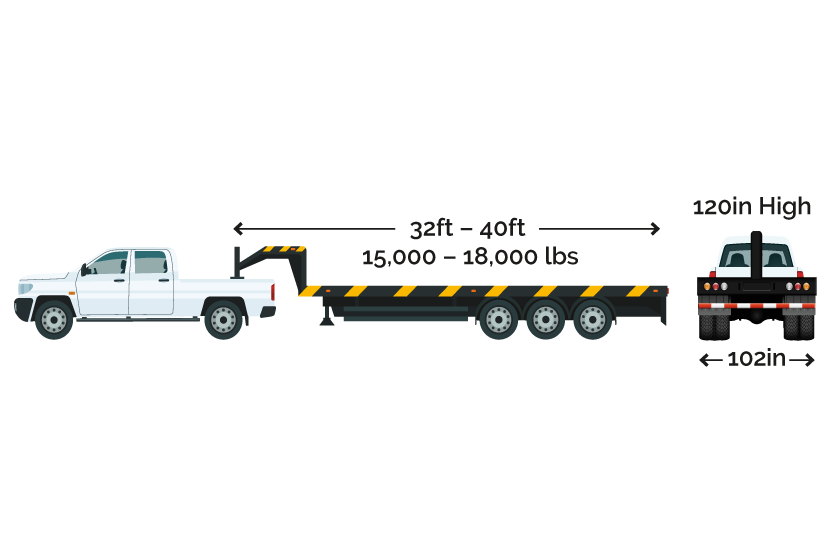 53' DRY VAN
Our fleet of 53-Ft dry vans can carry loads up to 42,000 pounds. Measuring 53' x 99" x 102", these carefully-vetted vehicles will ensure your time-sensitive freight arrives at its destination safely.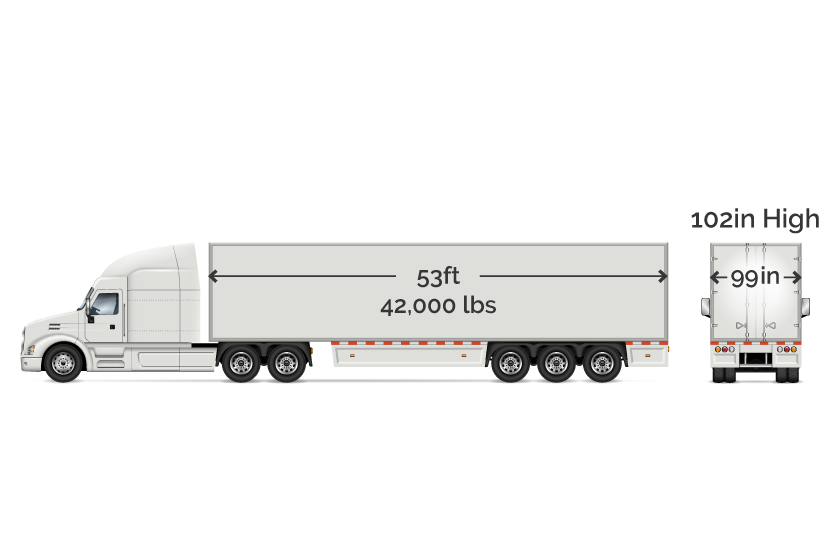 FULL FLATBED
AirFreight.com's full flat bed vehicles can accommodate wide or mega-size loads, such as specialized equipment machinery of all weights and sizes. Measuring 48-53' x 102" x 102", our fleet of full flat bed vehicles can carry freight of up to 48,000 pounds.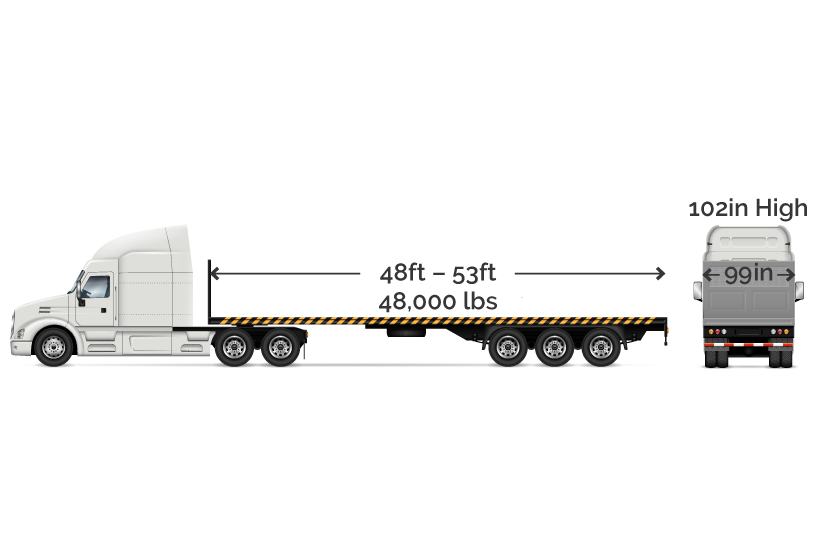 SPRINTER VAN
BOX TRUCK
STRAIGHT TRUCK
HOT SHOT TRUCK
53' DRY VAN
FULL FLATBED
Hot Shot Trucking Oak Brook, Illinois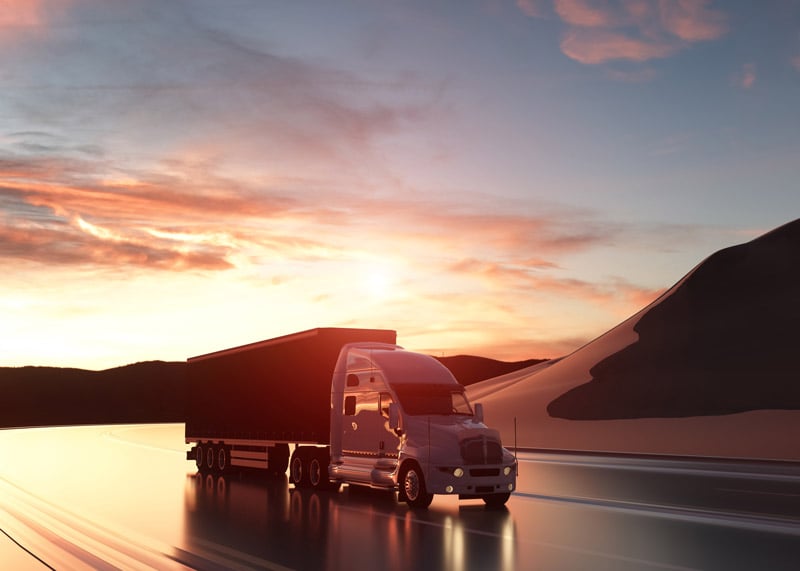 Having so many businesses in one spot has transformed Oak Brook into one of the most important economic engines of the Collar Counties. By coordinating its business efforts with those of Chicago, Naperville, and other major cities in the area, Oak Brook is able to provide a steady source of employment and prosperity for the local populace.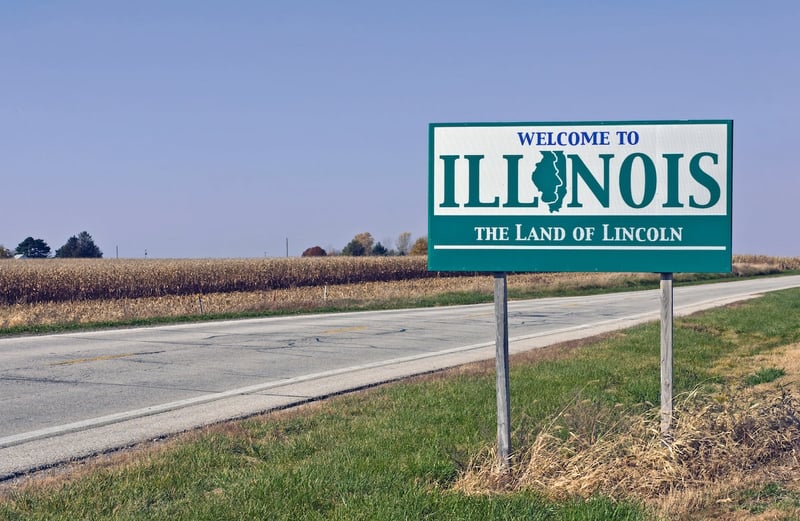 Steady growth requires steady supplies, and that's where HotShotTrucking.com comes in. As a hot shot trucking broker with a long history in the Collar Counties region, we have a thorough understanding of Oak Brook's supply needs, as well as of the barriers that sometimes arise to meeting those supply needs. By leveraging a wide variety of trucking resources and taking advantage of our planning expertise, HotShotTrucking.com consistently overcomes those barriers. We can thus get your business the supplies it needs to stay on track, no matter why you're short on those supplies or where the replacements must come from.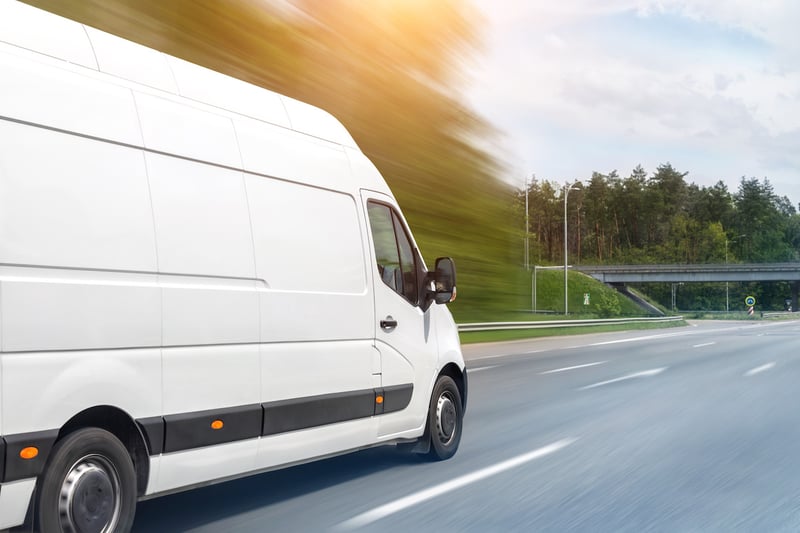 As a small but economically vital village within the vast Chicagoland metro area, Oak Brook faces a unique set of delivery challenges. The town benefits from the massive shipping infrastructure that has developed around Chicago, providing it easy access to carriers who ship from all over the country. But that infrastructure is focused on Chicago itself, as well as its larger neighbors like Naperville; the amount of road space to actually get into Oak Brook specifically is much more limited. Meanwhile, Oak Brook is still affected by the enormous amount of traffic congestion that can develop in this metropolis of nearly nine million people. Together, these conditions create a perfect storm, virtually guaranteeing shipping delays in a town that needs its shipments to arrive on time.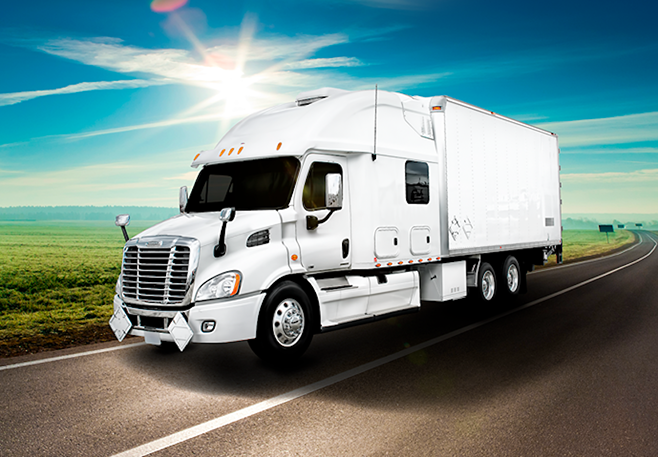 HotShotTrucking.com knows what to do when delays arise. Having long served Oak Brook and other Collar County towns of all sizes, we're familiar with the congestion and other obstacles of the region. We'll have no trouble coordinating new shipments to resolve any supply emergencies you run into and thus get your business back on track.
We're able to achieve this through:
The Size of Our Network— HotShotTrucking.com brings together a veritably continental network of trucks and truckers. We recruit affiliates in every metro area in the United States, Mexico, and Canada, and make sure we have enough in each location that someone is always ready to make a delivery on a moment's notice. By maintaining such a vast network, we're able to react quickly when you place an emergency order. Simply tell us your starting point and we'll send the closest truck to that location immediately; because of the vast reach of our network, it shouldn't take more than two hours for the truck to arrive. We can then load your goods and get underway, reaching Oak Brook at the highest legal speed. Our network has the added benefit of allowing us to fill in for your standard supplier, no matter where that supplier delivered from or how unusual or circuitous a route they took.
The Dedication of Our Services— We are a dedicated shipping broker, which means that we assign trucks to customers instead of locations. Thus, once we've loaded your items into a truck, that truck will not carry anything else until it has delivered everything you ordered. Dedicated shipping allows our affiliates to focus exclusively on your delivery needs, keeping your items safe and secure throughout the shipping process. It also makes it easier for us to plan the swiftest and most reliable route to your Oak Brook destination. Because the truck is assigned to a single customer, we won't need to build detours into the delivery route, but can instead choose the path between your specific starting point and your Oak Brook address that best meets your needs.
The Teamwork of Our Truckers— Truckers who join the HotShotTrucking.com network receive the resources and support they need to do their jobs well under any circumstances. One critical piece of this is our team trucking strategy. None of our affiliated truckers is ever expected to operate a truck solo, unless the order is over such a small distance that it can be completed in a matter of hours. Instead, we assign our affiliates two per truck and give them instructions to work as a team. Each trucker will spend equal amounts of time at the wheel and resting in the shotgun seat; when one is resting, the other will be driving. This arrangement guarantees that we don't have to stop our trucks overnight, even as our truckers can easily get enough rest to stay alert, healthy, and happy. Thus, you get your items at top speed without any sacrifice in safety.
The Best Route Planning— In addition to eliminating overnight stops, we also avoid delays from traffic, weather, and other unexpected obstacles. We do this by planning each route carefully from the beginning. While your truck is on the way to your starting point, our coordination team will review all of the possible roads we can take from that starting point to Oak Brook. They'll compare the possible routes based on traffic patterns, weather reports, and a host of other factors that allow us to predict delays. We'll select the route that minimizes as many of these risks as possible while still providing a swift, straight line to Oak Brook. Thus, we can complete your order not only rapidly, but reliably.
HotShotTrucking.com | Oak Brook, IL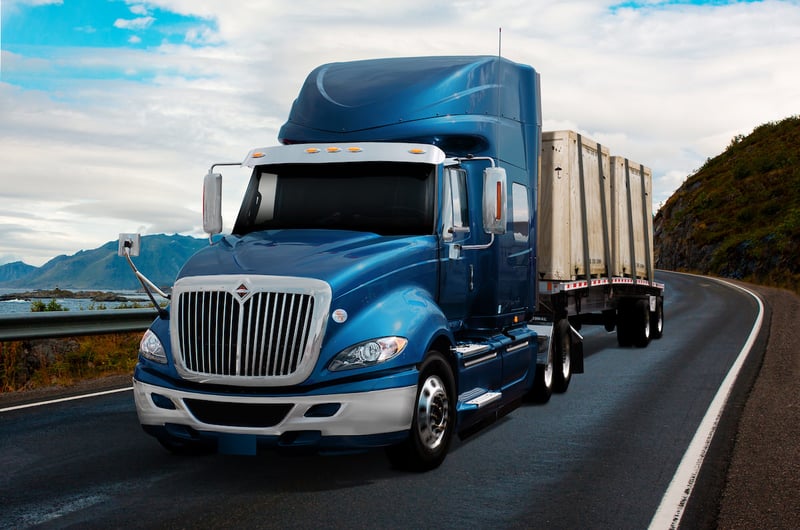 HotShotTrucking.com is adept at meeting your shipping needs and keeping all of Oak Brook well supplied. To learn more about our hot shot service Oak Brook or obtain a free quote, visit HotShotTrucking.com or give us a call at (630) 560-4733.
Hot Shot Trucking Locations for Illinois