Fast Shipments For Flint: Hot Shot Trucking Service Flint, Michigan
As the seat of Genesee County, Michigan, Flint has a population of 100,000 and anchors a metro area 400,000. The city is synonymous with automaking, being both the origin of and a major production site for General Motors. This status has earned Flint the moniker "Vehicle City," although the town has since branched out to accommodate a number of other industries, including real estate, cast iron manufacturing, and construction.
Hot Shot Trucking's Streamlined Process


Single point of contact
Work with the same expeditor during your shipment's entire process–no annoying call centers!
shipment-to-vehicle matching system
We carefully match the size and weight of your shipment to the right vehicle.
Vetted & exclusive carriers
We work with vetted, experienced carriers, so you get one vehicle for the entire delivery process
exclusive
.
real-time monitoring & alerts
Our GPS tracking technology lets us know exactly where your shipment is at all times.
Types of Vehicles
SPRINTER VAN
HotShotTrucking.com's expedited Sprinter vans have the capacity to meet your local, regional, or long-distance ground shipping needs. Measuring 8-12' x 52" x 70", our carefully-selected vans have the capacity to carry loads up to 3,000 lbs.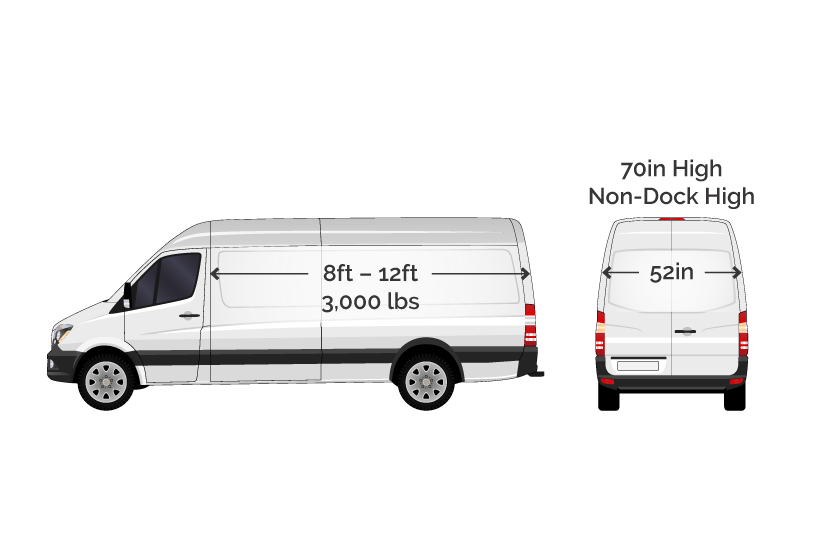 BOX TRUCK
We pride ourselves in working with trusted partners that offer carefully-vetted box trucks, from temperature-controlled vehicles to varying sizes that accommodate smaller loads. Our box trucks, or small straight trucks, measure 12-16' x 94" x 70" and have the capacity to carry up to 5,000 pounds.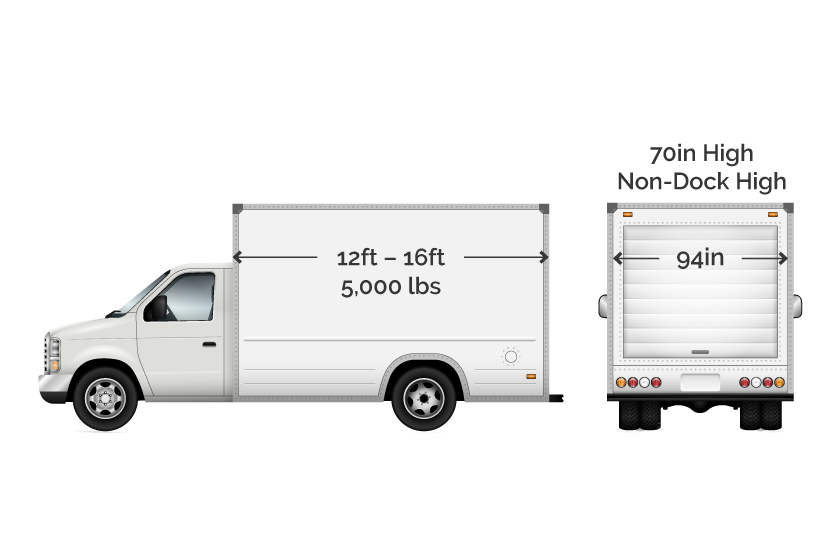 STRAIGHT TRUCK
Measuring 22-26' x 96" x 96", our straight trucks can carry loads up to 9,000 pounds. Our large straight truck services offer focused logistics, professional drivers, and deeply-experienced expeditors to get your delivery where it needs to go.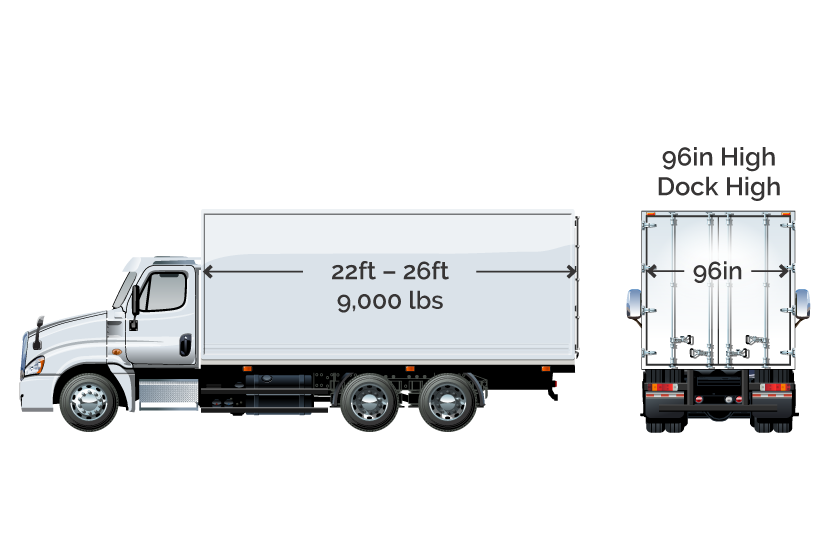 HOT SHOT TRUCK
We'll happily arrange for your freight to be transported via hot shot trucking services. We've proudly partnered with hot shot trucking providers across North America to give you access to carefully-vetted ground delivery vehicles for your time-critical freight.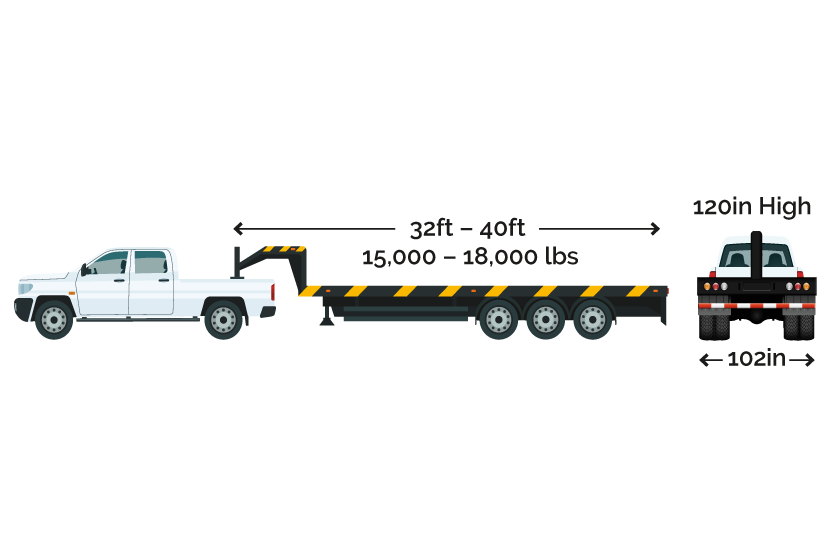 53' DRY VAN
Our fleet of 53-Ft dry vans can carry loads up to 42,000 pounds. Measuring 53' x 99" x 102", these carefully-vetted vehicles will ensure your time-sensitive freight arrives at its destination safely.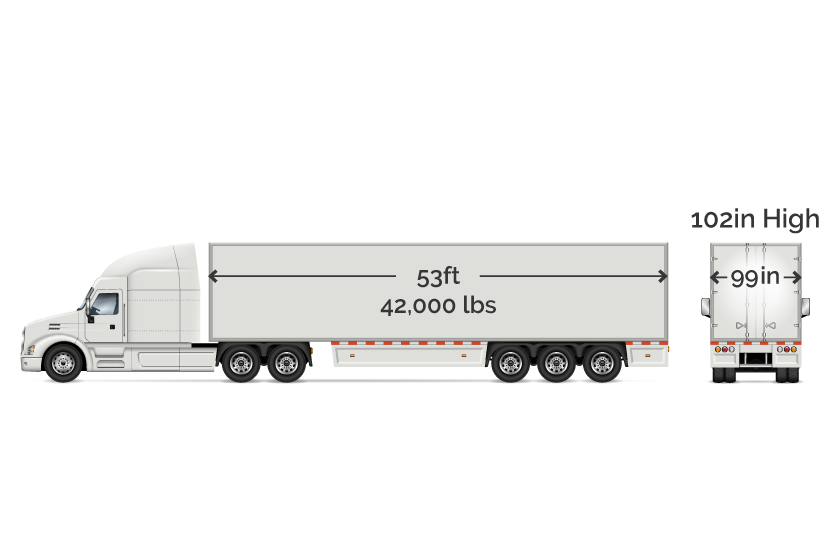 FULL FLATBED
AirFreight.com's full flat bed vehicles can accommodate wide or mega-size loads, such as specialized equipment machinery of all weights and sizes. Measuring 48-53' x 102" x 102", our fleet of full flat bed vehicles can carry freight of up to 48,000 pounds.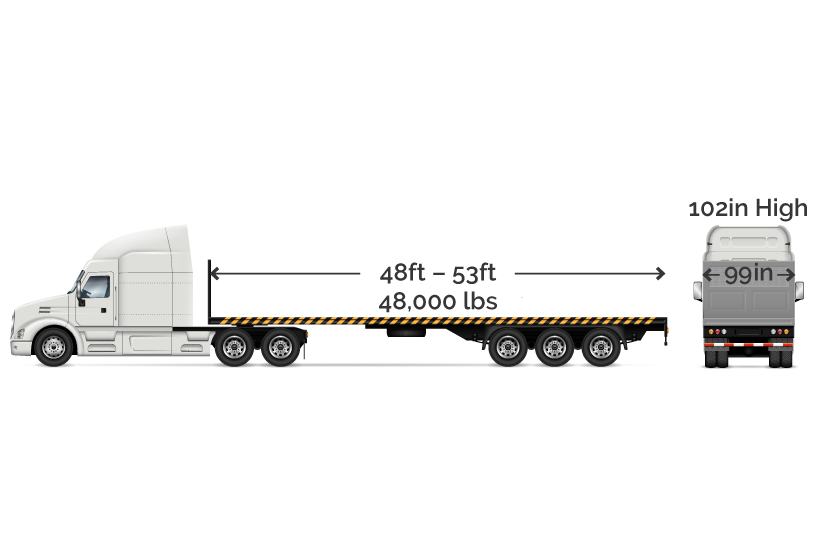 SPRINTER VAN
BOX TRUCK
STRAIGHT TRUCK
HOT SHOT TRUCK
53' DRY VAN
FULL FLATBED
Hot Shot Trucking Flint, Michigan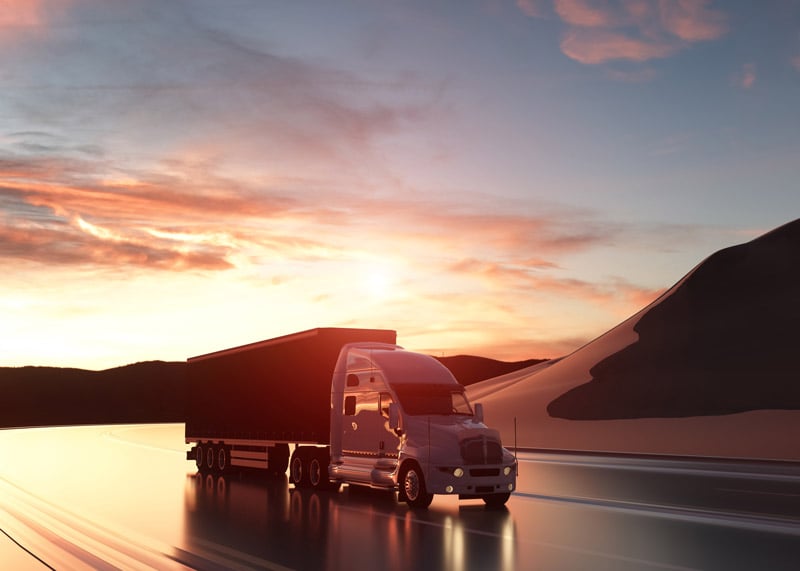 Like many cities of its size and industrial prowess, Flint has to struggle to stay supplied. Carriers have their work cut out transporting key industrial inputs into the town day after day and year after year. Traffic jams and weather disruptions are hard to avoid, making it essential for any Flint business to have an emergency shipping plan.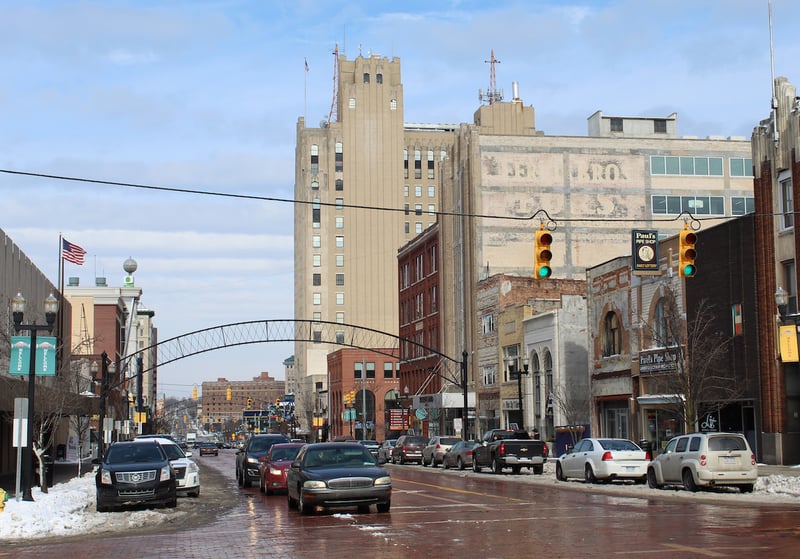 HotShotTrucking.com is that emergency shipping plan. As an expedited trucking broker with the resources and expertise to serve Flint and all its neighbors, we are prepared for any delay or disruption that the future might bring. We combine extensive shipping resources with superior route planning strategy to achieve rapid, robust results on all our orders. Trust in HotShotTrucking.com and you'll be sure to emerge from any logistics jam fully supplied and stronger than ever.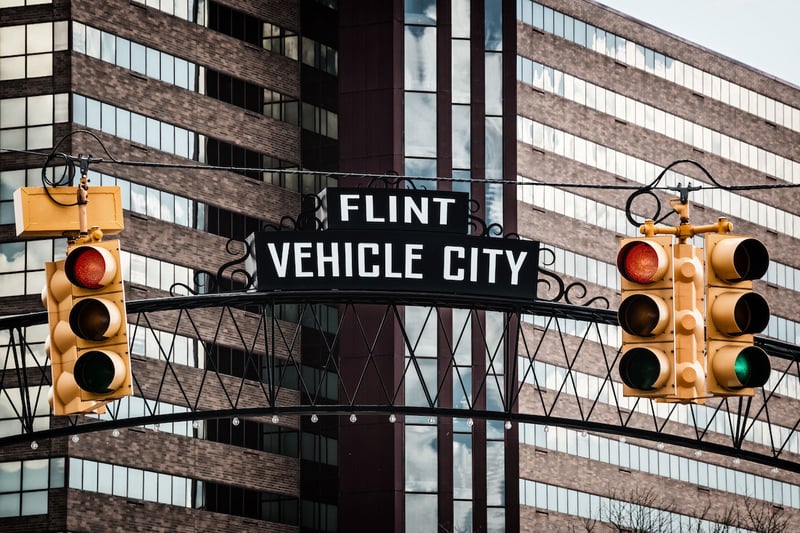 Michigan is known for its severe winters, and Flint is no exception. Icy roads and snowy highways can be nearly impossible to traverse, especially if you're working on a tight schedule and thus need your carriers to move at high speeds.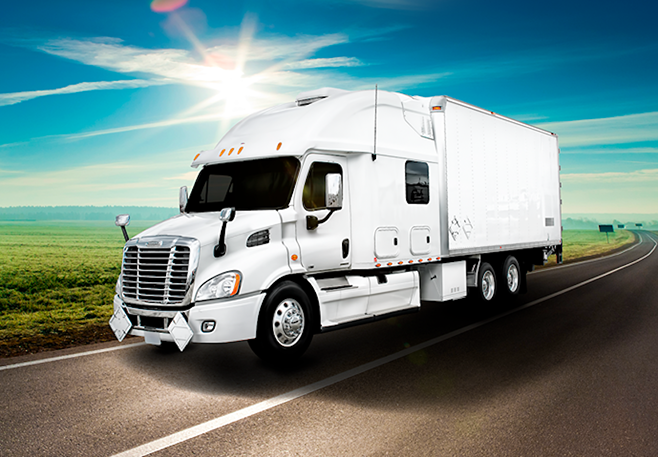 Combine this with the heavy traffic that inevitably plagues such a dense region and supply disruptions are a regular occurrence, particularly during a winter. No matter how carefully Flint businesses plan their logistics operations, they're always vulnerable to these issues, and can't guarantee that their carrier won't be cut off at some point.
HotShotTrucking.com makes up for when your carriers are cut off or your supply needs otherwise can't be met. We're a hot shot trucking Flint expert, meaning we know how to coordinate deliveries in emergency situations.
No matter the weather, the traffic, or anything else, we can get you the supplies you need thanks to:
The Size of Our Fleet— HotShotTrucking.com has a fleet of affiliated vehicles spread far and wide across the continent. Our trucks, vans, and tractor trailers stand ready in every major city or population center in the United States, Mexico, and Canada. The moment you call us with your order, we'll be able to identify a truck close to the starting point and dispatch it without hesitation. That truck should be able to reach your supplies in no more than two hours, after which point it's just a simple matter of loading them up and getting underway. With a fleet this large and widespread, we'll never keep you waiting, but can get your order going as soon as you place it.
The Prudence of Our Planners— In addition to maintaining a network of swift vehicles, we also have the expertise to use those vehicles effectively. Our route planning team knows how to get into Flint from any location at high speed, regardless of what obstacles stand between the two points. We're familiar with all of Genesee County's roads and highways, the traffic and weather patterns thereon, and the schedules for their maintenance. This means we can identify the road least likely to be closed or obstructed immediately. We'll then research other roads between Flint and your starting point and perform the same analysis. In this way, we can quickly put together a plan for delivery that can be completed at high speed and with little risk of delay.
The Precision of Our Tracking— Plans only work if you can check in on them and make sure they're unfolding successfully. HotShotTrucking.com does this by using advanced tracking tech, which we have installed on all of our affiliated vehicles. This technology provides regular updates on the position of our trucks, which we triangulate with weather and traffic reports for the rest of the route. Thus, at each point in the journey, we'll be able to tell whether the route ahead is clear or the truck is about to get caught in a jam or blocked off by a closed road. If the latter occurs, we respond quickly and decisively. We'll pull up our route planning data, identify an alternative route that we can quickly switch onto, and inform our driver that they should change to that route. Our drivers thereby avoid getting stuck in traffic or caught on a dead end, all while keeping your items moving.
The Dedication of Our Services— HotShotTrucking.com is a dedicated trucking broker. When you book a delivery with us, we'll assign a truck to those supplies and make sure nothing else travels on that truck. Our drivers will thus be free to focus exclusively on your needs, keeping your items safe from any unique harm they face in transit. Meanwhile, our planning teams can identify the route that is best for your specific starting point and destination, instead of having to plan a route for multiple customers shipping between the same two general regions.
The Skills of Our Drivers— The HotShotTrucking.com network is made up of the best drivers in the industry. We vet each potential affiliate HotShotTrucking.com on a multitude of considerations, including skill, training, experience, and commitment. Once we've confirmed that each driver is trustworthy enough to be part of our network, we make sure they have all the support they need to do their work swiftly and safely. Among other things, this means sending them in teams of two on most deliveries. Two drivers can take turns sleeping and working, so that each gets all the rest they need and yet neither has to stop the truck overnight. We maximize our services' safety and speed simultaneously.
HotShotTrucking.com | Flint, MI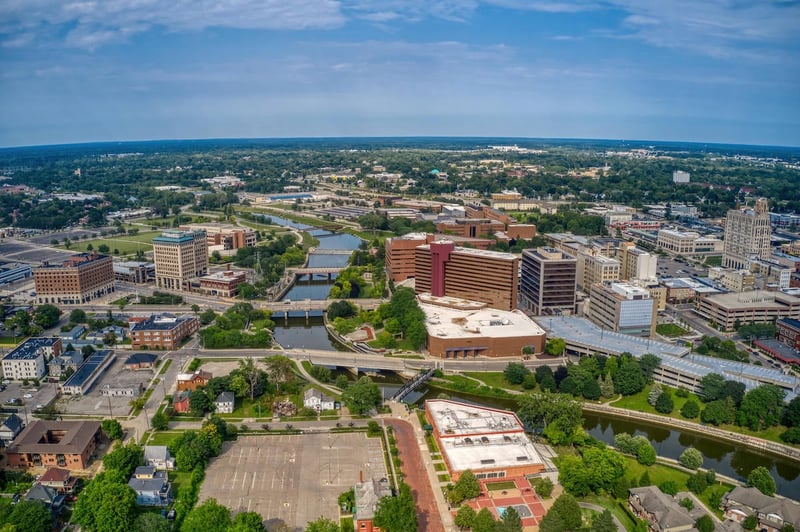 To learn more about HotShotTrucking.com and our hot shot service Flint, visit our website at HotShotTrucking.com or give us a call today at (313) 887-0577.