Hot Shot Trucking Mississippi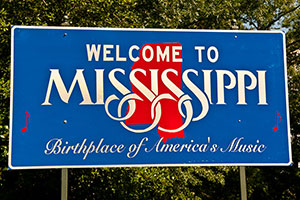 We are your Hot Shot Freight experts in Mississippi and nationwide.
Our Hot Shot Trucking services were made for Mississippi because when it comes to United States energy production, there is no shortage of activity in the state. Between just five oil refineries, the state produces roughly 409,800 barrels per day; in addition to the numerous natural gas, drilling and fracking operations across the state. Whether you might be shipping industrial parts or machinery, you need Hot Shot Trucking services in Mississippi you can count on. We specialize in urgent freight delivery and hot shots trucking throughout the state, the South and the entire nation.
Choosing the ideal hot shot carrier for your heavy hauling needs is important, so we want you to know Hot Shot Trucking are experts in your industry and understand how to deliver the winning results that you are right to expect. We know you require express trucking services that will always get the job done to specification and a company that holds the expertise to handle your deliveries on schedule and on demand. In short, you need the services of a professional in hot shot delivery services from the many hot shot companies available.
We're well versed with urgent freight delivery and hot shot loads within the energy industry but we're also fully equipped to assist with hotshot trucking solutions if your delivery is for the manufacturing, automotive or construction sector.
If you're in need of wide-ranging Hot Shot Delivery solutions, versatile services, proven results and immense experience, please consider HotShotTrucking.com. To exceed customer expectations we've built up a network of thousands of team and expedited drivers over the years and perfected our processes to ensure your hot shot loads get to their destinations on-time, every time; no matter the distance or the size of the freight.
Direct Shipping & Hot Shot Trucking Services in Mississippi Include:
Air Freight Services
Expedited Freight
Urgent Freight Delivery
Hot Shot Express
Dedicated Transportation
Time Critical Trucking
Please know that HotShotTrucking.com offers more than just Expedited Freight services. We also feature expert 24/7 customer support, satellite tracking, load planning and optimization, routing and scheduling services and much more.
When researching Hot Shot Trucking Companies consider our reliable history
We hope you'll take a few moments to review some of our customer testimonials which articulate our professional and committed approach to handling your hot shot freight.
HotShotTrucking.com provides Hot Shot Delivery for the following Mississippi oil refineries (including, but not limited to):
Pascagoula Refinery (Chevron) – Pascagoula, MS
Vicksburg Refinery (Ergon) – Vicksburg, MS
Rogerslacy Refinery (Hunt Southland Refining) – Sandersville, MS
Lumberton Refinery (Hunt Southland Refining) – Lumberton, MS
Greenville Refinery (Scott Petroleum, Biodiesel Oil Refinery) – Greenville, MS
We welcome you to get started with versatile Hot Shot Trucking solutions in Mississippi by filling out the quick quote form today.