Rapid Freight For Rochester: Hot Shot Trucking Service Rochester, New York
With a population of just under 200,000, Rochester has played an outsized role in the New York economy at every stage in its development. The city rose to prominence as a manufacturing town, a distinction it never lost. But it has since branched out into a wide range of other industries, most notably becoming a critical part of Upstate New York's Tech Valley. Rochester's many tech startups and other advanced companies not only provide a robust source of investment but also produce some of the most important innovations in our daily lives. Medicine, imagining, optical science— all of these fields are in debt to the hard work and creativity of the people of Rochester.
Hot Shot Trucking's Streamlined Process


Single point of contact
Work with the same expeditor during your shipment's entire process–no annoying call centers!
shipment-to-vehicle matching system
We carefully match the size and weight of your shipment to the right vehicle.
Vetted & exclusive carriers
We work with vetted, experienced carriers, so you get one vehicle for the entire delivery process
exclusive
.
real-time monitoring & alerts
Our GPS tracking technology lets us know exactly where your shipment is at all times.
Types of Vehicles
SPRINTER VAN
HotShotTrucking.com's expedited Sprinter vans have the capacity to meet your local, regional, or long-distance ground shipping needs. Measuring 8-12' x 52" x 70", our carefully-selected vans have the capacity to carry loads up to 3,000 lbs.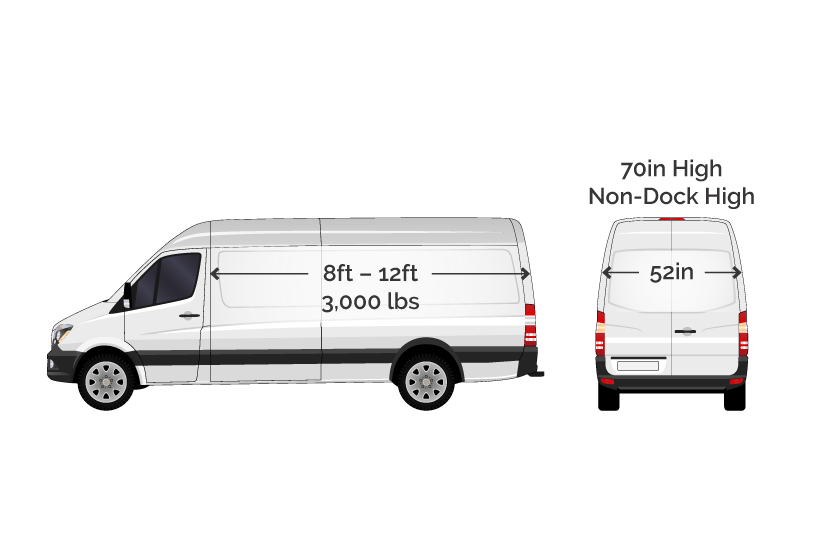 BOX TRUCK
We pride ourselves in working with trusted partners that offer carefully-vetted box trucks, from temperature-controlled vehicles to varying sizes that accommodate smaller loads. Our box trucks, or small straight trucks, measure 12-16' x 94" x 70" and have the capacity to carry up to 5,000 pounds.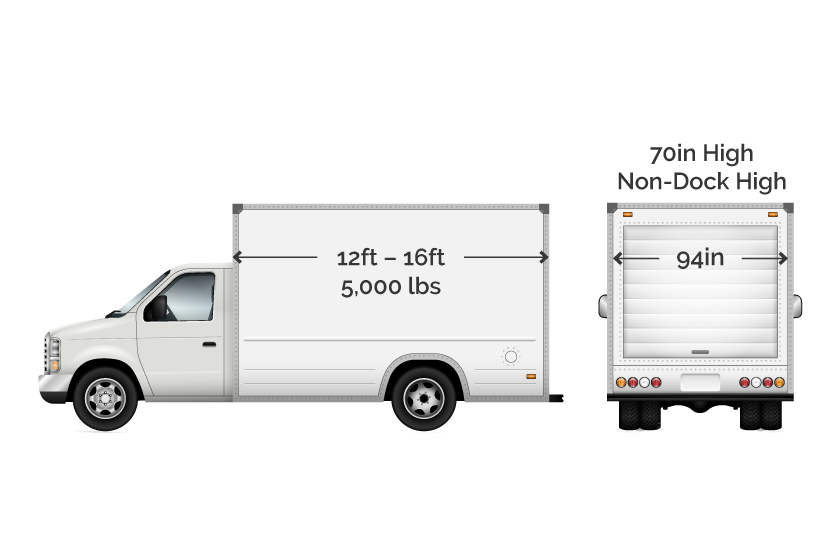 STRAIGHT TRUCK
Measuring 22-26' x 96" x 96", our straight trucks can carry loads up to 9,000 pounds. Our large straight truck services offer focused logistics, professional drivers, and deeply-experienced expeditors to get your delivery where it needs to go.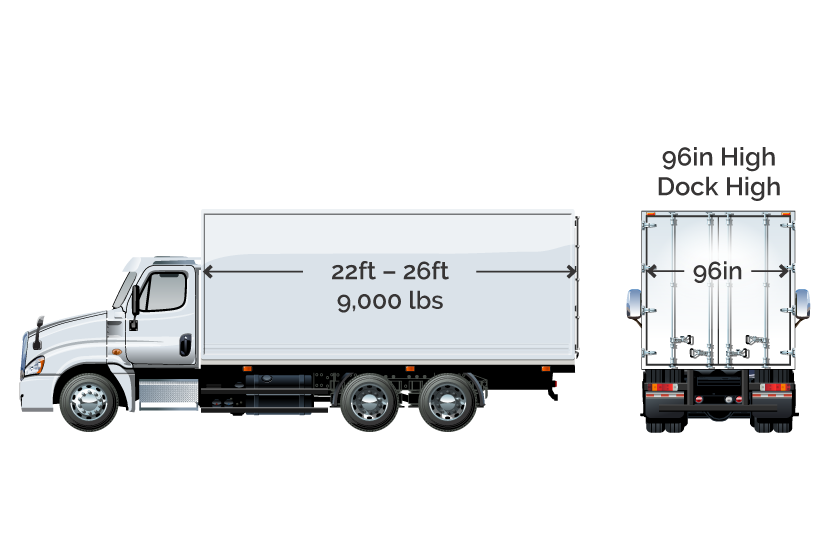 HOT SHOT TRUCK
We'll happily arrange for your freight to be transported via hot shot trucking services. We've proudly partnered with hot shot trucking providers across North America to give you access to carefully-vetted ground delivery vehicles for your time-critical freight.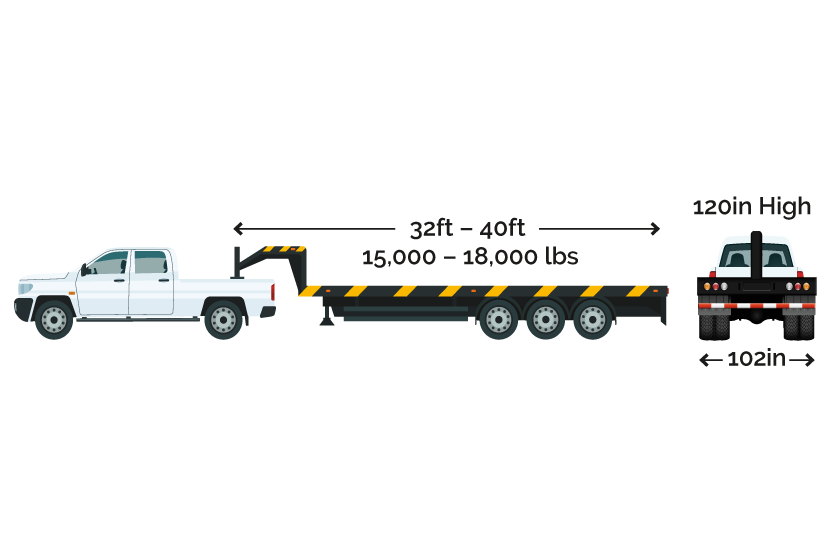 53' DRY VAN
Our fleet of 53-Ft dry vans can carry loads up to 42,000 pounds. Measuring 53' x 99" x 102", these carefully-vetted vehicles will ensure your time-sensitive freight arrives at its destination safely.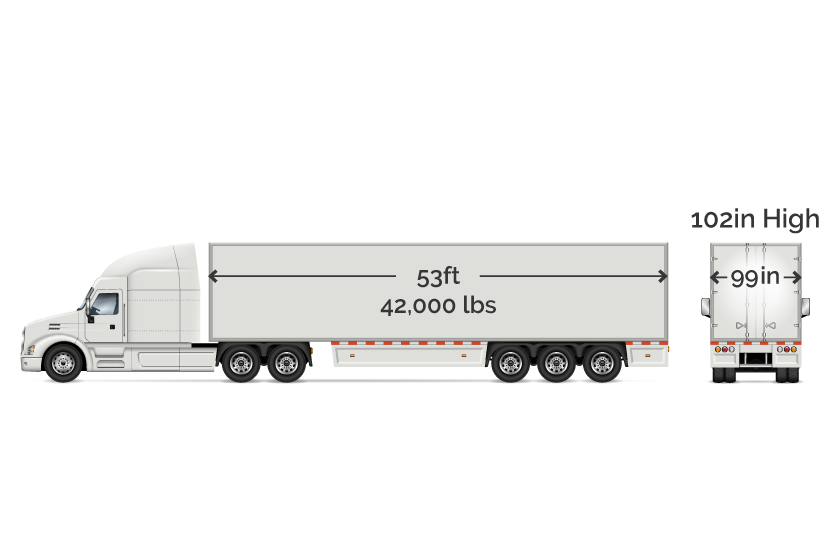 FULL FLATBED
AirFreight.com's full flat bed vehicles can accommodate wide or mega-size loads, such as specialized equipment machinery of all weights and sizes. Measuring 48-53' x 102" x 102", our fleet of full flat bed vehicles can carry freight of up to 48,000 pounds.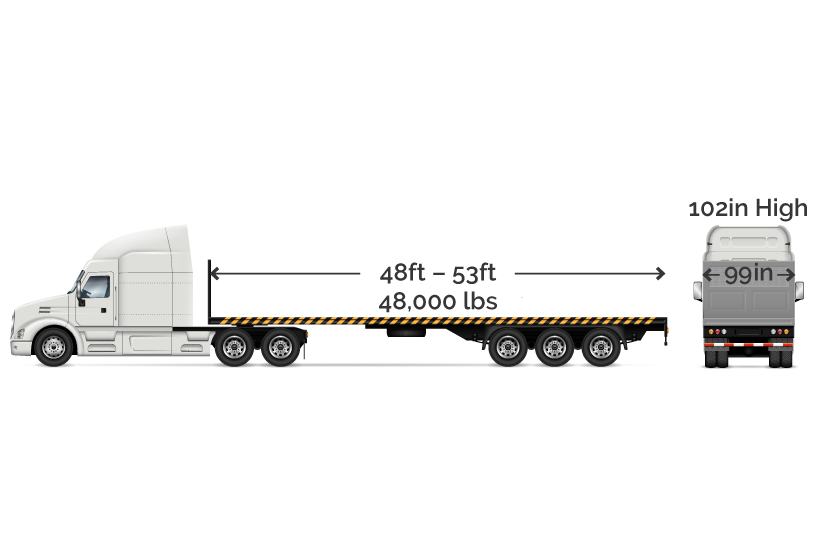 SPRINTER VAN
BOX TRUCK
STRAIGHT TRUCK
HOT SHOT TRUCK
53' DRY VAN
FULL FLATBED
Hot Shot Trucking Rochester, New York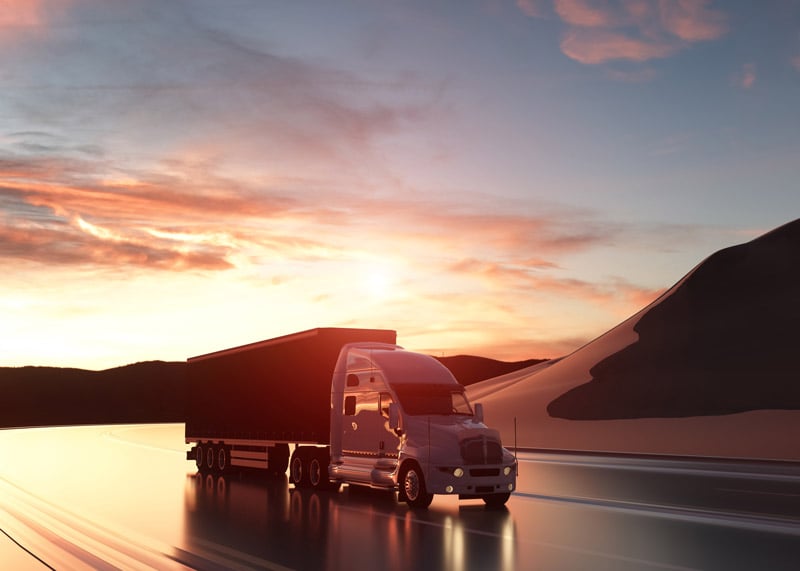 For Rochester to keep growing and innovating, it needs to have the supplies required for further business development. HotShotTrucking.com makes sure it's never short on those supplies. As a hot shot trucking service Rochester and the rest of Upstate New York have long relied upon, we specialize in providing swift emergency deliveries. Our resources include a massive network of trucks and other delivery vehicles, an equally massive array of affiliated drivers, and a route planning team with the expertise to avoid all obstacles. Between these resources and our commitment to speedy service, we guarantee you'll have any supplies you need within a day.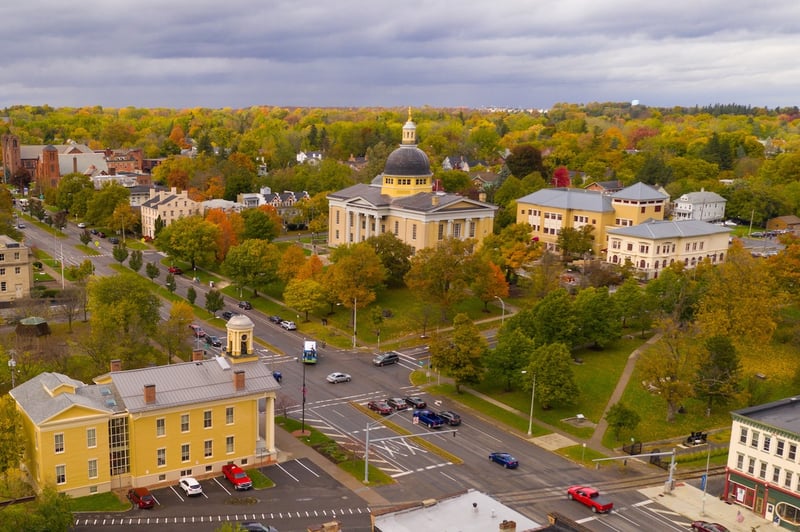 In a town as advanced as Rochester, obtaining supplies is always a balancing act. Businesses that work in such dynamic fields frequently need parts that are extremely hard to come by, and may be available from only one or two locations on the continent. They thus plan highly detailed shipping operations to ensure that they can get those parts throughout the year. But such complex delivery operations are highly vulnerable to disruption. Traffic jams and road closures can make such routes untenable, while Rochester's severe winter storms may slow down or wholly derail trucks on those routes. Thus, in addition to planning standard shipments, Rochester businesses also need to plan for emergency situations where those standard shipments don't work out.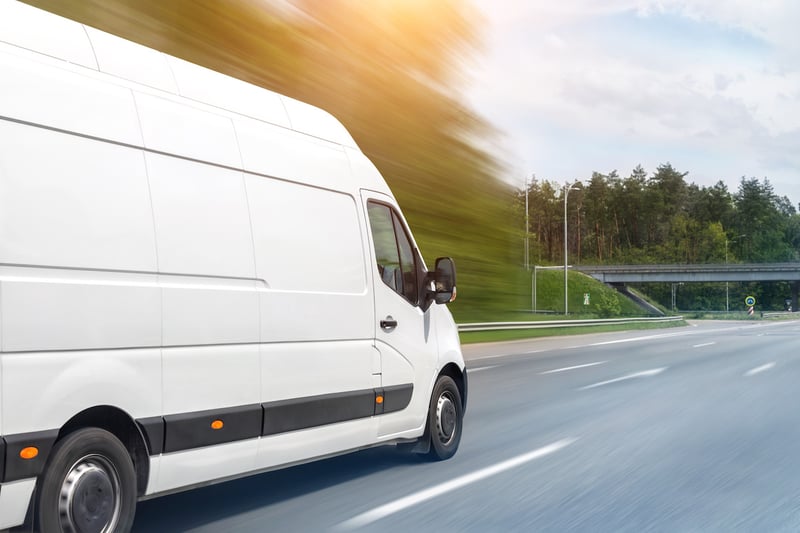 With HotShotTrucking.com, you've always got an emergency plan ready to go. As an experienced expedited shipper, we know exactly what supplies Rochester needs and can coordinate their delivery at the drop of a hat.
Our shipping speed is the result of many factors, most importantly:
Truck Dispersal

— HotShotTrucking.com coordinates a network of thousands of affiliated vehicles, including sprinter vans, small straight trucks, large straight trucks, and tractor trailers. These vehicles are spread throughout North America, so that we're never more than two hours away from any potential loading point. Because our vehicles are so widespread, it's never a challenge for us to take over for your standard shipping operations when those operations don't work out. We'll identify the closest truck and dispatch it to your starting point immediately. From there, it's just a matter of driving to Rochester, which we do at the highest legal speed along the best possible route.

Route Perfection

— When we say that we follow the best possible route, we mean it. Our experienced coordination team is highly adept at selecting the most rapid and reliable route from a wide range of different options. We consider each path between your starting point and Rochester, narrowing them down based on length, speed limits, storm risk, traffic congestion, road quality, and a host of other factors. The goal is to construct a route that is as secure as it is speedy, so that the risk of delay or disruption is vanishingly low. Thanks to our route planning expertise, you can expect to receive your items not just quickly, but exactly when we said you would get them.

Delivery Tracking

— HotShotTrucking.com doesn't just plan the perfect route ahead of time. We also follow it in real time to make sure it really is perfect. By installing the best available monitoring equipment on our affiliated vehicles, we're able to track them at each point in their journey. We then watch the roads ahead of those vehicles to see if any problems are arising that we didn't expect. Should we see a traffic jam, a pothole, an ice road, or some other issue that we didn't predict, we'll immediately get in touch with the driver and let them know about it. The driver can then change over to an alternate road and thus keep your goods moving all the way. By insulting our deliveries against the unpredictable, we maximize the chance that your items will arrive when you need them.

Driver Vetting

— So much of our strategy relies on having drivers who work in tandem with our central planning operations. We thus make sure to hire only drivers we trust. Through our extensive vetting process, we select for affiliates who are highly skilled and experienced and who have a track record of safe, courteous deliveries. Our goal is to ensure that you never hand off your precious supplies to someone we would not trust with our own possessions.

Team Alternation

— Not only do we hire the best drivers, but we make sure they're positioned for success throughout the delivery process. One way we do this is by sending them out in pairs on almost all deliveries, with exceptions only when the route is so short that they can pass it in a few hours. Each driver only has to drive for half the time, and can rest whenever the other one's at the wheel. This way, both drivers are fully rested throughout the journey and can do their jobs safely. Yet we never have to stop our trucks overnight, meaning that hours and hours of lost time are eliminated. Thus, our team driving strategy ensures the best possible results for both our clients and our truckers.
HotShotTrucking.com | Rochester, NY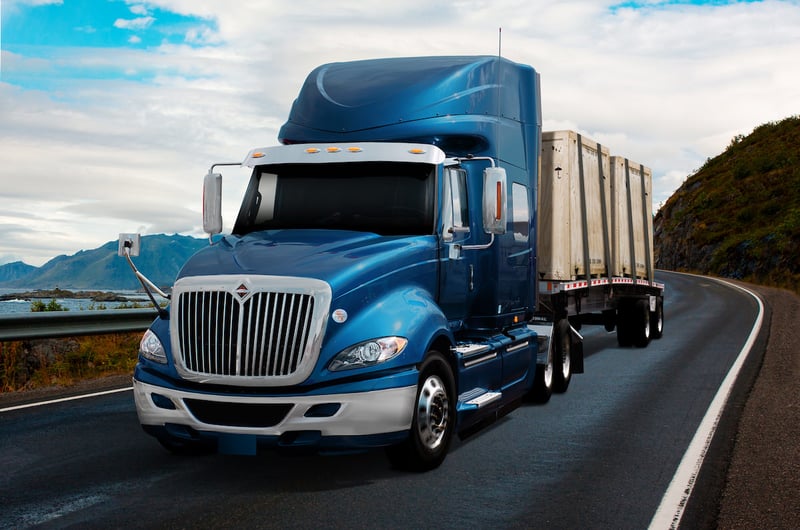 HotShotTrucking.com is proud to serve Rochester and all its neighboring towns. To learn more about our hot shot trucking services or to schedule your next delivery, call (585) 268-6808 or visit our website today.