Hot Shot Trucking Tennessee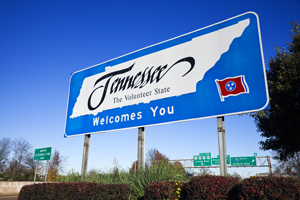 We are Tennessee's dependable Hot Shot Trucking company.
Your Tennessee express trucking needs are our area of expertise. HotShotTrucking.com is committed to providing flexible and fast Time Critical Hot Shot Trucking services both statewide and throughout the nation. We bring wide-ranging solutions each tailored to accommodate crude oil, natural gas, drilling, fracking and refinery operations across the state and the entire country. In addition, we're well equipped to handle hot shot shipping for the automotive and construction sectors.
Select the proven Hot Shot business partner
We know that you need a reliable partner to manage your hot shot trucking and encourage you to read some of our customer testimonials to gain a full appreciation of our approach.
With thousands of trained drivers operating everything from flatbeds and tractor-trailers to dry vans, we can haul hotshot loads of all weights and dimensions. So whether you have industrial parts that need to be shipped to Memphis or machinery and equipment that may need to go 1,000 miles, we possess the capacity and Hot Shot Delivery services to make it happen quickly.
Selecting your hot shot delivery partner is an important choice for your business, we welcome the opportunity to provide the best blend of resources, expertise and dedication to manage your hot shot services. We hope that you'll give us the opportunity to demonstrate our dedication and drive your success.
Hot Shot Trucking & Critical Freight Services in Tennessee Include:
Urgent Freight Recovery
Local, Regional & National Truckloads
Time Definite Delivery
Air Freight & Air Charter Services
Hot Shot Delivery
At HotShotTrucking.com, we like to go the extra mile. Not only will we pick-up, hold and deliver your freight according to your schedule, but we will also work closely with you to plan loads, track deliveries and keep you informed on your freight status through 24/7 customer support and satellite tracking systems.
HotShotTrucking.com provides Hot Shot Delivery services for the following Tennessee oil refineries (including, but not limited to):
Memphis Refinery (Valero) – Memphis, TN
Please learn more about our Hot Shot Trucking services in Tennessee by filling out the quick quote form today. We'll have an urgent freight expert review your needs and reply very rapidly.