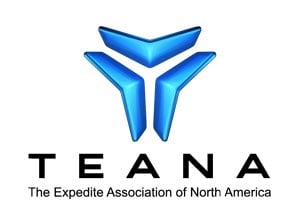 Contents
Regulation and Enforcement
Legislation
Courts
Regulation and Enforcement
FMCSA proposes to expand scope of crash preventability review program
FMCSA proposed to broaden the scope of existing crash types within the Crash Preventability Determination Program (CPDP) and to add four new types of crashes to the program. The agency said that the changes would improve the information in the Safety Measurement System (SMS) and better position it to identify unsafe carrier and driver behaviors.
The expansion is expected to double the size of the current program and provide more data for analysis of the impacts of a carrier's not preventable crashes on its overall safety. FMCSA said it would analyze the changes to existing crash types and new crash types for 24 months but may announce changes earlier if certain crash types cannot be consistently reviewed or there is insufficient information to make eligibility and preventability determinations.
The principal change made to existing crash types in the CPDP is to eliminate the distinction between direct and indirect strikes in a crash. For example, one of the types of crashes currently deemed not preventable is when a commercial motor vehicle (CMV) "is struck by a motorist driving in the wrong direction." FMCSA now proposes to treat a crash as not preventable if the CMV "is struck because another motorist was driving in the wrong direction." The agency said the changes would allow it to further refine prioritization. The new types of crashes that are eligible for review are:
CMV was struck on the side by a motorist operating in the same direction;
CMV was struck because another motorist was entering the roadway from a private driveway or parking lot;
CMV was struck because another motorist lost control of their vehicle; and
Any other type of crash involving a CMV where a video demonstrates the sequence of events of the crash.
Comments on the proposal are due June 12. For the Federal Register notice, visit https://www.federalregister.gov/d/2023-07818.
FMCSA plans rulemaking on broker disclosure of transaction records
FMCSA has notified the Owner-Operator Independent Drivers Association (OOIDA) and the Small Business in Transportation Coalition (SBTC) separately that it plans to initiate a rulemaking to consider changes in the regulations that govern brokers' responsibility to disclose details of transactions to parties involved in those transactions. The two separate petitions for rulemaking were filed in May 2020 after spot rates plunged in the wake of pandemic lockdowns.
Current regulations require freight brokers to disclose transactional records upon request. The OOIDA petition sought a change in the rules to require brokers to automatically disclose such records within 48 hours of the transaction. OOIDA also proposed an explicit prohibition against brokers requiring carriers to waive their right to view records as a condition of doing business. Similarly, SBTC had asked in a separate petition that FMCSA modify the current rule to bar brokers from coercing or otherwise requiring carriers to waive their right to view transaction records as a condition of doing business.
Following the OOIDA and SBTC petitions, the Transportation Intermediaries Association (TIA) filed a petition in August 2020 to eliminate altogether the requirement that brokers maintain detailed transaction records and provide them to parties upon request. TIA argued that its proposed changes "would eliminate an outdated regulation that dates back to 1980 that is not applicable to the current marketplace." Last month, FMCSA told TIA that its petition did not contain adequate justification to initiate rulemaking. "FMCSA believes that elimination of the disclosure provision would be contrary to the stated transportation policy goals in 49 USC 13101, including promotion of fairness and efficiency in the transportation industry," the agency said in a March 17 letter to TIA.
Hearing for Labor Department nominee Julie Su set for April 20
The Senate Committee on Health, Education, Labor, and Pensions has scheduled an April 20 hearing on the nomination of Julie Su to be secretary of the U.S. Department of Labor. Su, who has been deputy secretary since July 2021, has been acting secretary since March 11 following the departure of Marty Walsh.
Before joining DOL, Su had served as secretary for the California Labor and Workforce Development Agency. One of Su's focuses at the LWDA was challenging what the agency considered to be misclassification of workers as independent contractors. Su's confirmation appears to be at risk as Sen. Joe Manchin (D-West Virginia) reportedly has expressed concerns over her nomination. If Manchin were to vote against Su, she would have to receive all other Democratic votes to be confirmed.
During Su's tenure as deputy secretary, DOL has proposed regulations to undo the Trump administration's loosening of restrictions on use of independent contractors. A day before Su's Senate hearing, a subcommittee of the House Committee on Education & the Workforce has scheduled a hearing entitled "Examining Biden's War on Independent Contractors."
EPA proposes minimum levels for zero-emissions vehicles
The Environmental Protection Agency unveiled its proposed phase 3 greenhouse gas (GHG) standards for medium- and heavy-duty vehicles, beginning with model year (MY) 2028. EPA also proposes to tighten phase 2 standards for MY 2027 specifically for vocational vehicles and day cab tractors. Under EPA's proposal, truck manufacturers would have to meet increasing percentages of total vehicles supplied that meet standards for zero-emissions vehicles (ZEVs). The standards are performance-based, but EPA presumes they will be met primarily through a combination of battery electric and hydrogen fuel cell technologies.
By MY 2032, 50% of vocational vehicles supplied to the market would be required to meet ZEV standards. Day cab tractors supplied would need to be 34% ZEV, and 25% of sleeper cab tractors would have to meet ZEV standards. EPA presumes a mix of battery electric and fuel cell for vocational and day cab tractors and principally fuel cell technology for sleeper cabs.
EPA will publish the proposal in the Federal Register and has scheduled a two-day virtual public hearing for May 2-3. For more information on the proposal, visit https://www.epa.gov/regulations-emissions-vehicles-and-engines/proposed-rule-greenhouse-gas-emissions-standards-heavy.
EPA's proposal came just a couple of weeks after the agency granted several waivers from federal preemption to the California Air Resources Board (CARB) for regulations related to the state's heavy-duty vehicle and engine standards. The most significant of those is the state's Advanced Clean Truck regulation, which would mandate a different schedule for transition to ZEVs.
All-Ways Track ELD removed from FMCSA's list of registered devices
Effective March 27, FMCSA removed the All-Ways Track ELD from the list of registered electronic logging devices (ELDs) and placed it on the list of revoked devices due to a failure to meet the minimum requirements established in 49 CFR part 395, subpart B, appendix A. Motor carriers using revoked devices must immediately discontinue their use and replace them within 60 days of the revocation. In the interim, carriers must revert to paper logs or logging software. For a list of registered and revoked ELDs, visit https://eld.fmcsa.dot.gov/List.
FMCSA to reduce UCR fees by about 9% in 2024
FMCSA has proposed to reduce the annual registration fees that states collect from carriers, brokers, forwarders, and leasing companies under the Unified Carrier Registration (UCR) Plan and Agreement. The fees for the 2024 registration year would be reduced below the fees for 2023 by approximately 9% overall, with varying reductions between $4 and $3,453 per entity, depending on the applicable fee bracket. For the Federal Register notice, visit https://www.federalregister.gov/d/2023-05292.
Docket on proposed SMS changes open until May 16
Interested parties have one more month to submit comments on FMCSA's proposed changes regarding the Safety Measurement System. Comments are due May 16. For the Federal Register notice, visit https://www.federalregister.gov/d/2023-02947. For supporting documents and to file or review comments, visit https://www.regulations.gov/docket/FMCSA-2022-0066. Motor carriers can view how the revisions would affect their SMS performance by logging in at https://csa.fmcsa.dot.gov/prioritizationpreview.
Legislation
House, Senate bills would authorize $755 million for truck parking
Lawmakers in both the House and Senate have introduced legislation (H.R. 2367, S. 1034) to establish a competitive grant program for projects that expand the availability of CMV parking. The principal sponsors of the bills are Rep. Mike Bost (R-Illinois) and Sen. Cynthia Lummis (R-Wyoming). The bills would authorize $755 million total over fiscal years 2024-2026 to build or reopen rest areas with CMV parking or to add CMV parking capacity at existing facilities, truck stops or travel plazas, or publicly owned freight facilities, such as port terminals. For more on the House bill, visit https://www.congress.gov/bill/118th-congress/house-bill/2367. For more on the Senate bill, visit https://www.congress.gov/bill/118th-congress/senate-bill/1034.
Florida enacts lawsuit reform legislation
Florida Gov. Ron DeSantis in March signed legislation (House Bill 837) that enacts numerous reforms to civil litigation in a state. The law modifies the bad faith framework, eliminates one-way attorney's fees and fee multipliers, and bars liabilities for damages if the person suing for damages is deemed to be at greater fault. One provision of particular interest in the trucking industry is one curtailing the ability of plaintiffs' attorneys from introducing fictitious or inflated medical bills at trial. For more information on the new law, visit https://www.flsenate.gov/Session/Bill/2023/837.
Courts
Appeals court upholds preemption of broker's negligent selection
The U.S. Court of Appeals for the 11th Circuit has ruled that the Federal Aviation Administration Authorization Act (FAAAA) generally preempts state-law negligent selection claims against freight brokers unless they fall within one or more of FAAAA's exceptions. The opinion, which affirmed a U.S. district court's ruling, further determined that FAAAA's safety exception for state action was not applicable to negligence claims against a broker based on stolen goods. The litigation in question involved a load brokered by Landstar Ranger to a thief posing as a Landstar-registered carrier. The court's opinion is available at https://media.ca11.uscourts.gov/opinions/pub/files/202210740.pdf.
The Landstar case appears to the be second in which a federal appeals court has considered the scope of FAAAA's preemption against freight brokers for negligent selection under state common law. The U.S. Court of Appeals for the 9th Circuit ruled in September 2020 that a state common law claim against C.H. Robinson for negligent selection in a crash resulting in injuries fell within the safety exception of FAAAA's preemption. The U.S. Supreme Court in June declined to review the 9th Circuit decision. Although the results are different in the C.H. Robinson and Landstar Ranger cases, they are not directly in conflict given that the Landstar case involved a commercial claim – stolen goods – rather than a claim involving the safe operation of motor vehicles.
Court's ruling could reopen the door to trucking claims on AB 5
A court ruling in a case not directly involving the trucking industry could offer the industry another avenue for challenging enforcement of California's AB 5 law. The U.S. Court of Appeals for the 9th Circuit in March ruled that a district court erred in dismissing the claims of food delivery service Postmates and ride hailing service Uber that the authors and supporters of AB 5 unfairly targeted app-based ride-hailing and delivery services while granting wide-ranging exemptions to other types of companies.
Postmates and Uber cited statements in opinion pieces and on social media by AB 5 sponsor Lorena Gonzalez and others. The appeals court said the plaintiffs had "plausibly alleged that their exclusion from the wide-ranging exemptions, including for comparable app-based gig companies, could be attributed to animus rather than reason." Although the appeals court sided with the district court in all other respects, it reinstated the plaintiffs' equal protection claims for further litigation. The appeals court did not necessarily agree with the merits of the plaintiffs' equal protection claims, only that those claims were plausible. The 9th Circuit's opinion is available at https://cdn.ca9.uscourts.gov/datastore/opinions/2023/03/17/21-55757.pdf.
Given comments by AB 5 supporters about the trucking industry as the legislation was being advanced and debated, the appeals court ruling potentially opens the door for new equal protection claims against application of the law against trucking. Claims of preemption failed when the U.S. Supreme Court refused in June of last year to review the 9th Circuit's ruling in the case. Since then, new challenges have been filed against application of AB 5 to trucking based on the dormant Commerce Clause.
Advocacy and Comment
This month's update involves three of our continuing hot topics: (1) The future of the owner operator and labor issues; (2) a proposed reboot of SMS methodology; and (3) the pervasive problem of organized and unchecked criminal fraud in the interstate trucking supply chain.
1. Owner Operator / Labor Issue
The two cases cited above have an interesting but tangential effect on the owner operator model. Criticism of the 9th Circuit about the political influences in the handling of AB5 evidences the recognition of the statute's purely political nature and the 7th Circuit decision makes clear that the safety carve-out in the FAAAA is not intended to permit the trumping of federal law where no direct nexus to safety is shown.
Arguably these decisions are of value in the ultimate reconsideration of AB5 by the Supreme Court which should find a compelling need for uniform treatment of owner operators and federal rules of commerce based upon existing statutes and federal preemption. It must be noted, though, that the Department of Labor as currently configured, offers no safe harbor for owner operators or small businesses. Although a coalition of small businesses was able to defeat the appointment of David Weil, a known pro labor advocate, as Secretary, Julie Su who has acted as the Secretary pro tem, has now been selected for appointment. Like Weil, Ms. Su's vita portrays a pro labor bias and her nomination should be opposed in letters to the Senate.
2. SMS Reboot
Comments on the FMCSA's proposed revisions to SMS are due May 16, 2023. While the proposal is gentler and more defensible in some respects than CSA 2010, it is offered not as mere guidance, but as part of a new rule which would have the ultimate effect of law. Accordingly, it must meet higher standards including due process and the Administrative Procedures Act which requires consideration of the effect on small businesses, a cost benefit analysis, and rulings on material facts and law which have not been addressed.
In this regard, major unanswered questions include:
(1) How does FMCSA plan to address the litany of unmentioned deficiencies such as data accuracy, data sufficiency, the law of large numbers and enforcement bias that were identified prior to the Agency's withdrawal of SMS in 2016?
(2) How will the new rule effectively allow the Agency to issue more safety fitness ratings? Using SMS as a vetting system, it now issues only 5,000 safety ratings per year. Under its new calculations, safety performance will be based only on a carrier's past year of operations. This begs the argument that only 5,000 of over 700,000 carriers will be vetted under current §385 standards annually.
(3) How can the Agency justify use of roadside data accompanied by an expensive extension of administrative appeals and DataQ when the data measurement standards are apparently insufficient to measure the vast majority of small carriers?
3. Momentum for Anti-Fraud Initiative
Consensus is building that additional anti-fraud measures are needed to address widespread and crippling criminal fraud, particularly in the spot market. Administrative, legislative and judicial advocacy is necessary to establish precedent, laws and effective enforcement to investigate and prosecute organized crime at the federal level. In addition, the time has come for all shippers and brokers, particularly, to establish better vetting procedures and security and supply chain protocols for identifying and preventing larceny by fraud, identity theft, and bait and switch scams. More to come on this issue in subsequent reports.
The shortcomings and problems with the FMCSA dispatch service and bond change proposals were re-emphasized in stakeholders' filing on April 6. As a separate issue, the case must be made for a federal enforcement initiative to investigate and prosecute systemic fraud which plagues all segments of the trucking industry. The issue is not limited to bonding issues and includes produce and exempt shipments. The DOT's Office of Inspector General has the authority and experience to investigate and enforce federal criminal fraud penalties. Supportive stakeholders should contact their U.S. Senators and representatives, share with them the gravity of the problem and urge support for congressional support and funding as necessary. Recipients of this newsletter should notify their trade association or send this monthly newsletter to register your support.