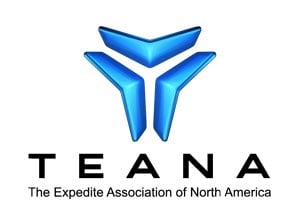 Contents
FMCSA has extended its emergency declaration regarding enforcement relief for drivers and carriers involved in COVID-19 response through February 28, 2021 and has expanded the declaration to specifically include vaccines and related products within the coverage of the declaration. For details, visit www.fmcsa.dot.gov/COVID-19.
Regulation and Enforcement
Advocacy and Comment
Regulation and Enforcement
FMCSA declares preemption against Washington's meal and rest break rules
The Federal Motor Carrier Safety Administration (FMCSA) has granted the Washington Trucking Associations' (WTA) request for a determination that the State of Washington's meal and rest break (MRB) rules are preempted as applied to property-carrying commercial motor vehicle (CMV) drivers subject to FMCSA's hours-of-service (HOS) regulations.
FMCSA determined that Washington's MRB rules are preempted because they (1) are laws on CMV safety; (2) are more stringent than the agency's HOS regulations; (3) have no safety benefits that extend beyond those that the Federal Motor Carrier Safety Regulations (FMCSRs) already provide; (4) are incompatible with the federal HOS regulations, and (5) cause an unreasonable burden on interstate commerce. For the Federal Register notice of the preemption ruling, visit https://www.federalregister.gov/d/2020-25155.
FMCSA issued a similar declaration against California's enforcement of its MRB rules on drivers for motor carriers of property in December 2018. See the December 28 Federal Register notice at https://www.federalregister.gov/d/2018-28325. At the request of the American Bus Association, FMCSA extended the California preemption to passenger-carrying operations in January of this year. See the January 2020 Federal Register notice at https://www.federalregister.gov/d/2020-00835.
Interim final rule clarifies definition of agricultural commodity
FMCSA has issued an interim final rule that clarifies the definition of the terms "any agricultural commodity," "livestock," and "non-processed food," as the terms are used in the definition of "agricultural commodity" under the hours-of-service regulations. For details, visit https://www.federalregister.gov/d/2020-25971. The IFR is effective December 9.
The definitions are important because under current regulations, drivers transporting agricultural commodities, including livestock, from the source of the commodities to a location within 150 air miles of the source, during harvest and planting seasons as defined by each state, are exempt from the HOS requirements. Also, the mandatory 30-minute rest break does not apply to drivers transporting livestock in interstate commerce while the livestock are on the commercial motor vehicle.
FMCSA seeks comments on TIA's petition on reporting mandate, dispatch services
FMCSA is accepting comments until January 25 on Transportation Intermediaries Association's (TIA) petition for rulemaking concerning the rights of parties to a brokered transaction to review the records of the transaction and on TIA's request that the agency issue regulatory guidance concerning dispatch services. TIA argues that transparency in broker transactions is provided through other means in today's marketplace and that regulatory guidance would ensure that interested parties can distinguish between a dispatch service and an authorized broker. For the Federal Register notice, visit https://www.federalregister.gov/d/2020-25307.
In its petition, TIA said the proposed modifications and clarifications "would eliminate an outdated regulation that dates back to 1980 that is not applicable to the current marketplace." FMCSA currently is inviting comments on separate petitions for rulemaking that would require brokers to distribute routinely the records required by 371.3. TIA also is asking FMCSA to develop guidance "on what constitutes a legitimate 'dispatch service' and remove unethical and unscrupulous actors from the marketplace." TIA said it believed that there are many illegal dispatch services that are operating illegally as unlicensed brokers and that FMCSA should prohibit these companies from offering such a service without a license.
TIA's petition responds in large part to a proceeding that sought comment until November 18 on separate petitions for rulemaking filed by the Owner-Operator Independent Drivers Association (OOIDA) and the Small Business in Transportation Coalition (SBTC) to tighten the requirements on property brokers for the reporting of transactions. (For details of the petitions, see the September 2020 Regulatory Update.) For more information, including comments submitted, visit https://www.regulations.gov/docket?D=FMCSA-2020-0150.
FMCSA considers preemption request regarding Illinois carrier ID requirements
FMCSA seeks comments by January 4 regarding a petition filed by several motor carriers for a determination that certain carrier identification requirements imposed by the Illinois Commerce Commission are preempted by federal law. The petition was filed by Nationwide Freight Systems, Inc., Leader U.S. Messenger, Inc., and Stott Contracting, LLC. For the Federal Register notice, visit https://www.federalregister.gov/d/2020-26668.
Ohio carrier obtains exemption for alternate cargo securement for metal coils
FMCSA has granted an exemption to K & L Trucking, Inc., allowing the Delta, Ohio-based carrier to secure large metal coils to its trailers using a cargo securement system that differs from that required by the FMCSRs. K&L's alternate system consists of a customized metal carrier affixed to the bed of its trailers and the use of a single large cargo securement strap. For more information on the alternate securement system, see the Federal Register notice at https://www.federalregister.gov/d/2020-26669.
Minnesota seeks reconsideration of CDL skills testing decision
FMCSA is requesting comments until December 30 on a request from the State of Minnesota for reconsideration of the agency's May 2017 denial of an exemption for changes to commercial driver's license (CDL) testing procedures and practices. The state had asked that it be allowed to combine the vehicle control skills and on-road driving portions of the CDL test and to be exempted from the American Association of Motor Vehicle Administrators 2005 Test Model Score Sheet and from the requirement that applicants must pass the pre-trip inspection portion of the exam before proceeding to the balance of the test. FMCSA had denied the exemption in May 2017 for various reasons.
For the Federal Register notice of Minnesota's petition for reconsideration, visit https://www.federalregister.gov/d/2020-26353. For prior action regarding the original exemption request, visit https://www.regulations.gov/docket?D=FMCSA-2016-0180.
Grote obtains exemption for pulsating warning lamps
FMCSA has granted Grote Industries, LLC a limited five-year exemption to allow motor carriers operating trailers and van body trucks to install amber brake-activated pulsating warning lamps on the rear of trailers and van body trucks in addition to the steady-burning brake lamps required by the FMCSRs. The agency has determined that granting the exemption would likely achieve a level of safety equivalent to or greater than the level of safety provided by the regulation. For the Federal Register notice, visit https://www.federalregister.gov/d/2020-26772.
FMCSA grants windshield exemption to J.J. Keller, considers one for Bendix
FMCSA has granted an exemption to J.J. Keller & Associates to allow the company's Advanced Driver Assistance Systems (ADAS) camera to be mounted lower in the windshield on CMV than is currently permitted. For the Federal Register notice, visit https://www.federalregister.gov/d/2020-25889.
Separately, the agency requests comments by December 31 on an exemption application from Bendix Commercial Vehicle Systems to allow its advanced vehicle safety systems, which are equipped with cameras, to be mounted lower in the windshield on commercial motor vehicles than is currently permitted. For the Federal Register notice, visit https://www.federalregister.gov/d/2020-26477.
Advocacy and Comment
Proposed changes in broker regulations
Of interest are dueling petitions filed by TIA and OOIDA dealing with the longstanding broker regulations, 49 C.F.R. 371. OOIDA, in response to what it contends are egregious brokerage commissions, wants more transparency in broker commissions and markups. TIA, on the other hand, seeks to eliminate as outdated portions of the broker regulations which require brokers to keep trust accounting showing the billing of freight charges and the transmission of net carrier payments.
From the carrier perspective, it is important that the broker be generally recognized as the agent for a customer and that the accounting regulations remain as an enforcement tool to prevent fraud and misapplication of freight charges by brokers. Too often, brokers treat their gross invoices as factorable receivables that provide them free cash flow that can be diverted from the carriers which their customers intended to pay.
The broker regulations the TIA seeks to omit are important for tracing and accountability. In one current case, an alleged broker that claimed to have FMCSA authority filed a bankruptcy petition showing it owed over 3,000 carriers. Yet it effectively claimed that "the dog ate our records" and we have no money left to pay creditors.
Other intermediaries including stockbrokers, real estate brokers, and yes, even lawyers, are expected to facilitate transactions by receiving and paying transactional charges in trust. The broker regulations in 49 C.F.R. 371.3 plus the federal self-help statute gives carriers recourse to brokers' principals for violating these regulations are important checks on the misappropriation of funds.
In this context, the idea that the carrier is extending credit to the broker alone and could be considered a mere general unsecured creditor should be rejected. Buyers and sellers of real estate, insurance and stock do not have to make credit decisions based on the balance sheets of the realtor, the stockbroker, or the insurance agent. It is anti-competitive to think that abolishing or changing the existing rules would somehow not prejudice small carriers and small brokers if every spot market load requires a broker credit workup.
TIA's request to rescind 49 C.F.R. 371.3 substantially undermines motor carrier rights to ensure proper application of freight charges and avoid broker misapplication of freight charges, which is contrary to well established case law. See Parker Motor Freight, Inc. v. Fifth Third Bank, 116 F.3d 1137 (6th Cir. 1997). It would be best to leave the broker regulations alone.
Finally, TIA is right, though, with respect to so-called "dispatch services." Even if they do not bill and collect freight charges, they meet the definition of brokers and can hardly be heard to complain about the cost of the bond or the difficulty in complying with the broker regulations, particularly when they otherwise claim to be unregulated entities with the power to choose to make arrangements for transportation on behalf of multiple carriers. As noted above, comments are due in this rulemaking on January 25.
Federal preemption of state labor laws
The FMCSA's declaration that the Washington meal and rest break rules are preempted by the federal hours-of service regulations is helpful precedent. It is consistent with the agency's similar prior decision in California and may help set the stage for the legislative and regulatory battles ahead in Washington after the Georgia votes are tallied and the new administration takes over.