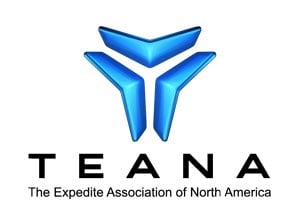 Contents
FMCSA has modified various guidance related to COVID-19. For the latest, visit www.fmcsa.dot.gov/COVID-19.
Regulation and Enforcement
Legislation
Advocacy and Comment
Regulation and Enforcement
DOL finalizes rule to clarify independent contractor status
Although the rule almost certainly will never take effect, the U.S. Department of Labor's Wage and Hour Division issued a final rule clarifying the standard for employee versus independent contractor status under the Fair Labor Standards Act (FLSA). The final rule:
Adopts an "economic reality" test to determine whether an individual is in business for him or herself (independent contractor) or is economically dependent on a potential employer for work (FLSA employee);
Identifies and explains two "core factors" that are most probative to the question of whether a worker is economically dependent on someone else's business or is in business for him or herself:
-The nature and degree of control over the work; and
-The worker's opportunity for profit or loss;
Identifies three other factors that may serve as additional guideposts in the analysis, particularly when the two core factors do not point to the same classification:
-The amount of skill required for the work;
-The degree of permanence of the working relationship between the worker and the potential employer; and
-Whether the work is part of an integrated unit of production;
Holds that the actual practice of the worker and the potential employer is more relevant than what may be contractually or theoretically possible.
The rule's effective date is March 8, but the chances of the rule taking effect are extremely slim. By virtue of executive action promptly after the inauguration, President Biden probably will set aside the DOL rule along with potentially dozens of so-called "midnight regulations" – rules finalized within 60 days before inauguration. This procedure is routine in a transition of the White House from one party to another.
The final rule is available at https://www.federalregister.gov/d/2020-29274.
FMCSA proposes to revise HOS guidance on yard moves
FMCSA invites comments by February 3 on proposed to revise the regulatory guidance concerning recording time operating a commercial motor vehicle as a "yard move" as it applies to commercial motor vehicle (CMV) drivers required to record their hours of service. The proposed guidance includes examples of properties that are and are not "yards." Movements of CMVs in "yards" would be considered "yard moves" and could be recorded as on-duty not driving time rather than driving time. For the Federal Register notice, visit https://www.federalregister.gov/d/2020-29062.
Final rule announced to allow third-party CDL examiners to test their own trainees
Although it has yet to be published formally, FMCSA on December 17 announced a final rule that would allow states to permit third-party skills test examiners to administer commercial driver's license (CDL) skills tests to applicants to whom those examiners also provided skills training. Current regulations bar third-party CDL skills instructors authorized by their states to administer CDL skills tests from performing both the instruction and the qualifying testing for the same CDL applicant. FMCSA, which had proposed the change in July 2019, said the rule would alleviate testing delays and eliminate needless inconvenience and expense to CDL applicants without compromising safety.
The rule would take effect 60 days after publication in the Federal Register, but its fate is uncertain as it is unclear whether the incoming Biden administration would support it. Even if the rule is published before January 20, the Biden administration could vacate it among other so-called "midnight regulations." The draft final rule is available at https://www.fmcsa.dot.gov/registration/commercial-drivers-license/ third-party-commercial-drivers-license-testers. For the July 2019 NPRM and comments submitted, visit https://www.regulations.gov/docket?D=FMCSA-2018-0292.
FMCSA implements FAST Act requirements on rules and petitions
More than five years after Congress passed the Fixing America's Surface Transportation (FAST) Act, FMCSA has issued a final rule to change its rulemaking procedures to comply with various requirements of the law regarding how the agency conducts rulemakings, including use of advance notices of proposed rulemaking (NPRMs) or negotiated rulemakings when a major rule is anticipated and the definition of and procedures for handling petitions for rulemaking. The agency's NPRM had been published in August 2017. The final rule, which takes effect March 1, is available at https://www.federalregister.gov/d/2020-27854. Petitions for reconsideration are due February 1.
Annual inspections of rear impact guards proposed
FMCSA has invited comments until March 1 on an NPRM to amend the Federal Motor Carrier Safety Regulations (FMCSRs) to include rear impact guards on the list of items that must be examined as part of the required annual inspection for each CMV. The agency also proposed to amend the labeling requirements for rear impact guards. It also proposes to exclude road construction controlled (RCC) horizontal discharge trailers from the rear impact guard requirements, consistent with changes made by the National Highway Traffic Safety Administration (NHTSA) to the corresponding Federal Motor Vehicle Safety Standards (FMVSS).
FMCSA said the NPRM responds to rulemaking petitions, as well as a Government Accountability Office (GAO) recommendation. (See https://www.gao.gov/products/GAO-19-264) However, Congress in the fiscal 2020 appropriations act mandated annual inspections of rear underride guards as recommended by GAO. That provision was retained in the fiscal 2021 appropriations act passed in December. To view the NPRM, visit https://www.federalregister.gov/d/2020-27502.
FMCSA proposes to drop mandate for annual driver reports of traffic violations
FMCSA has invited comments until February 12 on an NPRM to eliminate requirement that drivers operating CMVs in interstate commerce prepare and submit a list of their convictions for traffic violations to their employers annually. The agency said the requirement largely duplicates a separate provision that requires each motor carrier to make an annual inquiry to obtain the motor vehicle record (MVR) for each driver it employs from every state in which the driver holds or has held a CMV operator's license or permit in the past year. To account for drivers who might be licensed in Canada or Mexico, FMCSA also proposes to require that carriers make annual inquiries of those authorities as applicable. FMCSA said that removing the requirement for drivers to provide a list would reduce the paperwork burden on drivers and motor carriers without adversely affecting CMV safety. To view the NPRM, visit https://www.federalregister.gov/d/2020-26957.
Railroads win relief from HOS regulations during 'unplanned events'
Despite objections raised by several trucking and labor groups, FMCSA has granted an exemption to the Association of American Railroads and the American Short Line and Regional Railroad Association and member railroads from various hours-of-service (HOS) rules to allow railroad employees subject to the HOS rules to respond to unplanned events that occur outside of or extend beyond the employee's normal work hours. The exemption covers the regulations on mandatory minimum rest, the 14-hour driving window, the 11-hour driving limit, and cumulative work limits.
Several organizations, including the Commercial Vehicle Safety Alliance, Truckload Carriers Association, and the Transportation Trades Department of the AFL-CIO, opposed the request on safety grounds. "The Agency believes there is a public interest in ensuring that railroads clear blocked tracks and rights-of-way and restore service as quickly as possible," FMCSA said. It acknowledged the concerns bus said it "does not believe the requested relief would compromise safety when used occasionally to respond to unplanned events." The agency also said the exemption would not decrease drivers' responsibility under 49 CFR 392.3 to cease operations if their ability to safely operate a CMV is impaired by illness or fatigue. For the Federal Register notice, visit https://www.federalregister.gov/d/2020-28341.
Helicopter firm seeks HOS relief for ground support operators
FMCSA requests comment until January 19 on Mountain Blade Runner Helicopters, LLC's (MBR Helicopters) application for an exemption from two provisions of the hours-of-service (HOS) regulations for its ground support equipment operators. The exemption would allow MBR Helicopters' ground support equipment operators a 16-hour window within which to complete all driving and allow them to use an eight-consecutive hour off-duty break, combined with at least two other off-duty hours during the 16-hour window within which driving would be completed, in lieu of taking 10 consecutive hours off duty. For the Federal Register notice, visit https://www.federalregister.gov/d/2020-27966.
Netradyne receives windshield exemption for safety system
FMCSA has granted an exemption to Netradyne, Inc to allow its Driveri® Dash Cam to be mounted lower in the windshield on CMVs than is currently permitted. For the Federal Register notice, visit https://www.federalregister.gov/d/2020-27967.
Comment period still open on TIA petition
FMCSA is accepting comments until January 25 on Transportation Intermediaries Association's (TIA) petition for rulemaking concerning the rights of parties to a brokered transaction to review the records of the transaction and on TIA's request that the agency issue regulatory guidance concerning dispatch services. (For details of the petitions and further discussion of it, see the September 2020 and December 2020 Regulatory Updates.) For the Federal Register notice, visit https://www.federalregister.gov/d/2020-25307. For more information, including comments submitted, visit https://www.regulations.gov/docket?D=FMCSA-2020-0150.
Legislation
Trucking loses legislative buffer as Democrats control the Senate
Although the results have yet to be certified, Raphael Warnock and Jon Ossoff apparently have garnered enough votes to become U.S. senators from Georgia later this month. The Warnock and Ossoff victories in runoff elections on January 5 against Sens. Kelly Loeffler and David Perdue, respectively, result in a 50-50 split among Democrats and Republicans. With incoming Vice President Kamala Harris casting a deciding vote, the Georgia results mean that Democrats will now control both houses of Congress and the White House for the first time in a decade.
For trucking, the Senate's flip means that the Senate no longer serves as a firewall against legislation the industry opposes, especially given that a veto of such legislation is no longer a threat that serves to moderate the scope of legislation in the first place. For example, last February, the House in a highly partisan vote passed the Protecting the Right to Organize Act of 2019, or PRO Act, which would have enacted various pro-union measures, including one that would have essentially adopted the ABC test for worker classification that was adopted in California's AB 5.
Specific to trucking, the Democrats' control of the Senate could allow initiatives that have cropped up in recent years to become law. For example, the House version of the DOT appropriations bill for fiscal 2020 would have required FMCSA to restore public access to Compliance, Safety, Accountability (CSA) program metrics. It also would have barred FMCSA from issuing any further preemption declarations related to meal and rest breaks as it did regarding truck drivers in California in late 2018, although that prohibition likely is unnecessary in the Biden administration. Democratic control of Congress also could lead to some other controversial measures, such as mandatory speed limiters and higher minimum levels of insurance for trucking companies.
Applications for the PPP to reopen week of January 11
In late December, President Trump signed into law another round of COVID-19 relief along with funding of the federal government through fiscal 2021. Along with more funding for unemployment benefits and direct payments to taxpayers, the legislation provides up to $284 billion more money for the Paycheck Protection Program (PPP) through March 31. The latest round of PPP funding, which the Small Business Administration said would be available starting the week of January 11, allows existing PPP borrowers to apply for a "second draw" forgivable PPP loan under certain conditions.
To promote access to capital, initially only community financial institutions will be able to make "first draw" PPP Loans on January 11 and "second draw" PPP Loans on January 13. The PPP will open to all participating lenders shortly thereafter.
Congress changed the terms of PPP to add flexibility and – for "second draw" loans – target loans to businesses most significantly affected by the pandemic. PPP borrowers can set their loan's covered period to be any length between eight and 24 weeks to best meet their business needs. PPP loans will cover additional expenses, including operations expenditures, property damage costs, supplier costs, and worker protection expenditures. Borrowers generally are eligible for a second PPP loan if they:
Used the full amount of their previous loans only for authorized uses;
Have no more than 300 employees; and
Can demonstrate at least a 25% reduction in gross receipts between comparable quarters in 2019 and 2020.
For more information on PPP, visit https://www.sba.gov/ppp.
Advocacy and Comment
1. Independent contractor treatment of owner operators
As the above update shows, there is much going on. The effect of the election and common control by the Democrats of the Administration in both Houses of Congress is difficult to predict. To follow are some analyses and prediction regarding key issues facing the trucking industry.
The Department of Labor's belated issuance of the economic reality test discussed above is sure to be overtaken by events. DOL's new test, one the owner operator model would clearly meet, is sure to be set aside by the Biden Administration. Lost was an opportunity for the outgoing Department of Labor to acknowledge that the owner operator model was established by court precedent and creates a carve-out from any DOL policy statement or rule of general application. The new DOL appointee secretary is rumored to be a former union official so friendly treatment of the IC model at the departmental level is not to be expected.
Also, the industry is likely to see reintroduction of the PRO Act in both the House and Senate which could establish a Federal standard for classifying owner operators as employees similar to California's AB-5 and other blue states' use of the so-called ABC standard. The worst-case scenario would be Federal or state $15 minimum wage requirements and time and a half after 40 applied to truck drivers, whether owner operators or W-2 employees.
If more draconian standards applicable to all industries apply, the driver or owner operator away from home for a week would be entitled to 16 hours per day in compensation including overtime after 40. On a 7 day away from home workweek, the minimum pay would jump to $1,995. Obviously, this result would cripple over-the-road operations, pass along unsustainable inflation and stifle any entrepreneurial incentive for small businesses. Active opposition by not only big trucking but shippers, brokers, and particularly independent contractors will be necessary to overcome this foreseeable "political realities test" which is sure to come.
2. FAST Act approved
It is important to note that the due process and regulatory reform proposals that were baked into the FAST Act four years ago have finally become law. These reforms were important push-back on regulatory abuse and so-called "Chevron deference" – judge-made precedent which has previously limited judicial restraint on active administrative guidance and rulings by the FMCSA and other agencies. How a law with helpful language on regulatory restraint fares in the judicial arena in this contentious time is hard to handicap.
3. Broker petition
As noted above, interested parties have until January 25 to comment on initiatives which would provide guidance concerning the role of dispatch services and affect the rights of parties to examine broker records concerning payment of freight charges. The Agency has already affirmed its position that dispatch services fit the definition of property brokers and should be licensed. Also, the rights of parties to see brokers' transactional records is an important collection tool and particularly helpful in ascertaining whether brokers have maintained the constructive trust required by regulation.
There is no compelling reason for changing existing regulation and precedent with respect to either of these issues. The regulatory buzzwords "transparency and accountability," neither requiring a dispatch service to obtain a broker's license nor requiring a broker to maintain transactional accounting, imposes an unreasonable burden on the brokerage industry. The broker regulations certainly do not impose a significant burden when compared to the regulatory obligations of small carriers which actually provide the service.