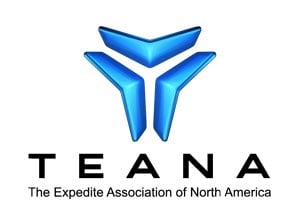 Contents
Regulation and Enforcement
Legislation
Regulation and Enforcement
DOL proposes to reverse Trump-era rule on worker classification under FLSA
The U.S. Department of Labor's Wage and Hour Division last month proposed a rule to revise WHD's analysis of determining worker classification under the Fair Labor Standards Act (FLSA). The notice of proposed rulemaking (NPRM) does not directly address trucking-specific issues, but it noted that a "high incidence of misclassification of employees as independent contractors has been documented in agriculture, construction, trucking, housecleaning, in-home care, stagecraft, and 'sharing economy' companies."
The NPRM's principal objective is to undo the final rule issued by WHD in January 2021 during the waning days of the Trump administration. That rule's goal generally was to make it easier for employers to classify workers as independent contractors than had been the case under prior guidance and court precedent. WHD's stated goal is to return to prior interpretations of the so-called economic reality test, which includes the following six factors:
The opportunity for profit or loss depending on managerial skill;
The investments by the worker and the employer;
The degree of permanence of the work relationship;
The nature and degree of employer control;
The extent to which the work performed is an integral part of the employer's business; and
The worker's use of skill and initiative.
One example of how the Trump and Biden administrations differ on classification relates to the question of whether the work is integral to the business. The Trump rule interpreted that to mean that the worker himself or herself was integrated into the day-to-day business process. Even under the Trump rule, some owner-operators in trucking might fail that factor. However, the Biden proposed rule looks at the question more broadly – i.e., whether the work performed is critical, necessary, or central to the employer's business. This approach is closer to that in the ABC test codified in California's AB 5 law. However, AB 5 essentially disqualifies independent contractor classification if the work is central to the employer's business while in the economic reality test it is but one of multiple considerations.
Another issue relevant to trucking relates to the control issue. The January 2021 rule had stated that employer mandates that workers comply with safety and health standards were not to be considered an indicator of control. Moreover, on the final day of the Trump administration, WHD issued an opinion letter concluding that a motor carrier's mandate that owner-operators use certain safety management technology or practices did not indicate control under FLSA.
The new Biden administration promptly rescinded that opinion letter, saying that it was premature since the January 2021 rule had not taken effect. The new NPRM states that safety and health standards are relevant to the analysis of control. However, it also notes that such standards would be only one consideration for the control issue and that control itself is just one of multiple factors and would not necessarily thwart or ensure an independent contractor relationship.
The NPRM had been expected for months and followed public forums in June on the issue. The Biden administration had tried to withdraw the Trump-era rule early in 2021, but a federal court earlier this year ruled that its process for doing so was invalid, thus requiring WHD to conduct formal rulemaking to reverse the Trump-era rule.
Comments on NPRM are due December 13 following an extension of the original November 28 deadline. For the NPRM, visit https://www.federalregister.gov/d/2022-21454. To comment on the proposal or review comments filed by others, visit https://www.regulations.gov/docket/WHD-2022-0003.
FMCSA's COVID-19 emergency declaration ends
Without any formal announcement, the Federal Motor Carrier Safety Administration's emergency declaration that had been in place since mid-March 2020 granting enforcement relief in transportation related to COVID- 19 relief ended October 15 when the latest extension expired. In September, the agency had requested comment by later that month concerning the extent to which motor carriers currently rely on the declaration to deliver certain commodities and whether there has been any impact on safety. FMCSA received 379 comments. To view comments, visit https://www.regulations.gov/docket/FMCSA-2022-0189.
FMCSA rejects SBTC exemption related to the language skills requirement
FMCSA denied an exemption requested by the Small Business in Transportation Coalition (SBTC) for an exemption that would allow carriers to use drivers who are not capable of reading and speaking the English language sufficiently to communicate with the public, understand highway traffic signs in English, to respond to official inquiries, etc. FMCSA concluded that SBTC has presented insufficient evidence to establish that not complying with the driver qualification regulations relating to the English language proficiency requirements for CMV drivers would meet or exceed the level of safety provided by complying with the regulations. For the Federal Register notice, visit https://www.federalregister.gov/d/2022-23891.
School bus group receives CDL testing exemption regarding engine compartments
FMCSA has granted an application from the National School Transportation Association (NSTA) for an exemption from the "under-the-hood" testing requirement for commercial driver's license (CDL) applicants seeking a school bus endorsement. Drivers issued a CDL under the exemption are restricted to intrastate operation of school buses only. For the Federal Register notice, visit https://www.federalregister.gov/d/2022-23346.
FMCSA renews UPS exemption from certain ELD requirements
FMCSA has renewed for five years an exemption requested by United Parcel Service, Inc. (UPS) from various provisions of the mandate to use electronic logging devices (ELD). The exemption allows (1) all motor carriers and drivers that use portable, driver-based ELDs to record engine data only when the driver is in a CMV and the engine is powered, and (2) all motor carriers to configure an ELD with a yard-move mode that does not require a driver to re-input yard-move status every time the tractor is powered off. For the Federal Register notice, visit https://www.federalregister.gov/d/2022-23312.
FMCSA renews ELD exemption for motion picture-related drivers
FMCSA has renewed for five years the exemption requested by the Motion Picture Association that exempts from the electronic logging device (ELD) requirements all commercial motor vehicle (CMV) drivers providing transportation to or from a theatrical or television motion picture production site. Drivers instead are allowed to complete paper records of duty status (RODS). For the Federal Register notice, visit https://www.federalregister.gov/d/2022-23889.
Legislation
House bill would repeal entry-level driver training rule
Citing a shortage of truck drivers, Rep. Bob Good (R-Virginia) and five co-sponsors introduced legislation (H.R. 9153) to repeal the entry-level driver training (ELDT) rule that was finalized in 2016 and took effect earlier this year. A recently introduced Senate bill (S. 4861) does not go as far as a full repeal, but it waives the ELDT requirements for employees of small businesses as defined in the bill. For more information on H.R. 9153, visit https://www.congress.gov/bill/117th-congress/house-bill/9153.
Bill would allow workers to choose independent status with certain protections
A bill (H.R. 8442) introduced in July by Rep. Henry Cuellar (D-Texas) and two Republican co-sponsors would authorize use of a "worker flexibility agreement," which would be a hybrid arrangement combining features of independent contractor and employee status. Workers and entities retaining them could declare the worker an independent contractor status for tax, wage, and overtime purposes while retaining worker rights typically offered to employees, such those related to privacy and nondiscrimination, workplace safety, and Family and Medical Leave Act protections. Under such an agreement, a worker would be free to reject offers of work from the entity and could perform the same services for competing businesses unless otherwise agreed to in a bargained-for non-solicitation sales agreement. For more information, visit https://www.congress.gov/bill/117th-congress/house-bill/8442.
Advocacy and Comment
We delayed sending this month's update awaiting the outcome of the midterm elections and a Small Business Administration Roundtable with the Department of Labor to discuss its proposed new independent contractor rule mentioned above. Neither event provided any clarity. The results of the midterm elections are not likely to either exacerbate or improve the pending issues affecting trucking.
Our efforts at the SBA Roundtable were aimed at highlighting the distinct importance of the owner operator / independent contractor model to the trucking industry, the need for special treatment and a carve-out from any rule of general applicability DOL proposes. We highlighted the importance of the independent contractor model as a small business opportunity, pointing out that under a one-size-fits-all "control test" the safety obligations of hiring carriers are baked into Federal Regulations and do not count against finding independent contractor status.
We emphasized the importance of the independent contractor model as the backbone of long haul trucking, the dray industry and other niches and emphasized that under rulemaking requirements, the Department of Labor is required to consider the economic effects of any new rule on small businesses and, under the National Transportation Policy, on the shipper and broker community as well.
These issues are not adequately addressed in the Agency's rulemaking for which comments are now due on December 13. Over 19,000 comments have already been filed, most of which are anecdotal complaints by disgruntled workers in other industries. It is important that we set the record straight and file a coordinated presentation which makes the case for recognition of the owner operator / independent contractor model as a unique essential small business and transportation issue which cannot be ignored.
Owner operators, affected motor carriers both large and small, and shippers and brokers which foresee supply chain interruption if the independent contractor model is lost should contact the sponsors of this newsletter for further information.