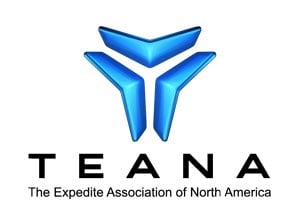 Contents
FMCSA has extended its emergency declaration regarding COVID-19 through February 28. For the latest version and other guidance related to COVID-19 is available at www.fmcsa.dot.gov/COVID-19. Note that use of the declaration now requires monthly reporting by carriers.
Regulation and Enforcement
Legislation
Regulation and Enforcement
Safety fitness procedures apparently are next on FMCSA's regulatory agenda
The Federal Motor Carrier Safety Administration plans this spring to revisit use of data to determine safety fitness. The agency intends to issue an advance notice of proposed rulemaking (ANPRM) in May seeking information on how it might use data and resources more effectively to identify unfit motor carriers. The brief description and ANPRM target date were included in the Department of Transportation's January 2022 report on significant rulemakings, which is the first such report issued since February 2020 – presumably because the pandemic changed short-term priorities drastically.
In the January report, FMCSA said it would "seek public comment about the use of available safety data, including inspection data, in determining carrier fitness to operate." The agency also said it would "seek public input on possible changes to the current three-tier safety fitness rating structure." FMCSA also plans to review the list of Federal Motor Carrier Safety Regulations (FMCSRs) that the agency uses in its safety fitness rating methodology.
FMCSA has been down this road before. Despite various restrictions on use of Safety Measurement System (SMS) data imposed by the FAST Act in December 2015, the agency in January 2016 issued a proposed rule that would have used SMS data alone to determine safety fitness for carriers in certain situations. FMCSA never finalized the rule and instead said it would consider the issue further in a supplemental NPRM. However, after President Trump took office, the agency withdrew the rulemaking in March 2017, saying the proposal was premature given that the National Academies of Science (NAS) had yet to issue a report on its review of SMS and the Compliance, Safety, Accountability (CSA) program. NAS' report in June of that year recommended various changes, including development of a complex statistical model based on a concept known as Item Response Theory. Nearly five years after the NAS report, FMCSA still has not executed reforms based on the NAS study as required by the FAST Act.
The January report on significant rulemakings lists several other potential FMCSA proceedings, but only in a couple of cases has the agency identified a next step with a target date for accomplishing that action. Those are NPRMS on broker and freight forwarder financial responsibility, slated for December 2022, and safety integration of automated driving systems-equipped commercial vehicles, planned for November 2022. The report also includes a few National Highway Traffic Safety Administration (NHTSA) rulemakings related to trucking, including an NPRM planned for April to require automatic emergency braking on heavy trucks and a joint NPRM with the Environmental Protection Agency to revise current fuel efficiency and greenhouse gas standards for medium- and heavy-duty engines and vehicles. For the DOT rulemakings report, visit https://www.transportation.gov/regulations/report-on-significant-rulemakings.
FMCSA adopts new vision standards for commercial drivers
FMCSA issued a final rule allowing individuals who do not satisfy with the worse eye the existing distant visual acuity standard with corrective lenses or the field of vision standard – or both – to be physically qualified to operate a commercial motor vehicle (CMV) in interstate commerce under specified conditions. Currently, FMCSA allows many visually impaired drivers to operate if they obtain an exemption. The new alternative vision standard replaces the current vision exemption program as the basis for determining the physical qualification of these individuals. The rule is effective March 22. For the Federal Register notice, visit https://www.federalregister.gov/d/2022-01021.
FMCSA guidance allows third-party tests to administer all CDL knowledge tests
FMCSA has amended its regulatory guidance to explain that FMCSA's current statutory authorities and regulations do not prohibit third-party testers from administering the commercial driver's license (CDL) knowledge tests for all classes and endorsements. Under the revised guidance, state licensing agencies may accept the results of knowledge tests administered by third-party testers in accordance with existing knowledge test standards and requirements. FMCSA also said it is working on a proposed rule that will more fully address states' use of third-party knowledge testers.
The guidance tracks with an exemption FMCSA granted to the Virginia Department of Motor Vehicles (VA DMV) early in the pandemic to allow third-party testers to administer knowledge tests without a state examiner present. VA DMV had requested the exemption in response to the closing of its service centers due to the pandemic.
The flexibility granted by the new guidance was among various measures cited by the White House in December in its plan to increase the supply of truck drivers. (See Regulatory Update, January 2022.) For the Federal Register notice, visit https://www.federalregister.gov/d/2022-02165.
Use of registered training programs now mandatory for new, upgraded CDLs
FMCSA has launched the Training Provider Registry (TPR), which was the final step in implementing new entry-level driver training standards for individuals seeking to obtain a new or upgraded CDL or certain endorsements. The TPR is an online database that maintains the list of registered training providers that have self-certified they meet federal training requirements and retains a record of all individuals who have completed the required entry-level driver training. Effective February 7, drivers subject to the entry-level driver training (ELDT) regulations now must complete the required training from a registered training provider before obtaining a CDL or specified endorsement. For more information, visit https://tpr.fmcsa.dot.gov.
DOT's roadway safety plan includes several motor carrier elements
DOT Secretary Pete Buttigieg on January 27 announced a National Roadway Safety Strategy (NRSS) aimed at sharply reducing highway fatalities, and the plan includes several provisions relevant to motor carriers. Some of the measures were mandated by Congress in last year's infrastructure act, including automatic emergency braking systems on heavy trucks and stricter rear impact guards on trailers. The plan also includes measures already finalized but not yet implemented, such as rules issued last year directing states to take licensing action against drivers barred by the drug and alcohol clearinghouse and to develop systems for the electronic exchange of driver history record information. The NRSS is available at https://www.transportation.gov/NRSS.
Robin Hutcheson becomes acting FMCSA administrator
DOT Secretary Pete Buttigieg has named Robin Hutcheson deputy FMCSA, replacing Meera Joshi, who had departed the agency to become a deputy mayor of New York City. As deputy administrator, Hutcheson, who previously served as DOT deputy assistant secretary for safety policy, also serves as acting administrator. Prior to joining DOT in January 2021, Hutcheson was director of public works for the City of Minneapolis. Before that post, she had served as transportation director for Salt Lake City.
Although President Biden had nominated Joshi to become FMCSA administrator, the Senate never confirmed her, and her nomination was one of many returned to the White House at the end of the last congressional session. FMCSA has not had a Senate-confirmed administrator since Raymond Martinez departed in October 2019.
FMCSA plans to reduce UCR fees by 27%
FMCSA has proposed cutting annual Unified Carrier Registration (UCR) fees by $16 to $15,350 per entity depending on fleet size – a reduction of 27%. Comments on the proposal are due February 23. For the Federal Register notice, visit https://www.federalregister.gov/d/2022-01022.
Legislation
Bills would make permanent several pandemic-related CDL waivers
Legislation (S. 3556, H.R. 6567) introduced in the Senate and House would make permanent several waivers related to CDLs that FMCSA had issued in response to the pandemic. The bill would:
Allow state and third-party examiners who have maintained a valid CDL test examiner certification and have previously completed a CDL skills test examiner training course to administer the CDL knowledge test without completing a CDL knowledge test training course;
Remove the requirement that CDL holders who accompany commercial learner's permit (CLP) holders be seated in the front seat if they are elsewhere in the cab; and
Allow states to administer driving skills tests to applicants from other states.
For more information, visit https://www.congress.gov/bill/117th-congress/senate-bill/3556 and https://www.congress.gov/bill/117th-congress/house-bill/6567.
Bill would streamline credentialing for transportation workers
Reps. Adam Smith (D-Washington) and John Katko (R-New York) have introduced legislation (H.R. 6571) to standardize the enrollment process for individuals applying for multiple Transportation Security Administration (TSA) security threat assessment programs. The bill would apply to programs such as the Transportation Worker Identification Credential (TWIC), Hazardous Materials Endorsement (HME), and TSA PreCheck programs. For more information, visit https://www.congress.gov/bill/117th-congress/house-bill/6571.
Advocacy and Comment
SMS to be revisited
Uh-oh, here we go again. The FMCSA has announced reinvigorating the comatose SMS methodology is high on its regulatory agenda. See above. With supply chain bottlenecks, severe driver shortages, escalating fuel and equipment costs, one would think the tyranny of the immediate would be controlling.
Remember, SMS methodology is the inspection based, peer grouped algorithm the Agency promised to deliver as part of CSA 2010. When that did not work, dozens of changes were made over the following five years.
Yet the system was shown to be so unfair and arbitrary, Congress in the Fast Act of 2015 required the scores to be removed and the program submitted for review by the National Academies of Science, The FMCSA tried to launch a rulemaking in January of 2016 but withdrew it after systemic flaws in the system were demonstrated in responsive comments.
When the National Academies of Science issued its report it concluded SMS could only work if new data was collected and an entirely different statistical formula was implemented. This idea gathered no traction and DOT failed to approve SMS as required by the FAST Act.
For the past five years, SMS methodology has run in the background and to plaintiff's bar's delight, it still affects nuclear judgments, access to freight and insurance premiums. Now, the Biden Administration has put SMS back at the top of its agenda. Yet even now, it praises the use of the objective desktop audit which critics of SMS proposed as an objective and fairer way to assign an actual satisfactory safety rating to carriers at a reasonable cost.
From the Agency notice discussed above, it appears no lessons have been learned about the systemic flaws of using peer grouping ,use of roadside data and a fancy algorithms to replace an objective audit.
It is time to move on and unite under three principles: (1) the FMCSA is the ultimate arbiter of highway safety; (2) carriers it finds to be safe to operate and properly "licensed, authorized and insured" are hence fit to use; and (3) the politics and rhetoric surrounding safety may change but after 15 years of development, it is time to permanently pull the plug on SMS.
In this context. the well-intentioned Gallagher-Moulton bill pending in the House would reintroduce possible use of SMS in return for legislative clarity on up-supply chain liability for shippers and brokers. With insoluble data sufficiency, data accuracy and statistical problems, allowing the return of SMS as any kind of ultimate measure of carrier fitness in an untenable "compromise" no carrier group can support.
The FMCSA now openly advocates use of the remote audit as an economical and fair tool for evaluating carriers in need of a compliance review. This idea was suggested to the FMCSA, the MCSAC and DOT years ago. Why revisit a system that does not work when the successful new entrant desktop audit procedure suggests there are better answers?