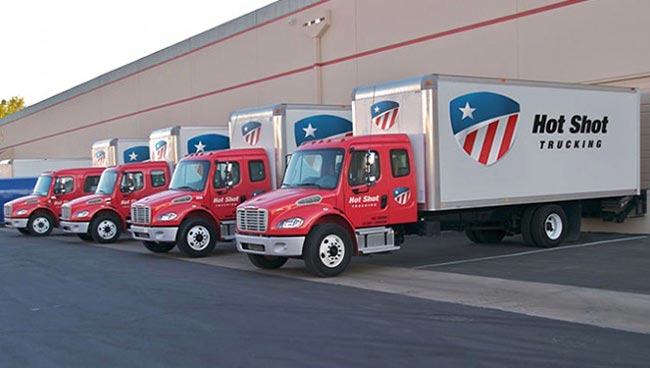 HotShotTrucking.com is there to resolve these problems as soon as they arise. We're an experienced hot shot trucking expert that has spent more than a decade serving Durham, as well as other Triangle communities like Chapel Hill, Raleigh, and Cary. We're acquainted with all the local roads and highways, and can plot a swift delivery into the city at any time of day or night. Trust in our trucks and personnel and you'll never be short on supplies for long.
The key to successful hot shot shipments is planning, which is why we invest so heavily in plotting out routes throughout the region. We're familiar with traffic patterns along each road in Durham and the broader Triangle, as well as in the Charlotte area, the Triad, and all other metro areas that frequently ship to Durham. We also pay close attention to weather forecasts and road quality reports so that we know exactly what conditions to expect when we're out on the road. Thanks to this wealth of information, we're able to rapidly put together a delivery plan the moment we receive your order. While our truck is traveling to your starting point and loading up your goods, we'll be comparing every possible route between that starting point and Durham. We will choose the route that offers the fastest speeds with the lowest risk of delay, ensuring the best possible results for your shipment.
Besides planning quick routes, we're also adept at putting those plans into motion quickly and effectively. One way we're able to do this is by stationing trucks and other delivery vehicles at strategic locations all over the continent. From Mexico to Canada to all of the United States, we have vehicles and the personnel to operate them ready to go at any moment. Thus, no matter what location you're shipping from, we can get a truck out there in two hours or less. That truck will load your items immediately and then set out for Durham at the fastest legal speed. Quickly reaching and loading your goods allows us to perform deliveries without any initial delay, thus halving the total delivery time. No matter where your starting point is, we'll be able to reach it with ease.
Along with quick starts, we also specialize in rapid, uninterrupted travel:
All our affiliated drivers operate in pairs, with two assigned to each truck that makes deliveries over a certain length.
Pairing our drivers up allows them to switch off regularly, with one resting and the other working at every point in the journey. This strategy keeps both drivers rested and alert throughout the process while allowing us to keep our trucks running day and night.
We thus shave many hours off our transit time while ensuring the same quick results for all clients, notwithstanding how late in the day they place an order.