Rapid Transit For The Research Triangle: Hot Shot Trucking Service Durham, North Carolina.
Known to many as the City of Medicine, Durham has always been the thought and development center of the Tar Heel State. The city is home to Duke University, one of the two greatest educational institutions in North Carolina, and just a short drive away from the other great educational institution, UNC Chapel Hill. These institutions and the skilled workers they produce have attracted a wave of investment into the community, with companies as diverse as SaS, GlaxoSmith Kline, IBM, BioCryst, and IQVIA all setting up key facilities here or nearby. These investments in turn encourage more students and research facilities to move here, leading to a cycle of continued success and development.
Hot Shot Trucking's Streamlined Process


Single point of contact
Work with the same expeditor during your shipment's entire process–no annoying call centers!
shipment-to-vehicle matching system
We carefully match the size and weight of your shipment to the right vehicle.
Vetted & exclusive carriers
We work with vetted, experienced carriers, so you get one vehicle for the entire delivery process
exclusive
.
real-time monitoring & alerts
Our GPS tracking technology lets us know exactly where your shipment is at all times.
Types of Vehicles
SPRINTER VAN
HotShotTrucking.com's expedited Sprinter vans have the capacity to meet your local, regional, or long-distance ground shipping needs. Measuring 8-12' x 52" x 70", our carefully-selected vans have the capacity to carry loads up to 3,000 lbs.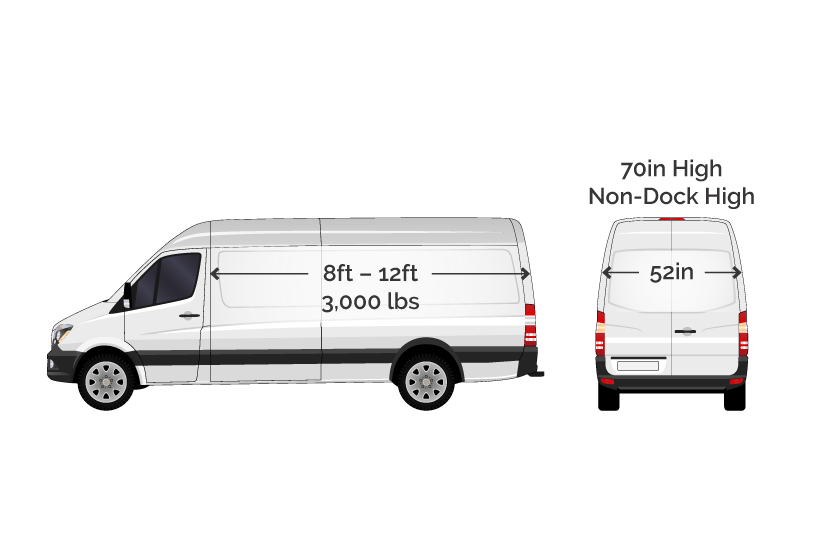 BOX TRUCK
We pride ourselves in working with trusted partners that offer carefully-vetted box trucks, from temperature-controlled vehicles to varying sizes that accommodate smaller loads. Our box trucks, or small straight trucks, measure 12-16' x 94" x 70" and have the capacity to carry up to 5,000 pounds.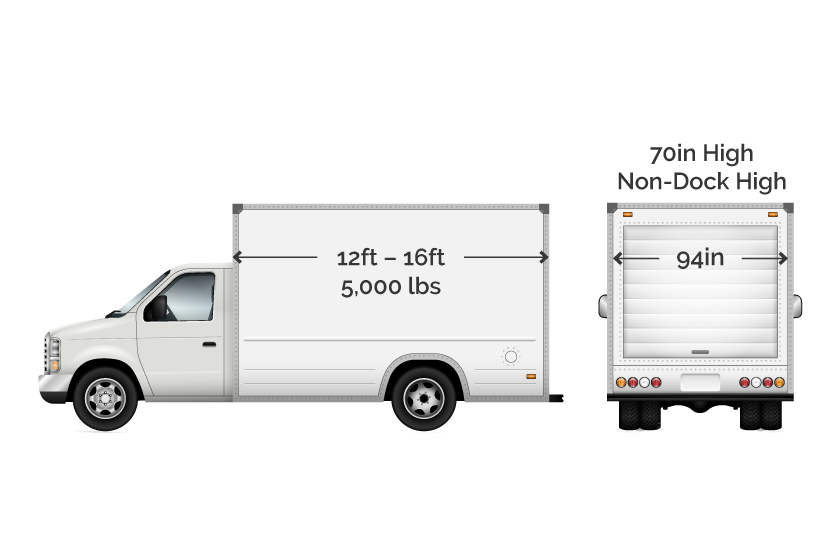 STRAIGHT TRUCK
Measuring 22-26' x 96" x 96", our straight trucks can carry loads up to 9,000 pounds. Our large straight truck services offer focused logistics, professional drivers, and deeply-experienced expeditors to get your delivery where it needs to go.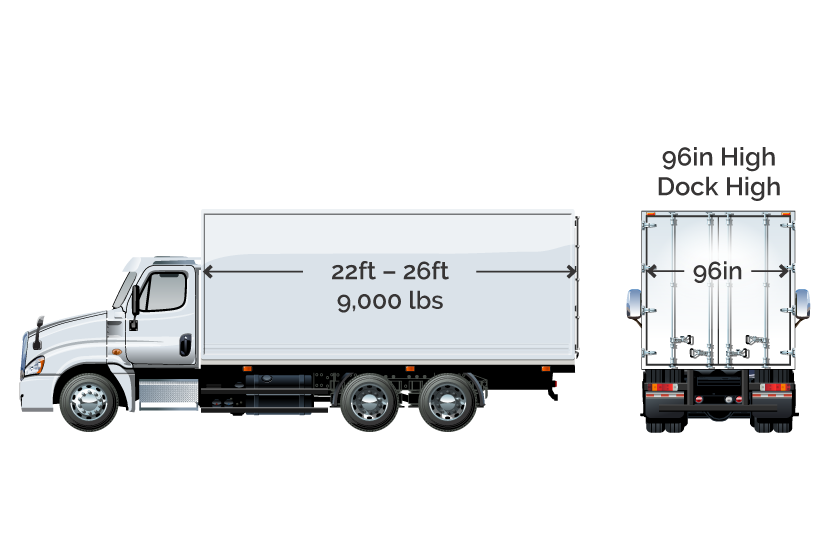 HOT SHOT TRUCK
We'll happily arrange for your freight to be transported via hot shot trucking services. We've proudly partnered with hot shot trucking providers across North America to give you access to carefully-vetted ground delivery vehicles for your time-critical freight.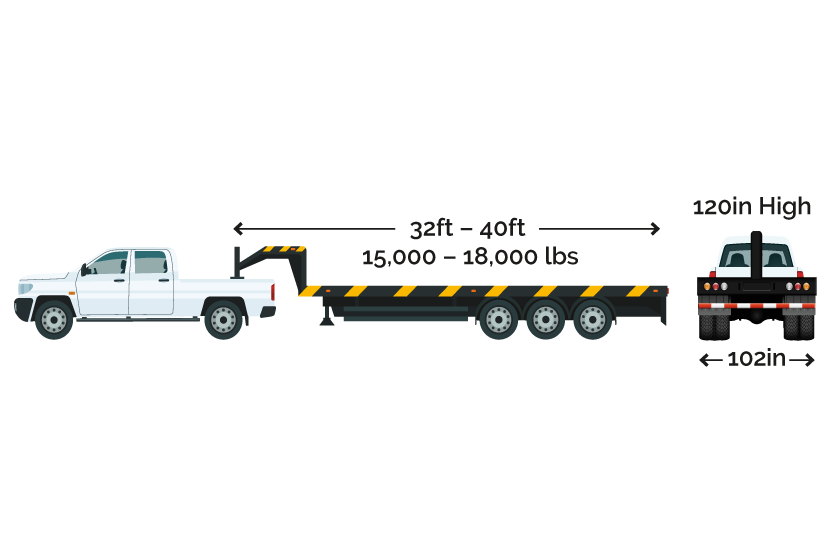 53' DRY VAN
Our fleet of 53-Ft dry vans can carry loads up to 42,000 pounds. Measuring 53' x 99" x 102", these carefully-vetted vehicles will ensure your time-sensitive freight arrives at its destination safely.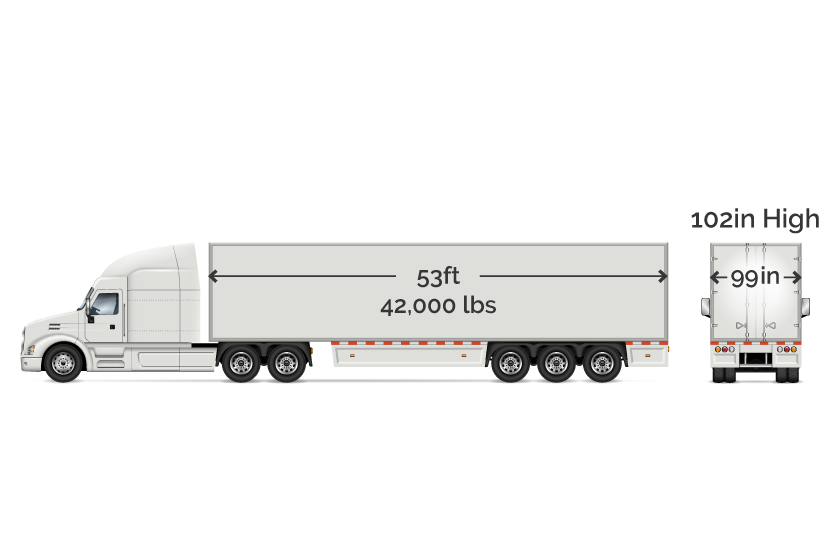 FULL FLATBED
AirFreight.com's full flat bed vehicles can accommodate wide or mega-size loads, such as specialized equipment machinery of all weights and sizes. Measuring 48-53' x 102" x 102", our fleet of full flat bed vehicles can carry freight of up to 48,000 pounds.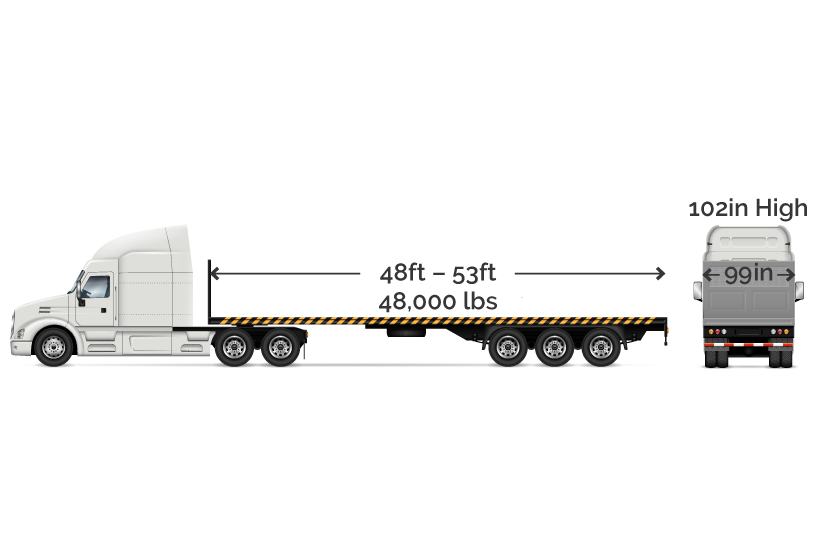 SPRINTER VAN
BOX TRUCK
STRAIGHT TRUCK
HOT SHOT TRUCK
53' DRY VAN
FULL FLATBED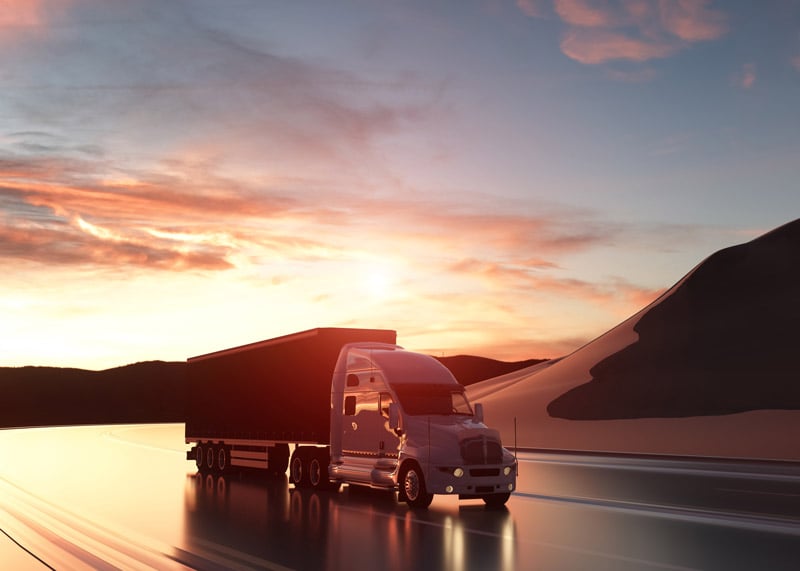 This cycle of success can only continue as long as Triangle area businesses have access to essential supplies, and that's getting harder and harder the more this region develops. Luckily, HotShotTrucking.com is here to fill in the logistical gaps. As a hot shot trucking Durham broker, we coordinate rapid deliveries into the City of Medicine and all its neighbors. Our vast array of shipping resources and expert coordination team come together to guarantee swift results for all of our clients. No matter what items you need shipped and how many obstacles stand in the way, we'll complete the delivery with time to spare so you can get back to producing.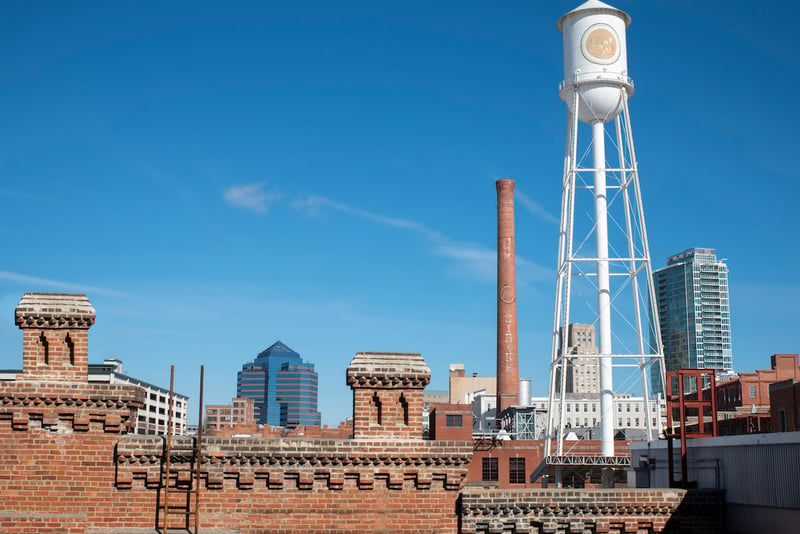 If you've ever tried to drive between Durham and Chapel Hill at five in the afternoon, you'll know what a nightmare logistics are in this region. The Triangle has been growing rapidly in population and productivity, and has quickly expanded beyond the capacity of its local roads. As a result, traffic is regularly backed up for hours from commuters alone. When carriers try to make their deliveries in the middle of all this, they find themselves severely delayed, causing their Durham clients to lose thousands of dollars in time and unused capacity. As a Durham business, you're bound to run into this problem at least occasionally, no matter how carefully you've planned your deliveries.
Rapid Transit For The Research Triangle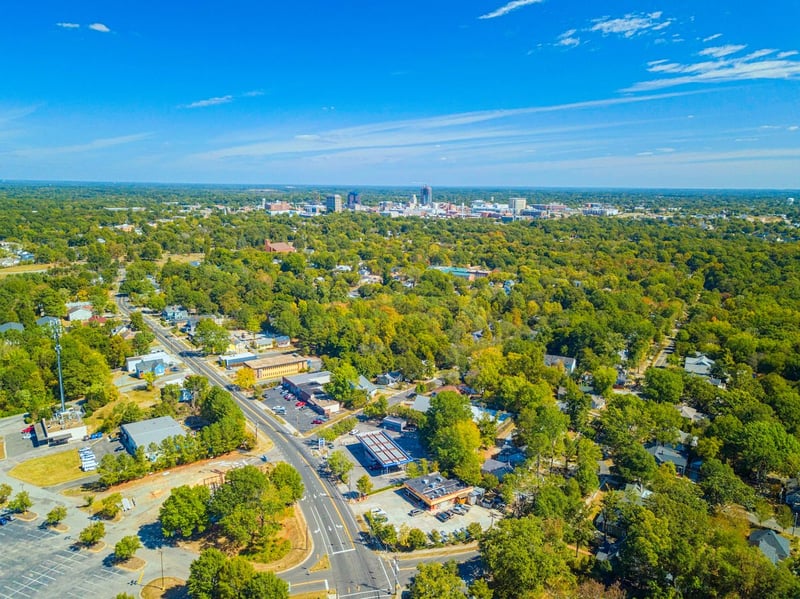 HotShotTrucking.com is there to resolve these problems as soon as they arise. We're an experienced hot shot trucking expert that has spent more than a decade serving Durham, as well as other Triangle communities like Chapel Hill, Raleigh, and Cary. We're acquainted with all the local roads and highways, and can plot a swift delivery into the city at any time of day or night. Trust in our trucks and personnel and you'll never be short on supplies for long.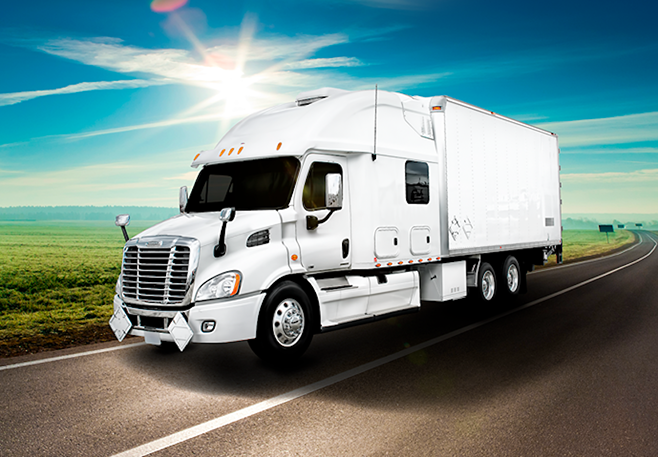 The key to successful hot shot shipments is planning, which is why we invest so heavily in plotting out routes throughout the region. We're familiar with traffic patterns along each road in Durham and the broader Triangle, as well as in the Charlotte area, the Triad, and all other metro areas that frequently ship to Durham. We also pay close attention to weather forecasts and road quality reports so that we know exactly what conditions to expect when we're out on the road. Thanks to this wealth of information, we're able to rapidly put together a delivery plan the moment we receive your order. While our truck is traveling to your starting point and loading up your goods, we'll be comparing every possible route between that starting point and Durham. We will choose the route that offers the fastest speeds with the lowest risk of delay, ensuring the best possible results for your shipment.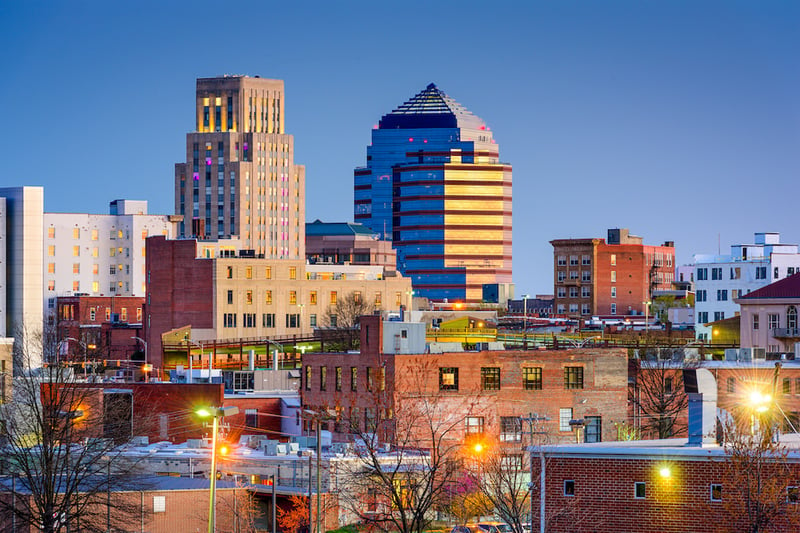 Besides planning quick routes, we're also adept at putting those plans into motion quickly and effectively. One way we're able to do this is by stationing trucks and other delivery vehicles at strategic locations all over the continent. From Mexico to Canada to all of the United States, we have vehicles and the personnel to operate them ready to go at any moment. Thus, no matter what location you're shipping from, we can get a truck out there in two hours or less. That truck will load your items immediately and then set out for Durham at the fastest legal speed. Quickly reaching and loading your goods allows us to perform deliveries without any initial delay, thus halving the total delivery time. No matter where your starting point is, we'll be able to reach it with ease.
Along with quick starts, we also specialize in rapid, uninterrupted travel:
All our affiliated drivers operate in pairs, with two assigned to each truck that makes deliveries over a certain length.
Pairing our drivers up allows them to switch off regularly, with one resting and the other working at every point in the journey. This strategy keeps both drivers rested and alert throughout the process while allowing us to keep our trucks running day and night.
We thus shave many hours off our transit time while ensuring the same quick results for all clients, notwithstanding how late in the day they place an order.
HotShotTrucking.com | Durham, NC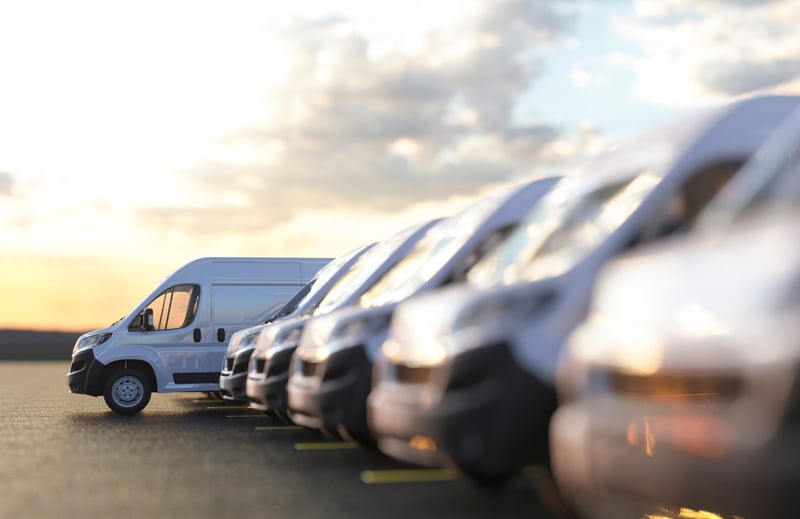 Not only can our two drivers count on one another for support, but they also have the aid of a centralized coordination office. Our communications team monitors each truck throughout the journey, taking advantage of advanced tracking tech that reports the vehicles' position at every moment. The communications team triangulates this data with traffic and weather reports to make sure that our trucks aren't about to run into an icy road, closed route, traffic jam, or other barrier to delivery. Whenever they find such a barrier, they'll radio any driver who's about to run into it and let them know how to get onto an alternate route. The drivers steer around the barrier and keep the trucks on track, eliminating delays. Our communications team also takes calls from customers, updating them on the position of their orders, likely arrival times, and any other data clients want, whenever they want it.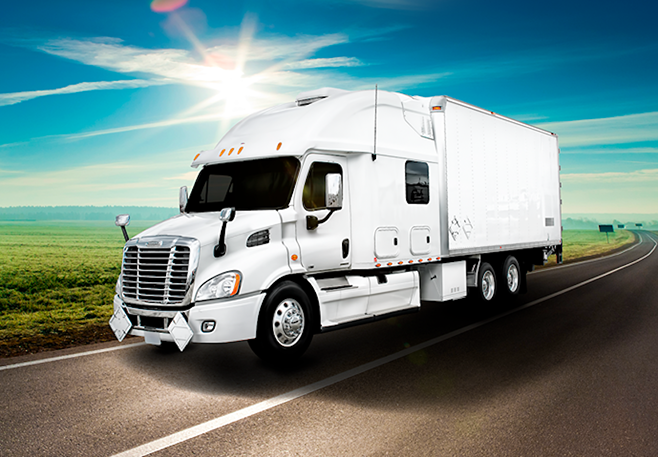 To learn more about hot shot trucking service for Durham, the Triangle, and all of North Carolina, call HotShotTrucking.com at (919) 800-0339.