Hot Shot Trucking Bellevue: Expedited Delivery Solutions For All Bellevue Businesses
Located along Lake Washington not far from Seattle, Bellevue is not only one of the largest cities in Washington but also among the most innovative. The town is a center of advanced technological development, with numerous tech and engineering companies choosing it for their most innovative operations. From Google to Microsoft to Amazon to Boeing, businesses of every stripe have built major facilities in the area. This not only provides the people of Bellevue with jobs and wealth but also ensures that the entire region has a steady source of new tech. It's no exaggeration to say that the most important advances of the modern era are happening in Bellevue.
Hot Shot Trucking's Streamlined Process


Single point of contact
Work with the same expeditor during your shipment's entire process–no annoying call centers!
shipment-to-vehicle matching system
We carefully match the size and weight of your shipment to the right vehicle.
Vetted & exclusive carriers
We work with vetted, experienced carriers, so you get one vehicle for the entire delivery process
exclusive
.
real-time monitoring & alerts
Our GPS tracking technology lets us know exactly where your shipment is at all times.
Types of Vehicles
SPRINTER VAN
HotShotTrucking.com's expedited Sprinter vans have the capacity to meet your local, regional, or long-distance ground shipping needs. Measuring 8-12' x 52" x 70", our carefully-selected vans have the capacity to carry loads up to 3,000 lbs.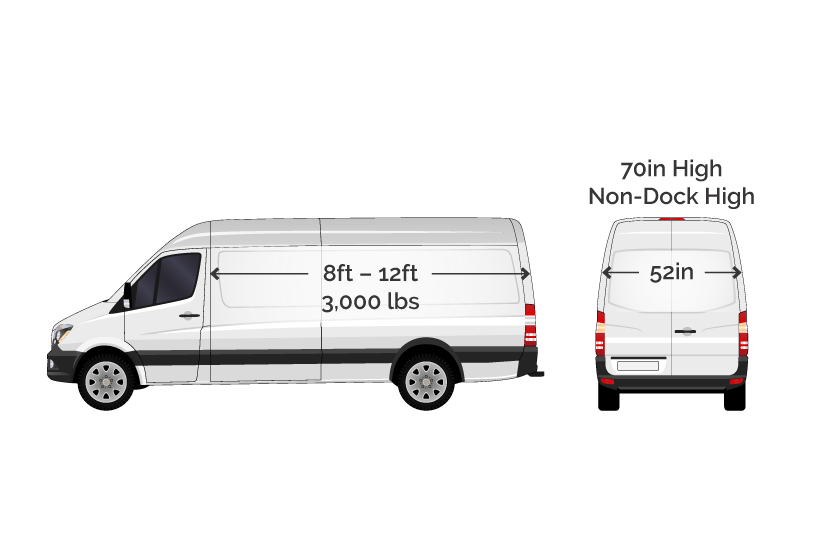 BOX TRUCK
We pride ourselves in working with trusted partners that offer carefully-vetted box trucks, from temperature-controlled vehicles to varying sizes that accommodate smaller loads. Our box trucks, or small straight trucks, measure 12-16' x 94" x 70" and have the capacity to carry up to 5,000 pounds.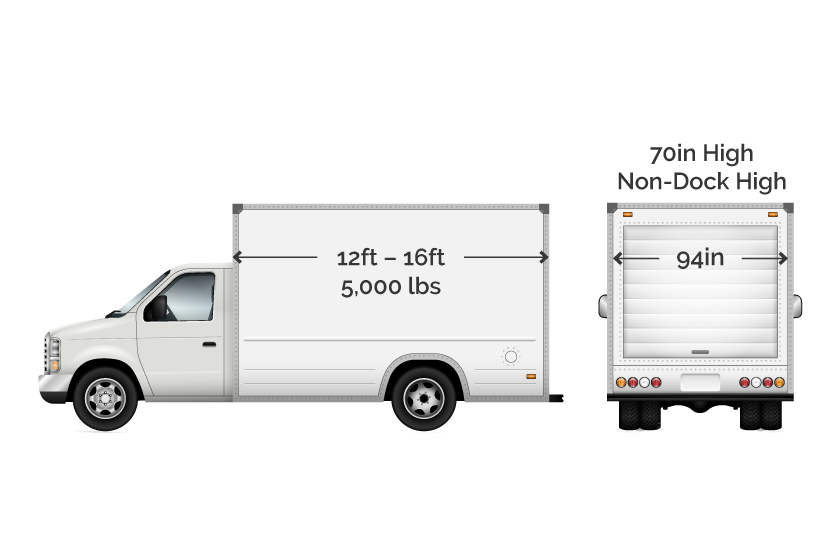 STRAIGHT TRUCK
Measuring 22-26' x 96" x 96", our straight trucks can carry loads up to 9,000 pounds. Our large straight truck services offer focused logistics, professional drivers, and deeply-experienced expeditors to get your delivery where it needs to go.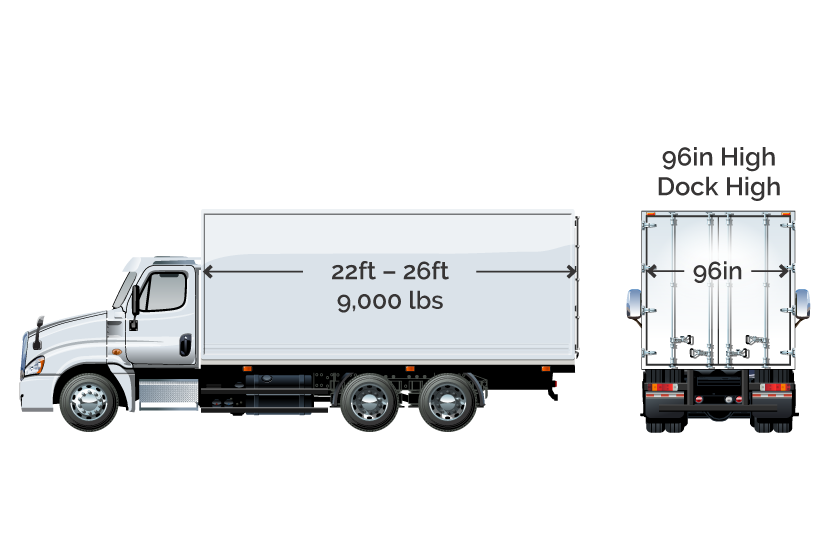 HOT SHOT TRUCK
We'll happily arrange for your freight to be transported via hot shot trucking services. We've proudly partnered with hot shot trucking providers across North America to give you access to carefully-vetted ground delivery vehicles for your time-critical freight.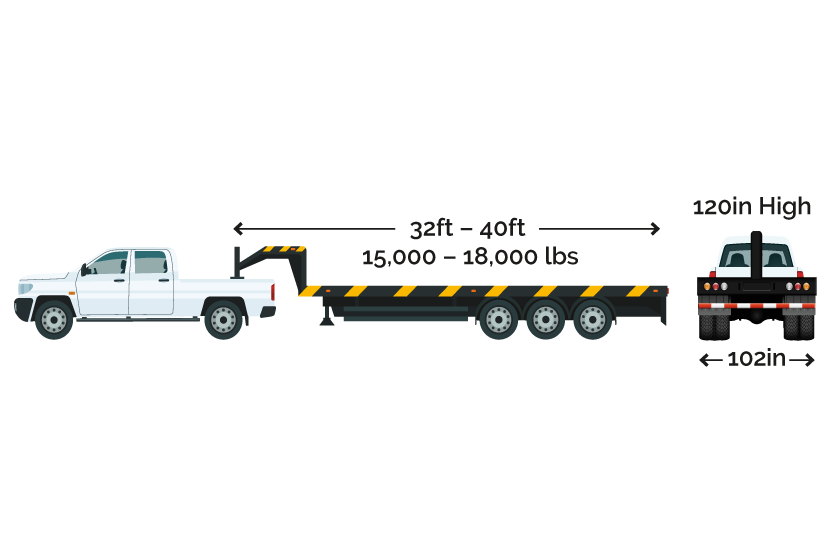 53' DRY VAN
Our fleet of 53-Ft dry vans can carry loads up to 42,000 pounds. Measuring 53' x 99" x 102", these carefully-vetted vehicles will ensure your time-sensitive freight arrives at its destination safely.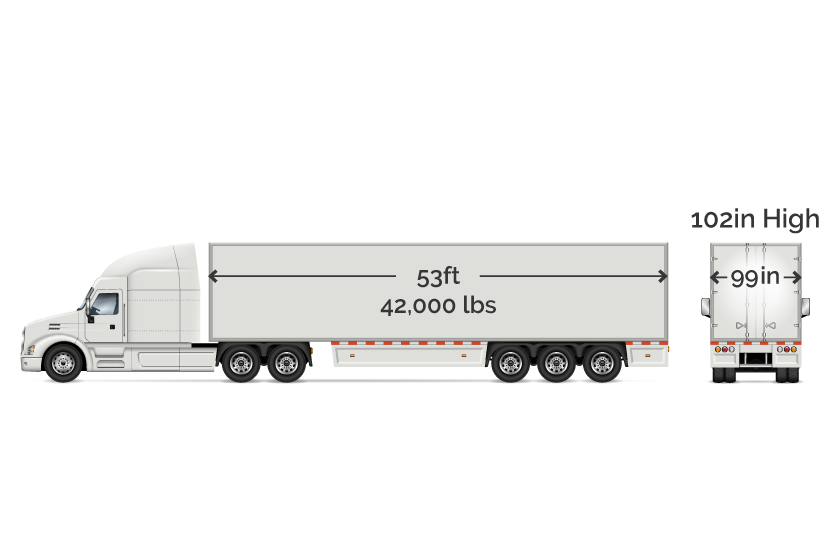 FULL FLATBED
AirFreight.com's full flat bed vehicles can accommodate wide or mega-size loads, such as specialized equipment machinery of all weights and sizes. Measuring 48-53' x 102" x 102", our fleet of full flat bed vehicles can carry freight of up to 48,000 pounds.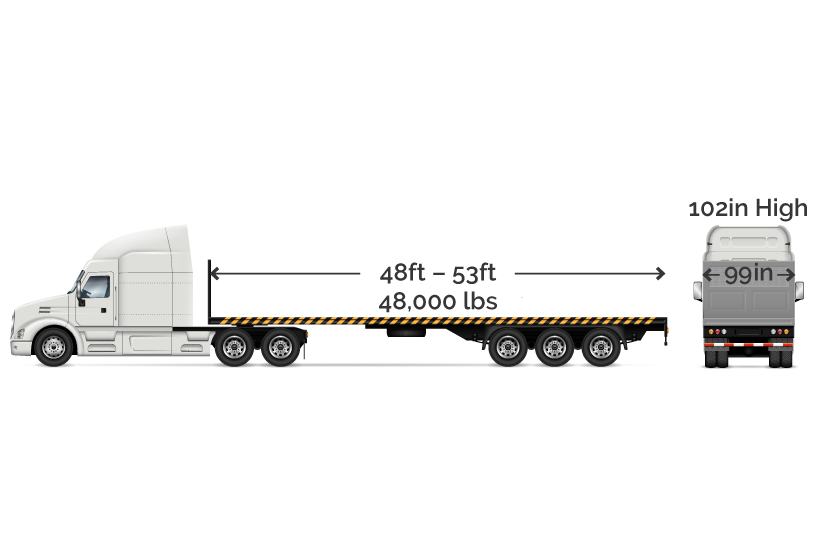 SPRINTER VAN
BOX TRUCK
STRAIGHT TRUCK
HOT SHOT TRUCK
53' DRY VAN
FULL FLATBED
Hot Shot Trucking Bellevue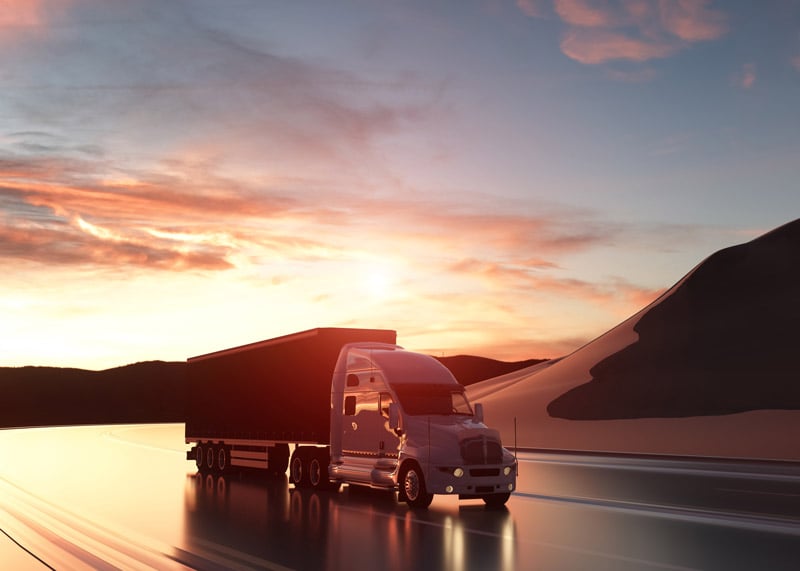 For Bellevue to keep advancing and its businesses to keep growing, the city must have steady access to supplies, which is no easy task given how dense and congested the region is. HotShotTrucking.com is committed to making sure those supplies keep flowing in, no matter what stands in their way. As a hot shot trucking service Bellevue can count on, we have the resources and expertise to deliver quickly and reliably from any starting point. With our aid, Bellevue businesses can keep firing on all cylinders and bringing greater prosperity to all of Washington.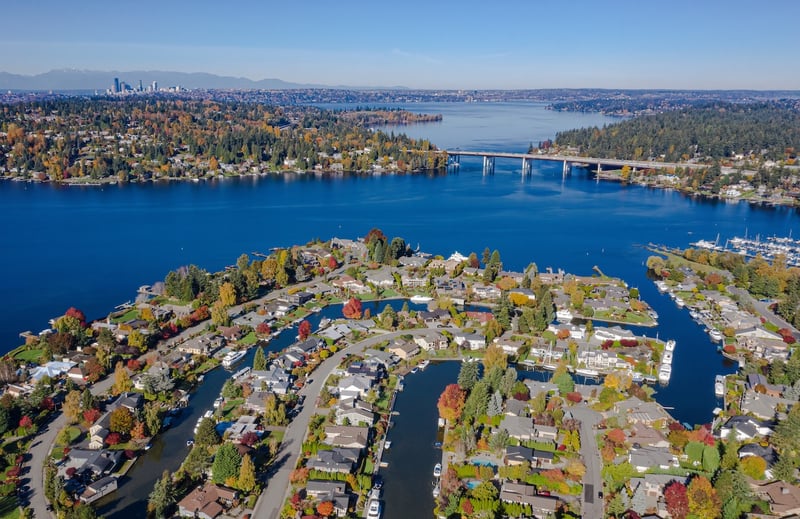 The trouble with being an engineering town is that supply needs are as difficult to meet as they are insatiable. Advanced tech companies typically rely on a wide variety of rare and delicate inputs, many of which must be brought in from remote locations or distant cities. Bringing all these supplies in day after day, year after year is no easy task, and there's bound to be disruption from time to time. But even the smallest disruption can be a huge problem for Bellevue businesses, which work on tight schedules and thus can't afford more than a few hours' delay. Thus, an expedited shipping solution is essential to avoid massive losses.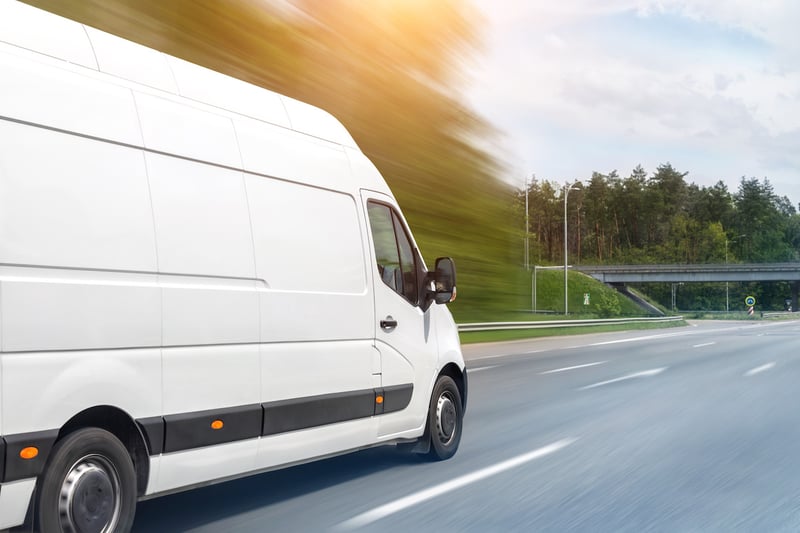 Expedited Delivery Solutions
HotShotTrucking.com provides that expedited shipping solution. We broker deliveries into Bellevue and all other communities in the Seattle area.
We've achieved speed and flexibility for all our clients, thanks to our:
Array of Shipping Affiliates— Our logistics network extends through every major metro area on the continent, from Toronto to Toledo to Vancouver to Veracruz to Newark to New Orleans. In each of the locations, we have an array of affiliated trucks, vans, and trailers, along with the drivers to operate them. Having such a vast and varied network makes it easy for us to reach your starting point. No matter where your items come from, we can get a truck out there in less than two hours, which will immediately load up your items and get underway. This means that instead of taking up half the shipping time, getting out to your goods is only a minor part of the delivery. We can thus get right to Bellevue, ensuring a shipment that is as rapid as it is reliable. Our network also means that no matter what your standard shipping route looks like, we'll be able to take over for it without hesitation or difficulty.
Dedicated Driving Teams— When recruiting drivers for our network, HotShotTrucking.com takes only the best. We compare prospective team members based on skill, experience, courtesy, and commitment to customers needs, and select the people whom you can trust to take good care of your supplies. Once our drivers are in our network, we make sure to have their back throughout each delivery process. We provide centralized support and route coordination so that they always know what to do if they run into trouble. And we also assign two truckers per vehicle so that another driver is always available to take over when the one at the wheel needs to rest. This pairing up of truckers has the added benefit of allowing us to avoid stopping our trucks overnight. When one trucker is tired, the other takes over, allowing us to keep the truck on the road consistently no matter whey we receive the order.
Skilled Planning— Another way we support our drivers while cutting down on delivery times is by planning our routes out with care. HotShotTrucking.com doesn't just find the swiftest assortment of roads from your starting point to Bellevue. Instead, we compare a variety of possible routes based on a wide variety of factors that help us predict delay. These factors include traffic patterns along those routes, weather forecasts for the days we'll be taking the routes, and road quality reports that allow us to predict damage and closures. By factoring all this information into our plans, we're able to select the most reliably rapid path into Bellevue. Thus, not only will you get your items quickly, but you can count on them arriving exactly when we said they would.
Persistent Route Tracking— The HotShotTrucking.com coordination team doesn't just sit idly by while your items are on their way. Instead, we keep an eye on our tracking data so that we know the precise location of your truck moment by moment. Armed with this data, we can monitor the route for any unexpected problems that might arise; if a road gets closed, traffic gets backed up, or a storm blows in front of our truck, we'll know instantly and can react accordingly. We keep all the alternate routes from our planning process on hand, and can guide our drivers onto one of them if the original route becomes untenable. In this manner, we insulate our delivery process from every source of delay, no matter how unpredictable.
HotShotTrucking.com | Bellevue, WA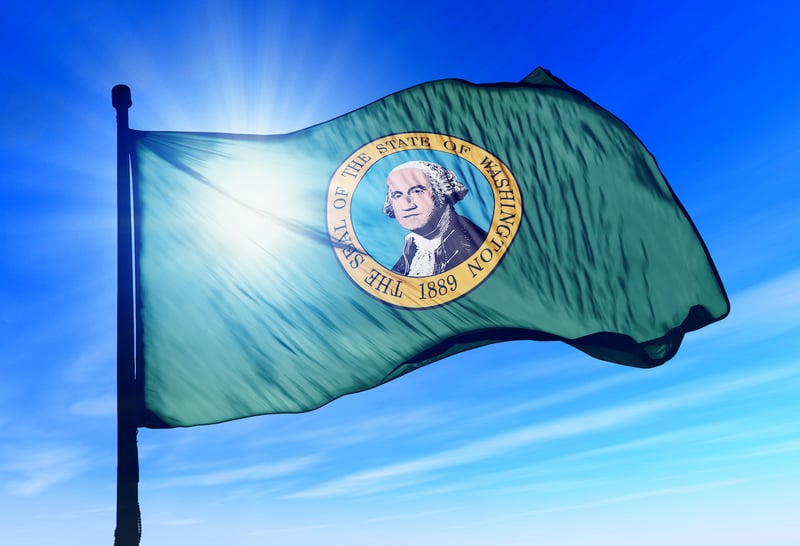 HotShotTrucking.com prides itself on providing immediate answers and updates from a single source. Whether you're a prospective customer looking for free delivery time estimates and price quotes or a current customer who'd like to know the location of your goods, we're available at all times to answer these questions and more. Just give us a call at (425) 440-0844 and we'll tell you all you need to know!