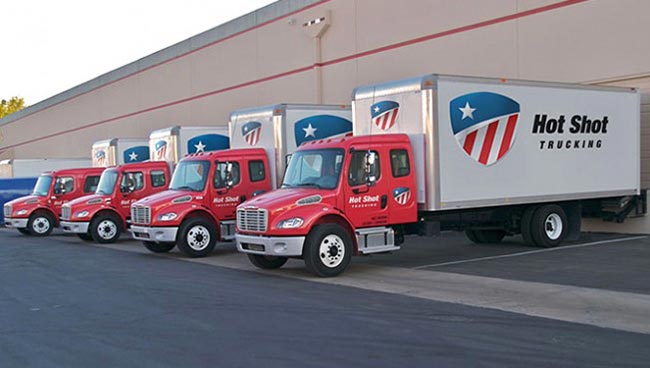 HotShotTrucking.com provides that plan for you. Our hot shot trucking service is available to businesses in Tacoma and throughout the Puget Sound region whenever they're in need of an emergency delivery. We broker shipments at the highest possible speed, skirting around storms and traffic to get you the items you need before you suffer any loss in productivity. By providing a backstop for your standard shipping arrangements, we ensure that no amount of traffic congestion is enough to derail your business or threaten your bottom line.
To say that HotShotTrucking.com provides a backup plan is to say that we are, primarily, in the business of planning. We go into every order with extensive knowledge of the Puget Sound region, its roads, its weather patterns, and its traffic bottlenecks. We keep this information up to date, responding to any change in infrastructure and any new sources of demand. This way, we don't have to waste time comparing routes into Tacoma for a given time and day— we'll already know the best route to take! We thus have the ability to respond quickly to your order and promptly set your delivery in motion.
Thanks to our extensive knowledge of the Puget Sound region, we're able to focus our planning efforts on the rest of the route from your starting point:
No matter where you're shipping from, if it's in North America, we'll be able to quickly develop a foolproof plan for its delivery.
We'll analyze and contrast a variety of potential shipping plans, comparing the routes based on traffic, storms, maintenance, and numerous other considerations.
We will choose a path that is as speedy and direct as possible but that doesn't put your items at risk of delay from traffic jams or other issues.
Thus, the shipment will arrive consistently as well as quickly.
Planning avoids unnecessary delays, but we also cut down on necessary delays, that is, delays that are incorporated into the structure of the delivery process. The largest such necessary delay is typically the need to get to your starting point in the first place, which takes up half the journey if you're driving out there from Tacoma. We avoid this delay by keeping a network of trucks and vans ready to go from any starting point, so that we'll never be more than two hours' distance from your supplies. We'll be able to load your items almost as soon as we receive the order, and thus can spend the bulk of our time on the return journey.
Besides the trip out to your supplies, another structural delay is the need for truckers to stop their trucks overnight and sleep. We do away with this delay by assigning our truckers in pairs on any delivery long enough that we can reasonably expect our drivers to need to stop and sleep. By pairing up our truckers, we give each a chance to sleep while the other one takes the wheel. As a result, our trucks can stay on the road at all hours while both truckers remain completely rested. We thus eliminate many hours' worth of delays with a simple driving arrangement.