Tacoma Rapid Transit: Hot Shot Trucking Service Tacoma, Washington
Situated in the Puget Sound region just over thirty miles from Seattle, Tacoma is widely recognized for being one of the most livable cities in the modern United States. The city has made a concerted effort to upgrade its waterfront, public transit system, and other amenities and infrastructure. This has produced a community that is as convenient as it is efficient, making it the perfect site for business investment. From healthcare to manufacturing to energy to lumber extraction, a cornucopia of companies take advantage of Tacoma's infrastructure and workforce. With these companies come the investments and expertise to bring all of the Puget Sound region to new heights of productivity.
Hot Shot Trucking's Streamlined Process


Single point of contact
Work with the same expeditor during your shipment's entire process–no annoying call centers!
shipment-to-vehicle matching system
We carefully match the size and weight of your shipment to the right vehicle.
Vetted & exclusive carriers
We work with vetted, experienced carriers, so you get one vehicle for the entire delivery process
exclusive
.
real-time monitoring & alerts
Our GPS tracking technology lets us know exactly where your shipment is at all times.
Types of Vehicles
SPRINTER VAN
HotShotTrucking.com's expedited Sprinter vans have the capacity to meet your local, regional, or long-distance ground shipping needs. Measuring 8-12' x 52" x 70", our carefully-selected vans have the capacity to carry loads up to 3,000 lbs.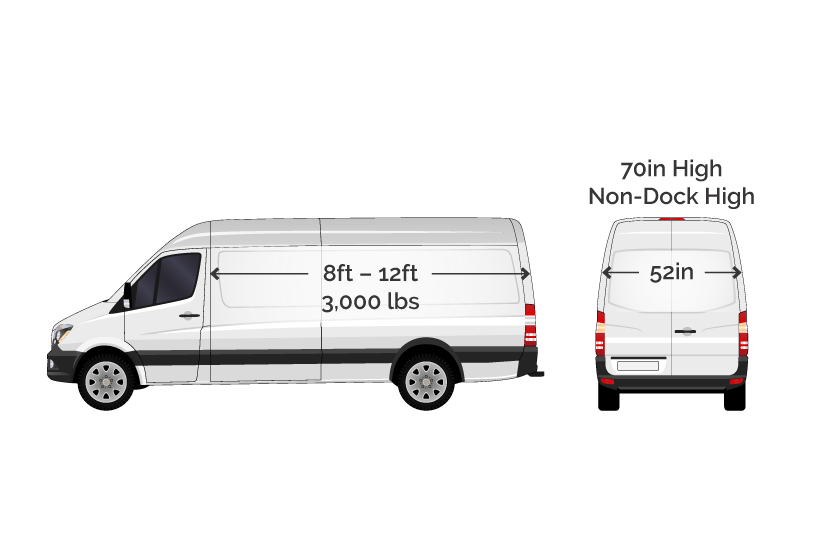 BOX TRUCK
We pride ourselves in working with trusted partners that offer carefully-vetted box trucks, from temperature-controlled vehicles to varying sizes that accommodate smaller loads. Our box trucks, or small straight trucks, measure 12-16' x 94" x 70" and have the capacity to carry up to 5,000 pounds.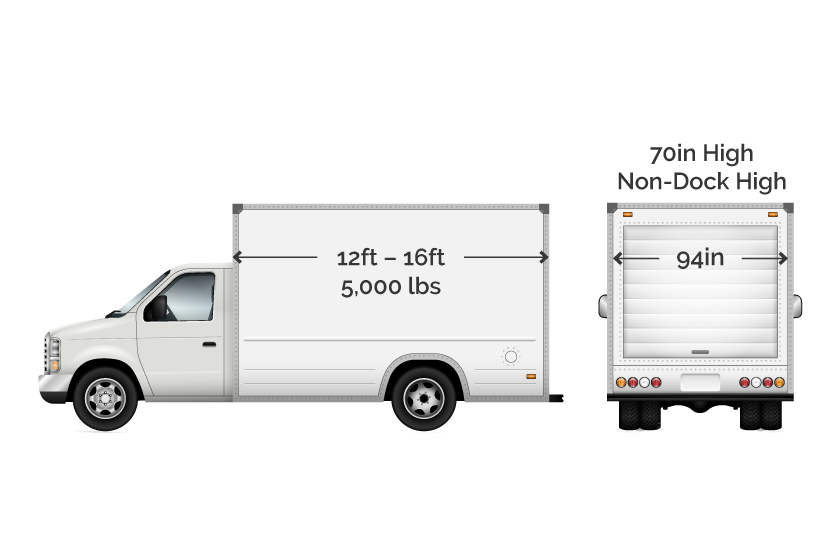 STRAIGHT TRUCK
Measuring 22-26' x 96" x 96", our straight trucks can carry loads up to 9,000 pounds. Our large straight truck services offer focused logistics, professional drivers, and deeply-experienced expeditors to get your delivery where it needs to go.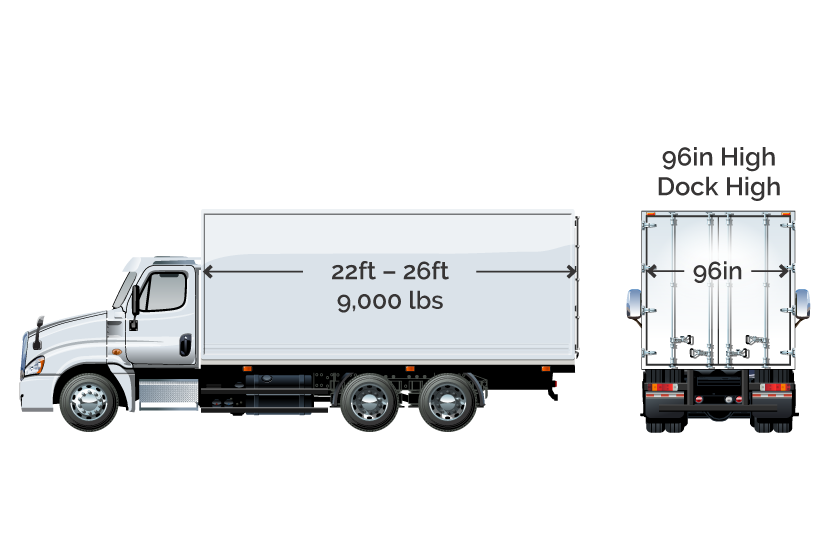 HOT SHOT TRUCK
We'll happily arrange for your freight to be transported via hot shot trucking services. We've proudly partnered with hot shot trucking providers across North America to give you access to carefully-vetted ground delivery vehicles for your time-critical freight.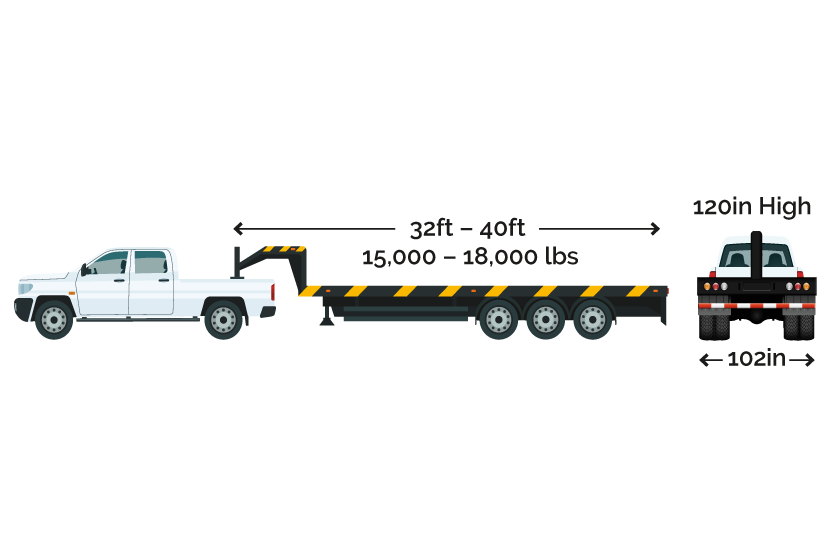 53' DRY VAN
Our fleet of 53-Ft dry vans can carry loads up to 42,000 pounds. Measuring 53' x 99" x 102", these carefully-vetted vehicles will ensure your time-sensitive freight arrives at its destination safely.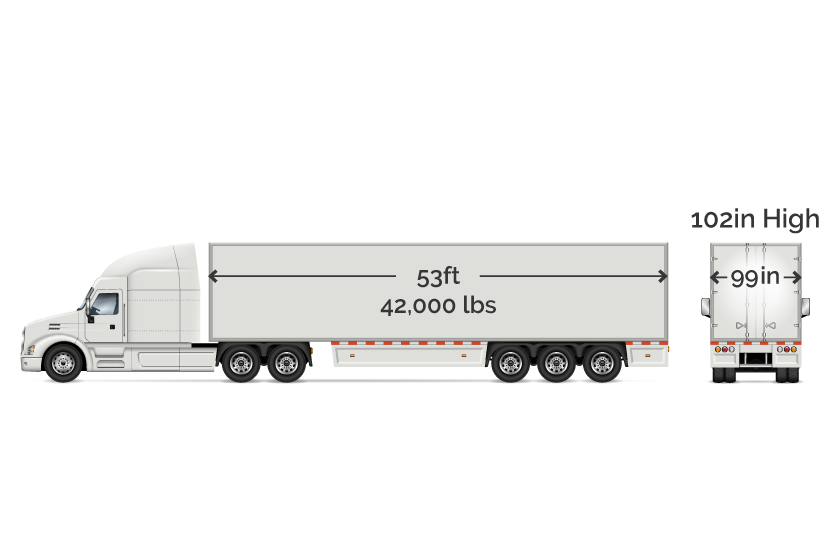 FULL FLATBED
AirFreight.com's full flat bed vehicles can accommodate wide or mega-size loads, such as specialized equipment machinery of all weights and sizes. Measuring 48-53' x 102" x 102", our fleet of full flat bed vehicles can carry freight of up to 48,000 pounds.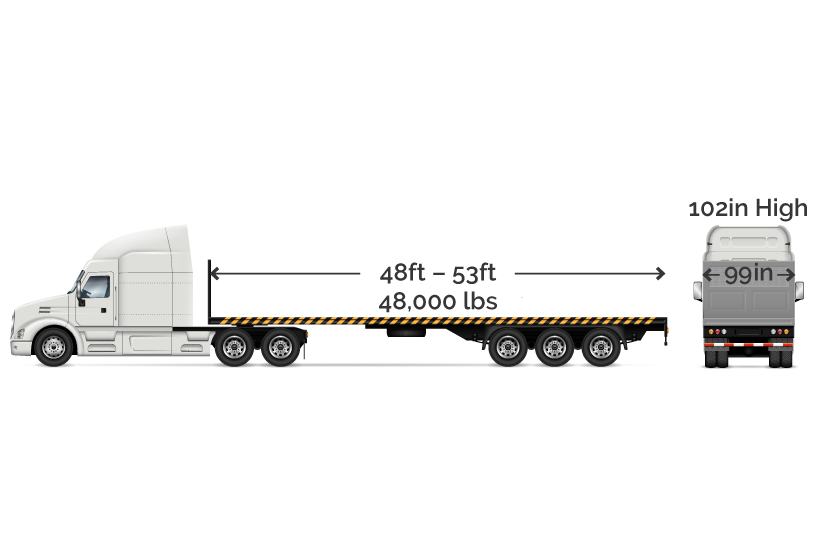 SPRINTER VAN
BOX TRUCK
STRAIGHT TRUCK
HOT SHOT TRUCK
53' DRY VAN
FULL FLATBED
Hot Shot Trucking Tacoma, Washington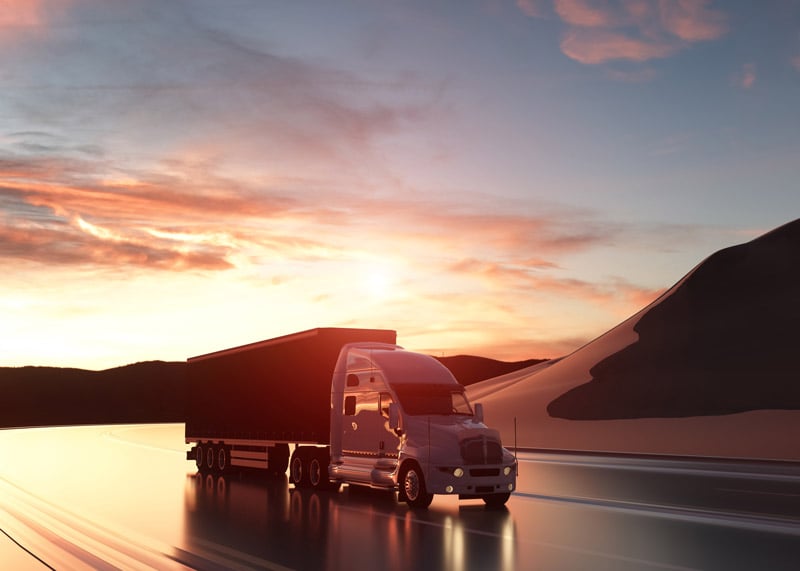 HotShotTrucking.com helps Tacoma achieve these new heights by providing swift hot shot trucking service. An experienced logistics broker with detailed knowledge of the needs of eastern Washington, we can resolve any supply disruption your business encounters in no more than 24 hours. We have amassed the resources to coordinate a quick shipment from any point on the continent, be it in Mexico, in Canada, or in any of the fifty US states. Regardless of the nature of your shipping needs, HotShotTrucking.com is there to fill them immediately and comprehensively.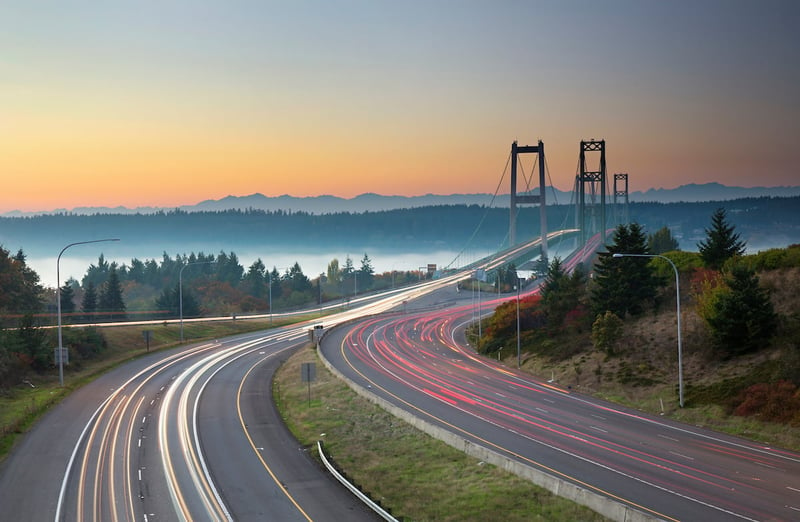 Tacoma has invested heavily in its infrastructure, including roads and highways for the benefit of its carriers. But the trouble with shipping infrastructure is that demand has a tendency to quickly outstrip supply. As new roadways become available, local businesses eagerly order new supplies, leading more carriers to try to get into the city. Soon, the increase in traffic outstrips the increase in road space, and the same traffic jams that motivated infrastructure improvements in the first place are back in full force. Thus, no matter how heavily Tacoma invests in its highways and infrastructure, local businesses still have to have a plan for when their trucks get delayed or disrupted.
Emergency Shipping Solutions
HotShotTrucking.com provides that plan for you. Our hot shot trucking service is available to businesses in Tacoma and throughout the Puget Sound region whenever they're in need of an emergency delivery. We broker shipments at the highest possible speed, skirting around storms and traffic to get you the items you need before you suffer any loss in productivity. By providing a backstop for your standard shipping arrangements, we ensure that no amount of traffic congestion is enough to derail your business or threaten your bottom line.
To say that HotShotTrucking.com provides a backup plan is to say that we are, primarily, in the business of planning. We go into every order with extensive knowledge of the Puget Sound region, its roads, its weather patterns, and its traffic bottlenecks. We keep this information up to date, responding to any change in infrastructure and any new sources of demand. This way, we don't have to waste time comparing routes into Tacoma for a given time and day— we'll already know the best route to take! We thus have the ability to respond quickly to your order and promptly set your delivery in motion.
Thanks to our extensive knowledge of the Puget Sound region, we're able to focus our planning efforts on the rest of the route from your starting point:
No matter where you're shipping from, if it's in North America, we'll be able to quickly develop a foolproof plan for its delivery.
We'll analyze and contrast a variety of potential shipping plans, comparing the routes based on traffic, storms, maintenance, and numerous other considerations.
We will choose a path that is as speedy and direct as possible but that doesn't put your items at risk of delay from traffic jams or other issues.
Thus, the shipment will arrive consistently as well as quickly.
Planning avoids unnecessary delays, but we also cut down on necessary delays, that is, delays that are incorporated into the structure of the delivery process. The largest such necessary delay is typically the need to get to your starting point in the first place, which takes up half the journey if you're driving out there from Tacoma. We avoid this delay by keeping a network of trucks and vans ready to go from any starting point, so that we'll never be more than two hours' distance from your supplies. We'll be able to load your items almost as soon as we receive the order, and thus can spend the bulk of our time on the return journey.
Besides the trip out to your supplies, another structural delay is the need for truckers to stop their trucks overnight and sleep. We do away with this delay by assigning our truckers in pairs on any delivery long enough that we can reasonably expect our drivers to need to stop and sleep. By pairing up our truckers, we give each a chance to sleep while the other one takes the wheel. As a result, our trucks can stay on the road at all hours while both truckers remain completely rested. We thus eliminate many hours' worth of delays with a simple driving arrangement.
HotShotTrucking.com | Tacoma, WA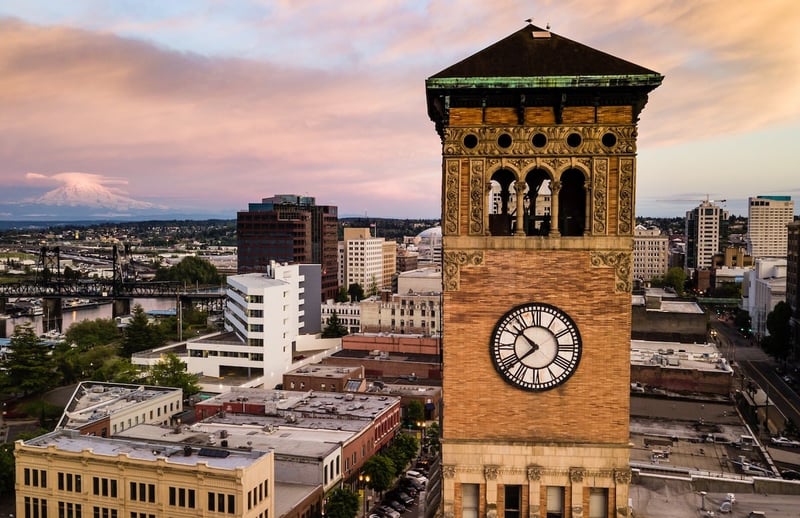 Having cut down on structural delays, we also minimize the possibility of some unexpected disruption during the delivery process. Every vehicle in the HotShotTrucking.com fleet has an advanced tracking device attached, which tells us that vehicle's precise location. Using this technology, we can keep track of which part of its route each vehicle is on and which part it's about to switch onto. We'll then look to weather and traffic reports to that next leg of the route. Should we find evidence of icy, road damage, closures, severe storms, or traffic standstills, we'll switch the truck to an alternate route that isn't facing these problems. This means that even the unexpected can't get between you and your goods.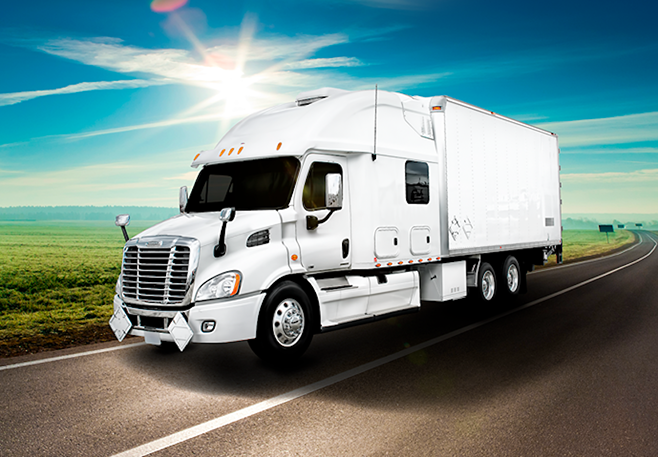 HotShotTrucking.com offers Tacoma speedy, secure access to its supplies. To learn more about how we achieve this access or to place an order for your company, visit HotShotTrucking.com or call our office today at (253) 444-0058.